My name is Isabel Halse and I am a student at Southern Cross University and a Naturopath. The best thing about being a Naturopath is helping people and seeing people get better. There's a global burden of chronic disease that's on the rise and healthcare is looking for the answer of how to fill that gap and I really feel that Naturopaths they meet that demand.
So Naturopathic medicine is a healthcare discipline that uses its founding principles of treating the whole person, treating the cause and the healing power of nature. We really empower our people to take control of their health. My bachelor degree was at Southern Cross University and I loved it. It's such an incredible, beautiful campus and in Lismore. We've got the medicinal herb garden where you can actually touch and smell and taste the plant and really get a connection with the medicines that you're working with.
The courses at the National Centre for Naturopathic Medicine at Southern Cross University is really underpinned by the Naturopathic philosophies themselves. It's really all about educating and empowering the patient. There are so many opportunities for Southern Cross graduates. Naturopaths are integral members of an Integrative Healthcare team. With this career our graduates can be working with a variety of healthcare professionals including GP's and Psychiatrists as well as other complementary medicine practitioners to really drive Healthcare outcomes for individual communities or even globally.
Southern Cross has given me a network that you can't get anywhere else this degree really gives Naturopaths the opportunity to take your career anywhere around the world and have connections and a network there.
My journey as a student and as a Naturopath has completely changed my life at Southern Cross University.
Study Naturopathic Medicine
As evidence-based natural medicine plays an increasingly active role in Australian healthcare, Southern Cross University is at the forefront. Our centrepiece is Australia's first National Centre for Naturopathic Medicine (NCNM), based at the Lismore campus.
With a transformative approach focusing on innovation, research and education, NCNM has developed a suite of courses that aim to enrich clinical practice, enhance professional standing, and empower future leaders in the field of naturopathic medicine.
Our courses are underpinned by a framework of critical enquiry, clinical reasoning and evidence-based practice, ensuring our graduates attain the knowledge, skills and abilities to work with diverse patient groups and teams across a range of professional settings.
Our three-year Bachelor of Health Science (Health and Lifestyle) has been designed with the future in mind, providing a direct pathway into a one-year Master of Naturopathic Medicine, where students will gain the clinical hours required to practise as a naturopath.
Why choose Naturopathic Medicine with Southern Cross?
Accelerated path to become a clinical naturopath
The only four-year Naturopathic Medicine program offered in Australia where students will graduate with a Master's degree
Affordable fees
The only undergraduate Naturopathic Medicine degree in Australia offering Commonwealth Supported places (HECS-HELP)
Study at a National Centre
The National Centre for Naturopathic Medicine is an internationally recognised centre of excellence and innovation in naturopathic medicine
Expert teaching and course design
Innovative courses with scientific perspective and clinical placement, developed and taught by leading experts and clinicians
spacer
Southern Cross Model is a better way to learn
For almost a century the sandstone walls of Universities housed the same teaching model. The Southern Cross Model is different – immersive, responsive, in tune with the 21st century student. By joining Southern Cross, you are part of a better way to learn.
Prepare for university with a pathway program
If you have the passion, we have the entry pathway. We offer preparation courses to refresh your academic skills, increase your entry rank, or get you on track for a degree with a short course.
Changing the conversation on health – an introduction to the National Centre for Naturopathic Medicine.
Professor Jon Wardle
Foundation Director and Maurice Blackmore Chair of Naturopathic Medicine, Professor of Public Health

What matters to us is that we change the conversation on health. Rather than having people ask why naturopaths should be involved in the health sector we have people asking why it's taken so long. One of the wonderful things about being a practicing naturopath is seeing the tremendous power that naturopathy can have in patients' lives.

At the Centre we're teaching Australia's naturopaths to be the future leaders of Australia's healthcare professions. We're teaching conventional practitioners about the benefits of integrating traditional and complementary approaches to really provide the best of both worlds. We want to open up opportunities for allied health practitioners and community health organisations who probably haven't thought about naturopathy as an option to expand their clinical skills and offer better care for their patients. We're really committed to helping the patient be an active part of their treatment journey.
At the National Centre we have leading researchers, key opinion leaders, key global leaders in evidence-based medicine, as well as key leaders in traditional practices. Education, advocacy, and research are all interlinked - we don't see these as separate. Research needs to inform training and practice, practice needs to inform research. Students at the Centre are actively involved in research they're actively involved in patient care, they're getting experience not just in theoretical training but in practical real-world skills as well.
When most people think of naturopathy they think of naturopaths in a one-on-one clinical setting, we're going to go beyond that and we're actually going to take naturopaths into the community. We're working with hospitals local health districts community organizations to actually help naturopaths do the most they can for their community. The centre offers a whole suite of undergraduate and postgraduate degrees, these include basic clinical training, specialty clinical training but we also have a number of courses on expanding the health impacts of areas such as food production, lifestyle medicine and a whole range of other disciplines
One of the unique parts of the centre is we're not just an education institute delivering training courses, We're actively involved in practice, we're actively involved in research, we're actively involved in advocacy. All these elements combined to give students the optimal experience of real-world settings for naturopathic practice.
We want to teach students not to be scared of complexity but to embrace it. We want to teach students to be detectives in the health setting.
We want to teach students to understand the underlying causes, understand the patients, learn about the patients and actually understand how different systems work together. This is how naturopathy works in practice and this is how we can help make people better.
PhD candidate and naturopath Sophia talks about studying Naturopathy at Southern Cross University, degree options and application details.
Hi I'm Sophia, I'm a student at Southern Cross University and I'm also a naturopath and I'm pursuing a PhD with the National Centre for Naturopathic Medicine.
Naturopaths provide patient-centred health care by delving into the underlying causes of ill health so naturopaths use a range of different therapies including nutritional, herbal and lifestyle medicines to support the person and support body systems, understanding the interconnectivity between body systems with what we eat and the way we live our lives.
So it's very much patient empowerment focused and assisting people to take control of their own health.
I wanted to become a naturopath because I could see that there was a missing link in conventional medicine and that missing link is the holism, it's the patient empowerment and patient education and treating the person rather than treating the disease so I think that's a really important component of healthcare that naturopaths provide.
I think research is really important for the advancement of any profession and that includes naturopaths and also in my clinical practice as a naturopath a number of questions have started arising about why certain treatments work the way they do and the best way I can think of to answer those questions is by doing research so I'm really excited to be able to contribute to my profession in that way by and contribute to research.
I really love being on campus at Southern Cross University here at Lismore, it's a beautiful campus, it's in a lush tropical environment surrounded by nature and for me that's an ideal place to spend my days so I really love being here each day and I also really enjoy being surrounded by a lot of other wonderful people who are doing all sorts of work in very interesting and exciting new areas.
Now I'll tell you about courses offered through the National Centre for Naturopathic Medicine, our facilities and how you can apply. Southern Cross University offers a Graduate Certificate of Advanced Naturopathic Medicine which can be completed in eight months part-time. There are three intakes a year and for 2022 those are in March, July and October.
The Graduate Certificate and Master's Degrees in Advanced Naturopathic Medicine are the only postgraduate qualifications in Naturopathic Medicine to be offered in Australia.
This course is designed for students with a bachelor's degree or equivalent in naturopathy to allow you to develop specialized knowledge in a particular field such as gastrointestinal health, mental health or reproductive health.
The Graduate Certificate also provides a pathway for graduates wanting to undertake further postgraduate or higher degree studies. The degree is available 100% online to allow busy professionals the flexibility to fit their studies in with their careers and to be able to study from anywhere in the world.
If you would like to study in more depth National Centre for Naturopathic Medicine also offers a Master of Advanced Naturopathic Medicine, the Master's Degree also has three intakes per year and is delivered 100% online, it can be completed in 1.3 years part-time with the same course content as the graduate certificate.
The Master's Degree allows you to delve deeper into an area of specialized study and also further extend your research skills through a dedicated research component.
The Master of Lifestyle Medicine is Australia's first master's degree offered in this discipline, it is comprised of eight units which align with competencies in of the international board of lifestyle medicine and the Australasian Society of Lifestyle Medicine.
The contemporary curriculum addresses clinical reasoning, metabolic health, self-care, health behaviour, shared models of care and research in the context of lifestyle medicine.
NCNM is also well equipped to supervise students completing higher degrees by research. Students are able to pursue a master of science or a PhD, these degrees allow you to develop the knowledge and research skills essential for a career in research or academia.
You'll be involved in making meaningful contributions to health research and to improving health outcomes through your work opportunities and experiences that you can be a part of at Southern Cross University are established professional networks, courses are designed and delivered by experts in their fields, HDR supervisors are engaged and committed to helping students excel in their research and of course state-of-the-art labs across our campus locations.
I'm here at our Lismore campus in a biomedical lab and we've got science and health labs across campus locations.
Further information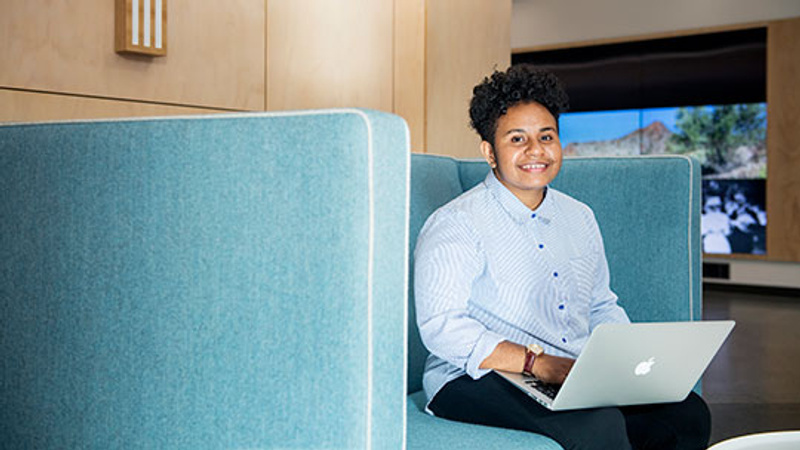 How to apply
Ready to take the next step in your higher education journey? Find out how you can apply.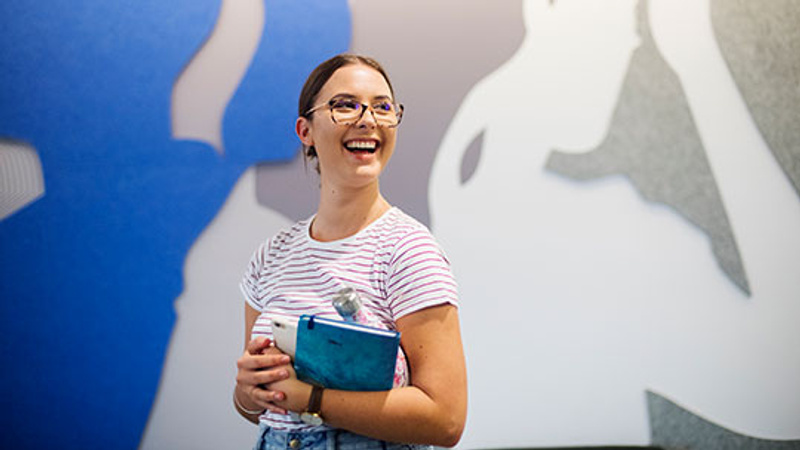 Entry pathways
There are many ways to get into Southern Cross University. Discover your options with an entry pathway.
Scholarships
The University offers a wide range of scholarships for undergraduate and postgraduate students.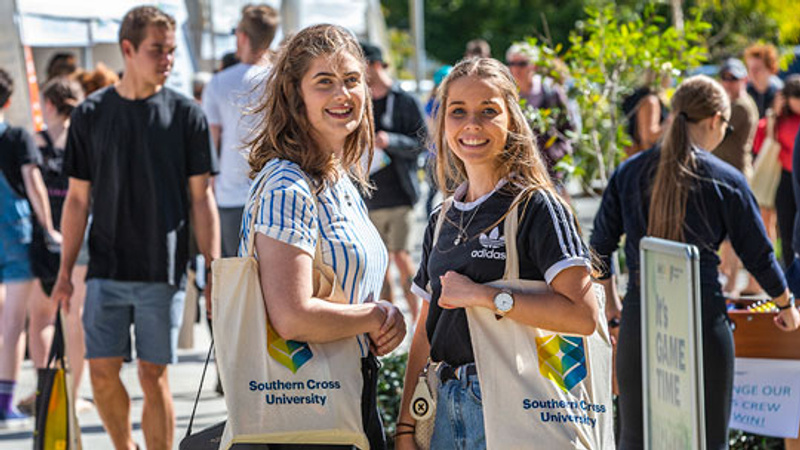 Student life at SCU
Our UniLife program aims to encourage both your academic success and support your wellbeing.
spacer
---
Get in touch
Future students (domestic)
T: 1800 626 481
Current Students
T: 1800 005 687
T: +61 2 6620 3666
Future students (international)
T: +61 2 6620 3876
For more details
+