Welcome to the Entrepreneurs Circle
Entrepreneurship is considered the backbone and lifeblood of any economy. Entrepreneurs have passion, vigour and the stamina to drive their ideas to create flourishing businesses that benefit entire communities. The fearless entrepreneur takes substantial risks for the sake of creating a new idea. Entrepreneurs provide hope and resilience against global challenges like COVID-19.
The Entrepreneurs Circle provides a networking platform for the practitioners, budding entrepreneurs, researchers, students and communities to understand the journey of an entrepreneur. In each inspiring discussion, you will hear a unique story of an entrepreneur – their trials and tribulations of their triumphant journey.
Entrepreneurs Circle with Jayant Jha, CEO and Co-Founder of Yaantra
28th April 2021
Yaantra – the million dollar teach refurbishment success story! The Digital Enterprise Lab at Southern Cross University is pleased to invite you to join our conversation with Jayant Jha - "Forbes 30 under 30 Asia" honouree, CEO and co-founder of Yaantra. Register now for the next webinar in the Entrepreneurs Circle seminar series on Wednesday 28 April, 12-1pm (AEST).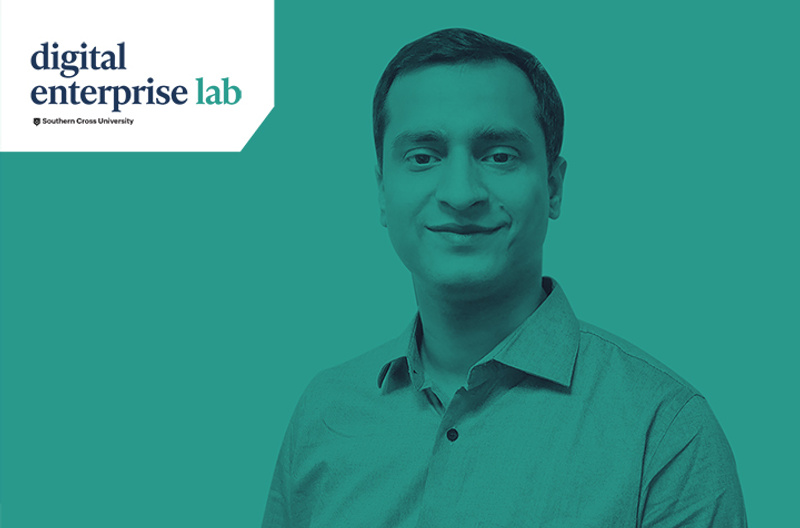 Get to know Jayant
Jayant Jha is the co-founder and CEO of Yaantra, who is also the recipient of the Forbes 30 under 30 Asia in the Retail and E-commerce segment. Yaantra is an e-commerce platform founded in 2013 that focuses on refurbished smartphones and repairs, which is now a great success story of entrepreneurship.
Join us on Wednesday, 28 April, 12-1pm (AEST) to discover more about Jayant's entrepreneurship journey.
---
Contact the Faculty of Business, Law and Arts
Executive Dean of Faculty
T: T: +61 7 5589 3054
Associate Dean (Education)
T: T: +61 7 5589 3209
Associate Dean (Research)
T: T: +61 7 5589 3036
+