Peer Assisted Learning Support (PALS)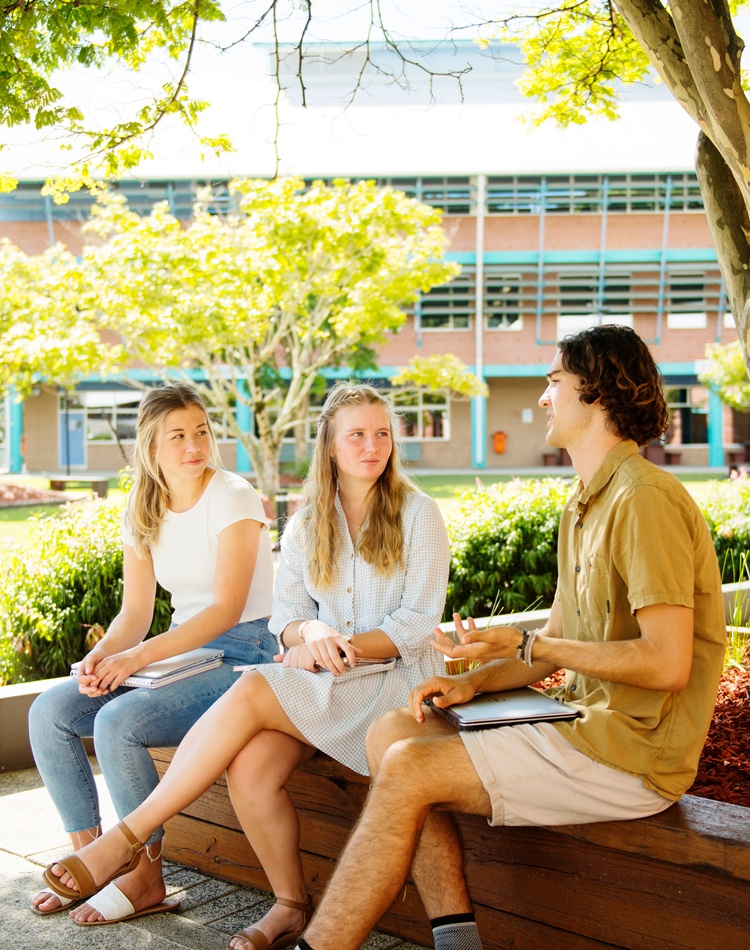 What is PALS?
Peer Assisted Learning Support (PALS) Mentors are successful students, just a couple of steps ahead of you, in their studies.
Checking-in online with a PALS Mentor is a great way to see if you are on track and have a conversation with a near-peer who has recently completed the unit.
PALS Mentors can help you unpack assignment questions and better understand rubrics. They can share their study strategies and top tips on how you can succeed at SCU. PALS Mentors cannot review or edit your work or teach unit content.
Each Term, different units will be added to the program. We hope that by the end of your first year of study you will have the opportunity to engage with our PALS Mentors.
PALS is a Pilot Program providing support for First Year students studying in targeted units. If you are not studying in one of these units and would like study support, please access the Quick Guides or make an appointment with the Learning Advisers using the Book an Appointment webpage.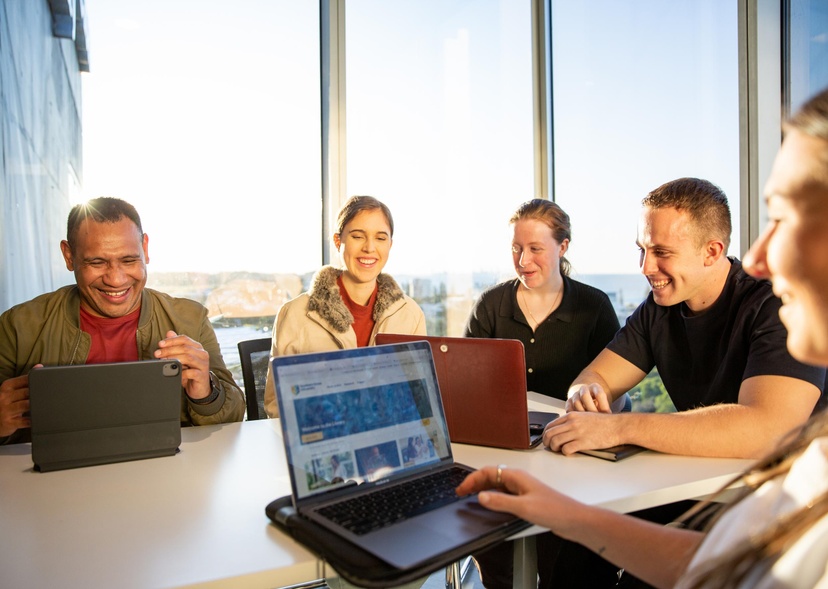 Study groups
Are you new to SCU and studying in these first year Units? PALs check-ins and study groups are available!
Term 5
BUSN1004 Starting a Business
EDUC1003 Education and Philosophy: Playing with Thought
ENGL1005 Foundations of English and Literacy: More than Words
HBIO1009 Introductory Anatomy and Physiology
LAWS2003 Contract Law II
LEGL1001 Legal Research and Writing
MATH1005 Introductory Algebra and Calculus
PSYC1002 Psychology Foundations: Self and Situation
SCIN1004 Earth Systems
You can take advantage of the PALS Program - it's free. Make an online booking for a PALS check-in during Week 1 to Week 6. Spaces are limited to 1 student per individual check-in, and 15 students in each study group.
Rachel - mentors Education and Philosophy: Playing with Thought (EDUC1003)
Studying for a Bachelor of Education (Secondary Specialisation - Modern History) at SCU has been a wonderful experience and I am absolutely loving it! However, after studying and working in law for the last 20 years I was really concerned about changing careers and stepping outside my comfort zone. But thanks to my study at SCU I have developed some really great assessment preparation and study strategies that I would love to share with you.
Natalie - mentors Introductory Anatomy and Physiology (HBIO1009)
I moved to Gold Coast from Perth to study at Southern Cross University, and am currently pursuing my Osteopathy Bachelor's and Master's, which is entirely worth the big move! I love sharing with people the things I've learned, as a Pilates teacher I describe anatomy processes to individuals with very different needs, every day. My time at university so far has been successful and I would love to share my tips with students to help them study more effectively and give them the opportunity to ask any questions big or small.
Angela - mentors Introductory Anatomy and Physiology (HBIO1009)
My name is Angela, and I am a 3rd year Occupational Therapy student. I am a mature-age student who completed a Bachelor of Exercise Physiology when I first left high school. So, I guess I have always been passionate about Anatomy and Physiology. I remember how overwhelming university can be when you start – even if this is not your first time studying, especially balancing uni, family and work commitments. But it's achievable! 
Marian - mentors Introductory Anatomy and Physiology (HBIO1009)
I'm completing my Masters in Osteopathic Medicine, and I use my anatomy and physiology knowledge all the time in my degree. I will pass on the strategies I used to help remember the large amount of content in this unit, and can help you find the strategies and study tips that best suit your own learning style. I offer assistance with time management, and can help you to access additional support and resources if you need them.
Lisa - mentors Legal Research and Writing (LEGL1001)
Hi, I'm Lisa and I am really excited to be a PALS Mentor. In 2000 I graduated from Southern Cross University with the Associate Degree in Law and I returned in 2021 to Study the Bachelor of Laws. I have worked in the legal profession for many years and understand the pressures full time work and study can bring. I've developed some sharp strategies and techniques that can assist you help to achieve success in learning. I look forward to sharing my knowledge and helping you along the pathway of your study in law.
Paul - mentors Contract Law II (LAWS2003)
Hello! I'm Paul, and I'm excited to help you excel in your studies. With a background in law and a passion for mentoring, I have helped countless students like you achieve their academic goals. As someone who has completed various vocational and academic courses, including management, accounting, law, training, and public safety, I understand the challenges you may face on your academic journey.
My focus is on working smarter, not harder. I can guide you in developing effective study skills and habits that will not only make learning more enjoyable but also reduce stress. From time management strategies to efficient note-taking techniques, together, we can create a personalised approach that suits your learning style.
Moreover, as a mentor, I am here to connect you with the wealth of resources available at Southern Cross University. Whether it's accessing free learning support services, utilising research databases, or referencing your work, I will help you navigate and make the most of your university experience.
Your success is my priority, and I am committed to supporting you every step of the way. Let's embark on this journey together, unlock your full potential, and make your time at SCU truly transformative.
Ava - mentors Introductory Algebra and Calculus (MATH1005)
I've been studying a Bachelor of Education (specialising in mathematics and investigating sciences) for the past couple of years and have developed many study strategies and exam techniques that I'm excited to share. Coming straight into university from high school was a massive leap for me and I'm eager to help others make that transition successfully!
Galaxa - mentors Psychology Foundations: Self and Situation (PSYC1002)
I am in my third year of study and currently working towards a Bachelor of Psychological Science with all my electives completed and revolving around anatomy and physiology. I have thoroughly enjoyed my studies so far but coming in as a mature age student who had never really studied before it was certainly a challenge.
My previous experience working in medical libraries has given me an advantage when it comes to research, time management and finding where to go for valuable help. In my first year, I struggled with assessments but with support from the Uni and my fellow students, I developed the skills I needed to succeed. I look forward to sharing these skills with new students who are feeling overwhelmed, so they can be successful too.  
Zoie - mentors Earth Systems (SCIN1006)
My name is Zoie Symons, I am studying my Bachelor of Engineering Systems, specialising in Coastal systems. My passions lie in environmental rehabilitation and conservation, I really enjoy learning about the interconnections of our environment and I would love to inspire others to feel the same way. I am navigating my way through my third year of university and can empathise with other students from a student perspective. I am approachable and would love to guide and support other students with study tactics, ways to simplify their concerns and offer advice on where to reach out for further help, if needed.
Helen - mentors BUSN1004
My name is Helen, and I am very thrilled to be your PALS Mentor and make a positive impact in your academic journey. Relocating closer to the Gold Coast to study at Southern Cross University has been worth it. I am currently studying a Bachelor of Business and Enterprise. As a result, my experience at Southern Cross University has been fantastic and I'm excited for the many opportunities provided during my studies. In addition, through the skills and strategies I have gained, I strive to assist and encourage you to try your best and be successful in your academic journey.
Timothy - mentors ENGL1005
I am completing a Bachelor of Education (Primary/Secondary). I've loved wrapping my head around the SCU 6 x 6 teaching model, working out how to effectively cover the course materials and complete the assessments while balancing other life commitments. It's been a joy to share what I am learning with my two primary-school-aged children, who, in return, inspire me to try new things and encourage me to keep going and stretch my comfort zones. As a PALS mentor, I hope to bring that same encouragement and inspiration with some practical experience to assist others on their unique learning journeys.
---