Peer Assisted Learning Support (PALS)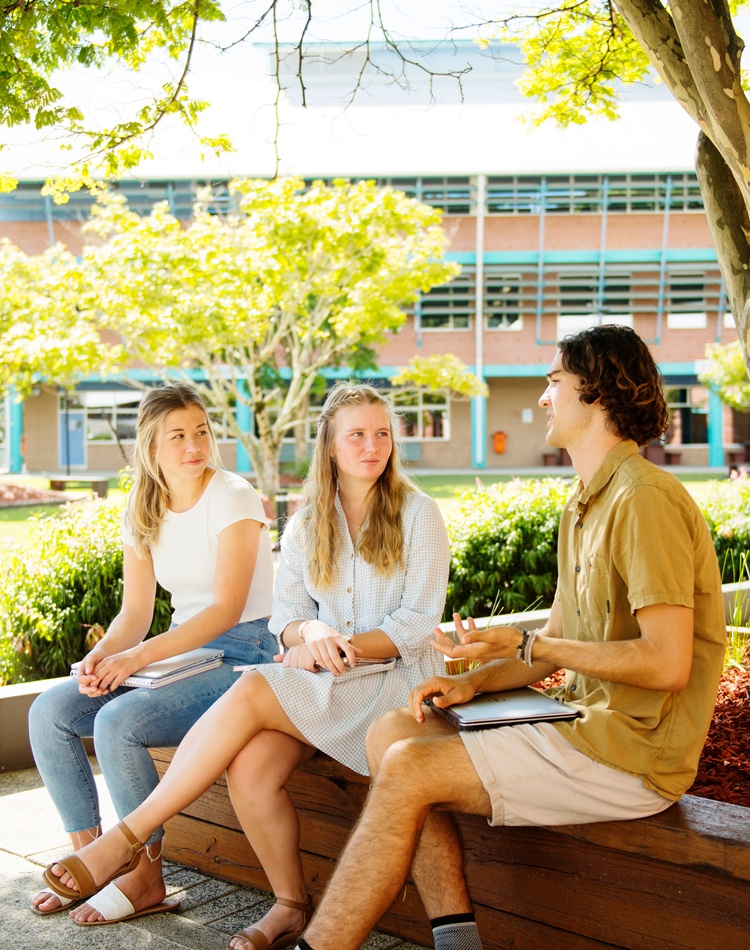 What is PALS?
Peer Assisted Learning Support (PALS) Mentors are successful students, just a couple of steps ahead of you, in their studies.
Checking in online with a PALS Mentor is a great way to see if you are on track and have an authentic conversation with a near-peer who has recently completed the unit. PAL Mentors can help you unpack assignment questions and better understand rubrics.
PALS Mentors are here to share their great ideas and top tips on how you can succeed at SCU.
Each Term, different units will be added to the program. We hope that by the end of your first year of study you will have the opportunity to engage with our PAL Mentors.
PALS is a Pilot Program providing support for First Year students studying in targeted units. If you are not studying in one of these units and would like some learning assistance, please contact the Student Learning Zone: learningzone@scu.edu.au
First Year Students who make a booking with a PALS Mentor are advised that PALS Mentors can help you learn how to study. PALS Mentors can share their study strategies, help you unpack your assignment question and better understand the rubric. PALS Mentors cannot review or edit your work or teach unit content.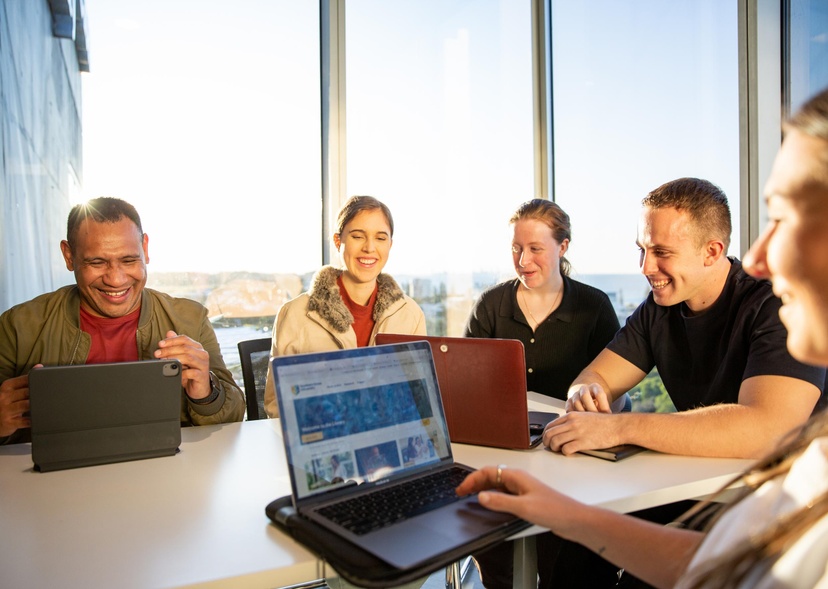 Study groups
Are you new to SCU and studying in these first year Units? PALs study groups are available!
Term 4
CHEM1001 Chemistry

ISYS1005 Systems Analysis and Design

SCIN1006

Science and Technology: All Things Matter

CLST1002 HSIE: The Universe Next Door

ECON1001 Economics for Decision Making

CRTV1002

Create: Innovate: Change

INDG1001

Indigenous World-Views

STAT2001 Foundations of Evidence for Health Science Practitioners
You can take advantage of the PALS Program - it's free. Make an online booking for a PALS study group during Week 2 to Week 6. Spaces are limited to 15 students in each study group.
Zoie - mentors Chemistry (CHEM1001)
My name is Zoie Symons, I am studying my Bachelor of Engineering Systems, specialising in Coastal systems. My passions lie in environmental rehabilitation and conservation, I really enjoy learning about the interconnections of our environment and I would love to inspire others to feel the same way. I am navigating my way through my third year of university and can empathise with other students from a student perspective. I am approachable and would love to guide and support other students with study tactics, ways to simplify their concerns and offer advice on where to reach out for further help, if needed.
Monico - mentors Systems Analysis and Design (ISYS1005)
Studying for a Bachelor of Information Technology has presented me with various challenges that I overcame in my first year. While studying, I found many useful techniques, strategies, and methodologies to improve my study experience and succeed in difficult modules, which I hope can help new students too.
Montana - mentors Science and Technology: All Things Matter (SCIN1006)
I am studying a Bachelor of Education in primary and secondary teaching, so helping people learn is a strong passion of mine! My first year of University was scary and stressful as I learnt how to write essays, reference, study, and research in the correct way. I now have some great tips and tools that I can't wait to share with others, hopefully making this unit a little easier.
Rachel - mentors HSIE: The Universe Next Door (CLST1002)
Studying for a Bachelor of Education (Secondary Specialisation - Modern History) at SCU has been a wonderful experience and I am absolutely loving it! However, after studying and working in law for the last 20 years I was really concerned about changing careers and stepping outside my comfort zone. But thanks to my study at SCU I have developed some really great assessment preparation and study strategies that I would love to share with you.
Elise - mentors HSIE: The Universe Next Door (CLST1002)
Hi, my name is Elise, and I am a third year Education student (secondary), specialising in Chemistry and Biology. I am also a Teacher's Aide, so supporting others in their learning journey is something I am passionate about. Over the course of my degree, I have refined my time management skills, so I have a great balance between study, work, and family life. As an online student, I have found it difficult to meet peers and have discussions to clarify my thinking and ideas. If you are struggling with this too, I hope I can be this person for you. Ask all the questions, big and small! Learning and assessments can be daunting; however, I have found effective strategies that reduce the stress and pressure around study and due dates. I look forward to passing on these techniques and assisting my fellow students in reaching their academic potential.
Saskia - mentors Economics for Decision Making (ECON1001)
Hi, I'm Saskia and I am currently in my second year of a Bachelor of Business, majoring in Accounting. I am excited to be a PAL mentor and share my knowledge and tips to help you achieve the results you're aiming for.
I currently reside in Coffs Harbour close to campus, however I am completing my studies online as it enables me to better juggle my other commitments. I know firsthand how daunting distance education can seem and I am here to help you navigate the many resources available to support you on your academic journey!
Georgie - mentors Create: Innovate: Change (CRTV1002)
My first experience with tertiary study was a Bachelor of Zoology in 2013, graduating with a Diploma of Science in 2015. In 2022 I decided to return to University to study something that truly inspires me. I am currently undertaking a Bachelor of Arts at Southern Cross University and majoring in Creative Writing.
I am passionate about this unit and I believe the critical thinking skills taught in it are incredibly beneficial to all students. As a Peer Assisted Learning Mentor, I would like the opportunity to pass on the pro tips and pitfalls that I have learned during my own studies. PALS mentors can even act as a peer to vent about study stress and help get you back on track with your unit studies.
Stella - mentors Indigenous World-Views (INDG1001)
Hi! My name is Stella and I am studying a Bachelor of Community Welfare. I am in my final year of studies and loving it however it feels like yesterday when I first started at SCU. I remember feeling overwhelmed in the first year at university so I would love to share some studying strategies and ways of navigating university I have discovered along the way.
Natalie - mentors Foundations of Evidence for Health Science Practitioners (STAT2001)
I moved to Gold Coast from Perth to study at Southern Cross University, and am currently pursuing my Osteopathy Bachelor's and Master's, which is entirely worth the big move! I love sharing with people the things I've learned, as a Pilates teacher I describe anatomy processes to individuals with very different needs, every day. My time at university so far has been successful and I would love to share my tips with students to help them study more effectively and give them the opportunity to ask any questions big or small.
Peter - mentors Foundations of Evidence for Health Science Practitioners (STAT2001)
Hi, my name is Peter, and I look forward to working with you toward achieving your goals with this unit!
My studies began at Southern Cross University in 2016. I completed a Bachelor of Arts majoring in Communication and Cultural Studies and Psychology. Following that I completed a Bachelor of Psychological Science and a Diploma of Human Services. Currently, I am completing my honours year in psychology. I have studied both on-campus and online.
Over that time, I have accessed most of the support services and resources available at Southern Cross and found them to enhance my learning experience. I still use some of them today. All these experiences have given me a solid understanding of how to support other students determined to push through the challenges and kick goals at uni.
---