UniSport Events and Championships
All Southern Cross University students are eligible to represent the University in regional, national and international competitions coordinated by UniSport Australia. You can also volunteer your services in a variety of areas including sports administration, managing, coaching and refereeing.
Australian Uni Sport 2022 Events Calendar
The 2022 Unisport Nationals will see over 6,500 participants from across the country battle it out to be crowned national champions in one of 32 different sports.
Date: 25 September – 1 October 2022
Location: Perth, WA
Sports: Australian Rules, Badminton, Baseball, Basketball, Beach Volleyball, Cheer and Dance, Cycling, Fencing, Football, Futsal, Golf, Handball, Hockey, Judo, Kendo, Lacrosse 5's, Lawn Bowls, Netball, Rowing, Rugby 7's Sailing, Softball, Squash, Swimming, Table Tennis, Taekwondo, Tennis, Tenpin Bowling, Touch, Ultimate, Volleyball, Water Polo.
Triathlon will be held as part of the Mooloolaba Triathlon in both men's and women's standard and sprint distance races
Date: 11–13 March 2022
Location: Mooloolaba
Organisers: Mooloolaba Triathlon
UniSport 2022 National Athletics
Date: TBC
Location: TBC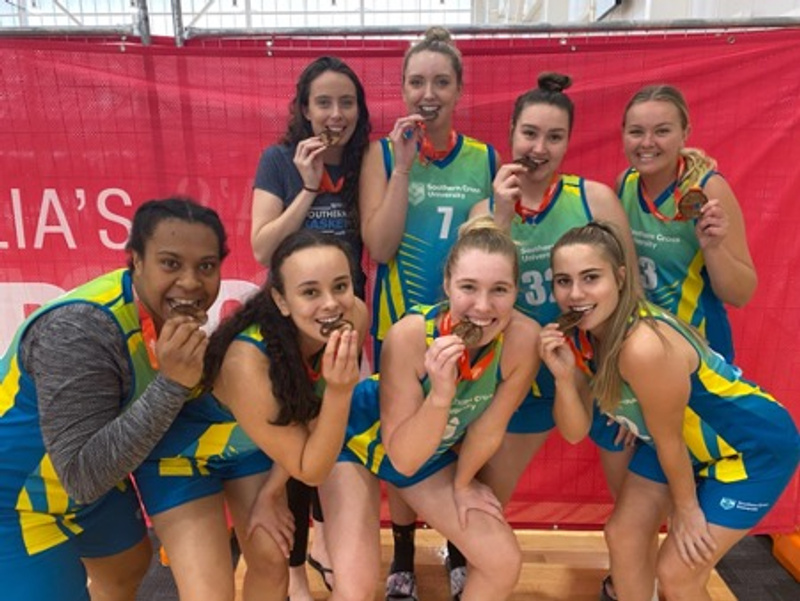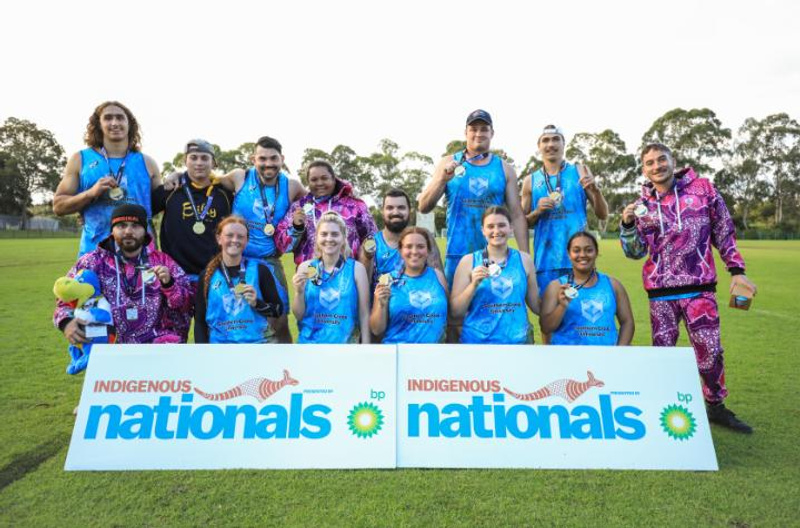 Team SCU 2021 UniSport Indigenous Nationals Touch Football Champions!
Date: 20–22 April 2022
Location: Hobart, TAS
Organisers: UniSport Australia
This competition will be taking place with two seasons throughout the year. Each season will be delivered online across multiple weekends with the grand final taking place at one of our host universities
Date: April – September 2022
Location: Online
Organisers: UniSport Australia
UniSport 2022 Indigenous Nationals
The competition will be contested in a mixed competition across four sports; touch football, basketball, netball and volleyball
Date: 26–30 June 2022
Location: Brisbane, QLD
Organisers: QUT
Surfing Nationals will contest both men's and women's and mixed competitions Short board, Long Board, Body Board, TAG team.
Date: 12–14 July 2022
Location: Sunshine Coast, QLD
Organisers: UniSport Australia
T20 Cricket will contest both a men's and women's competition in 2022.
Date: 1–5 August 2022
Location: Sunshine Coast, QLD
Organiser: UniSport Australia
Nationals Snow will contest both men's and women's competitions across four sports: Alpine skiing, Freestyle skiing, Snowboard, Cross country skiing.
Date: 4–8 September 2022
Location: Mt Buller, VIC
Organiser: UniSport Australia
The distance running will be held in conjunction with the Sydney Running Festival and will be contested in both men's and women's competitions.
Date: 18 September 2022
Location: Sydney NSW
Organisers: UniSport Australia, Sydney Running Festival
---
Selection trial dates and registration information for each sport will be posted on our Facebook page (UniLife) as they are finalised. If you don't see the sport you are interested in get in please touch with the sports team at unilife@scu.edu.au.
Intervarsity Sport Bowl
Date: May 2022
Location: Griffith University, Mt Gravatt Campus
After a successful previous two years of the Intervarsity Sport Bowl, Griffith Sport are once again presenting the inaugural Intervarsity Sport Bowl. The event will be hosted at Griffith University (Nathan and Mt Gravatt Campus) in Session 2 2021 (date TBC). Universities from across Queensland and Northern NSW will compete in a one-day tournament to be crowned the Intervarsity Sport Bowl champion!
Sports Administration Opportunities
Each year we rely on enthusiastic, organised and dedicated volunteers to get involved in our many sports program.
One opportunity is serving as a Sport Manager for the Representative sport at a University Championship Program. Sport Team Managers provide a vital link between athletes and the Sport Service Unit.
If you wish to apply for a Sport Team Manager position, please read the Team SCU - Sport Team Manager Position Description and complete the Team SCU - Manager or Coach Application Form and return it to unilife@scu.edu.au.
Contact Dave Graham at dave.graham@scu.edu.au for more information on volunteering opportunities.
Contact Us
For further information on playing sort, or volunteering, please contact:
Dave Graham: Sports and Recreation Officer
Phone: +61 2 6620 3220
Email: dave.graham@scu.edu.au