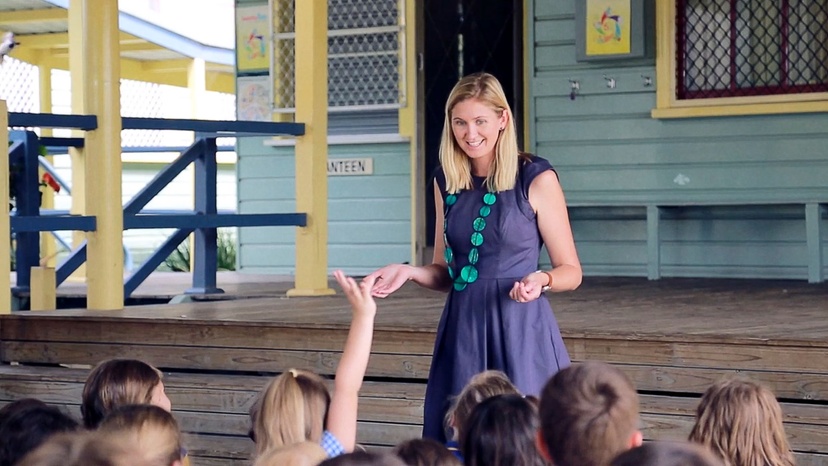 I'm Ellie Wiseman, and I'm the principal of Palmers Island public school.
I studied at Lismore Southern Cross University, a Bachelor of Education Primary for four years.
I love working with children. I love coming to school every day and just seeing the growth and development, those light-bulb moments that they have every day. I love seeing the smile on the kids' faces and I like working in conjunction with our parents and community just coming together and having a successful, achieving a successful goal at the end.
Some of my roles as principal are working with the staff, community and students of our school. I teach 4,5,6, class 2 days a week. My office days I work at achieving our school goals in line with our strategic management plan.
As soon as I graduated from teaching at Southern Cross, I put my name down as a casual teacher at a local, at all of the local schools and I started work straight away at a school close to here. And then about 3 or 4 years later I received my first full-time appointment back to the North Coast.
Since then I've been working in relieving principal roles and then last year I gained a full-time appointment of principalship.
I do have an interesting story about starting my career. My first casual day straight out of uni, at the end of the day the boss pulled me aside and said, "Ellie you will be a principal of this school one day." And I sort of looked at him with a smile and said, "Oh okay," and thought he was crazy. But as I continued my career bosses kept coming to me and saying, "You know you need to head down the leadership path," and now here I am.
If you are a high school student and you're thinking about not going to university I would say that's okay but I would say not to close your mind to it, you might change your mind 6, 12, 5 years down the track. Study, travel, work and you might find that something can come back to you.
I'm Ellie Wiseman and that's my story.
Our graduate stories
Faculty of Education alumni use a broad range of skills, talent and world-class research to make positive changes to the world around them. They have gone on to become teachers, principals and researchers who strive to make a difference. Learn more about some of our graduates here.
"I love coming to work every day and just seeing the growth and development, those little light-bulb moments that they have every day."
Ellie Wiseman
Bachelor of Education (Primary) graduate
Dr Jemma Peisker
BEd(Hons), BFineArts, BFineArts(Hons), GDipEd, PhD
Joining Southern Cross University from another uni, Jemma excelled through the Faculty of Education's personalised learning experience and inclusive culture to not only complete numerous degrees but also her PhD before joining the School as a lecturer and researcher.
Read more about Jemma
Marilyn Ahearn
Doctor of Philosophy (Education)
Marilyn found herself right at home at Southern Cross University despite living in Sydney and her supervisors based in Lismore. Her extensive experience in primary education led her to focus her research within this area.
Read more about Marilyn
Maia Osborn
Bachelor of Education (Primary), Doctor of Philosophy (Education)
Starting a Bachelor of Education (Primary) in 2007, Maia travelled far before her journey led her back to Southern Cross University, where she was invited to conduct research assistant work before securing a scholarship and being accepted into the doctoral program.
Read more about Maia
Dr Jemma Peisker
I am a Faculty of Education alumni, having graduated from undergraduate and post-graduate courses at Southern Cross University. I came to SCU from another university after completing my Bachelor's and Honours degrees and was looking to broaden my expertise into the educational setting. The inspiring and personalised teaching I received in the Faculty of Education at SCU enabled me to not only complete my qualifications but to excel in every aspect of the courses. Through the Faculty of Education, I was encouraged to develop my skills in teaching and learning, and strive for excellence in my teaching profession. As a student, the Faculty of Education offered me highly qualified staff who supported me in their areas of educational expertise, facilitating educationally pertinent and relevant lessons.
The Faculty of Education inspired me to study and through SCU I earnt the Post-graduate Diploma in Education, and Bachelor of Education (Honours). Completing my degrees with the Faculty of Education has enabled me to have a fulfilling career for 13 years as a junior, middle school and secondary teacher in the private and public Education sectors in Queensland and New South Wales.
Through the Faculty of Education at SCU, I have also completed my Doctor of Philosophy (Education) qualification. Proudly, I now work in the Faculty of Education as a lecturer, modelling my own teaching practice of those skilled SCU staff who inspired me. In my role as a lecturer, experience is essential and teaching in schools enabled to me develop the range of skills needed to instruct and prepare pre-service teachers in their undergraduate educational studies at SCU. In addition to lecturing in the undergraduate courses, the excellent guidance I received at SCU has enabled me to secure my own position as a researcher, enabling me to work with experienced educators in the Masters of Teaching and Doctor of Education programs.
It is my experience that the Faculty of Education promotes high-quality educational experience through expert teaching, a personalised learning experience and inclusive culture. I am honoured to have the experience of the Faculty of Education as a student, a graduate and staff member.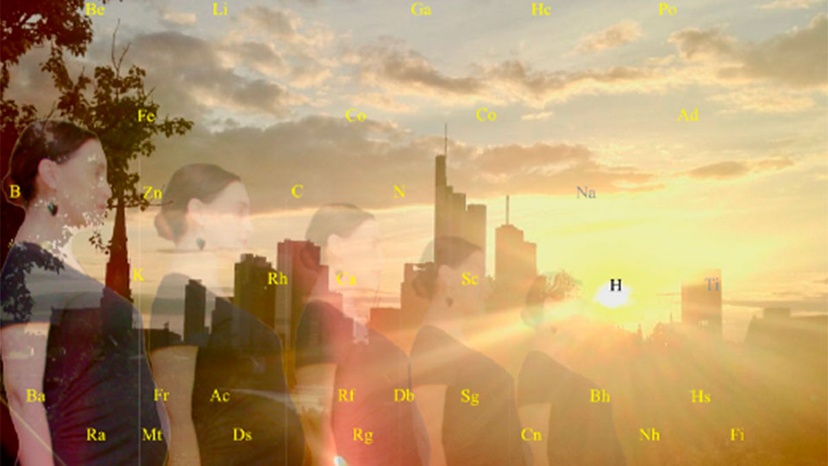 Dr Marilyn Ahearn
I began my PhD studies in 2013 as a part-time, off-campus candidate in the Faculty of Education at Southern Cross University. I submitted my thesis in October, 2018 and graduated in March, 2019. I was initially concerned that I lived in Sydney and my supervisors were based firstly in Lismore, and later on the Gold Coast campus. However, the scheduled and regular online meetings with my supervisors were invaluable in guiding me through each step of my PhD journey. Their assistance was always just a phone call or email away if I needed advice, as were library and IT services. When I attended the university campuses I was warmly welcomed and introduced to other PhD candidates, where I quickly felt 'at home'. I looked forward to post-graduate writers' retreats, conferences and workshops where shared learning took place in a collegial atmosphere.
My extensive experience in primary education, includes participation and leadership in environmental education initiatives. This led me to focusing my environmental education research on the impact of teaching a universal deep-time story, through adapting the high school oriented Big History Project (https://www.oerproject.com/Big-History) to transdisciplinary-based primary education. My findings and conclusions verified that Big History does inform children's environmental education values.
The completion of my PhD research provided me with the opportunity to continue to be a part of Southern Cross University as an adjunct lecturer and to continue my involvement. Although I am committed to Southern Cross through contributing to SEAE reading groups and writing projects, I remain focused in my commitment to primary school education. Therefore, conclusions I drew from my qualitative, school-based research program continue to guide my ongoing desire to collaborate with primary schools in embedding transdisciplinary learning, sustainability, the Big History story and children's wonder of the universe into critical learning for Years 3 to 6 students.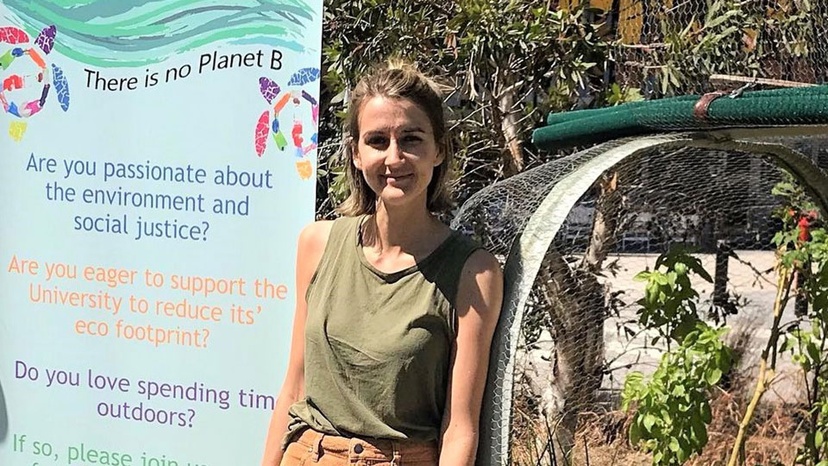 Dr Maia Osborn
I first experienced the SCU Faculty of Education in 2007 as an undergraduate student in a Bachelor of Education (Primary). I was fortunate to earn the Vice Chancellor's Rising Stars Scholarship, graduating with first-class honours and the University Medal in 2010. During my undergraduate degree, I was employed by the Faculty of Education as a Laboratory Assistant for Science & Technology. After completing my degree, I travelled overseas and then moved to Sydney for work. I was later invited back to SCU to conduct research assistant work. This opportunity piqued my curiosity for research and, after securing an APA scholarship, I was accepted into the doctoral program at SCU. During my postgraduate studies, I relished the opportunity to teach the Environmental Education elective to pre-service teachers.
My PhD thesis explored the philosophies, pedagogies and practices of environmentally conscious primary school teachers, with a specific focus upon how and why these teachers use community partnerships to enrich environmental education. Notably, embedding Aboriginal and Torres Strait Islander histories and cultures was identified as a crucial element of environmental education that demands greater attention in Australian schools. My research interests include environmental and social justice, climate change, nature pedagogies, child-framed and arts-based methodologies, and circumventing theory-practice divides in environmental education.
Immediately after the submission of my PhD in 2019, I secured the position of Postdoctoral Research Fellow within the SEAE Research Cluster. The main focus of this role is a Queensland-government funded Horizon research project, which explores the impact of nature play upon the learning of scientific concepts in early childhood. I am also working on a project co-creating a climate change activism app with children and young people from around Australia, and a study working with 100 children and young people to explore their relationships with/as nature, and engagement with local Landcare reserves. I am on the leadership team of the SEAE Research Cluster and a founding member of the SCU Gold Coast EnvironMentals club. In the future, I hope to continue in this fellowship role, secure further grants for our research cluster, and in the next few years secure a Discover Early Childhood Research Award (DECRA). I hope to start a family somewhere in between, and perhaps also return to teaching pre-service teachers at SCU.
---