Internationally known as a tourist destination, the Gold Coast is also a major centre for tertiary education.
Southern Cross University is an important player in the sector, with our Gold Coast campus offering degrees and research to inform and impact the future of our region, Australia and the world.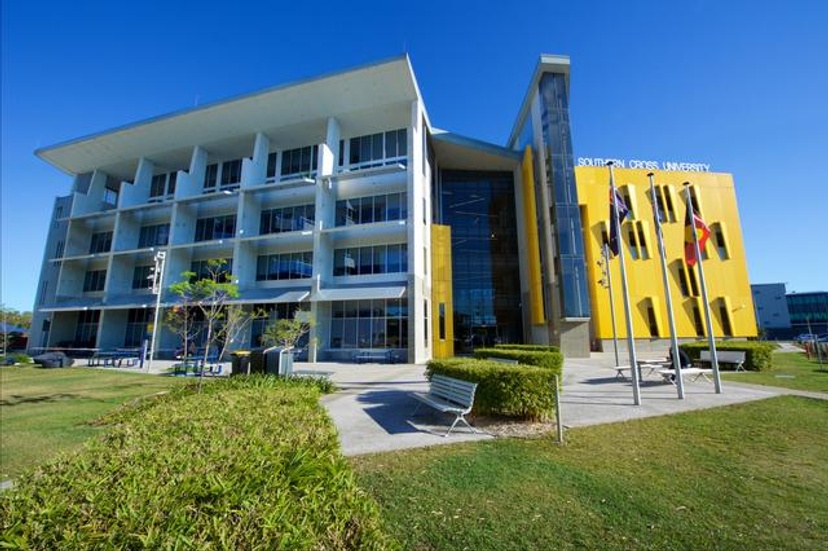 Gold Coast, Queensland
Home to one of the fastest growing university campuses in Australia.
The choice for more than 5000 students and world-class academics and teachers.
A modern campus for contemporary thinkers:
Study Digital Enterprise and IT
Study Law and Justice
Study Social Welfare
Study Business and Tourism
Study Education
Study Occupational Therapy
Study Biomedical Science
Study Nursing
Study Pedorthics and Podiatry
Student life, active life, social life, university life.
Southern Cross University - Gold Coast, Queensland, Australia
About Gold Coast campus
Southern Cross University's Gold Coast campus is located at Coolangatta, just 400 metres from North Kirra Beach and adjacent to the Gold Coast Airport. Views of the Pacific Ocean and Gold Coast Hinterland can be enjoyed from many vantage points in the campus buildings.
Our course options reflect the growth and diversity of the city itself. They include arts, engineering, nursing, midwifery, occupational therapy, psychological science, speech pathology, social work and community welfare, sports science and exercise physiology, osteopathy, naturopathy, business, education, information technology, law and tourism.
Situated at the southern end of the Gold Coast, the campus is about 30 minutes' drive from major shopping, entertainment and beach precincts such as Surfers Paradise and Broadbeach. Light rail connects to other points of the city. To the south of our campus, the coastal and hinterland delights of northern New South Wales are within ready access.
View our Gold Coast campus map
Search courses at the Gold Coast campus
Gold Coast campus facilities
Southern Cross University's Gold Coast campus includes a student services hub catering for support and enquiries. Upstairs, the library offers stunning views of the ocean on one side and the Gold Coast Airport and hinterland on the other.
Throughout the campus, we provide innovative learning spaces, lecture theatres with live video broadcasting, computer labs and student lounges. And you can pick up a healthy snack and great coffee from our campus eateries.
The public Southern Cross University Health Clinic serves an important role for the local community and our students. It is complemented by clinical laboratories for nursing and midwifery, laboratories for occupational therapy students, and physiology, anatomy and biomechanics laboratories.
We are a growing campus with strong local connections across business, education and research. These continue to create opportunities for students and researchers, including those to come given our proximity to Gold Coast Airport and the development of a $50 million, 4.5-star, Rydges-branded airport hotel.
Explore the Gold Coast
The Gold Coast is Australia's sixth-largest city, with a population of more than 540,000 people. Famous throughout the world, the Gold Coast's attractions include 70 kilometres of beaches, tropical rainforest hinterland and numerous bush walks, parklands, major shopping centres, theme parks, markets, festivals, sport and entertainment events. In 2018, the city hosted the Commonwealth Games. Each year the Gold Coast welcomes more than 5.3 million visitors.
---