Faculty of Health professional experience activities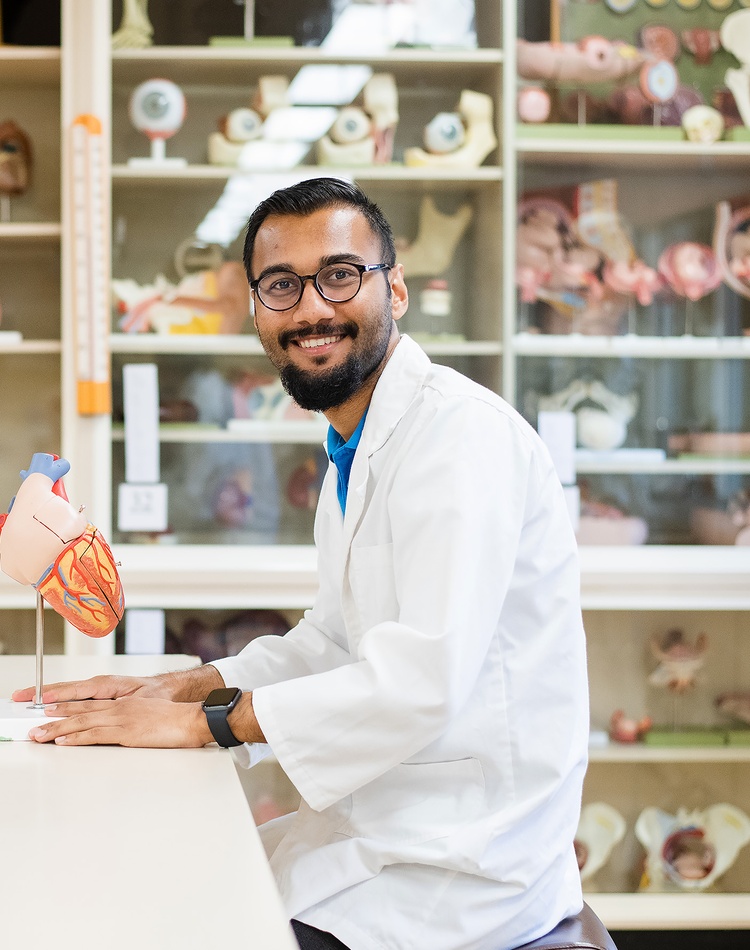 Professional experience activities are an exciting part of your degree, letting you experience what it's like to work as a professional in real-life situations.
Compulsory professional experience gives you the opportunity to integrate theory with practice, further develop your skills through supportive professional environments and gain essential working knowledge of current industry practice.
Depending on your discipline, some professional experience activities occur throughout your degree while others happen in your final year.
Preparing for placement
As a condition of any type of professional experience - including placement, volunteering, laboratory work, research, or community-engaged learning - you are required to provide evidence of your compliance and health protection before participating in any of these activities. Note:
Student compliance is a mandatory, legislative and regulatory requirement;
To be able to attend placement, you must be compliant; and
You must meet the requirements of both Southern Cross University and the external organisation.
This will ensure the safety of yourself and others.
Learn more about professional experience hours and activity
Learn more about student compliance requirements
Learn how to use SONIA
Frequently asked questions
Meet SONIA
SONIA is the professional experience activity database for students. This is where you will:
View your compliance requirements and upload your compliance evidence.
View information about your placement facility, start and end times and supervisor.
Submit timesheets and placement evaluation forms.
Track your placement hours and progress towards your course competencies.
Login to SONIA
Professional Experience Unit
Having a successful placement is an important step in completing your degree. The Professional Experience Unit (PEU) team in the Faculty of Health is here to support you.
If you require further information or need assistance you can email the Professional Experience Unit or call them on +61 7 5589 3439.
Email PEU
About SONIA
SONIA is the University's placement and compliance database. Your SONIA account will be activated once you're offered a place in a course.
What is SONIA used for?
Compliance requirements need to be uploaded to SONIA
Important vaccination and compliance requirement documentation is available from SONIA
Vaccination and compliance requirement status can be checked in SONIA via the CHECKS tab
Placement allocation and facility information is available in SONIA
Placement assessment documentation is available from SONIA.
How to access SONIA?
Instructions to upload documents to SONIA
Log into SONIA and click on the CHECKS tab
Add/upload each document to the corresponding check in SONIA by selecting Browse

Please make sure you SAVE and SUBMIT
Health Placement FAQs
No, for most disciplines – you must not contact a facility unless instructed to do so by the Professional Experience Unit. You cannot attempt to organise your own placement even if it is your current workplace. For some disciplines the student does arrange the placement however the student must submit a placement request form and have obtained Professional Experience Unit approval to proceed - contact the Professional Experience Unit for further information on this.
Be compliant and ensure that your address details are correct in MyEnrolment (MyDetails tab). It is important to understand that sourcing capacity is competitive and you should be prepared to travel for placement as it is not possible to place all students locally.
I currently work/my partner works away from home/I am a single parent/I have kids – how do I ensure I receive a local placement?
Placements are allocated equally and as many of our students are non-recent school leavers with children, we are unable to offer you a preferential placement due to work or family commitments. Should there be an extenuating circumstance in which you feel that you need a special placement, ie timing or location, you are able to apply via an Attendance Variation Application (AVA). To be approved you must meet the criteria for approval and provide factual and corroborative supporting documentation.
How do I submit an Attendance Variation Application (AVA)?
You can obtain the AVA from the SONIA homepage. The AVA must be completed in full and emailed to healthplacements@scu.edu.au along with supporting documentation. Your application will not be processed without supporting documentation. Please refer to the AVA for criteria for approval and the supporting documentation required.
Student Equity and Inclusion is a free and confidential service which provides a range of support services to students with a disability (or students who are carers of a person with a disability) or medical condition to assist them in engaging in their studies on the same basis as a student without a disability in accordance with the Disability Discrimination Act 1992 (Cth) (DDA) and the Disability Standards for Education 2005 (Cth). These support services can include:
referral to internal or external support services
access to specialised educational support staff
provision of specialised equipment
assessment and provision of reasonable adjustments
provision of inclusive technology and software
pre-admission counselling and advice on inherent requirements
implementation and monitoring of the University's Disability Action Plan and the Reasonable Adjustments for Students with Disabilities policy
Placement activities within a student's local area may not be available and extended travel to and from a student's area may be required. Students are responsible for any accommodation and travel costs associated with placement experience activities. Here are some useful links and information.
Students are responsible for any accommodation and travel costs associated with placement activities.
Some compliance requirements may incur a fee, e.g. National Police Certificate (NPC).
UniStays - Southern Cross University's off-campus accommodation.
Unless advised otherwise, you should phone your supervisor/clinical teacher/facilitator/SCU Health Clinic as soon as possible to notify them that you are absent. You must then submit an Attendance Variation Application (AVA) including supporting documentation to healthplacements@scu.edu.au.
How do I submit an Attendance Variation Application (AVA)?
Nursing students log into Sonia and Navigate to the forms tab. Select the form Attendance Variation Application. Complete the form, uploading your supporting documents and submit.
For all other disciplines students can obtain a Pdf AVA from their SONIA homepage. The AVA must be completed in full and emailed to healthplacements@scu.edu.au along with supporting documentation.
Your AVA will only be approved if it meets the criteria for approval and if you have provided appropriate supporting documentation.
What is the criteria for approval?
Unforeseen physical or mental ill health which prevents you from safely undertaking your assigned role as a student
on clinical placement or requires a variation to a scheduled clinical placement.
Unforeseen serious personal event that prevents you from attending clinical placement or requires a variation to a scheduled clinical placement and which is outside your control, e.g. illness of a dependent family member, death of a family member or close friend.
Other unforeseen events/issues that prevent you from attending clinical placement or require a variation to a scheduled
clinical placement, e.g. breastfeeding, natural disaster, attendance at an SCU examination required for your course,
religious observances, representation at state/national/international sporting or cultural events, voluntary or professional
emergency service (including undertaking training), service in the Defence Reserves (including undertaking training).
What documentation do I need to provide with my application?
a medical certificate from a registered health practitioner stating how your health impacts your ability to attend and perform assigned tasks as a student on clinical placement. The certificate should also state when you will be cleared to resume student clinical practice duties.
a medical certificate for a dependent.
a Statutory Declaration stating the seriousness of an event on your ability to complete placement.
a funeral notice or death certificate with a Statutory Declaration stating your relationship with the deceased.
a statement signed by an authorised minister/officer/supervisor of the appropriate organisation (on the organisation's letterhead).
Criteria that will not be approved:
Travel, holidays, weddings, birthdays
Work commitments
Childcare
Transport constraints
Conflict due to enrolment in an academic unit
Misreading dates, times or locations of clinical placement
Declining or non-attendance of an offered clinical placement (unless for
reasons covered by 'Criteria for Approval' above)
You can view the estimated hours that you will be required to complete for your course, although you may be required to complete additional hours to achieve your course competencies.
All of our Health degrees require students to achieve prescribed competencies in order to satisfy the requirements of their course and accreditation. Professional experience activities provide students with opportunities to achieve these competencies.
How many absences can I have?
The short answer is none. Because sourcing placements is very competitive, we are not able to build additional hours into our placements to cover unforeseen absences. It is likely that you will be required to make up all hours that you have missed from a placement. This will also depend on how you are progressing towards achieving your course competencies.
Sometimes it can be difficult to source short placements and because of this you may be required to make up more hours that you have missed. For Nursing students this can mean completing 40 hours of make up if you have missed 1 or 2 days.
Some facilities or agencies have additional compliance requirements. This may include a Working with Children Check for childcare, an NDIS Worker Screening Check for disability accommodation and services, a National Police Check within the last 6 months for aged care and the completion of mandatory online modules for NSW Health and Qld Health (iLearn). Student's must provide evidence they have met site compliance requirements at least 2 weeks before they commence the professional experience activity at that facility.
This will depend on what health course you are studying. The Course Structure tab on the course page of your degree will tell you which units of study contain placement. Please contact the Shared Services Hub directly in the first instance to discuss this if you are concerned, and to provide an individual study plan. You may then be directed to the Professional Experience Unit. Keep in mind that regardless of when your first placement is, we require all students to meet SCU mandatory compliance requirements in their first year.
Yes, contact the PEU or your SCU Lecturer Practitioner if you are having any difficulty during placement either by phone, email or face-to-face.
Fit-testing is completed to ensure that a specific make, model & size of tight-fitting respirator achieves an adequate seal against the face of the wearer.
Fit-testing is an essential tool to ensure any respiratory protective equipment that is used as a measure to control exposure to an airborne hazard is sealed and working adequately.
Is fit-testing Mandatory?
Yes, in Queensland and New South Wales hospitals and health services. However, some placements providers will fit test you on-site, while others have asked education providers to fit test students before they attend placement.
How much does it cost?
SCU is currently covering the cost of the fit-testing and supplying students with the fitted PPE when required.
What do I receive as proof of my test?
You will receive a fit-test certificate which will be uploaded to SONIA. At the bottom of the report is a fit-test card which may be laminated and carried around.
How often do I need to be fit tested?
Every 12 months or before a placement if the provider does not stock the masks you have been fitted for.
How can I prepare for fit testing?
Be clean-shaven (to ensure compliance with the standards, our fit-test operators will not conduct a fit-test on persons with facial hair). For more information watch this instruction video on Beard Cover Technique.
Advise if you have undergone substantial dental work.
Avoid smoking 30 minutes prior to testing.
if you are going to a Queensland Health site watch the Metro North donning and doffing video.
If you are going to a New South Wales Health site complete the mandatory module Donning and fit checking of P2 or N95 respirators in NSW healthcare settings once you have access to My Health Learning.
---