Welcome to the National Centre for Naturopathic Medicine
 The future of healthcare is here
Watch our leading educators and expert collaborators discuss the changing landscape of healthcare and learn about the important role of evidence-based education and research.
What matters to us is that we change the conversation on health. Rather than having people ask why naturopaths should be involved in the health sector we have people asking why it's taken so long. One of the wonderful things about being a practicing naturopath is seeing the tremendous power that naturopathy can have in patients' lives.
At the Centre we're teaching Australia's naturopaths to be the future leaders of Australia's healthcare professions. We're teaching conventional practitioners about the benefits of integrating traditional and complementary approaches to really provide the best of both worlds. We want to open up opportunities for allied health practitioners and community health organisations who probably haven't thought about naturopathy as an option to expand their clinical skills and offer better care for their patients. We're really committed to helping the patient be an active part of their treatment journey.
At the National Centre we have leading researchers, key opinion leaders, key global leaders in evidence-based medicine, as well as key leaders in traditional practices. Education, advocacy, and research are all interlinked - we don't see these as separate. Research needs to inform training and practice, practice needs to inform research. Students at the Centre are actively involved in research they're actively involved in patient care, they're getting experience not just in theoretical training but in practical real-world skills as well. When most people think of naturopathy they think of naturopaths in a one-on-one clinical setting, we're going to go beyond that and we're actually going to take naturopaths into the community. We're working with hospitals local health districts community organizations to actually help naturopaths do the most they can for their community. The centre offers a whole suite of undergraduate and postgraduate degrees, these include basic clinical training, specialty clinical training but we also have a number of courses on expanding the health impacts of areas such as food production, lifestyle medicine and a whole range of other disciplines.
One of the unique parts of the centre is we're not just an education institute delivering training courses, We're actively involved in practice, we're actively involved in research, we're actively involved in advocacy. All these elements combined to give students the optimal experience of real-world settings for naturopathic practice.
We want to teach students not to be scared of complexity but to embrace it. We want to teach students to be detectives in the health setting. We want to teach students to understand the underlying causes, understand the patients, learn about the patients and actually understand how different systems work together. This is how naturopathy works in practice and this is how we can help make people better.
Professor Jon Wardle, Foundation Director of the National Centre for Naturopathic Medicine
At the National Centre for Naturopathic Medicine, we're changing the conversation on health, says Professor Jon Wardle. We're opening doors for allied healthcare professionals to expand their clinical skills, and teaching conventional healthcare practitioners the benefits of integrating complementary approaches to provide the best of both worlds.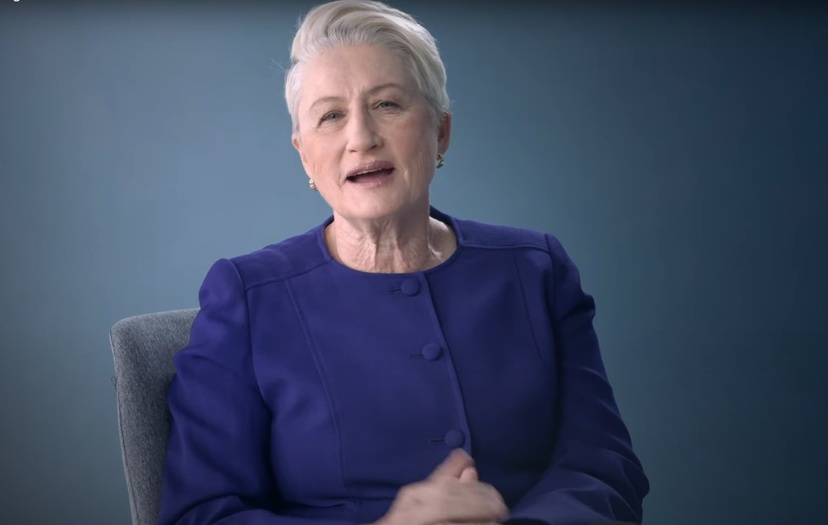 Integrative medicine is about combining conventional western style medicine with traditional and complementary therapies, and this is about patients having choice about the way that they approach their health care, and of course this is in conjunction with the best available evidence and expert practitioners to guide them.
I don't know that there was a moment that I started practicing integrative medicine, I think that there was an evolution in the way I approached healthcare and advice to patients. I mean obviously early in your career you have your conventional medical training, but I always had a mindset that nutrition and diet and mind-body practices were extremely important.
This is about combining the best of all health care practices for the benefit of patients. The World Health Organization has a particular focus on integrative medicine now and it is challenging governments around the world to report back about what they're doing about setting up a framework for integrative medicine. I think that we are really well placed in Australia to incorporate a range of different traditional medical practices into our medical culture here, for example Ayurvedic tradition, Traditional Chinese Medicine, Western Herbal Medicine - these can all converge and work together.
It's not such a stretch to look at non-pharmaceutical ways of adding into what you can do for a patient. Whether that be acupuncture, naturopathy, herbal medicine, massage, mind-body therapies. Being able to offer these treatments to patients and combine that with their conventional western therapies is something that is going to see better results.
For doctors to work in a team with naturopaths we're going to be looking at the training and experience of that practitioner, and so we'll be looking at whether they have done a particular degree course, what their experience is and that then gives the doctor confidence to be able to refer and to work in with a naturopathic treatment. Better dialogue that we have and the greater communication that we have between practitioners then the better it is for patients because then patients will have the confidence that there's the research background, doctors will feel more comfortable working with naturopaths and that there can be a more active and productive dialogue between different types of practitioners and that's in the best interest of high-quality integrative medicine practice.
Professor Kerryn Phelps AM, Past President Australian Medical Association
Integrative medicine is about combining the best of all healthcare practices for the benefit of patients says Professor Kerryn Phelps. It is also about giving patients choice in the way that they approach their healthcare.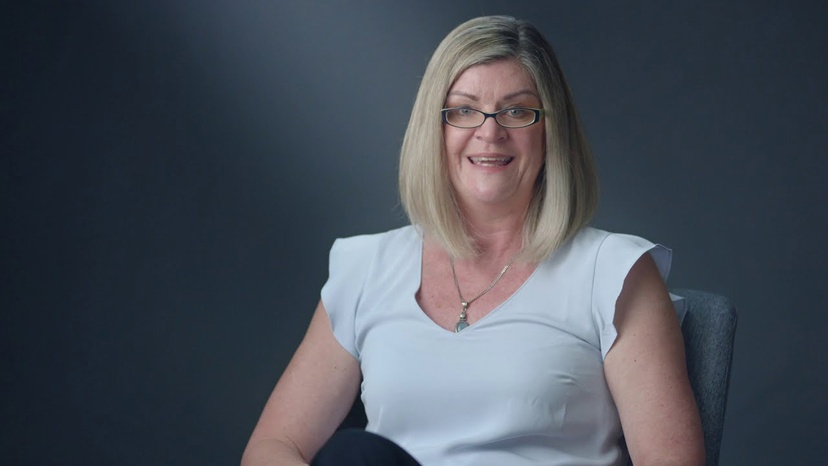 What matters at the National Centre is tight, robust, rigorous research. The National Centre is quite unique you know because in most of the different research areas you either have straight research and you have education as separate entities. At our Centre, it's actually grouped together - our research actually helps with the education and the education informs the research. Everybody actually works really tightly together - it's intertwined. And I've never seen anything like it before.
Obviously the big one at the moment is cannabis - it's a huge breakthrough in oncology and it is a herb, that's now being used as a drug.
A trial that we ran we did medicinal cannabis for glioblastoma, which is a really aggressive brain tumour and we looked at medicinal cannabis in conjunction with traditional treatment and we found that 45 of the patients actually had stable disease or reduction. Looking at trying to mitigate different side effects of chemotherapy, and this one was for chemotherapy induced peripheral neuropathy, which is basically numbness tingling and pain in their hands and feet which they get from a number of chemotherapy agents, and we found that b12 actually decreased the severity and onset of this side effect which is a big game changer for a lot of people because a lot of people survive the treatment, but then they live with the side effects.
We've actually found that there's a number of different herbs and nutrients that can be used very safely in conjunction with different oncology chemotherapy agents and help mitigate a lot of the side effects and actually increase in the quality of life for the people going through treatment and that's massive.
The National Centre for Naturopathic Medicine is unique and it's honestly the most inclusive, the most supportive Centre. It's all about the patients. Our studies can actually help people and that is what makes the big difference for me is actually to see the difference that we can see in people.
Dr Janet Schloss, Clinical Trials Fellow, National Centre for Naturopathic Medicine
At the National Centre for Naturopathic Medicine, research informs training and practice, and practice informs education and research. Dr Janet Schloss, Clinical Trials Fellow, discusses how pioneering research programs in complementary therapies can lead to real-world outcomes and raise quality of life for patients.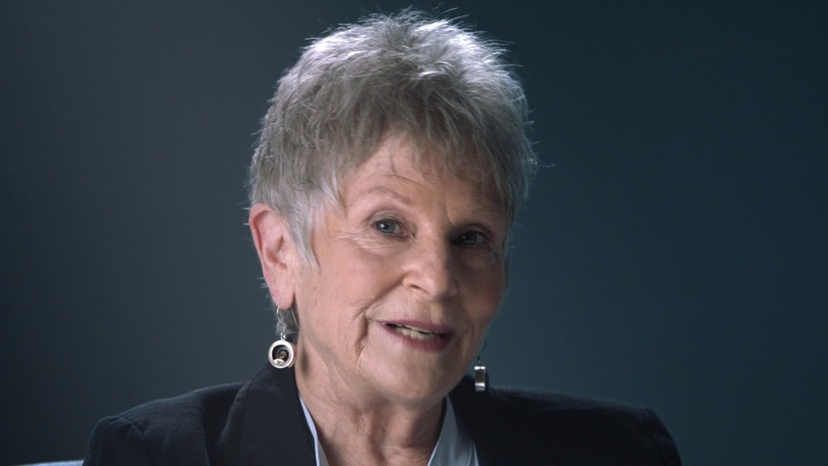 Naturopathy is really about having a deep understanding of how the body works and harnessing the body's healing potential. We provide holistic programs for people who've experienced some level of trauma either through their occupation, as in post-traumatic stress disorder, or it may be that they're living with cancer, or chronic pain, or depression, anxiety, loss, grief. So we address things like nutrition, and sleep, and exercise, and attitude, and how we manage stress, and how we can communicate more skilfully, and how we can switch off our mind at night so that we can find deep and restful sleep. So for me a naturopathic base is really the basis of everything that we do.
We have to stop treating diseases and start treating people. This is such an exciting time, last century we thought we were helpless victims of our genes, this century we know from epigenetics - what is above genetics - what's causing our genes to express the press or modify their expression is the environment around the cell and that's influenced by our nutrition, the quality of our sleep and exercise, the chemistry of our own emotions, the chemicals that are in the environment - some of which we have control over and some of which we don't.
We can find now through the research that's being done a really solid foundation for this continuous learning and application of naturopathic principles to the current diseases which are mostly lifestyle related. So it's a wonderful career for young people if you want to be deeply engaged with your patients or your clients so that you address not just their physical issues, but you address the entire person physically, mentally, emotionally and spiritually. It's not limited to just nutrition, or just massage, or just herbs or supplements, it's a deep understanding of the human condition. The National Centre for Naturopathic Medicine is a place that draws people who are at the forefront of their field to really be able to work together, to collaborate together, to present and to provide education for naturopathic students that is of the highest calibre.
Petrea King, Naturopath, Author and Founder and CEO of 'Quest for Life Foundation'
Naturopathic medicine is about having a deep understanding of the human condition. It is addressing nutrition, sleep, exercise, managing stress and harnessing the body's healing abilities. Petrea King speaks on why naturopathic medicine is about treating the whole person, not just a disease.
Advance your career with our new postgraduate courses
Courses at the National Centre for Naturopathic Medicine are developed and taught by leading experts in their fields with an innovative and interactive approach to teaching.
Intensive study modes create an immersive learning experience and allow you to accelerate your degree. With flexible study options and online courses, there's no better time to gain new skills and further your career.
Flexible learning
More than 20 years of delivering online and blended learning.
5-star student support
We are one of Australia's leaders in student support, at a time when this matters most..*
* Good Universities Guide 2021
Quality leading educators
Our courses have been developed by industry leading experts with a game-changing framework at the core of each unit design.
Explore your study options
Innovative research that creates change
At the National Centre for Naturopathic Medicine, we have a commitment to research excellence. With world leading expertise in a diverse range of health disciplines, our pioneering programs take research beyond the lab and into the community. It is our mission to address current health challenges through high-quality, rigorous research for a better and healthier future for all.
About the National Centre for Naturopathic Medicine
The National Centre for Naturopathic Medicine at Southern Cross University is an internationally recognised centre of excellence and innovation in naturopathic medicine and health education, research and practice. NCNM creates, promotes and advocates a strong culture of incorporating evidence-based science into naturopathic education and clinical practice.
NCNM is leading the way in advancing naturopathic medicine in Australia and internationally through addressing current and emerging health challenges. As evidence-based complementary and traditional therapies play an increasingly critical role in healthcare, NCNM will be at the forefront of solutions.
---