View all news
Coffs Harbour scholars celebrate female achievement in health and science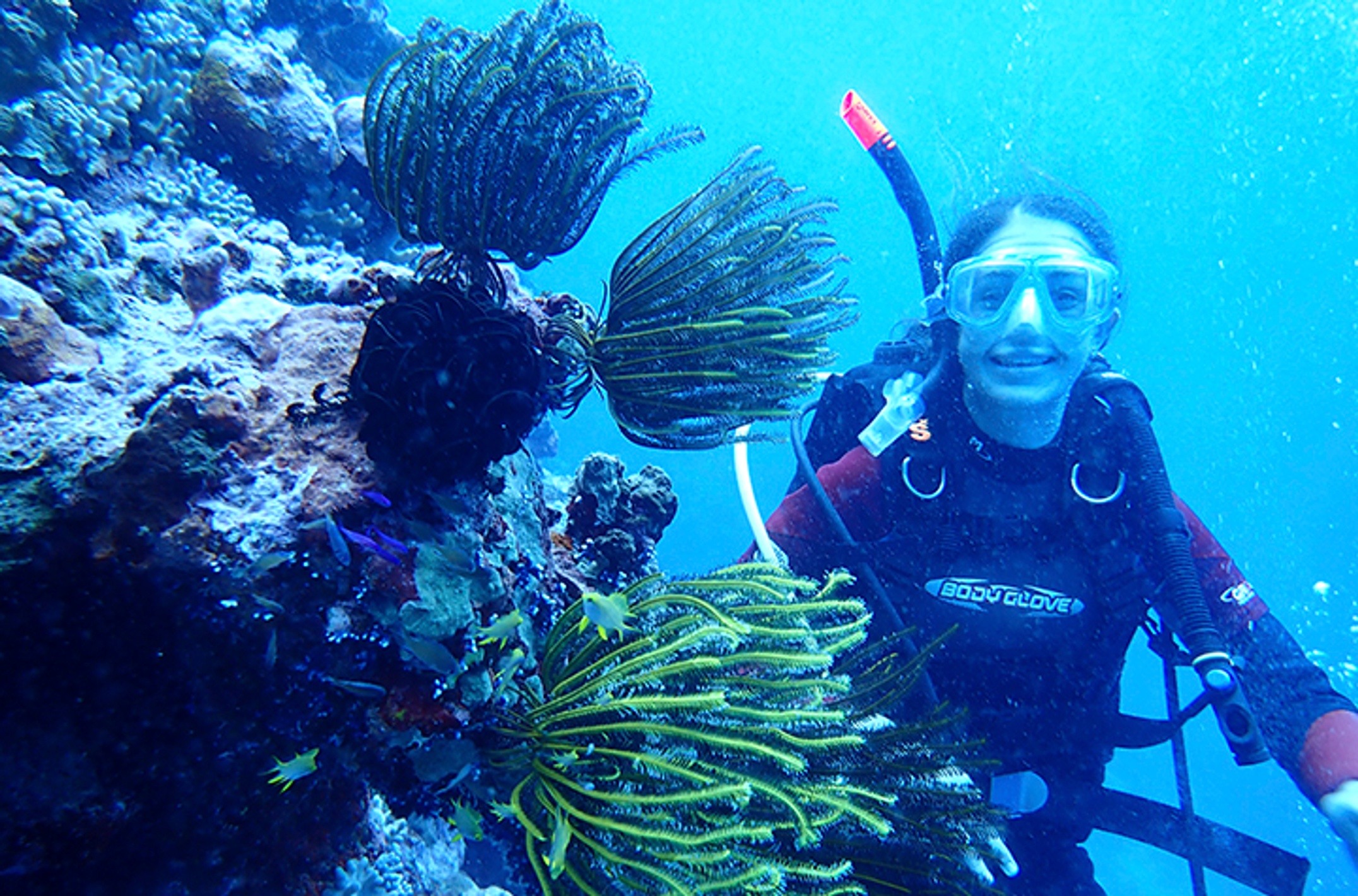 A passion to inspire more women into the field of science and a calling to close the gap in Indigenous women's health are two stories behind two Southern Cross University's scholarship recipients awarded at an International Women's Day celebration in Coffs Harbour.
Master of Marine Science Management student Lauren Hasson was awarded the Postgraduate Southern Cross University Coffs Coast International Women's Day Scholarship at the prestigious event on Friday, while Georgina Swift who is in her final year of the Bachelor of Midwifery at Southern Cross University took out the Undergraduate category. Both women were awarded for their high academic success and personal achievement, to celebrate International Women's Day (March 8).
At 24 years old Lauren Hasson has embarked on Southern Cross University's Master of Marine Science Management at the National Marine Science Centre in Coffs Harbour after completing the Bachelor of Business in Tourism and Hospitality Management where her focus was on sustainable tourism to benefit wildlife.
She plans to use her postgraduate studies to guide and support other young upcoming female students move through the barriers to a successful career in science and contribute to the knowledge and management of the marine environment.
"I was fortunate enough to have grown up near the beach so a fascination at a young age definitely grew into knowledge that we need to protect the environment for now and into the future and I want to empower other women to do the same," Lauren said.
As part of her degree Lauren has embarked on a New Colombo Plan internship overseas and other international volunteering experiences, including at a Tongan NGO working with both marine and land animals, at the University of South Pacific helping with back reef mangrove habitats and working with Thresher Sharks in the Philippines to research diving practices and other best practice for sustaining populations.
Closer to home she's volunteered at Mon Repos at the Southern Great Barrier Reef assisting with assisting in sea turtle conservation, is a local WIRES member providing emergency care to native wildlife, and assists PhD researchers on coral recruitment projects at the Solitary Islands
Lauren says the scholarship will greatly assist in the cost of additional equipment needed for her thesis research on shark population assessment, particularly Pelagic Sharks which are elusive and hard to find.
"A lot of sharks are under studied and these particular sharks are a top predator so if we are able to get a stronger grasp on their biology and ecology it would be very beneficial for management of this species, and I'll be using that to look into different species around the Coffs Coast," says the Coramba local who has previously worked in the legal field to offset study costs and now works alongside her partner in sheet metal fabrication.
"This scholarship helps reduce the stress of trying to juggle work and research and the science we do to help benefit society.
"Women are so underrepresented in science and when I first wanted to study in the field it was so overwhelming but thankfully I've met some fantastic women working on incredible projects.
"The female researchers at the National Marine Science Centre are fantastic role models. Their areas of research are so diverse and it's great the community can see fantastic research happening by local females at a top world-class level. And I'm always inspired by the students I've worked with at Southern Cross University and who I've met on my travels - so many talented and passionate women who are doing all types of science work that is extremely exciting to hear about and be a part of.
"I want women to know they can find what they're interested in and passionate about and pursue it even if though they may be afraid of being knocked down in a competitive field, I just encourage you to find your niche and work towards your goals.
"International Women's Day is a day for women in science to celebrate coming together to collaborate and learn from each other and support each other in these roles."
The scholarships were presented at an IWD breakfast event, held at C.ex Coffs, was hosted by three women's groups: the Zonta Club of Coffs Harbour Inc., BPW Coffs Harbour (Business and Professional Women) and the Coffs Coast Business Women's Network (BWN) ahead of International Women's Day.
---