View all news
Award nomination is music to the ears of Leigh Carriage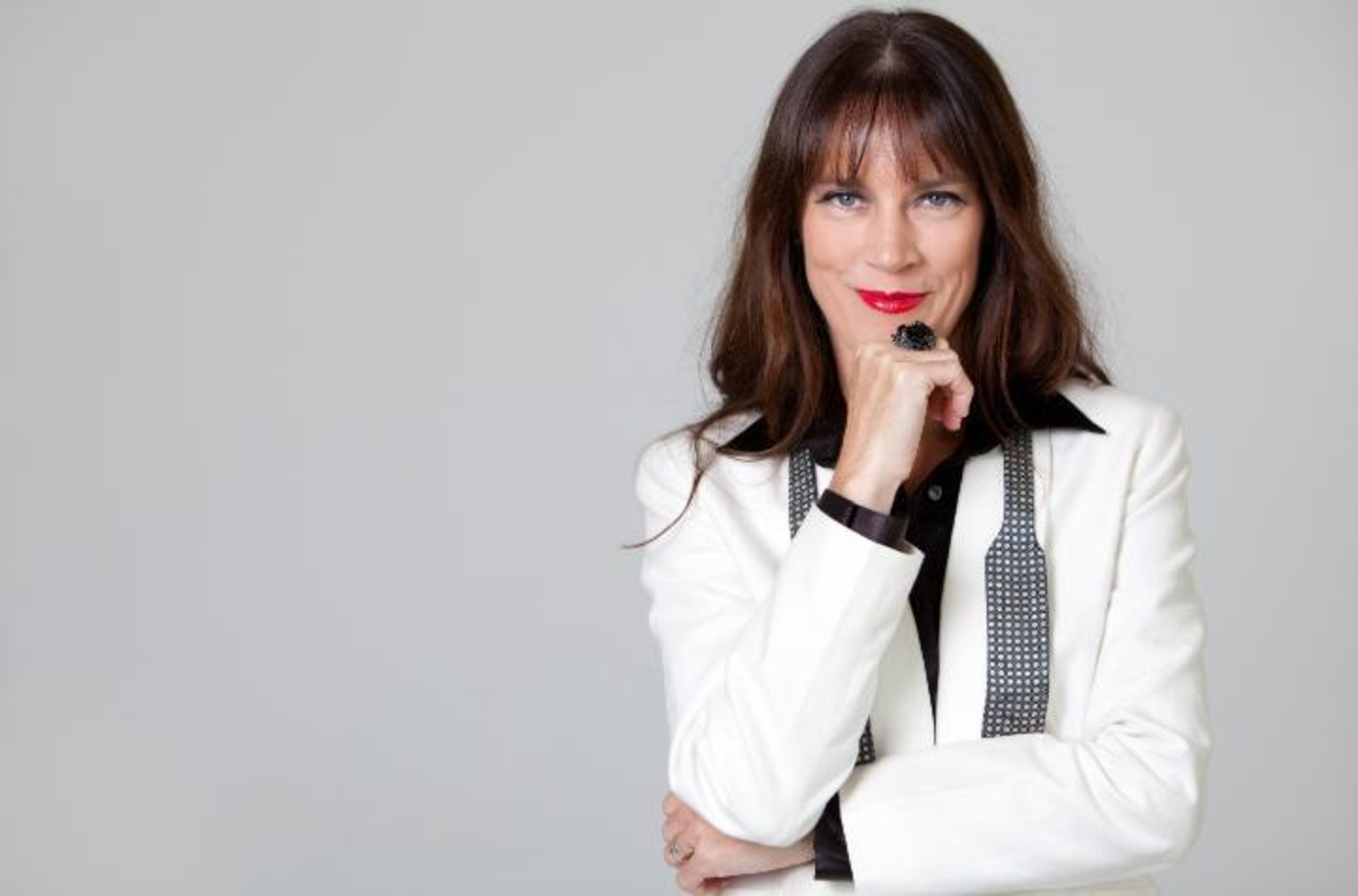 Southern Cross University's Leigh Carriage joins Kate Ceberano, Dami Im, Katie Noonan and Deborah Cheetham AO as stellar finalists for the annual Australian Women in Music Awards.
A practising singer-songwriter in her own right as well as senior music lecturer at Southern Cross University, Dr Leigh Carriage has been nominated in the Humanitarian category.
The Humanitarian Award recognises an individual who has made a significant and lasting contribution to the field of music education or assisting female artists working in remote and regional communities.
Dr Carriage has achieved that and more in 20-plus years as a music educator; a journey she says was fuelled by a desire to share the joy, community, solace and inspiration she discovered in music while growing up.
"I hail from a small country town on the Far South Coast of NSW, one of seven children. Like many, I found the secondary school environment challenging on a range of levels; music and art were the exceptions. Music has been the constant companion, that opened a world of creative options, pathways and connected me to a sustaining community of like-minded creatives.
"Along the way I was grateful to be guided by many great women musicians who were steadfastly supportive, but also fierce about standards and discipline.
"For over two decades, I have strived to maintain a focus on the inclusion, access and rights of women in the music industry. Over this time, I created resources, mentoring networks, and additional avenues of access and opportunities for regional students previously unavailable.
"I worked to expand possibilities and encouraged female students in performance, composition and education careers, whilst maintaining aspects of my own professional performing career. With the hope that my journey has also had a lasting positive impact on each of them, just as my teachers afforded me."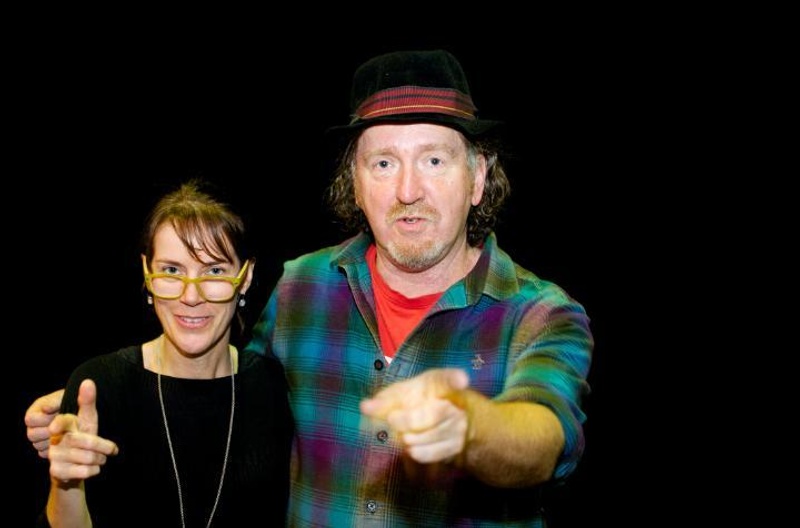 Leigh Carriage with Jim Moginie of Midnight Oil.
Dr Carriage developed and managed the Women in Contemporary Music Program (1998 to 2019) at Southern Cross. The program offered the University's music students access to national and international female visiting artists who in turn provided mentorship and support through live performances, workshops, private lessons, and open forums. Artists generously lending their time include Lindy Morrison, Lisa Gerrard, New York guitarist Sheryl Bailey, international film composer Nerida Tyson Chew, Kerrianne Cox, Judy Bailey, Sandy Evans, Inga Liljeström, composer Charlie Chan, Felicity Urquhart, Kristin Berardi, Ange West, Lisa Parrot, Elana Stone, Cleis Pearce and Diana Anaid.
The Women in Contemporary Music program has received universal praise here and abroad.
Professor Philip Hayward, one of Australia's leading music researchers, said: "The initiative was the first significant gender equity program in Australian popular music education and is a model for other programs. Its success and continuity is almost entirely down to Carriage's tireless engagement and promotion."
Lucy Green, Emerita Professor of Music Education at the University College London Institute of Education, reflected: "The Women in Contemporary Music program is an inspiring example of how to put into action the ideas and principles behind encouraging women to become creative artists. The program is a great way of raising the confidence and motivation of women in music, and must have a lasting impact on all those who come into contact with it."
Dr Carriage's AWMA nomination also recognises her efforts as the driving force behind the APRA AMCOS Songwriting Workshops which have been exclusively offered at Southern Cross University since 2006.
The workshops, held at the University's Lismore campus, have seen some of Australia's top musicians, composers and singer-songwriters share their skills and insights with Southern Cross students in an enthralling 90-minute part-conversation, part-performance; all deftly conducted by Dr Carriage in the role of host. Over the past 15 years artists like Bernard Fanning, Mia Dyson, The Stiff Gins, Hiatus Kaiyote, Troy Cassar-Daly, Katie Noonan, Lior, Neil Murray, Shellie Morris, Jim Moginie and Rob Hirst (both Midnight Oil), Harry James Angus (The Cat Empire), Rai Thistlethwayte (Thirsty Merc), Sara Storer and Vince Jones, have dropped by the Lismore campus to grace the stage.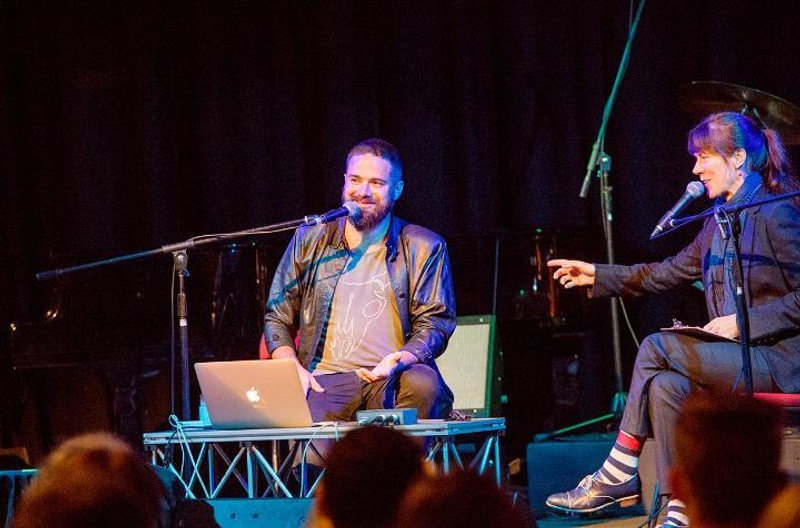 Leigh Carriage hosts Harry Angus at an APRA AMCOS Songwriting Workshop at the University's Lismore campus.

Australian Women in Music Awards
The Australian Women in Music Awards (AWMAs) will be held in Brisbane on 17 and 18 May 2022, a date later than planned due to COVID disruptions. May 17 is the conference and showcase program followed by the award ceremony and party on May 18.
A total of 17 AWMAs will be presented in categories feting excellence in classical music, music journalism and image making, producers, engineers, film makers, photographers, songwriters, industry leaders, artist managers and more.
Vying for the Humanitarian Award alongside Leigh Carriage are Nancy Bates and Gemma Farrell.
The brainchild of industry veteran Vicki Gordon, the AWMAs debuted in October 2018 as a platform to share ideas and celebrate the nation's leading female creatives and professionals.
Since then, AWMA has delivered programs which have driven systemic change to make visible female First Nations and multicultural artists, women working in remote and regional communities, female producers, engineers and technicians, emerging artists, elders, leaders and music practitioners across all genres of music.
Learn more at womeninmusicawards.com.au
Media contact: Sharlene King, media office at Southern Cross University, 0429 661 349 or scumedia@scu.edu.au
---