View all news
Frances Belle Parker commissioned for Sydney coast walk public art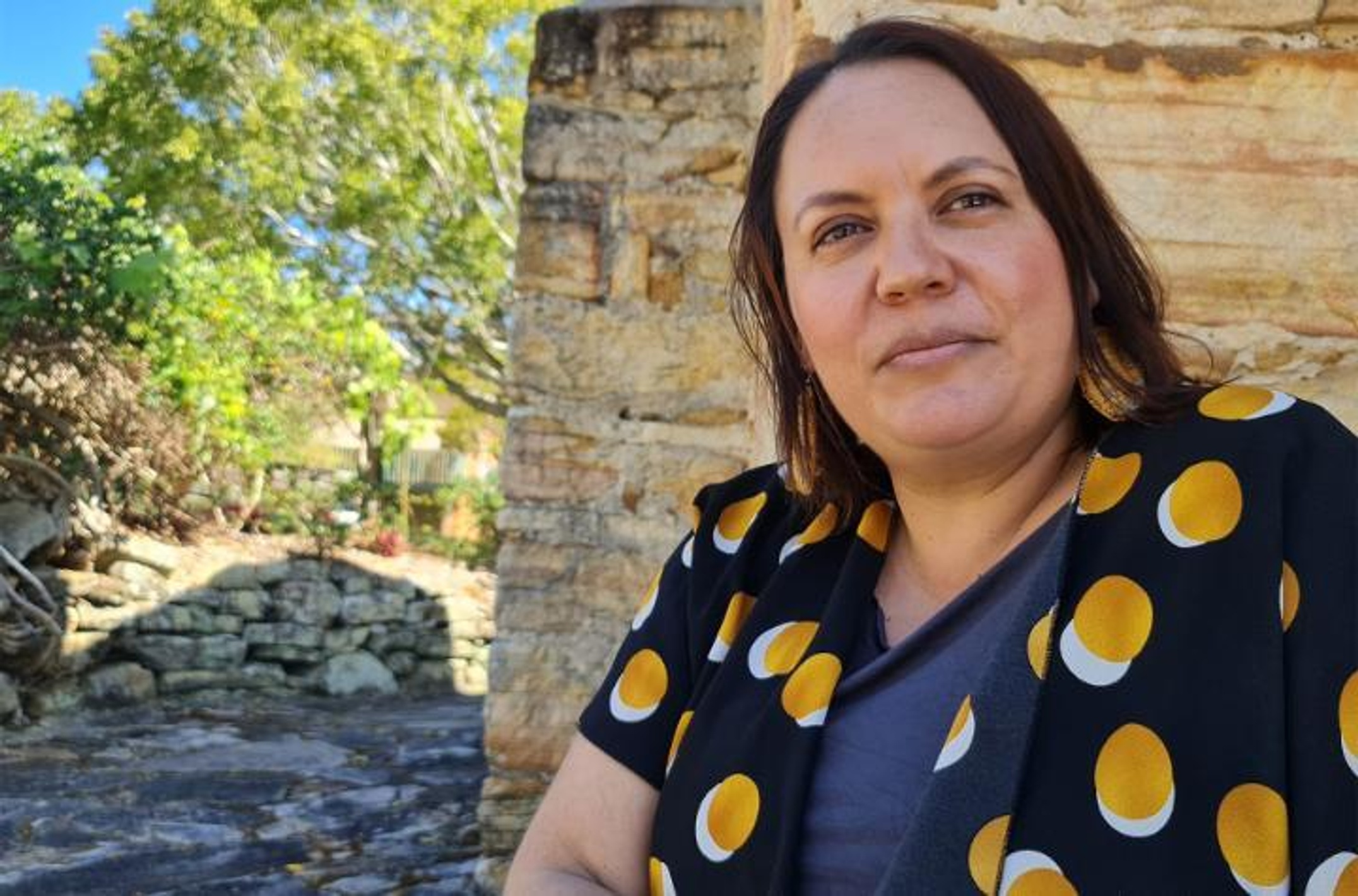 Blake Prize winner, proud Yaegl woman and Southern Cross University alumna Frances Belle Parker has been selected for a major Aboriginal art and storytelling project along the spectacular Northern Beaches coastline walk.
Spanning 36km of coastline between Manly and Palm Beach, the Northern Beaches Coast Walk is a continuous path that passes beachfronts, spectacular headlands, residential communities and coastal villages.
The Aboriginal Art & Storytelling Project is the first major commission for the Coast Walk Public Art Program.
"This is an amazing opportunity to be able to create public artwork that tells a deeper part of the coastline's story," Frances said.
"Through engagement with the Northern Beaches' Aboriginal community, I hope we can tell stories that are relevant as well as convey the underlying messages of the country and the people who walked this land before us.
"I plan to explore the themes of middens and the whale songlines through the artwork.
"I'll also be using some elements of my cousin's work, the late Jessica Birk, who lived on the Northern Beaches and loved everything about it. In a sense the work becomes a tribute to the amazing artist she was."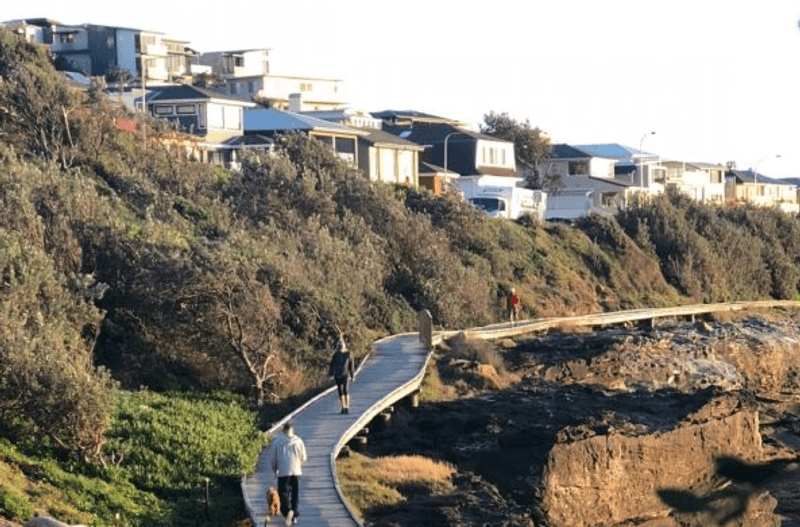 A section of the Coast Walk (credit Northern Beaches Council).
Frances has been a practising artist for the past 20 years, coming to prominence after winning the Blake Prize in 2000 at just 18, making the then-teenager the youngest ever winner and the first Indigenous recipient in the prize's history.
Her art practice spans painting, sculpture and installation and she has exhibited in locations as diverse as Beijing, Andorra and at Sculpture by the Sea in Sydney's eastern suburbs.
For the Aboriginal Art & Storytelling Project, the Northern Beaches Council invited Aboriginal artists to submit proposals for a series of contemporary public artworks and visual storytelling systems to highlight the significance of Aboriginal culture and place along the Coast Walk.
Mayor Michael Regan said the Council was thrilled to have Frances Belle Parker create work for the project.
"It is a significant project that celebrates Aboriginal culture and connects people to the landscape, to each other and to the past, present and future," Mr Regan said.
"We are excited to see how Frances' artwork will develop and respond to Aboriginal culture, the local community and natural surrounds of our extensive coastline.
"Her project will enrich Aboriginal and non-Aboriginal people's experience of the region, without compromising environmentally fragile and culturally sensitive sites."
Frances grew up in Maclean in the Northern Rivers region of NSW and is deeply inspired by her Mother's land (Yaegl land) and the Island in the Clarence River that her Mother grew up on, Ulgundahi Island.
"I am inspired by the Yaegl landscape and those stories which were shared with me and passed down from our old people, it is my responsibility to document these stories and to map our landscape, in doing so I am making a valuable resource for my children and all of the younger Yaegl mob," said Frances.
Since winning the prestigious Blake Prize, for art that explores spirituality, she has exhibited nationally and internationally.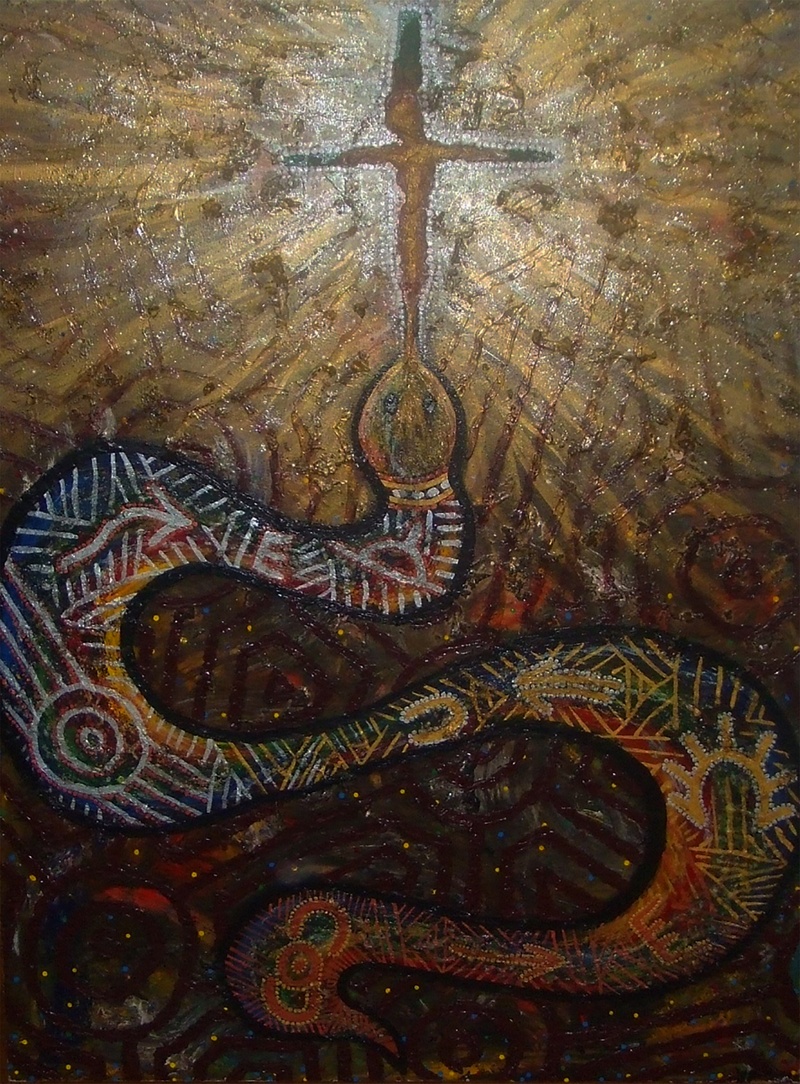 The Journey by Frances Belle Parker was awarded the 2000 Blake Prize (credit Frances Belle Parker).
From 2005 to 2011 Frances was a finalist in the NSW Indigenous Parliament Art Award. She was also a finalist in the prestigious 2006 Telstra National Aboriginal and Torres Strait Islander Art Award.
Most recently Frances designed and screened her digital work Angwirri on the sails of the Sydney Opera House on 26 January 2021.
Frances completed a Bachelor of Fine Arts through UNSW in Sydney. She later relocated back to Maclean to study at Southern Cross University where she completed a Bachelor of Visual Arts (Honours) and a Master of Indigenous Studies (Wellbeing).
"Completing my Visual Arts Honours and Indigenous Studies degrees through Southern Cross University have helped inform my art practice in many ways, such as my story telling combined with mapping the landscapes which I paint."
She has also been an arts administrator, working as the Indigenous Arts Development Officer at Arts Northern Rivers from 2008 to 2010.
Northern Beaches Coast Walk and Public Art Program
Frances is working with Urban Art Projects Australia and with independent curator Tess Allas to realise the Aboriginal Art & Storytelling Project.
The Coast Walk artwork is currently in the design development stage. Frances will engage with local Aboriginal stakeholders and communities over summer and aims to finish the artwork in mid-2022.
Media contact: Sharlene King, media office at Southern Cross University, 0429 661 349 or scumedia@scu.edu.au
---