View all news
Getting the inside story from some 'note-worthy' contemporary music students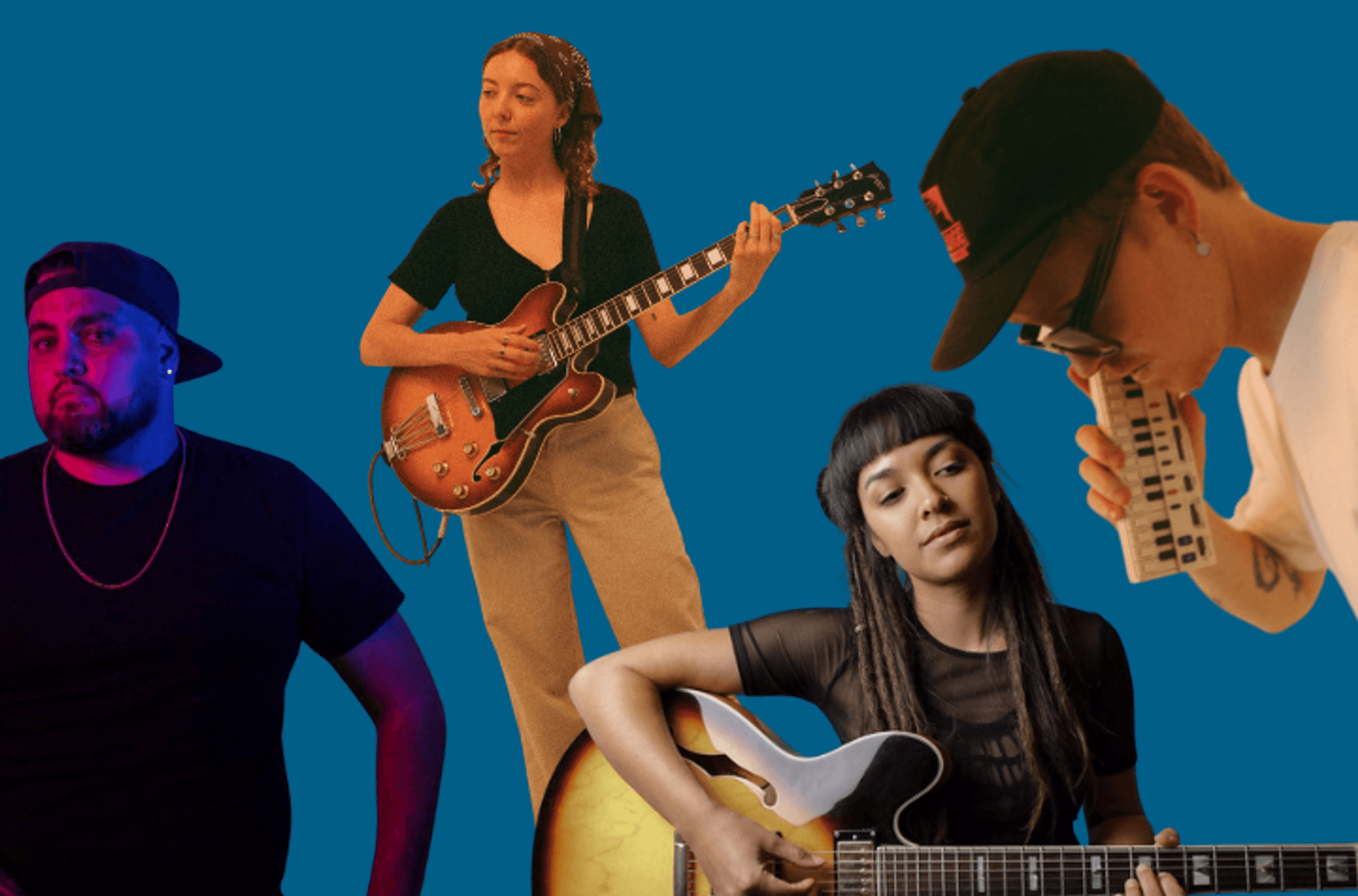 In the latest episode of the SCU Buzz podcast, Yasmin speaks to four contemporary music students and alumni who have achieved some fantastic goals in the music industry, whether it be playing with Amy Shark, teaching music in Nepal, getting airplay on triple J Unearthed, or even composing an entire film.
Amy Roberts, Alisha Todd, Matt Gray (Mattymadeit), and Omar Hanlon have made a name for themselves in the Gold Coast and the Northern Rivers, embracing the thriving locations for creative development and they all speak about the numerous opportunities they have had in the industry and from studying contemporary music.
"Through my musical theory teacher, Sam, I'm actually playing my first festival at the next Bluesfest! He was already playing and they needed another singer so he recommended me. The teachers really help in getting gigs which is so nice," said second-year student Amy Roberts.
Southern Cross University recently announced a partnership with contemporary cultural precinct HOTA, Home of the Arts, located in the heart of the Gold Coast.
Matt Gray is the first music student to reap the partnership benefits, taking to the stage this Saturday night at HOTA's Neon Remix event, a pop-fuelled 80s-flavoured outdoor party as part of HOTA's annual WONDER program.
On this week's SCU Buzz episode, Matt spoke about discovering Gold Coast's sound, working on a film soundtrack, and why it pays to be nice to everyone you meet.
Q: You're a producer who is savvy with numerous instruments and electronically as well. Is it essential to have a skillset in both these days?
Matt: It's not a must, but I think it certainly makes you more valuable. I find that a lot of what I'm doing as a producer is basically playing the whole rhythm section for a vocalist, but in a lot of cases I find myself doing everything digitally.
Q: What sort of projects have you been working on recently?
Matt: Well I just finished scoring a full soundtrack for a film! It's called 'Western Culture' with a production company in the Gold Coast, and it was almost 30 songs which was about a year's worth of work.
Q: Wow, how did that even come about?!
Matt: I actually worked with the Director's partner five years ago at a Gold Coast theme park and we spoke about working together but nothing eventuated from it. Then I got a call out of the blue last year asking if I'd be interested! I'm definitely a believer that certain opportunities are meant for you, so you've got to be prepared to say yes when they come around. It's a bit of a testament to be as cool as you can with people because you don't know what they might have to offer you.
Q: What can we expect next from Mattymadeit?
Matt: I'm about to work with a bunch of new local Gold Coast artists. I'm really trying to help bolster a sound and a community around the Gold Coast/Brisbane area for up-and-coming fusion music. I want to bring the jazz players and put them in the same room as the rappers to try find common ground. We all live in the same place so there's bound to be something cohesive.
Tune in to the latest podcast episode to hear all about their experiences on SoundCloud, Apple, or Spotify.
Media contact: Southern Cross University Media and content team, content@scu.edu.au
---