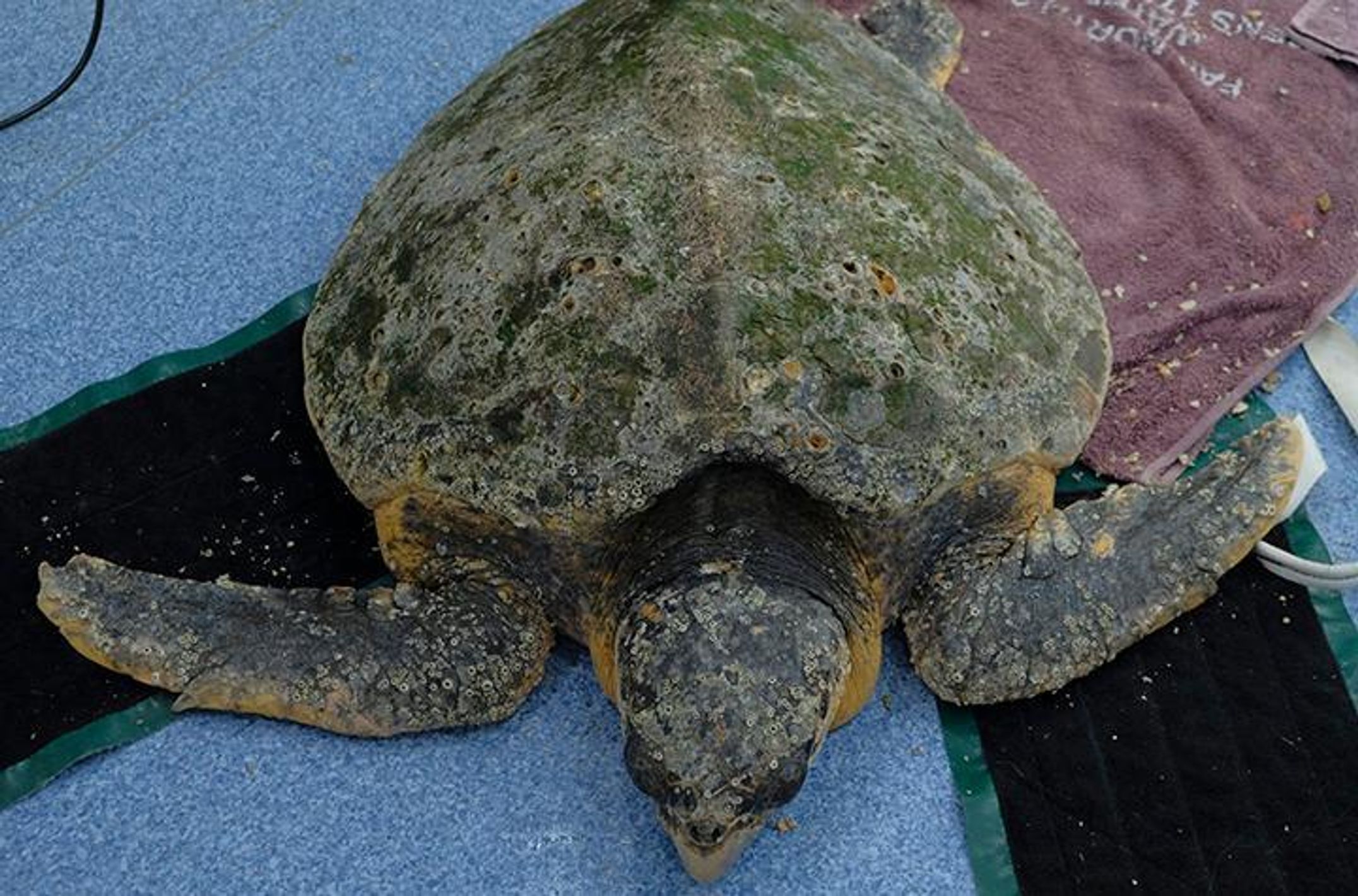 Southern Cross University expertise and resources will bolster rescue and research for marine animals off the Mid North Coast in a new partnership.
A group of Australia's most experienced marine veterinarians and rescuers have formed a new marine conservation agency dedicated to improving outcomes for sick, injured and orphaned marine wildlife.
The not-for-profit Ocean Warriors Australia (OWA) will work with NSW National Parks & Wildlife Service (NPWS), Indigenous communities and licensed rescue organisations to support the response to marine stranding events, entanglements, and the critical care of sick, injured and orphaned whales, dolphins, turtles and other marine wildlife.
Located in Coffs Harbour, OWA will base its operations at Southern Cross University's National Marine Science Centre.
Headed by marine veterinarian and Southern Cross University alumnus Dr Duane March, OWA will have a strong research focus. The organisation is currently working on research into factors influencing whale strandings and the impacts of pollution on sea turtles.
"Often when we have marine animal stranding events involving dolphins, whales or sea turtles, we never actually find out the reason why these animals are stranded," said Dr March.
"It's our intention that our research will help fill some of those knowledge gaps."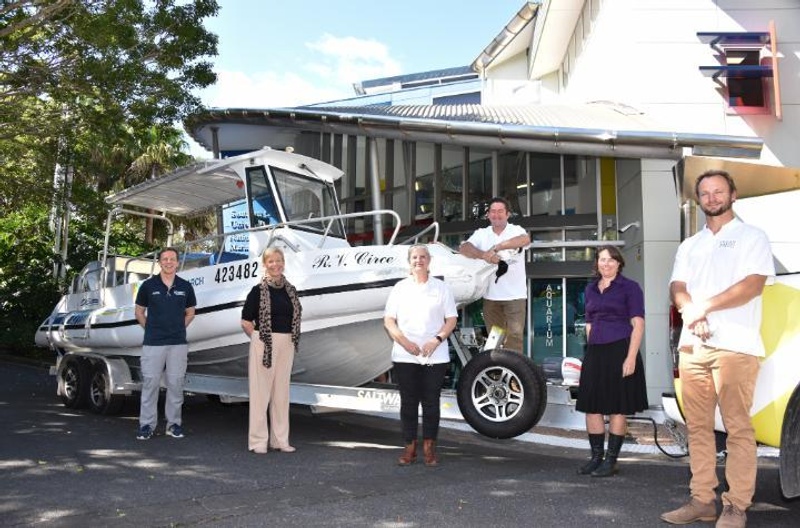 At the launch of Ocean Warriors Australia: (l to r) Stephan Soule of Solitary Islands Aquarium at the NMSC; Coffs Harbour City Council Mayor Denise Knight; Naomi Henry, Stephen Van Mil of Byron Bay Wildlife Hospital; Professor Kirsten Benkenorff, Director of the NMSC; and Dr Duane March, CEO of Ocean Warriors Australia.
The partnership with Southern Cross University provides OWA with an operating base, resources and research capacity. Importantly, the two organisations will partner together on important community education and outreach activities.
"Southern Cross University is thrilled to be partnering with OWA to bolster rescue and research for marine animals in waters off the Mid North Coast," said Mr Ben Roche, Vice President (Engagement).
"Our National Marine Science Centre is one of Australia's leading research and teaching facilities, distinctively positioned at the junction of temperate and subtropical ocean currents. Our Researchers have substantial expertise in scientific research in marine ecosystems, as well as the operation of an array of marine vessels and drones. Applying these strengths in the name of marine conservation is a logical next step.
"We are particularly encouraged that Dr Duane March is leading this initiative. Duane has recently completed his PhD research with Southern Cross which investigated improved health assessment techniques in green turtles (Chelonia mydas), and is very well placed to lead this collaborative effort".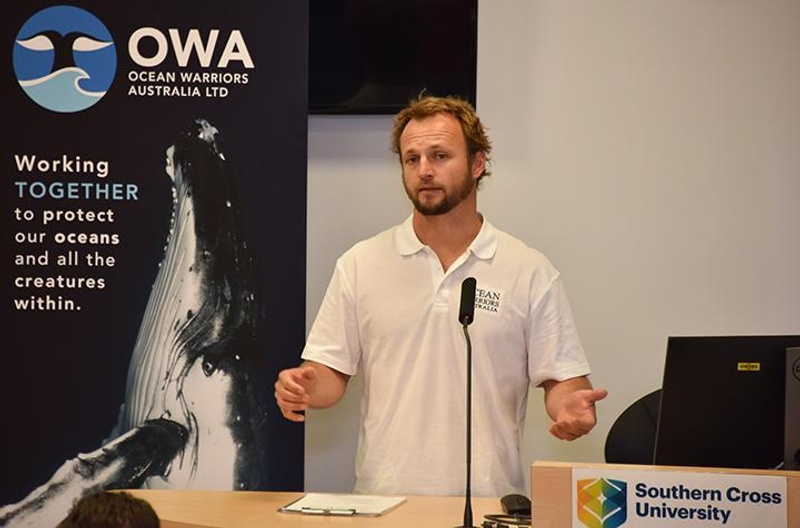 Dr Duane March is the CEO of Ocean Warriors Australia and a Southern Cross University PhD graduate.

OWA will prioritise building capacity within Indigenous communities to care for marine wildlife on Sea Country.
"The Sea Country Custodian program will play a leading role in OWA's strategy by building the capacity of Indigenous rangers to improve management of Sea Country," said Bularri Muurlay Nyanggan Aboriginal Corporation Programs Director and Gumbaynggirr man, Nathan Brennan.
"This is both from a cultural perspective where animals of totemic significance are treated with the respect they deserve, but also from a scientific perspective to make sure that the food that is being eaten, oysters, pippis etc, is actually safe to eat."
WWF Australia spokesperson Darren Grover welcomed the announcement.
"OWA galvanises the skills, expertise and resources of Australia's leading marine veterinarians and rescuers, research agencies and marine management authorities in a unique way," Mr Grover said.
"WWF Australia has identified Coffs Harbour as an ideal location for a dedicated wildlife hospital, and this is an important step toward that."
OWA's launch is also supported by the Gowings Whale Trust and the Sea Turtle Foundation, who will support the whale and sea turtle research.
"The Whale Trust was established to increase knowledge, involvement and understanding of the Humpback Whale through public education, research and conservation initiatives and this partnership does exactly that," said Trustee John Gowing.
Ms Julia Zivanovic, Chairperson of the Sea Turtle Foundation, was also excited about the announcement.
"Sea turtles play an important part in our marine ecosystems. They assist seagrass beds and coral reefs to maintain their health and, in turn, support other marine species to thrive. Turtles are under threat and we are seeing declining populations, strandings and mortalities," said Ms Zivanovic.
"The Sea Turtle Foundation is looking forward to working with OWA on turtle research that finds solutions so we can ensure there are turtles for tomorrow."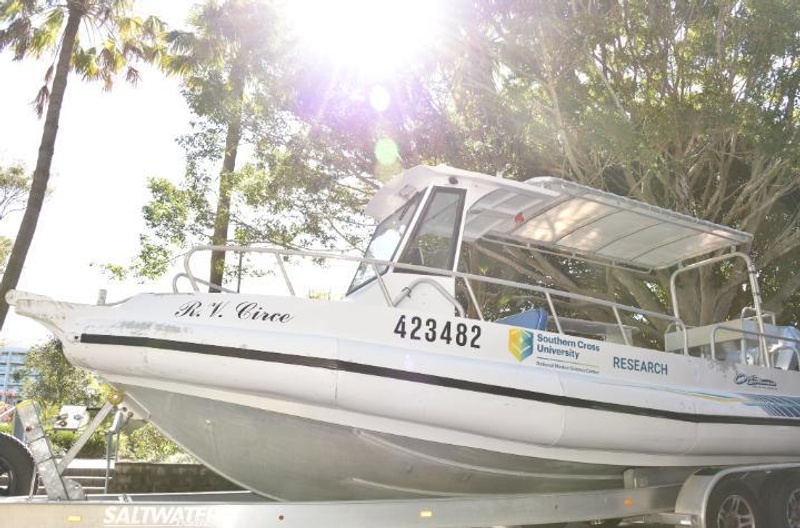 The National Marine Science Centre's research vessel RV Circe will be used by OWA to rescue marine animals.

Media contact: Sharlene King, media office at Southern Cross University, 0429 661 349 or scumedia@scu.edu.au
---