View all news
IT graduate at home amongst Silicon Valley Tech Giants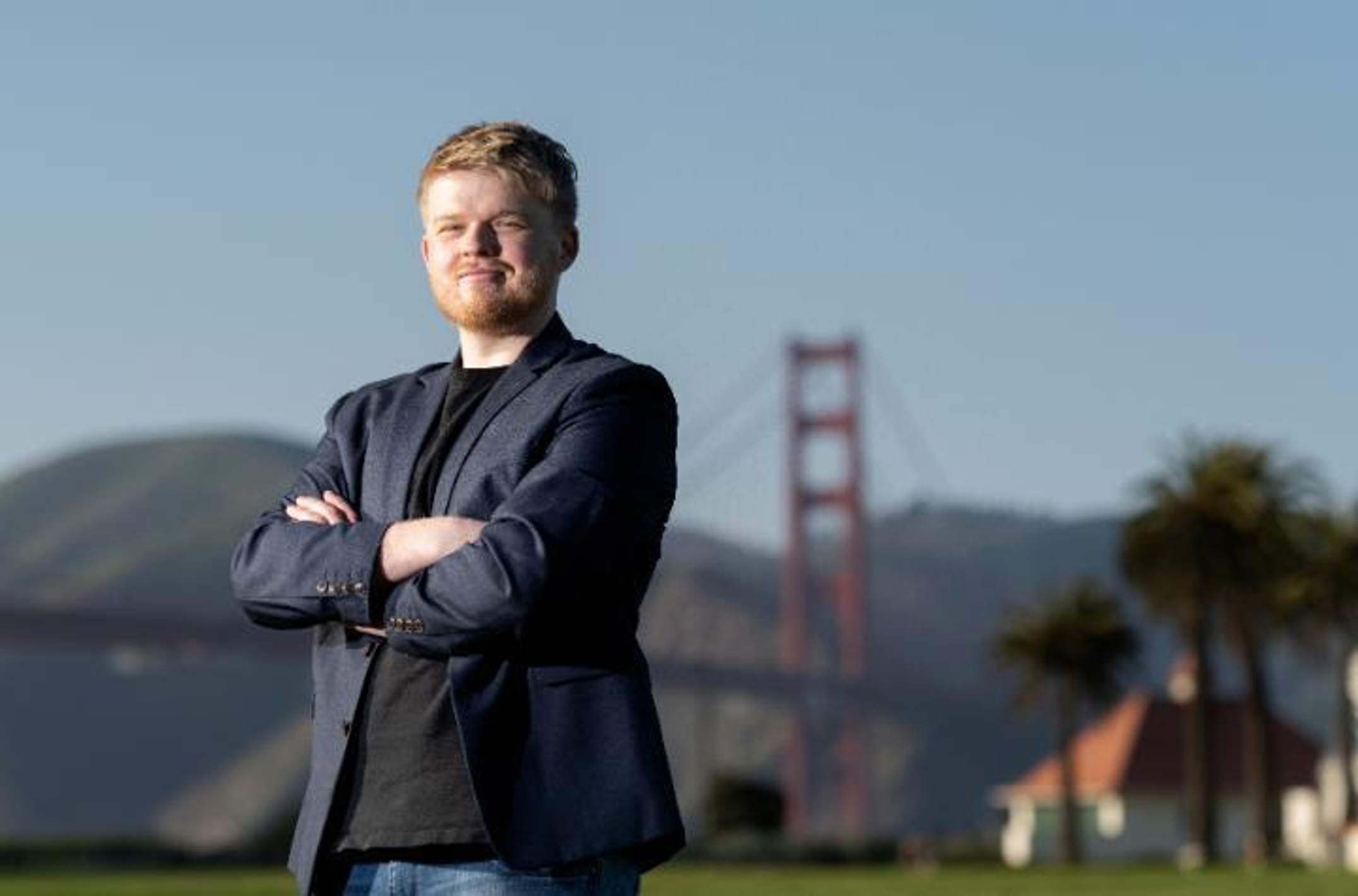 San Francisco's Silicon Valley is a global hub for tech lovers, programmers, app creators and web developers. It's the headquarters for companies such as Google, Facebook and Apple, it's also the place Southern Cross University Bachelor of Information Technology graduate Jack Russell now calls home.
Just months before international travel came to a halt in 2020, Jack was offered his dream job as Front End Software Engineer for Amazon Web Services (AWS), one of the 'Big Five' tech giants.
"I was inspired by the allure of Silicon Valley and all of the developments that have come from this place, and likewise fascinated with the work done at AWS, so I simply applied on the Amazon Jobs website. A week later I got a call back, and a month later I was in Seattle interviewing for the job," Jack explained.
His role involves developing the search and navigation systems on the AWS Management Console. Jack works with designers, product managers, and other engineers to build and release new features for these systems.
"I spend roughly 70% of my time writing code, which I enjoy!"
He says that working for a global technology company like Amazon has been an incredible learning experience, where he has been encouraged and supported to take risks and "Think Big".
IT graduate Jack Russell: Hi I'm Jack. I am a graduate of Southern Cross University and I've recently moved to the US to work at Amazon with AWS.
I'm a front-end software engineer so that means that I work on the customer-facing side of some of the software products that the customers of Amazon and AWS specifically use.
I think one great part about working at Amazon and in Silicon Valley is the support you get from the people around you to focus on the small things but also to take the time to think and to develop the next generation of ideas and yeah I think that's something that explains why this place has been able to revolutionise so many industries.
I've always had a really big interest in computers and specifically in programming and so yeah in the late years of high school I started doing it and I decided that it was a good career for me so I wanted to study that.
One of the big parts that drew me to Southern Cross University was the culture of the University it has a very beachy culture situated right on the beach on the Gold Coast.
I think the most important thing from my degree was the ability to do the industry internship as part of the degree so the school worked with me to set up an internship with CSIRO and yeah this internship was the springboard for my career and it really helped. I flew to Seattle to interview with Amazon and a few days later I was hanging out in Portland Oregon and I got the call to say we want you to move to Silicon Valley and I said yes.
You know this city is a true world city and you know there are people from all kinds of backgrounds here.
I moved here at the start of 2020. I still haven't seen even half of the city so there's lots more exploring left.
While his love of technology and computers had been around from an early age, Jack's interest in programming really began in high school when he learned how to develop websites. He quickly discovered how deep and rapidly evolving the field of IT was and decided to pursue further study through Southern Cross University's STAR Early Offer program.
"I entered via the STAR program - this was very helpful for me, as I was able to be guaranteed entry based on my school principal's recommendation of my demonstration of excellence in the field of information technology," Jack said.
The opportunities available to Southern Cross students to gain hands-on experience through the University's industry partnerships and work placements was also a major drawcard for Jack when choosing where to study.
"I saw the industry placement component as an excellent way to gain real-world work experience. During my degree, the University worked with me to set up an internship with the CSIRO and this was really the springboard for my career," he said.
Over a period of four months, Jack worked on a research project that formed part of his degree and co-authored an academic journal article published in the International Journal of Digital Libraries titled 'Task-oriented Search for Evidence-based Medicine'.
It was through this hands-on industry experience during his studies that Jack made a major leap towards his goal of becoming a software engineer.
"Thanks to my amazing lecturers, tutors, and peers at Southern Cross University I was equipped with the knowledge and experience needed to start my career as soon as I graduated," Jack said.
"Tech is a thriving and rapidly changing field, and I strongly recommend it as a career path to anyone with an interest in understanding how complex things work."
Find out more about studying Information Technology at Southern Cross University.
---