View all news
Southern Cross University partners with Rolling Stone Magazine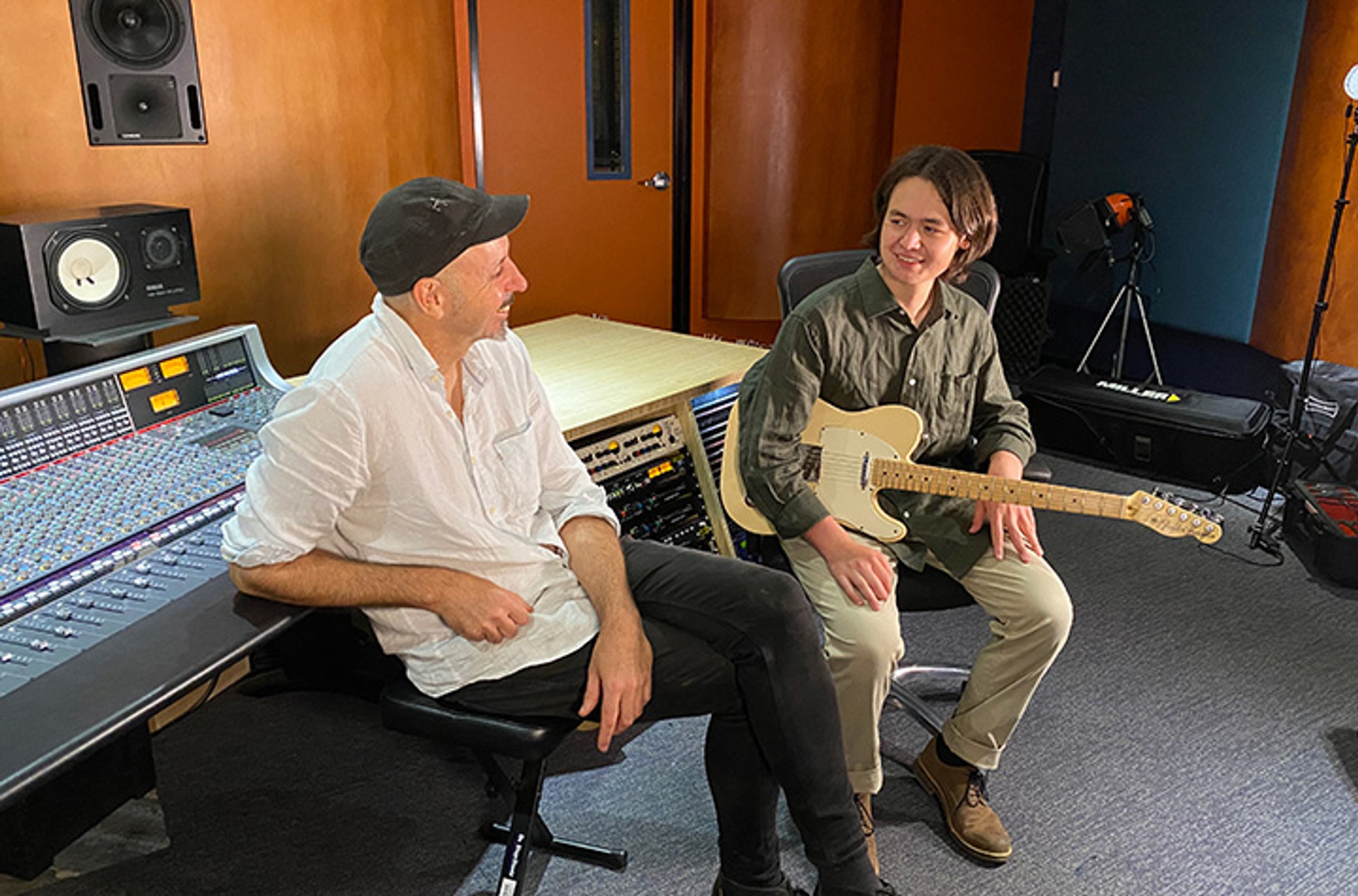 The future is tuning up to be major for Southern Cross University Bachelor of Contemporary Music student Leon Holstegge who has been awarded the inaugural Rolling Stone sponsored scholarship.
Now in the second year of his degree, Leon couldn't believe his luck after applying for the scholarship which will give him a total of $15,000 to help with his studies and align him with the internationally-acclaimed Rolling Stone publication.
"I was scrolling through Facebook and saw the link for the Rolling Stone Scholarship and thought 'this could be nice' and then just went for it. I thought I wouldn't have much of a chance then I got an email saying I was one of the top 10 applicants," Leon said.
"It's a bit overwhelming, because it's such a big business, the Rolling Stone Magazine."
Southern Cross Uni and Rolling Stone have partnered to offer similar scholarships to students for the next three years. It's open to commencing and current students undertaking the Bachelor of Contemporary Music at the University's flagship Lismore campus close to Byron Bay, and Coomera Creative Campus on the Gold Coast.
Senior Lecturer in Southern Cross University's music degree, Dr Barry Hill said this would be a life-changing opportunity for Leon who displayed all the necessary attributes to secure the scholarship.
"Leon was a stand-out in the sense that both in his statement we asked for in the scholarship application and his university application where we witnessed his musicianship skills across many instruments including guitar, bass and drums – he especially makes his guitar sing," Dr Hill said.
"The scholarship gives him $15,000 and having that connection to Rolling Stone gives him a marketing edge and a leverage into the industry where he'll have a direct line to the editor of Rolling Stone."
Leon is a versatile instrumentalist playing guitar, bass and drums, and aspires to be an accomplished session musician. He saved up and purchased his genuine Fender Telecaster guitar when he was just 12 years old.
"Currently I'm playing drums, bass and guitar and I've been messing around with piano a bit. My main goal is to become a session musician. I just like to play with everyone and across all the styles as well."
Leon performs "Little Wing" written by Jimi Hendrix.
The origins of Southern Cross Uni's music degree are in the heart of the NSW Northern Rivers, one the most creative regions in Australia, which has long been a place that national and international artists call home. It's a destination for musicians performing at major festivals or recording at some of the region's most iconic studios.
Southern Cross University music graduates are now making waves across the globe, including indie rock band WHARVES hailing from Lennox Head, which has just released a new single 'Everything I'm Waiting On'.
Students learn from current industry and award-winning professionals and technical staff, who are going on tour, playing at and producing events such as Bluesfest, and bringing industry-current knowledge and skills into lectures and tutorials.
One of those is ARIA award winning musician Brad Hosking, who is musical director of Amy Shark's band.
Amy and her band recently won the 2020 ARIA Award for the 'Best Live Act of the Year'.
As a senior lecturer, Brad teaches the specialist song writing and production units in Southern Cross University's music degree at Coomera Creative Campus, working with students on crafting their songs, and recording them in the state-of-the-art studios.
Southern Cross University's music studios and rehearsal and performance spaces are world-class, with Lismore's iconic Studio One29, concert performance hall, dedicated bass, drum, vocals and ensemble studios for solo and ensemble tuition, and full live audio and video streaming and recording for concerts, seminars and guest artist workshops.
For more information about studying the Bachelor of Contemporary Music or studying creative arts in 2021 visit scu.edu.au/study-at-scu/music-and-creative-arts/
Media contact: Southern Cross University Media and content team, content@scu.edu.au
---