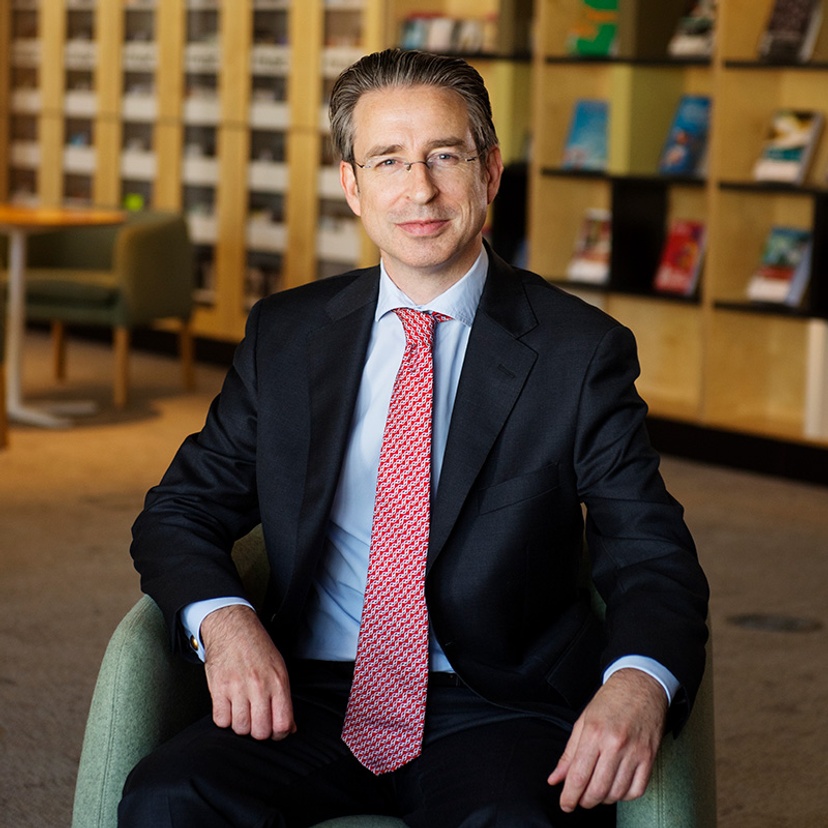 From the Vice-Chancellor
With more than a month of the New Year now behind us, I sense that many of us are reflecting on the enormity of the possibilities that lie ahead of us in 2022 and how precious each day is as we pursue them.
If we were to choose words to describe the past two years, challenge and adversity would likely spring quickly to mind for many of us. And while we have come to appreciate that the consequences of the events of this period will be persistent and profound, we have demonstrated through our actions and achievements that we do not intend to let that set us back from fulfilling our purpose.
It seems right then, that we make it our business to think of 2022 as a year of great opportunity, and to set our priorities and choose our actions accordingly.
It is clear that a very substantial element of our journey towards the realisation of opportunity this year will be what we do in taking the Southern Cross Model to the next stage of its development and in the further maturation and growth of our research capabilities – particularly through our Research Impact Clusters.
But as important as these large-scale initiatives are, and although they touch on so many of us in very direct ways, it is the level of ambition and aspiration that each of us brings to the institution every day that will most influence how far forward we travel in 2022.
This is not about dreaming the impossible and waking disappointed. Rather, it is about hard work, open communication, the courage to raise concerns when we see things that are not as they should be and the perspicacity to understand that often, our answer to a problem is better understood as an rather than the answer. Through these things, within the gift of each of us, we can keep our sights raised and elevate our University each day.
It is my hope that every member of the Southern Cross team thinks of themselves as an ambassador for our institution – and if you are looking for inspiration in relation to what you can tell friends, family and community members about us, you will find it aplenty in the pages of Southern Cross Matters.
We are leading curriculum innovation in Australia. We are asserting our place on the world and national stage with the incredible and impactful research that we do. We are strengthening our fabric and looking forward to making greater and greater investments to the benefit of our regions. We are changing lives for the better.
Finally, I hope that each of you will join with me in sincerely congratulating Professor Marianne Wallis AM whose outstanding contribution to nursing, higher education and research was recognised in the most recent Australia Day Honours list through being made a Member of the Order of Australia. News of this honour has been the source of enormous delight for those who know Marianne well, and is a source of deep pride for all of us.
Professor Tyrone M Carlin
Vice Chancellor and President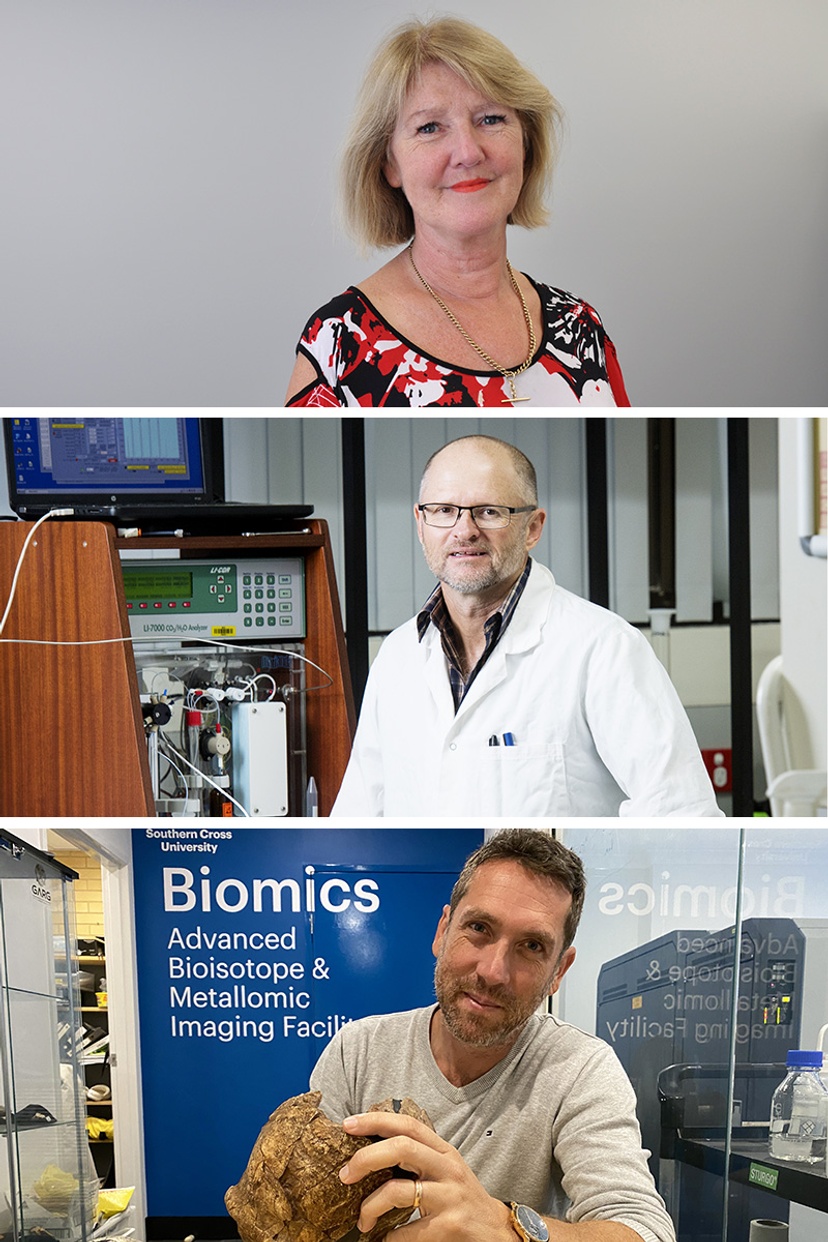 Leading the way with almost $2 million for innovative research
Our research team is showing just what strategic work can deliver, securing more than $1.94 million in Australian Research Council (ARC) funding for three Discovery Projects and one Linkage Project.
This is a sector-leading outcome, with Southern Cross University achieving a 27 per cent success rate for Discovery Projects, compared to the sector average of 19 per cent.
"This is a stunning result for Southern Cross. Our grants team focused strategically on supporting the applications we deemed to have the highest possibility of success and this paid off, with a couple of near misses as well, and generally positive assessments across all the applications," Deputy Vice Chancellor (Research) Professor Spongberg said.
"These results suggest that while we are still performing extremely well in the science disciplines where we have always excelled, we are now building transformative research in the health disciplines where we continue to grow student numbers. This has been part of a deliberate strategy to better align research with teaching to ensure that our student experience is informed by cutting edge research across the university," she said.
Our successful research projects include 'Strengthening relationships for young people in residential care' led by Associate Professor Lynne McPherson from the Faculty of Health, awarded $429,569 (supplemented by $109,500 from the Australian Childhood Foundation); 'Decoding the geochemical record of early human fossils' led by Associate Professor Renaud Joannes-Boyau from the Faculty of Science and Engineering, awarded $368,118; and two research projects led by Professor Bradley Eyre, also from the Faculty of Science and Engineering, worth a total of $893,000, for 'Shallow water carbonate sediment dissolution in the global carbon cycle', and 'Resolving the role of dryland flooding in the global carbon cycle'.
Congratulations to these research teams and all those involved in the funding application process. We will hear more of the passion behind these projects in upcoming editions of Southern Cross Matters.
You can read more about the Discovery Projects here.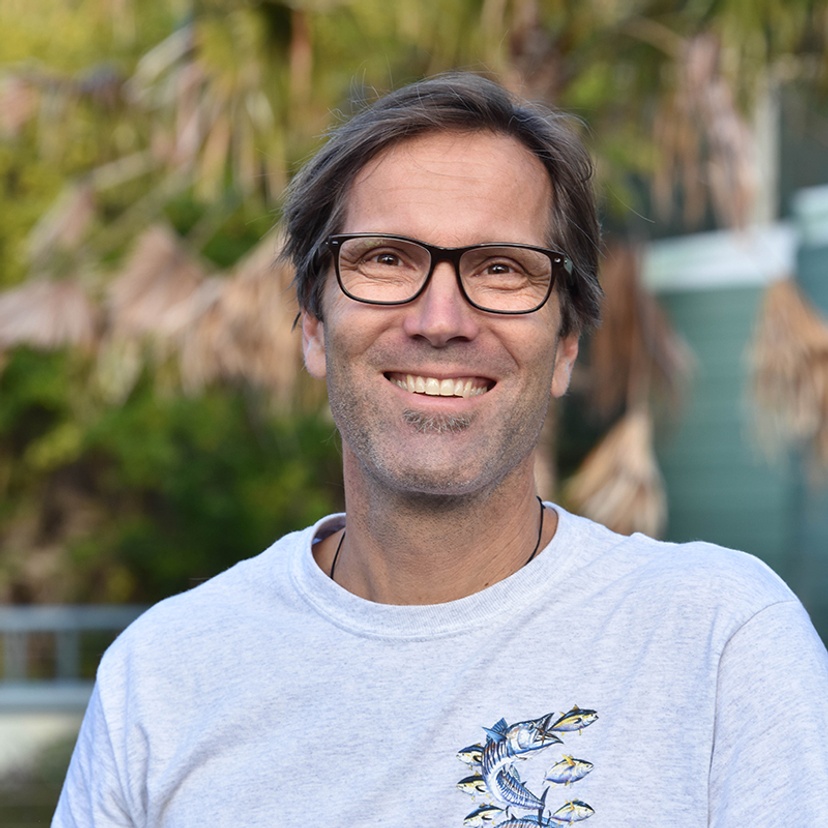 Celebrating our outstanding teachers
Central to Southern Cross University's success are its teachers. The
2021 Teaching Excellence Awards

recognise educators who deliver a level of teaching that goes above and beyond.

Over what has proved to be a challenging period, our teachers and educators have shown great determination, delivering a quality of learning that inspires and encourages students to continue growing their knowledge.

The Outstanding Teaching Awards category recognises current Faculty and College staff identified in the top five percent of teachers based on student feedback.

Patrick Bruck from the Faculty of Education was one of the award recipients recognised for Outstanding Teaching.

"Perhaps the key to my teaching last year was to try and make the experience as interactive and collaborative as possible for all, whether the classes were online or face-to-face," Patrick said.

Another outstanding recipient was Warwick Fisher from the Faculty of Business, Law and Arts.

Reflecting on his inspiration to become an educator, Warwick said, "As a young adult I was heavily influenced by John Dewey's assertion that teaching should be a vocation rather than a job. To that end, I care for all students irrespective of their ability and am passionate about my subject – what's not to love about contract law? I also tell lots of dad jokes though I doubt Dewey had anything to say on that."

The Inspiring Educators Awards category was presented to colleagues nominated by the University's Deans, recognising those who stand out and inspire others at Southern Cross for the quality and impact of their teaching.

Associate Professor Steven Purcell from the Faculty of Science and Engineering was one recipient recognised as an Inspiring Educator. Leading significant reforms to improve fundamental skills and student understanding was just one aspect of his teaching that was highlighted.

Congratulations to all our Teaching Excellence Awards 2021 recipients. A full list can be viewed here: scu.edu.au/staff/teaching-and-learning/teaching-awards/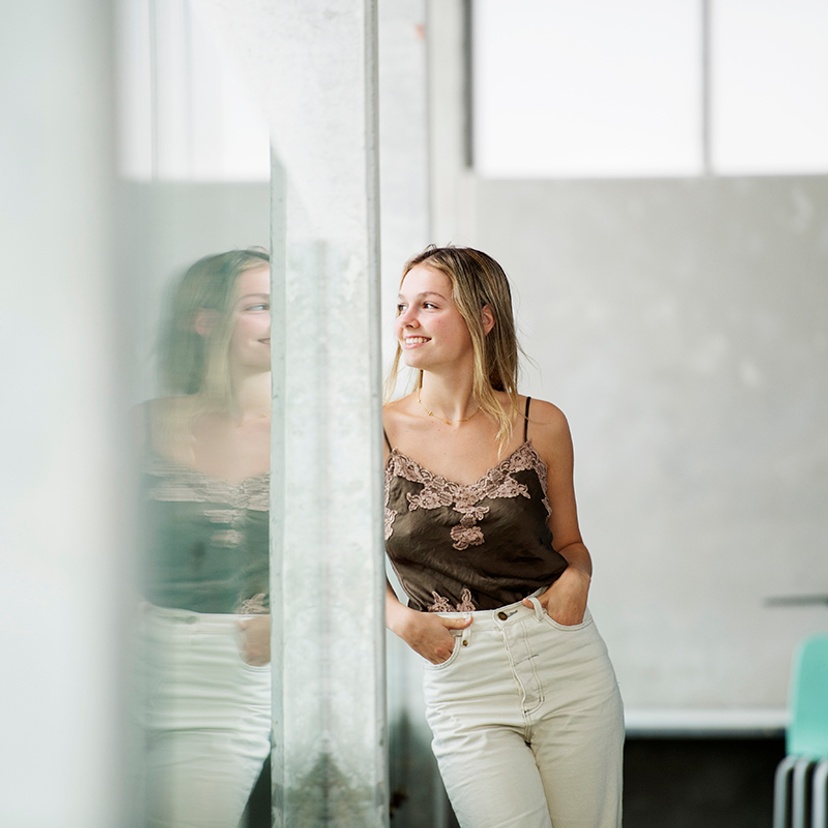 Impressive early Southern Cross Model results as the University transitions
One of the most innovative academic transitions in the Australian higher education sector hits full speed at Southern Cross in Term 1.
After a massive effort from work units across the whole institution, most disciplines are now well on the way to delivering their teaching in the Southern Cross Model.
The immersive Model will see most full-time students study up to two units in any one six-week Term, and study four Terms a year.
Selected pathway and undergraduate courses pioneered the Model in 2021 – the Bachelor of Business and Enterprise, Preparing for Success Program and SCU College Diplomas – with students reporting higher pass rates overall. Success rates for students in undergraduate units increased from 73.8% in 2020 to 82.5% in 2021, and pathway unit success rates rose even further from 56.5% to 73.3%. While satisfaction was already high in the units piloted in the new Model, in 2021 both unit and teaching satisfaction improved for International and Continuing students.
Academics have likewise reported greater satisfaction in teaching in the model. "It's very gratifying as an education professional to see more students achieving their goals," said lecturer Dr Liz Goode, who taught into the Bachelor of Business and Enterprise last year. "The shorter unit structure means students are achieving milestones quickly, and the more focused, active learning means they are more engaged with the material. I think this is really setting them up to succeed at university and beyond."
With the exception of law, health and undergraduate programs at The Hotel School, all courses will be delivered in the Southern Cross Model in 2022, with the remaining courses slated for transition by Term 1, 2023.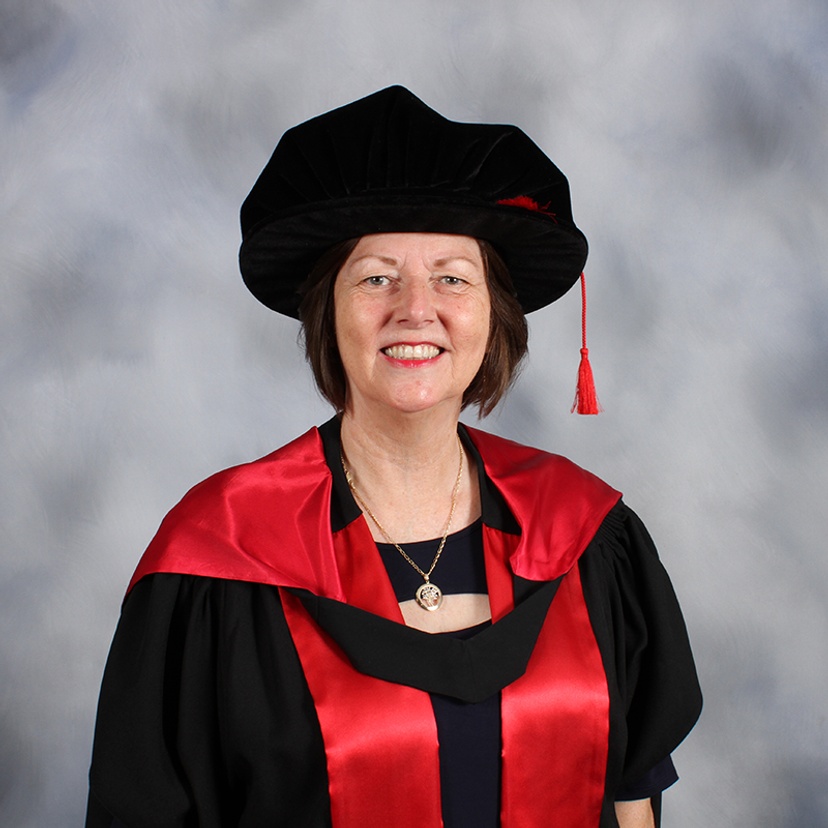 Professor Marianne Wallis honoured for contribution to nursing, research and education
Professor Marianne Wallis, Associate Dean Research for the Faculty of Health, has been recognised as a Member of the Order of Australia (AM) for her significant service to tertiary education, to nursing, and to research.
Professor Wallis has been a chief investigator in numerous research projects aimed at improving the nursing care of hospitalised patients, those with impaired skin integrity, and improving health service delivery, especially for the frail elderly in the emergency department.
"My whole career has been at the forefront of bringing science and evidence into nursing. For 30 years I've been working in academia to not only prepare the next generation of nursing professionals but also to do the research that underpins practice and really provides an evidence-based for practice, which is all about improving the care of the health and wellbeing of our patients," Professor Wallis said.
After winding down a rewarding career in nursing academia, Professor Wallis was compelled out of retirement following the COVID-19 outbreak.
"This was a worldwide pandemic and I really felt that I should be contributing, so I reversed my retirement and came back to work at Southern Cross University as the Associate Dean Research for the Faculty of Health," she said.
She said receiving the Order of Australia Medal was really an acknowledgement of nursing and nursing academics.
"I was the person to receive this award, which is very humbling, but it's really not about me. It's about the great teams, the doctors, the nurses, the physios, and the dieticians that I've worked with for years and years and years to improve the care of our patients."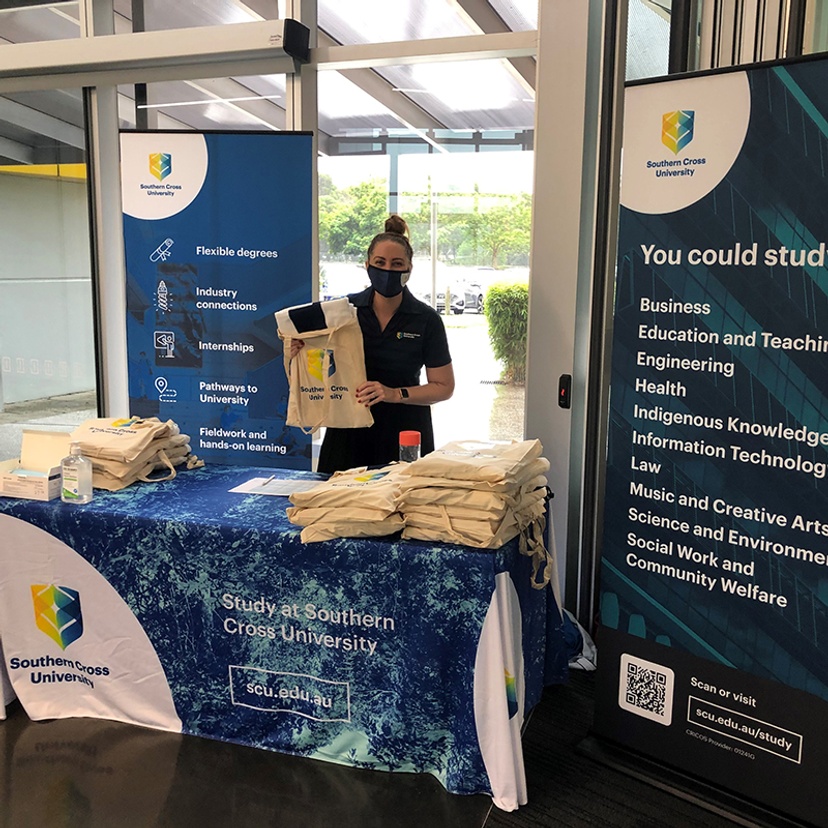 Record number of visitors attend campus tours
Hundreds of future students have taken advantage of some innovative opportunities at Southern Cross already in 2022.
With the late release of ATAR results in NSW and a very disrupted 2021 overall, many prospective students responded to the campus tours and Q&A webinars held in January.
Across the board, there was a significant increase of visitors compared to previous years for the tours, with students reportedly travelling over eight hours to check out the campus facilities. Coffs Harbour campus hosted 50 attendees, Lismore had 35, the Gold Coast was showcased to 190 visitors, and the National Marine Science Centre opened its doors for the first time ever to seven guests.
Future Students Officer Ellen Fleeton said hosting the Coffs Harbour campus tours – under tight COVID protocols - was "a really lovely reminder of why we do what we do and the powerful role we all play at Southern Cross University in supporting our future and current students to achieve their dreams through higher education."
Claudia Evans from the Future Students team assisted with the Lismore campus tours. Despite turbulent weather, many still toured the campus and enjoyed a barbeque by The Quick Brown Fox.
"The attendance and enthusiasm at the event are evidence that Southern Cross University's reputation is building, particularly in the study areas of health and education," she said.
The Q&A webinars had a combined total of 350 registrations. Interested students enquired about relocating, study options and pathways to university, orientation, life on campus, and accommodation.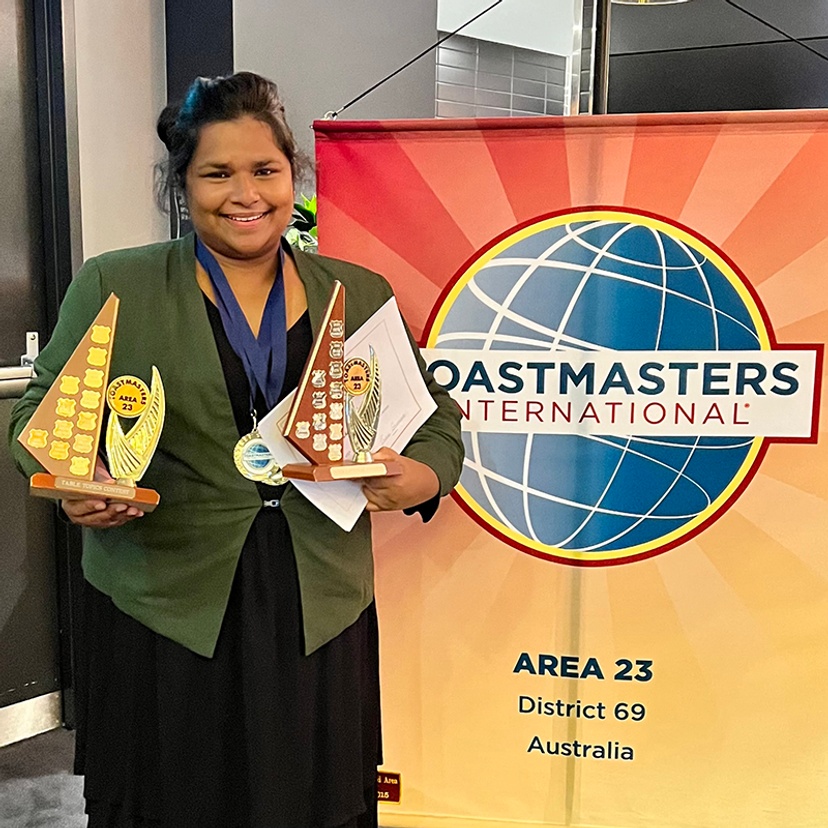 Accolades for PhD candidate Thilinika Wijesinghe
Faculty of Education PhD candidate Thilinika (Thili) Wijesinghe has received a string of awards and acknowledgements for her contribution to the arts, sustainability, climate action and public speaking.
Thili was honoured to receive the award for Excellence in Fostering Creative Arts at the Study Gold Coast Student Excellence Awards, a merit achievement certificate and finalist award at the Gold Coast Women in Business Awards in two categories: Creating Change and Aspiring Young Leader. She was also named a finalist in the Southern Cross University Student Excellence Awards.
Recently, Thili also represented Southern Cross University Toastmasters Club and is now competing at Division level for the World Champion in Public Speaking.
"I always loved the arts. I have always believed that the creative arts can truly change one's life. Coming to Australia, my biggest dream was to combine my love for the arts and the environment and this I have been able to do through my PhD at Southern Cross here on the Gold Coast. I consider myself privileged and fortunate to be in this space guided by two experts in the field as my supervisors, Professor Lexi Lasczik and Professor Amy Cutter-Mackenzie-Knowles," Thili said.
As a PhD candidate and a member of the Sustainability, Environment and the Arts in Education (SEAE) Research Cluster in the University's Faculty of Education, Thili is combining her love of drama and the creative arts, with her passion for climate change education and working with young people. Her PhD explores how speculative drama can be used to engage young people and understand their views and feelings towards climate change and the future.
Moving from Sri Lanka to pursue research at Southern Cross, Thili has found her home away from home within the vibrant international student community on the Gold Coast and among her research colleagues and fellow environmentalists at Southern Cross University. Thili is the leader of the University's environmental club where she has developed new initiatives to promote sustainability; she is also a Founder of the drama club at the Gold Coast Student Hub, aimed at developing students' skills in public speaking while fostering the creative arts and is also a 2021 Gold Coast Mayor's Student Ambassador.
She speaks about her research, moving to Australia from Sri Lanka and what it was like conducting drama workshops with children from across the world during COVID on the SCU Buzz podcast. Listen on SoundCloud, Spotify, or Apple Podcasts.
Welcome to the team
Aspa Baroutsis,
Senior Lecturer, Faculty of Education
Melissa Wolfe,
Senior Lecturer, Faculty of Education
Marilyn Clarke,
Academic Advisor, Faculty of Health
Jennene Greenhill,
Chair of Discipline (Nursing), Faculty of Health
Mark Burtt,
Business Intelligence Analyst, Office of Business Intelligence and Quality
If you have some news or a story idea you'd like to share in an upcoming edition email us.
---