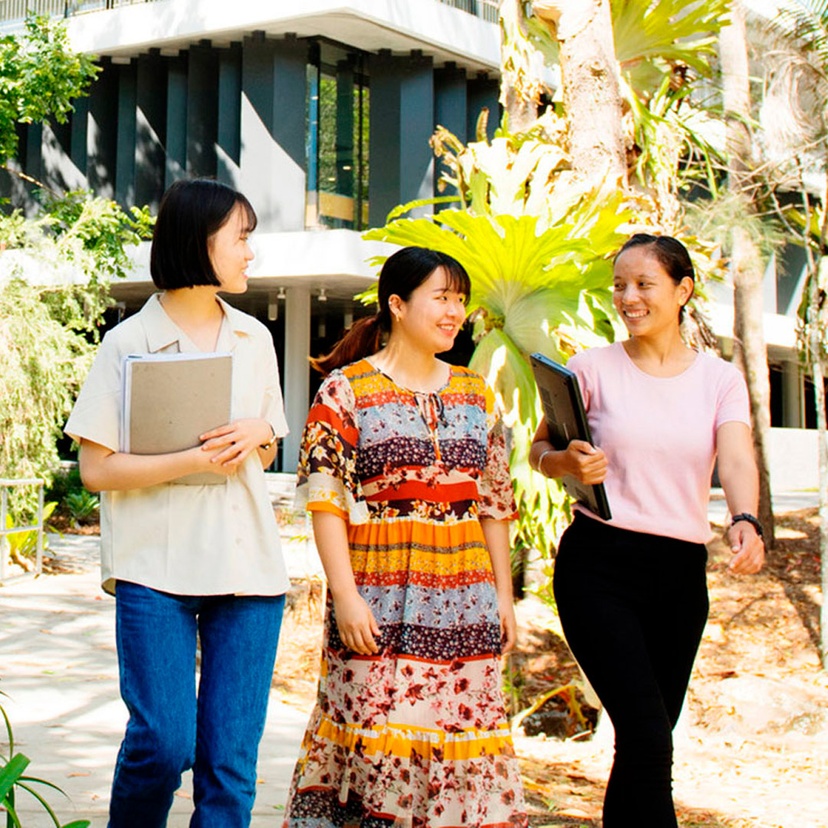 English language study tours can be designed at any level to allow participants to immerse themselves in an English-speaking environment. We can create a program to suit your needs or your students can join one of our popular programs which are run twice a year.
Our study tours include digitally-rich interactive English language classes designed to improve English language communication and fluency using predominantly Australian-themed resources. Study tours also include a range of activities that allow students to engage with local businesses and people, learn about the local area and try something new. Participants have the opportunity to go surfing at an iconic beach, visit an animal sanctuary to learn about our native animals, meet an Indigenous elder and try some bush tucker or visit one of the popular theme parks.
We offer study tours across all our locations – Gold Coast, Lismore and Coffs Harbour
Here are sample study tours:
SCU College 2 week Study Tour Program 2023 Coffs Harbour
SCU College_4 week Study Tour_2023 Lismore
Find out more information
English study tours
Immerse yourself in one of our programs
Various durations
2, 3, 4 or 10 weeks
Start date
Begin your program any Monday
Three locations
Gold Coast, Lismore, Coffs Harbour
How much does it cost?
The price of your study tour varies depending on what activities you want to be included as well as the duration of the tour. Contact the study tours team for individual study tour details and costings.
Our English language programs
Ready to take the next step?
Enquire today to discover the possibilities with Southern Cross University.
Enquire now
Contact SCU College
| Dean, SCU College - Pro Vice Chancellor (Academic Quality) | Assistant to Dean, SCU College |
| --- | --- |
| Professor Thomas Roche | Emily Pather |
| T: +61 7 5589 3366 | T: +61 7 5589 3360 |
---