We're located on the doorstep of the Solitary Islands Marine Park and we really make use of our natural environments in our teaching.
So students come here and they can swim with whales they can fly drones they can do debris surveys on our beaches.
So when you enrol in Marine Science one of the first things you can do is come and have a look at the Marine Science Centre and the facilities where we're doing groundbreaking research.
In fact our research is so good that the Australian Government has given it the highest ranking possible.
Our marine and coastal environments matter unfortunately they're experiencing a range of different threats from a whole variety of sources. So it's a really good time for students to get involved and study marine science.
As a student at SCU you'll get the opportunity to be involved with the latest technologies such as drones. SCU has been using drones to monitor whales sharks and dolphins and we've been actively involved in particular things like monitoring white sharks in the in shore areas which is really exciting.
Students who join us will have the opportunity to put their hands up to contribute to our research looking at swimming with whales. This new ecotourism opportunity provides an amazing chance to get up close with these wonderful animals but our job as researchers is to make sure that the whales are minimally impacted by this activity.
We do a wide range of research we look at the effects of climate change on corals on seaweeds on invertebrates we also look at aquaculture and the aquaculture is really important what we're looking at is ways to feed growing population using marine resources.
The world population is increasing and this means that we have to find more sustainable resources and we also have to look after the marine environment.
Because of this there's a great range of careers that are opening up for marine scientists things like working in government working in aquaculture and working in the industry.
Science and Environment
Understanding the interaction between humans and the environments and ecosystems of our world is key to ensuring a better future for all.
Southern Cross University's science degrees are cover every aspect of the understanding and management of our natural and built environments. Advanced analytical laboratories and a strong field focus prepare you for a range of careers in science.
Our science programs are taught by passionate academics who will nurture your knowledge and skills. Learn to use drones and Geographic Information System (GIS) equipment for resource mapping and data collection. Immerse yourself in field trips to the living laboratories on our doorstep. World Heritage rainforests, reefs and rivers are all within easy reach of our campuses.
Learning under our Southern Cross Model will help you study more cohesively, achieve milestones more quickly, and gain greater clarity for the scientific career you plan to pursue.
Whatever your field of scientific interest, Southern Cross University can put you on the pathway to a truly transformative career.
Why choose Science and Environment with Southern Cross?
Global top 350
We're ranked in the global top 350 in Agriculture and Forestry (QS Rankings 2023)
Guaranteed entry with Diploma of Science
Guaranteed entry with Diploma of Science into our Bachelor of Science with a choice of specialisations
5-star rating
We're rated 5-stars for learning resources, student support and teaching quality (Good Universities Guide 2023: Science and Mathematics)
Top 100 in Oceanography
Global top 100 for Oceanography (Global Rankings of Academic Subjects (Shanghai Rankings) 2022)
Browse by interest area
spacer
As a leader in environmental sustainability and outstanding research, the Faculty of Science and Engineering offers a suite of undergraduate and postgraduate degrees which specialise in environmental, marine, forest science and engineering.
Our teaching and research is focused on innovative approaches to contemporary issues including global warming, salinity, sustainable agriculture and forestry.
Other faculties with science and environment courses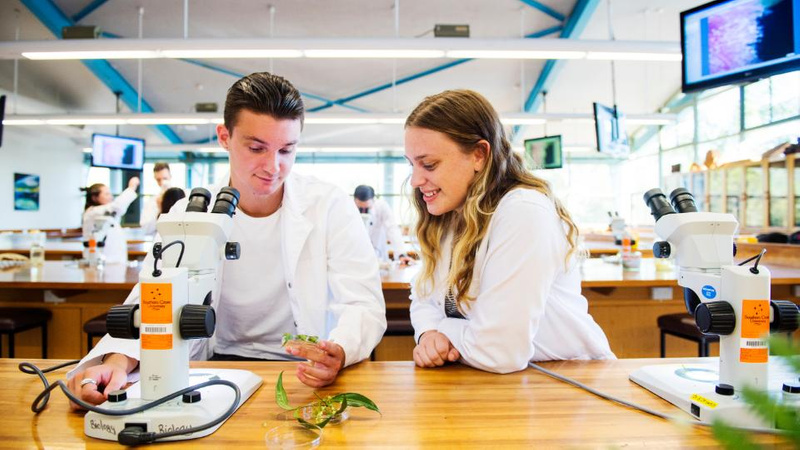 Southern Cross Model is a better way to learn
For almost a century the sandstone walls of Universities housed the same teaching model. The Southern Cross Model is different – immersive, responsive, in tune with the 21st century student. By joining Southern Cross, you are part of a better way to learn.
Prepare for university with a pathway program
If you have the passion, we have the entry pathway. We offer preparation courses to refresh your academic skills, increase your entry rank, or get you on track for a degree with a short course.
More information for:
Search all courses
spacer
Further information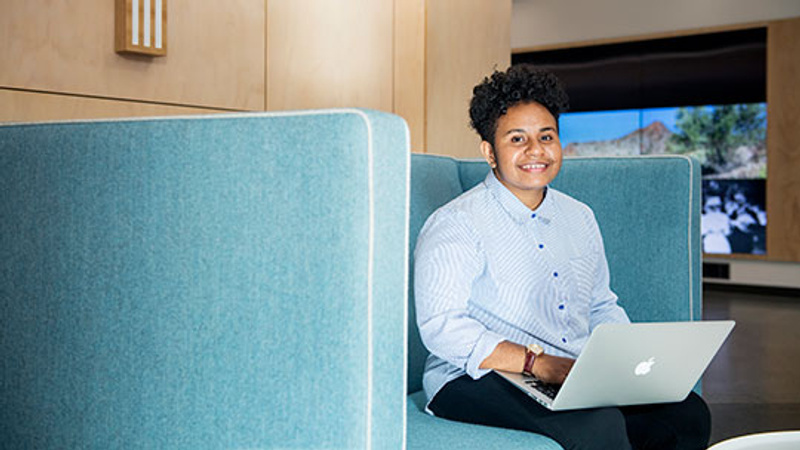 How to apply
Ready to take the next step in your higher education journey? Find out how you can apply.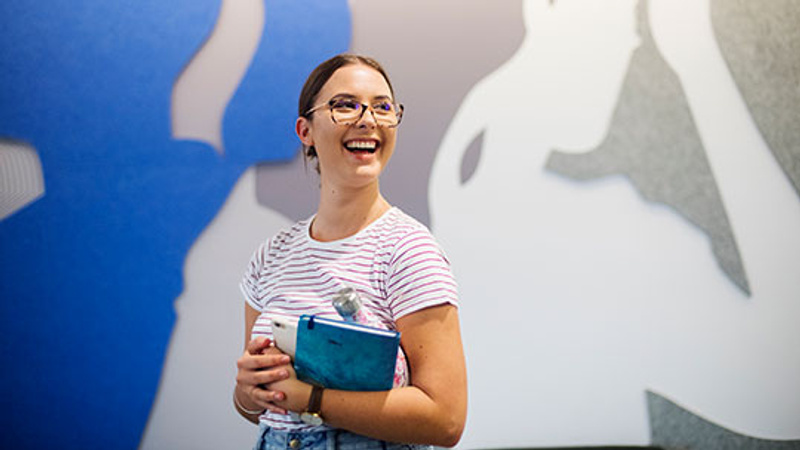 Entry pathways
There are many ways to get into Southern Cross University. Discover your options with an entry pathway.
Scholarships
The University offers a wide range of scholarships for undergraduate and postgraduate students.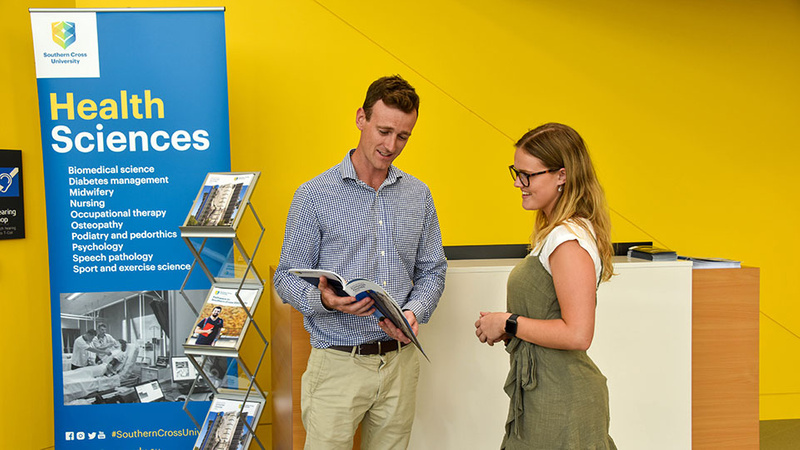 Upcoming info sessions
Southern Cross University regularly holds on-campus and online information sessions.
---
Get in touch
Future students (domestic)
T: 1800 626 481
Current Students
T: 1800 005 687
T: +61 2 6620 3666
Future students (international)
T: +61 2 6620 3876
For more details
+