The Discovery walls in Lismore and the Gold Coast are windows to the University and its community, exhibiting a wide range of video, animation and photographic works.
The content on the walls are creative expressions of the themes 'heads, hearts and lands' (our scholarship, our students and our region) which is communicated through various multimedia productions.
The productions span across multiple screens in portrait composition at Lismore and landscape composition at the Gold Coast.
The technical specifications of the Discovery walls can be found in the Discovery Wall guidelines & specifications for content & creation .
If you are interested in discussing opportunities for creating work for the Discovery wall, please contact:
Example Discovery wall productions
Grayson Cooke is an interdisciplinary scholar and media artist, Senior Lecturer in the Faculty of Business, Law and Arts at Southern Cross University. "Frack" is an art-science project that builds on his previous work, which involves time-lapse macro-photography of photographic media being chemically destroyed.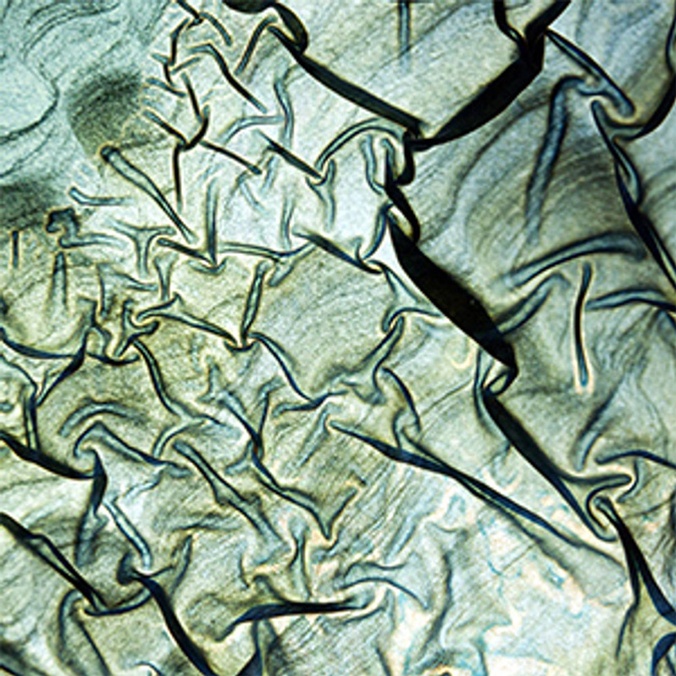 Land Head Hearts
SCU Library contracted a Queensland company, The Story Boxes in 2015 to capture how Southern Cross University Library connects with students, community and the region. A feature in the Discovery wall presentation is the water dragon lizards that live near the Library at the Lismore campus.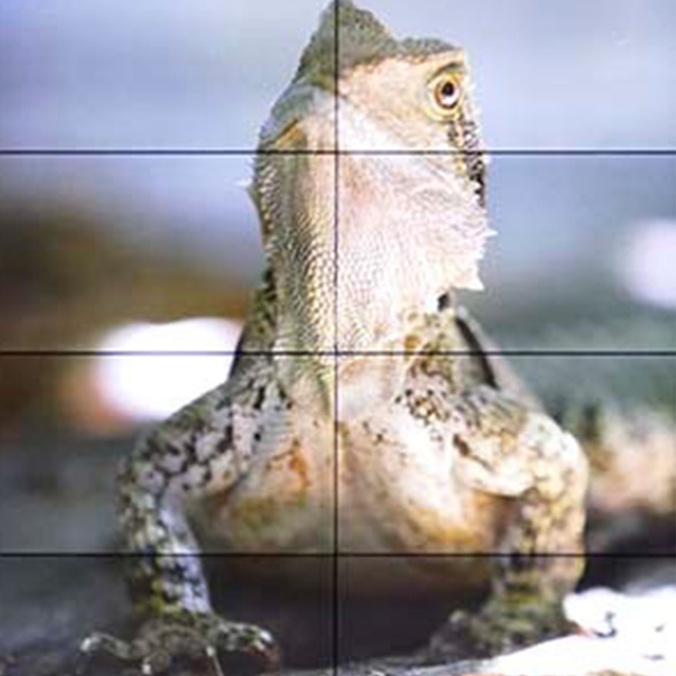 This work shows the linework being layered in real-time as the marks are laid down onto the canvas.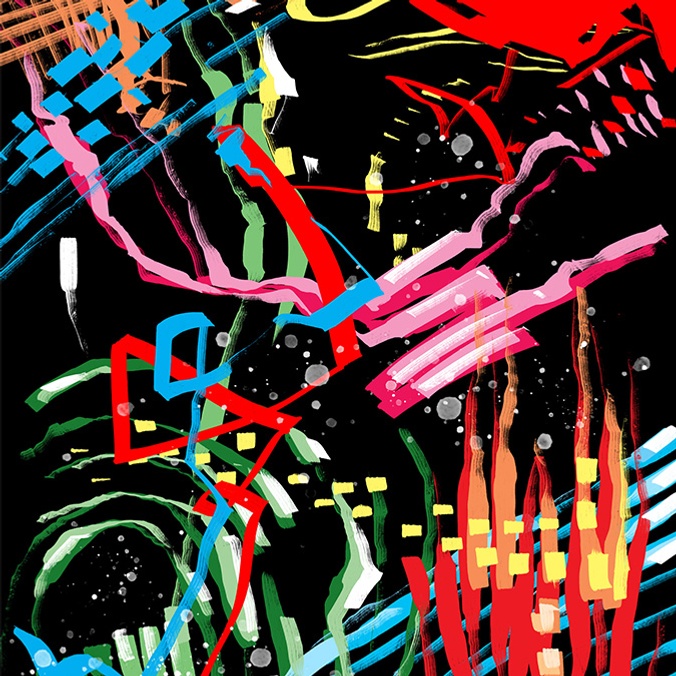 In early 2018 Guido van Helten was invited to create a mural at the Gold Coast campus where he studied a Bachelor of Visual Arts from 2006-2008 majoring in printmaking and design. These years formed a bridge between his traditional graffiti background and his current approach to art and mural-making.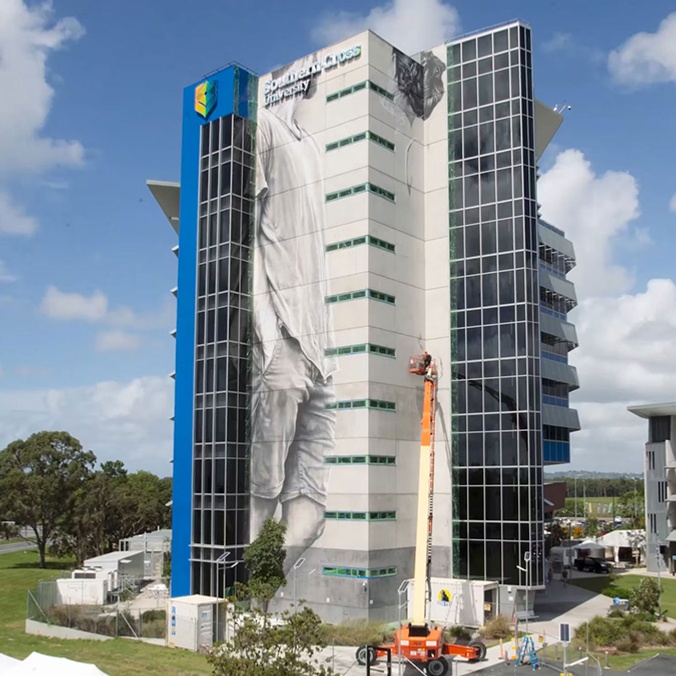 Bachelor of Visual Arts & Design Graduation Exhibition 2021
A walkthrough of the 2021 Graduation Exhibition on show in V-Block at the Lismore campus.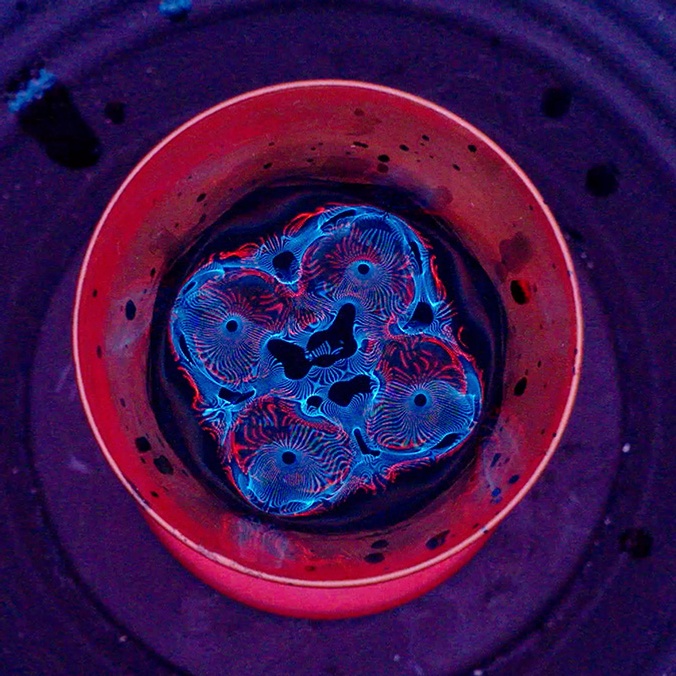 Book Jackets
Book jackets are more than just dust covers, they create a first impression. A successful book cover needs to make a reader 'feel' the manuscript rather than 'tell' about it. This Discovery wall presentation is a collage of book jackets from new books in our collection.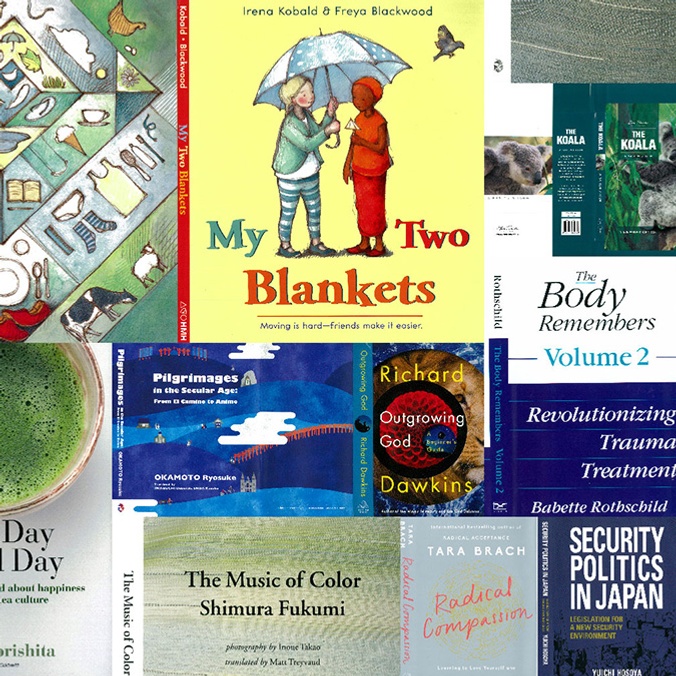 ---