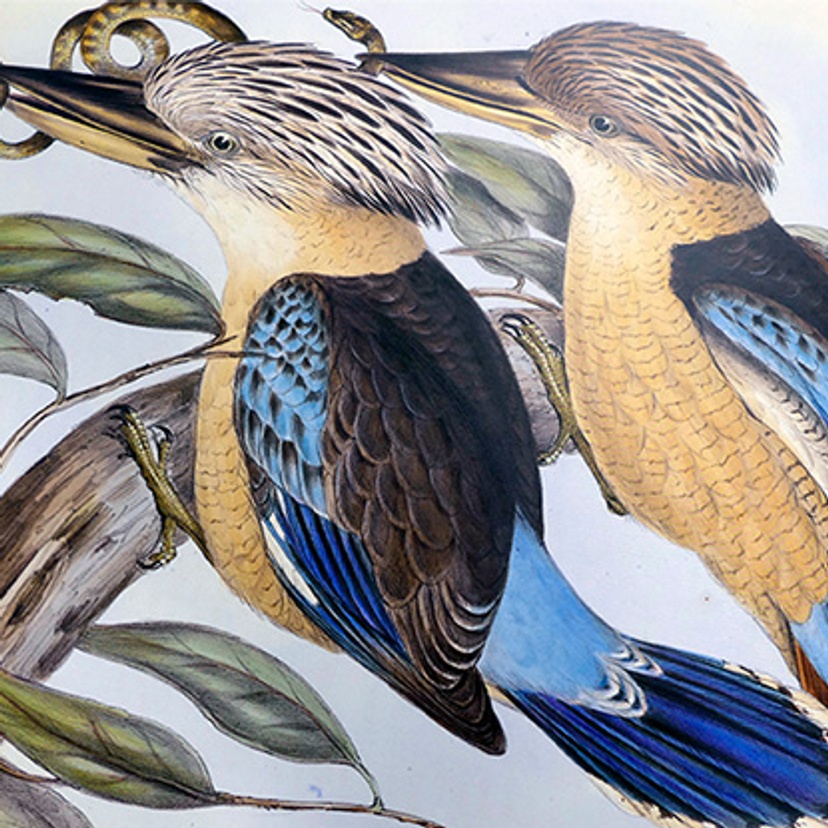 About the collection
The collection began as a donation of books from the NSW Teachers' Federation Library in the late 1970s. In the 1980s a public 'adopt a book' drive was held to raise funds for the restoration of items. The book drive was supported and launched by Professor Charles Manning Hope Clark AC when he opened the refurbished Library (now A Block) in 1987. A purpose-built space was constructed for the special collection and in 1991 the Manning Clark Collection was established. The University received permission from Dymphna Clark, Manning Clark's widow, to name the collection in his name. Manning Clark also presented an award-winning radio series, Manning Clark's Australia, produced by a unit of the former Learning and Information Centre, which included the Library.
Items in the collection focus on the history of European settlement and colonisation of Australia.
The collection includes many of Clark's own works including books, journal articles, short stories, and book reviews. The collection also includes notable works such as John Gould's The birds of Australia, The Art of Captain Cook's voyages, and the Walkabout journal published by the Australian National Travel Association from 1934 to 1974. The collection includes a diverse range of writing, including poetry, memoirs, and local history.
From August 1, 2023, items in the Manning Clark collection are not available for access. Please email library@scu.edu.au for more information.
---