View all news
Psychology students volunteer their skills to help those who help others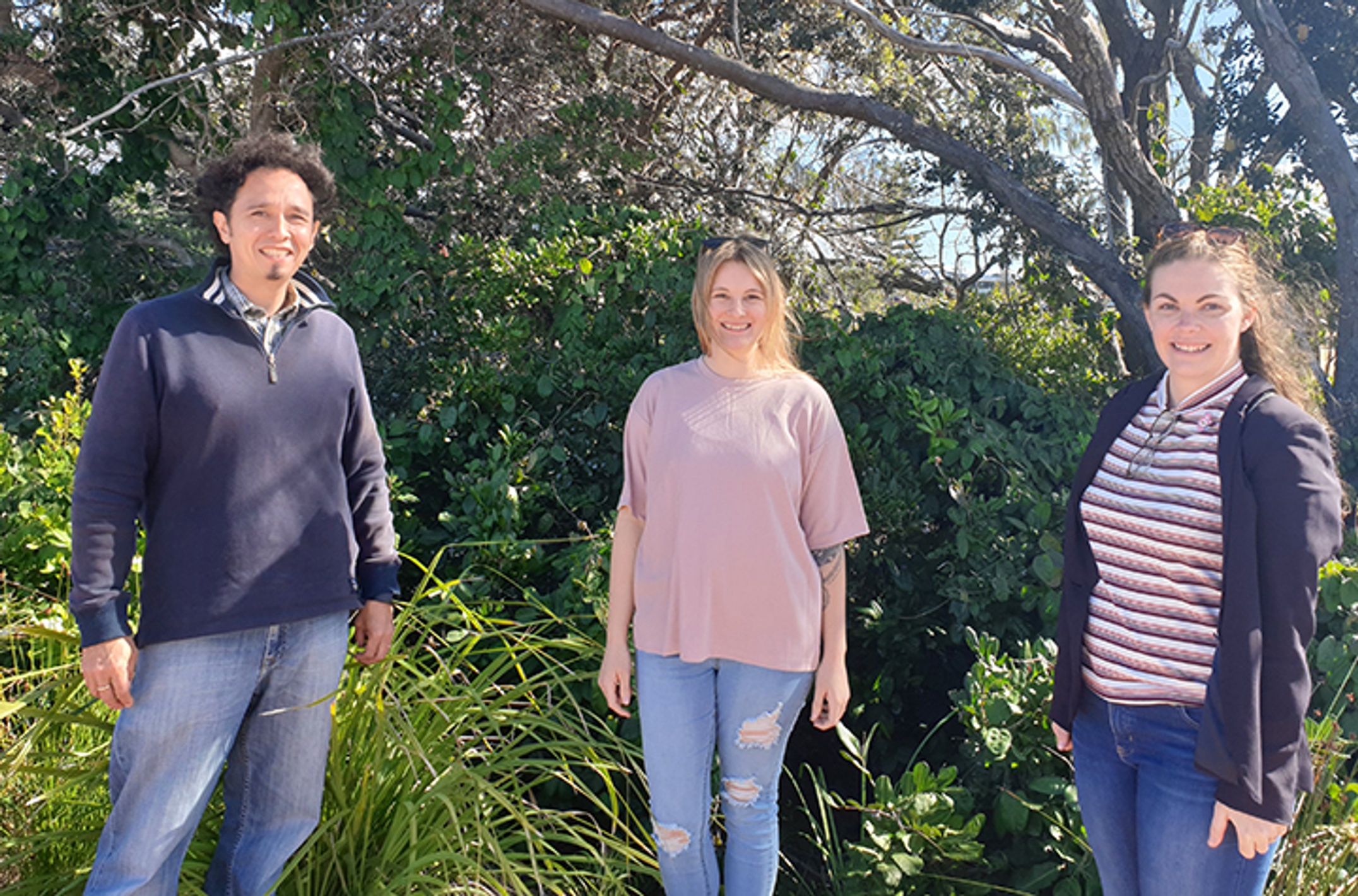 With Mission Australia Housing busier than ever during the pandemic, the charity jumped when offered support from two Southern Cross University psychology students.
Ellie Harris, from Bellingen, and Gold Coaster Sam Hayes hit the phones on behalf of MAH Mid North Coast, making calls to help people complete the organisation's annual online survey that measures the wellbeing of tenants living in social housing.
The pair said while collecting the survey data was important – the calls were to people without access to technology – the simple interaction with tenants made a world of difference.
"I really enjoyed the experience, as well as identifying the rich range of commonalities across all the tenants I spoke with," Sam said.
"Due to the pandemic, so many people are living in isolation with limited human contact. This project was such an amazing and rewarding experience for everyone involved. I loved volunteering with Mission Australia Housing!"
Ellie agreed.
"It was such a valuable and insightful experience speaking with such diverse and lovely people," said Ellie.
"I spoke with a woman who said that I was the first person that she had contact with in over a month and that I made her day. That made my day! Thank you to the awesome staff of Mission Australia Housing for the great work you do for your tenants, every day."
Mission Australia Housing's annual Impact Measurement survey of tenant wellbeing helps the charity understand how its services are improving the lives of clients and the communities they work in as well as how to adjust their service delivery to improve health, housing and social outcomes.
"Tenant input shapes how we deliver services to our tenants, it's an essential part of our work," said Jesse Taylor, Mission Australia Housing's Community Development Officer.
"Sam and Ellie are a great team and formed a strong bond working closely together via the MS Teams platform. We achieved our goals on-time and provided an insightful experience that value-adds to their University education."
Dr Desirée Kozlowski, Acting Course Coordinator for the Bachelor of Psychological Science at Southern Cross University, said it was satisfying to see her students putting their knowledge and skills into action.
"This is an exciting and deeply meaningful outcome for all involved; one of many, I hope," Dr Kozlowski said.
"It is an ideal example the kind of mutually beneficial community/University engagement that creates inspiring student learning experiences, innovative and relevant research, and ultimately, stronger and more vibrant communities and regions."
The 2020 National Student Volunteer Week runs from August 10 to 16. This year's theme is Collective Impact: Give.Grow.Connect #NSVW20
---