View all news
Studying at the National Centre for Naturopathic Medicine – Your questions answered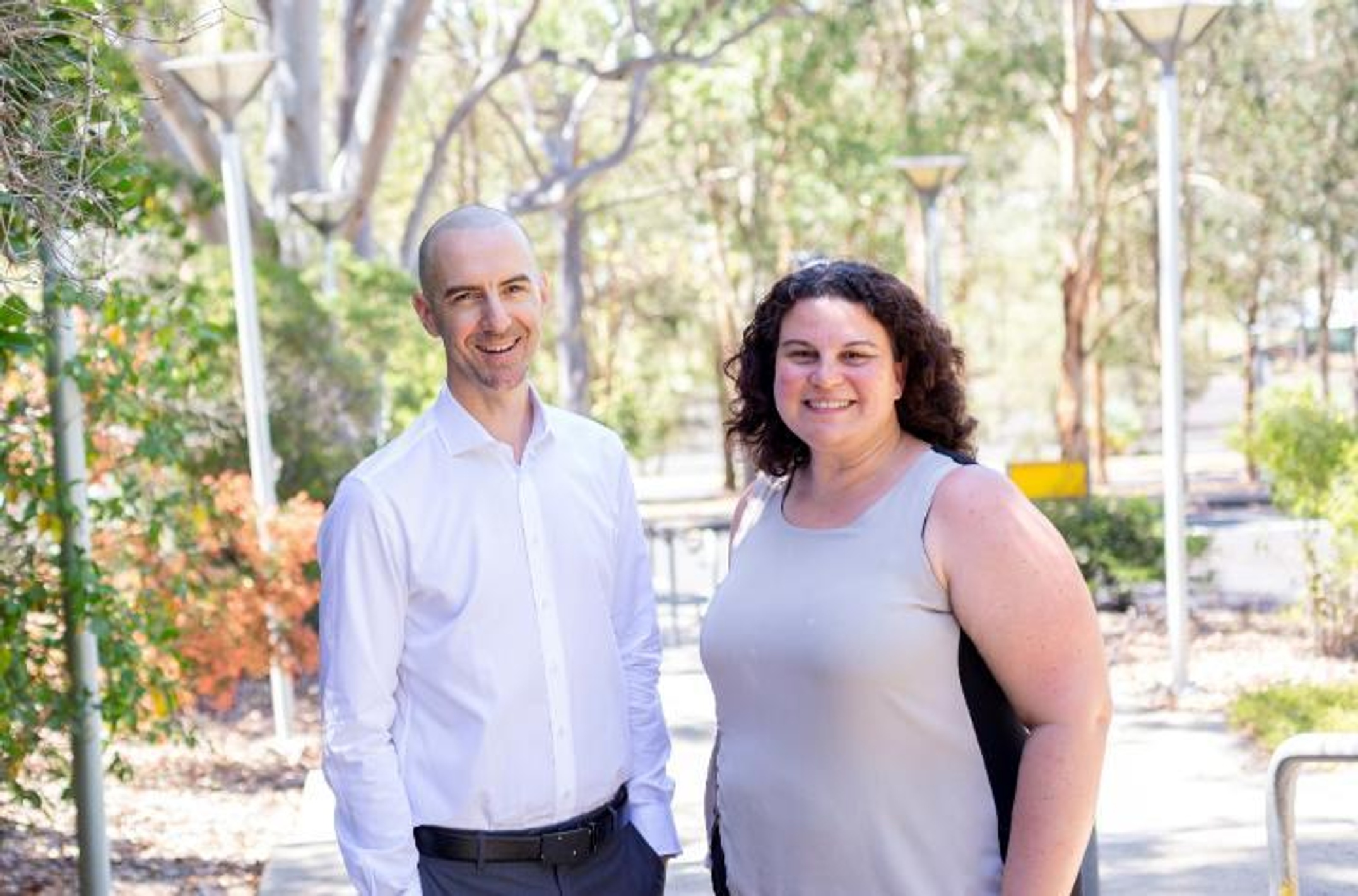 As the Southern Cross University Virtual Open Day wrapped up this month, there was significant interest from school leavers, non-school leavers, naturopaths and other health practitioners in studying at the National Centre for Naturopathic Medicine (NCNM).
Courses at NCNM are designed and taught by industry-leading experts. The unique courses aim to bring research, teaching and practice closer together in order to enrich clinical practice, enhance professional standing, and empower future leaders. Using an evidence-based approach, innovative technologies and an interdisciplinary focus, the Centre is preparing and supporting an integrated health workforce with the competency and capability to contribute to quality healthcare.
For those considering studying at NCNM, we have broken down the top three questions from our Open Day event. This includes a sneak peek into new courses launching in 2022 and 2023.

Q: What can I study in at the National Centre for Naturopathic Medicine? Specifically, please tell us more about the new Master of Lifestyle Medicine.
Our current offerings in the field of naturopathic medicine include a suite of innovative postgraduate courses, including the Graduate Certificate in Advanced Naturopathic Medicine, Master of Advanced Naturopathic Medicine, and the new Master of Lifestyle Medicine. All of these courses are underpinned by an evidence-based approach to provide an opportunity for graduates and professionals to extend their skills in critical thinking, clinical reasoning, and to build confidence and competence in specialised areas.
We are very excited to launch the Master of Lifestyle Medicine in 2022. This degree allows graduates with at least two years of clinical experience to specialise in Lifestyle Medicine. This is the only Master of Lifestyle Medicine currently offered in Australia and we have worked closely with the Australasian Society of Lifestyle Medicine (ASLM) to ensure this course provides a direct pathway into fellowship*. The degree is designed for health practitioners working in general medicine, allied health, nursing or other health disciplines who wish to develop skills and knowledge in the specialised field of lifestyle medicine.
This Master's degree will extend your knowledge in a different kind of way. The course assists practitioners to more confidently prescribe lifestyle interventions and facilitate behaviour change in order to support the prevention and management of chronic disease and to improve patient outcomes. The course uses an evidence-based approach to examine the principles and practices of lifestyle medicine, including determinants of health, clinical processes and models of care, and strategies and interventions for preventing and managing disease.

The Graduate Certificate in Advanced Naturopathic Medicine introduces students to advanced topics in naturopathic medicine. This course is ideal if you are a naturopathic practitioner wishing to develop specialised knowledge in areas such as reproductive health, gastrointestinal (gut) health and mental health. The Master of Advanced Naturopathic Medicine is ideal for naturopaths wishing to extend their skills in these areas even further, with the opportunity to advance naturopathic medicine evidence through a dedicated research component. All degrees are designed and delivered by experts in their fields and informed by input from industry and professional associations.

Q: Many people have asked – will NCNM offer a Bachelor degree in naturopathic medicine?

Launching in 2022, NCNM will offer an innovative clinical training program. The program will include an undergraduate naturopathic course**, and Australia's first graduate-entry naturopathic program for existing health practitioners in 2023**. Not only will you gain the knowledge and skills to practice as a clinical naturopath, it is the only program in Australia that will qualify graduates to practice in specialised and integrative healthcare settings. Graduates will be equipped for private practice in clinical settings, but will also be trained to practise acute care in settings such as aged care or palliative care, and to work alongside medical doctors and allied health professionals in integrative healthcare settings.
A Diploma of Health (Naturopathic Studies Specialisation) will commence in early 2022 and is now open for applications. This course will introduce students to naturopathic medicine, and provide them with an opportunity to experience university life at SCU. The course will also help students decide whether naturopathy is the right profession for them. Students completing this Diploma will receive credit towards the Bachelor of Health Science (Health and Lifestyle) naturopathic program**.
To keep up-to-date on these and other new courses offered by NCNM, register your interest here.
Q: Why would future students be interested in these courses? What makes the National Centre for Naturopathic Medicine different from other institutions?
NCNM is dedicated to advancing healthcare through the education of current and future health professionals through evidence-based practice. Naturopaths currently enrolled in our courses have already noticed a remarkable difference in the way they are thinking and the way they are practising – but more importantly, they report feeling more confident in their ability to scrutinise and advocate their practice, where appropriate; as such, our courses are strengthening the capability of naturopaths to build the credibility of the profession.
Complementary and alternative medicine (CAM) is an established component of Australian healthcare. It is also a rapidly growing industry, currently worth more than A$4.7 billion in Australia, and A$83 billion globally. Given the increasing demand for CAM services, there is a need to build a CAM workforce that not only has the capability to support this growth, but is able to effectively meet the health care needs of a growing population through the provision of quality health care. Naturopathic practitioners with advanced knowledge and skills may be well positioned to meet these needs.
If you missed the live Open Day information session with Associate Professor Matthew Leach and want to learn more about the National Centre for Naturopathic Medicine, check out the recording here. For further information, including course fees, entry requirements and contact details for specific courses, visit the Southern Cross University website.
The National Centre for Naturopathic Medicine at Southern Cross University is an internationally recognised centre of excellence and innovation in naturopathic medicine and health education, research and practice. NCNM creates, promotes and advocates a strong culture of incorporating evidence-based science into healthcare education and clinical practice.

*To be eligible for an ASLM Fellowship, graduates of the MLifestyleMed degree must also hold a bachelor degree qualification in a relevant health discipline. More information about ASLM Fellowships can be found at lifestylemedicine.org.au/fellowship.

**Subject to final University approval.
Media contact: Caitlin Zillman, NCNM Marketing and Communications Manager, +61 424 632 177 or caitlin.zillman@scu.edu.au
---