Hi I'm Mick and I'm Kylie and our daughter Candice is studying Occupational Therapy at Southern Cross University.
Candice is very hard working she's motivated and she's very goal driven so she knows exactly where she's going. She didn't want to sit behind a desk she wanted to be out helping people. When Candice was looking around for universities, she chose Southern Cross because she felt comfortable there and I think that's a really special thing to look for.
Southern Cross has provided Candice with opportunities and unique experiences that no other university can offer her. The campus on the gold coast is absolutely beautiful you've got the beach on one side you've got the airport on the other.
The facilities being state of the art she has hands-on experience using all the equipment that she will use in her career so it's a pretty special place to study.
Candice has academic lecturers, but she also has Occupational Therapists that are out in the field so when she's doing those subjects, they are talking about real life experiences, and I think that just broadens the horizon for them.
For Candice having a small class size has been beneficial because she gets to know all the students that are in her class and it's nice to know that her lecturers know her by name. It just takes the pressure off going into that subject having that relationship with knowing that they are there to support you and they've done the study as well which definitely makes a difference.
Candice's first placement was at a camp that ESA ran, and she was lucky enough to be offered a position with ESA from her first placement she now has a job from that she's working with Occupational Therapists she has her own clients and possibly have a position after she graduates.
I believe that she will go on and do great things in life and Southern Cross has assisted us with that.
A university that's helping my daughter achieve her dreams. That's Excellent.
Health
The healthcare and social assistance industry is Australia's largest and fastest-growing industry. If you have an interest in the human body and a passion for helping others, your career prospects are promising.
Our degrees are designed in consultation with health sector associations to ensure you are well-prepared for what the industry needs.
Southern Cross University offers undergraduate and postgraduate courses in a wide range of health disciplines including biomedical science, exercise physiology, midwifery, nursing, pedorthics, podiatry, psychological science, speech pathology, sport and exercise science, occupational therapy and osteopathy.
Most of our health science courses, offered by the Faculty of Health, fulfil the academic pre-requisites for professional registration. Two on-campus health clinics provide safe and supervised environments for student practicums.
Why study health at Southern Cross? 89% of our health graduates employed shortly after graduation – Quality Indicators for Learning and Teaching 2018.
Why choose Health with Southern Cross?
One of the best clinical lab facilities in Australia
Health Clinics on-campus provide safe and supervised environments for practicums
5-star psychology ratings
We're ranked 5-stars for graduate salary and student support in psychology (GUG 2022)
Guaranteed entry with Diploma of Health
Students are guaranteed entry with Diploma of Health into numerous Health Bachelor courses
Graduates in very high demand
Health graduates in very high demand as Health Care and Social Assistance is Australia's largest and fastest growing industry
Browse by interest area
spacer
Fostering capable and creative practitioners, researchers and scientists. The Faculty of Health offers a comprehensive range of undergraduate and postgraduate courses in a range of health disciplines.
Working with professional associations, we design and deliver contemporary courses that are industry-relevant. Students access our modern laboratories and specialist facilities for practical training.
Many of our courses include professional placements that enable students to gain first-hand experience in the workplace. Professional experience placements require students to fulfil certain pre-requisites prior to attending placement.
Other faculties with health courses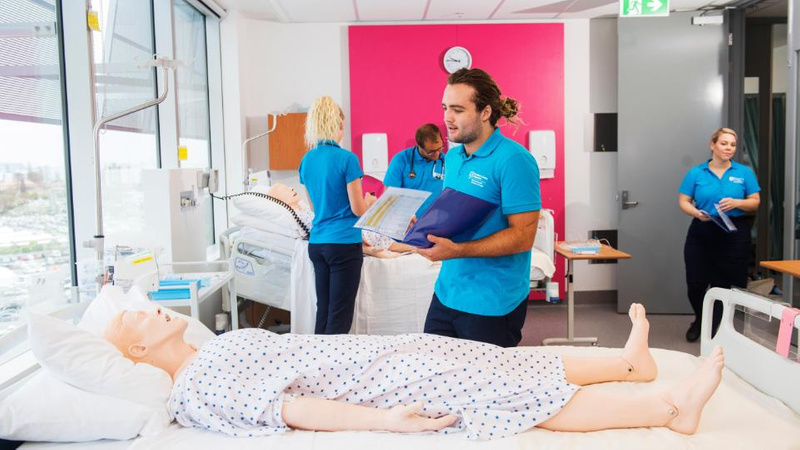 Southern Cross Model is a better way to learn
For almost a century the sandstone walls of Universities housed the same teaching model. The Southern Cross Model is different – immersive, responsive, in tune with the 21st century student. By joining Southern Cross, you are part of a better way to learn.
Prepare for university with a pathway program
If you have the passion, we have the entry pathway. We offer preparation courses to refresh your academic skills, increase your entry rank, or get you on track for a degree with a short course.
More information for:
Search all courses
spacer
Further information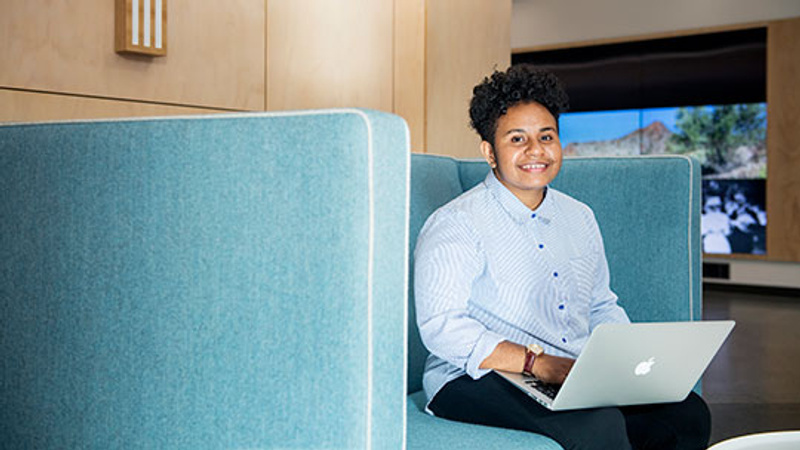 How to apply
Ready to take the next step in your higher education journey? Find out how you can apply.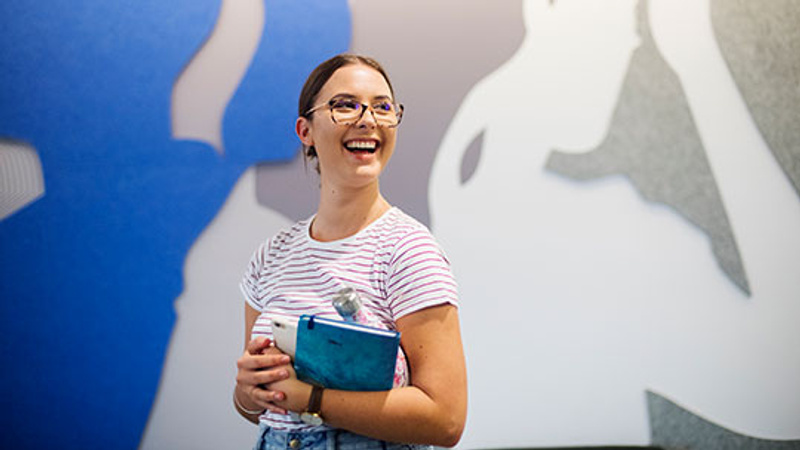 Entry pathways
There are many ways to get into Southern Cross University. Discover your options with an entry pathway.
Scholarships
The University offers a wide range of scholarships for undergraduate and postgraduate students.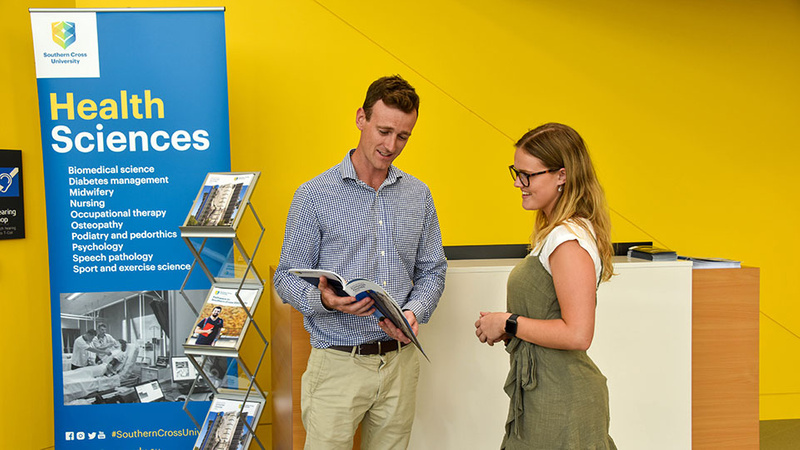 Upcoming info sessions
Southern Cross University regularly holds on-campus and online information sessions.
---
Get in touch
Future students (domestic)
T: 1800 626 481
Current Students
T: 1800 005 687
T: +61 2 6620 3666
Future students (international)
T: +61 2 6620 3876
For more details
+