View all news
Educator receives national recognition at Australian Women in Music Awards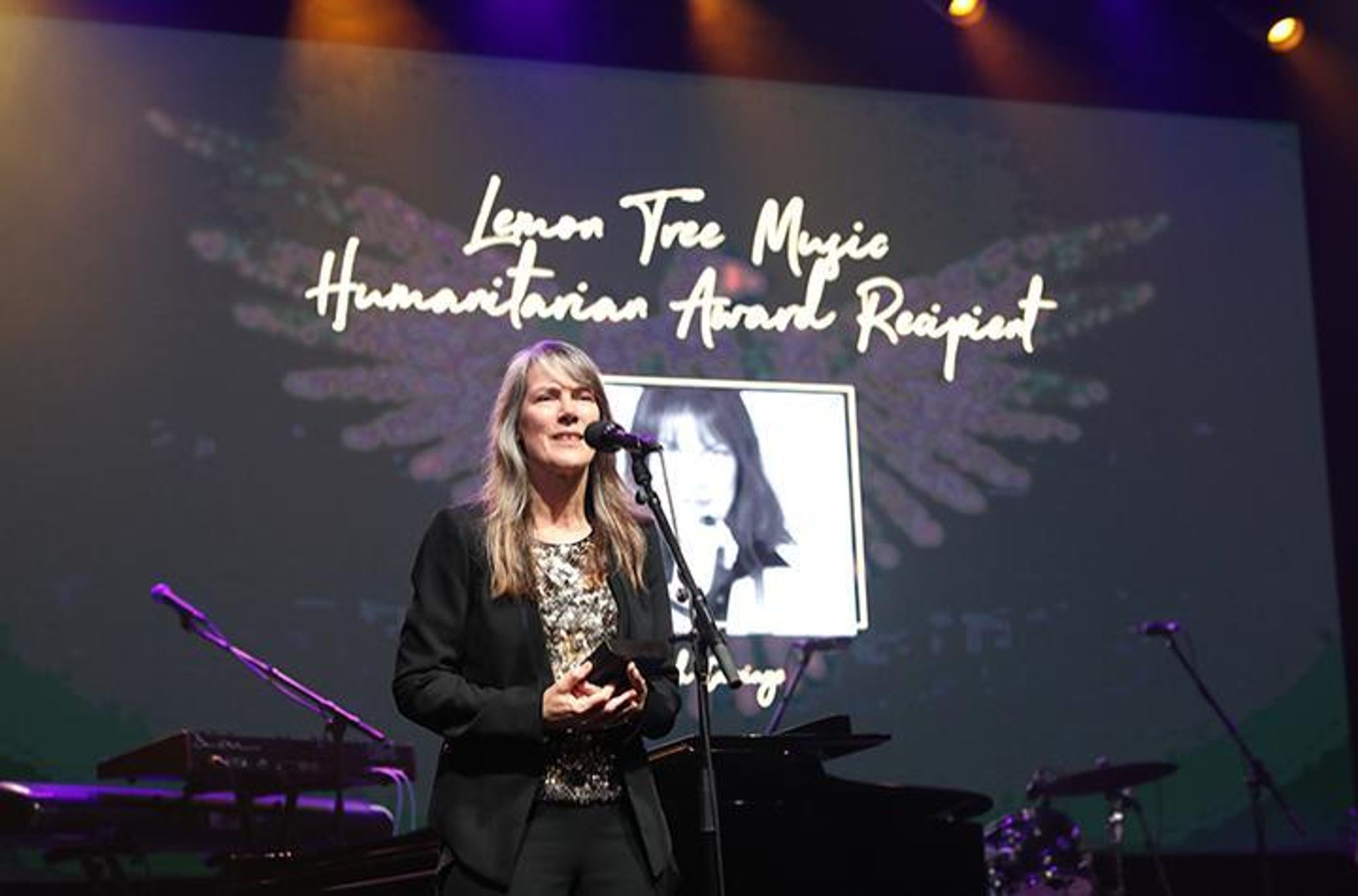 Dr Leigh Carriage, a senior music lecturer at Southern Cross University, has taken out the Humanitarian category at the Australian Women in Music Awards.
The AWMA recognised Dr Carriage with its Humanitarian Award for her tireless educational work, particularly over the past decade coordinating the Visiting Artists Mentoring Program for Women in Contemporary Music directed to regional areas of Australia.
"It's a tremendous honour for the Humanitarian Award to be awarded to me. I was deeply surprised, given the esteemed nominees I was amongst," said Dr Carriage of the win on Wednesday night at The Tivoli in Brisbane (traditional name Meeanjin).
"The Award gave me an opportunity to shine a light on Lismore, on regionalism, on the absolute generosity and consistency of APRA-AMCOS to support the grants that I've applied for over the 16-year duration of the APRA-AMCOS Songwriting Workshops at Southern Cross University. It's the consistency of that funding that allowed me a platform to keep bringing some of the best singer-songwriters, composers and instrumentalists from Australia and New Zealand to the Northern Rivers."
Artists like Bernard Fanning, Mia Dyson, The Stiff Gins, Hiatus Kaiyote, Troy Cassar-Daly, Katie Noonan, Lior and more have all come to the University's Lismore campus to share their skills, insights and inspirations with Southern Cross music students.
"I was in very good company with the industry's best of the best," Dr Carriage said. "Seeing Tina Arena perform her tribute to Olivia Newton John was breathtaking. And Emma Donavan singing so magnificently; it was terrific to reconnect with Emma who I taught for a short time at TAFE on Eora land in Sydney many years ago.
"It was wonderful to be reunited and watch everyone's success blossoming, especially for an industry that paused so significantly over COVID."
Dr Carriage is a practising songwriter, composer and performer in her own right alongside her role as vocal teacher at Southern Cross University.
AWMA Founding Executive Producer and Program Director Vicki Gordon said: "Through AWMA we have effectively raised the collective voice demanding equitable access, safety and recognition for women in the Australian music industry. We are well and truly focussed on the future."
Learn more about the winners of the 2022 Australian Women in Music Awards.
Watch the Australian Women in Music Awards ceremony
The Australian Women in Music Awards will be broadcast for the first time on ABC TV. Tune into ABC TV Plus (Channel 22) at 8pm on Saturday May 21.
See Dame Olivia Newton-John AC DBE inducted into the AWMA Honour Role (alongside music legends Helen Reddy and Judith Durham AO), including a special tribute performed by Tina Arena.
MCs: Yumi Stynes and Dizzy Doolan.
Performances: Emma Donovan & Kee àhn; Tina Arena: BARKAA & Dizzy Doolan; Sahara Beck; Sandy Evans & Satsuki Odamura; and Montaigne. Plus the world premiere performance of the new classical composition, Jubilissima, commissioned by AWMA, and performed by Elena Kats-Chernin with Brandenburg lead trumpeter Leanne Sullivan.
---