View all news
Screenworks mentorship a life-changing experience for Felicity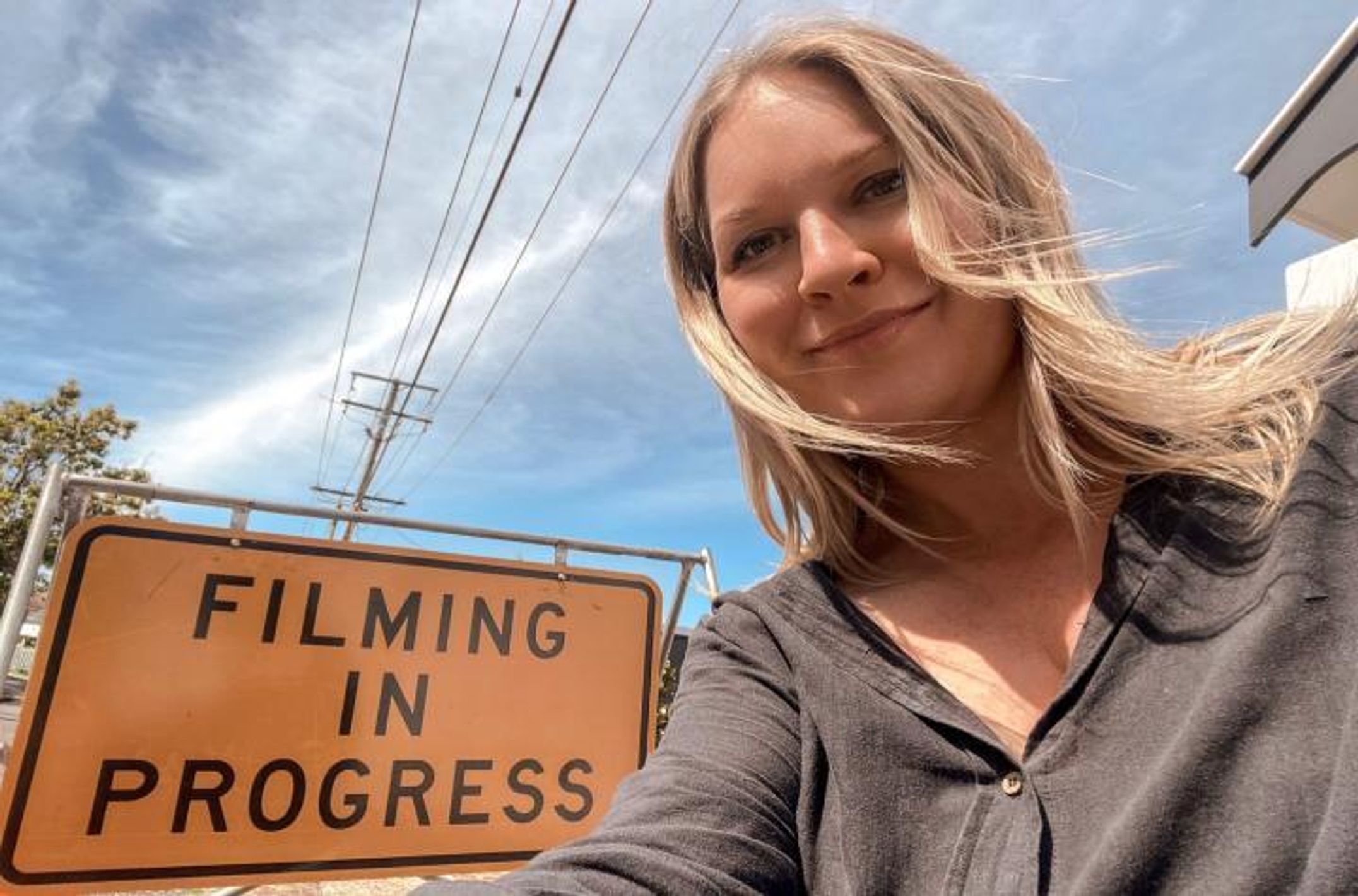 A mentorship through Northern NSW industry association Screenworks has proved a life-changing experience for mother-of-three and Southern Cross digital media student, Felicity Pengilly.
Felicity was the latest student to reap the benefits of the exclusive Southern Cross University and Screenworks mentorship program, gaining real-life experience working on a professional set, as well as valuable career guidance from an industry heavyweight, producer Sara Taghode.
The partnership provides the chance for final-year students of Digital Media or related disciplines (Writing, Art & Design, or Music) to work with highly regarded industry leaders.
The mentors within the Screenworks program are carefully selected to match each student's skills and career aspirations. Felicity said that her selected mentor, Sara from Kiosk Films, was an ideal choice.
"Sara and I were a perfect match. We connected creatively and built a professional rapport. We discussed what film sets look like, how they run, what makes up a film crew, and big versus small budgets," said Felicity.
"We also talked about my future goals and aspirations, where I wanted my career to go post-degree, the nuts and bolts of the mentorship, and unique information about working in the film industry."
In addition to receiving valuable industry advice, Felicity had the opportunity to gain hands-on experience, shooting a television commercial (TVC) for Australian weight-loss company 'Lite N Easy.'
"While on set, it was my job as a runner to tend to whatever the crew needed. Things like running errands, collecting catering, assisting wardrobe, transporting talent, helping the art department set up rooms for filming and general housekeeping," she said.
The TVC was set in Brisbane across three locations, involving 12-hour days and early wake-up alarms, yet that did not diminish Felicity's excitement.
"Despite the long days on set, the intense heat and rigorous workload, I loved every minute of my experience. I was never bored, and I met the most amazing people on set who were accommodating, welcoming, and knowledgeable," she said.
Felicity matched the screening criteria for the Screenworks mentorship as a motivated individual achieving great results in her studies, with a clear talent and commitment to pursuing a career in the industry.
"I learned so much from it, and for any future students who are looking for real-world experience, I highly recommend applying."
In 2022, Felicity will be working on a Gold Coast reality series set while managing her freelance business Third Eye Media Space, and preparing for the arrival of her new baby girl. She hopes to work with Sara again this year and continue making connections and gaining experience in the industry.
"To have an experience like this has been life-changing for me. I found my true calling with this mentorship. My career goals are strong and unwavering, and I cannot wait for the future."
The Southern Cross University partnership with Screenworks also provides students with a free student membership, providing access to professional events and industry leaders.
Read more about studying Digital Media at Southern Cross University.
---