Southern Cross University Digital Media student, Felicity Pengilly, was awarded the Screenworks mentor program back in 2021. Fast forward two years and she has scored a production gig on the Netflix series Surviving Summer.
"After my mentorship ended, I added myself to the Screenworks 'Crew Database' to up my chances of getting some key roles in productions filmed locally," Felicity said.
"I was blown away when I received a call from casting at Werner Film Productions."
Felicity jumped at the chance to sign on as a Production Assistant/Runner for the second season of Surviving Summer – hosted on the world's biggest streaming platform, Netflix.
The show tailors around rebellious Brooklyn teen Summer Torres (Sky Katz), who is sent to live with family friends in the tiny town of Shorehaven.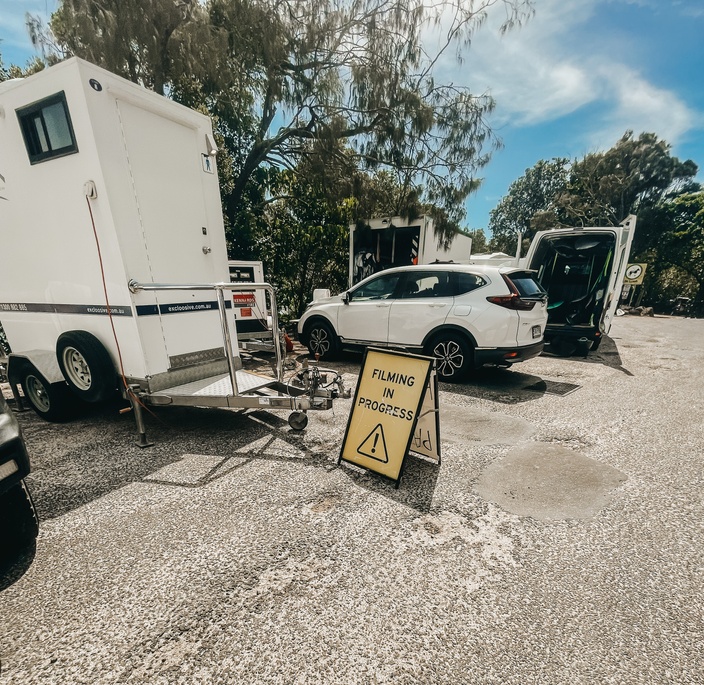 The team trusted Felicity with everything from purchasing electrical tape to literally holding the whole show in her hands.
"I transported the film reels (also known as rushes and split rushes) from first call to end of day wrap to the editors, which meant that I was one of the first to arrive and the last to leave."

Now in the final year of her degree, Felicity can see how all the late nights have paid off, drawing a clear connection between her university studies and the real world.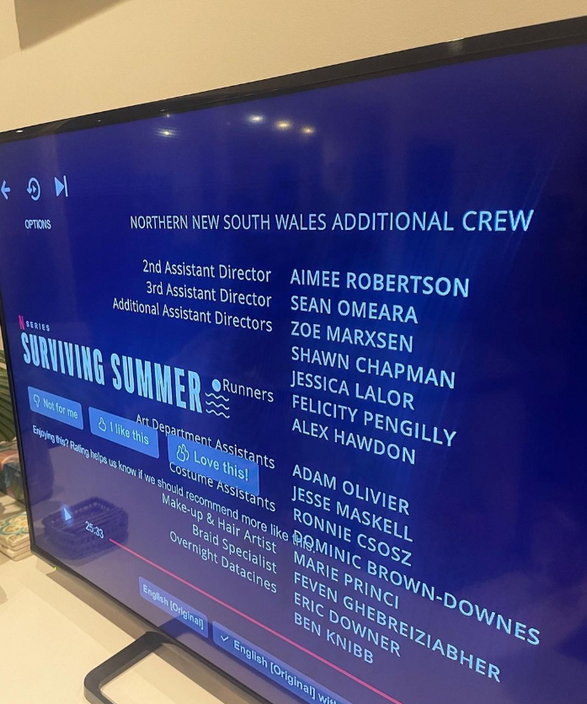 Reflecting on her experiences, Felicity offered valuable advice to those wanting to break into the industry.
"Be willing to start from the bottom and work your way up, no matter what your previous experience or job was," she said.
"Take every opportunity that is offered to you, even if they seem menial or boring; every opportunity paves a road to further opportunities.
"Lastly, make your presence on set a memorable one. You never know who is paying attention."
Learn more about studying Digital Media at Southern Cross University.
---