Get set for your degree with a diploma
SCU College has a variety of diplomas that provide a pathway into a university degree. If you do not have a suitable qualification for direct entry into a specialist degree program, or if you want to study university one step at a time, talk to our team about finding the perfect diploma for you.
spacer
Diplomas provide direct entry
into the 2nd year of a range of bachelor courses with students able to receive up to full advanced standing into those linked bachelor pathways.
Get a qualification while you study
Complete a diploma and you can receive a university award in your own right. This can help secure a job in your discipline while continuing studying.
Additional support through College Connect
Diploma students have additional support, which includes weekly one-hour workshops and a Blackboard learning site with resources for online students.
For all students, on-campus and online
Diplomas are for both international and domestic students, with domestic students having online and on-campus study options.
spacer
We offer a range of diplomas to help make sure you start your university journey in the field you are passionate about while gaining credit towards your future Southern Cross University bachelor degree.
When you choose to study a pathway diploma at SCU College you will be supported every step of the way by the College Connect initiative. You will also receive significant credit (advanced standing) into the specialist bachelor degree you are aiming for, based on the units you successfully complete in your SCU College degree. The diploma pathway is the beginning of your professional career.
Our diploma courses
Frequently asked questions
How long will it take?
A diploma is one year full-time or 8 units. Graduates can receive up to 8 units of credit towards a bachelor degree.
What will it cost?
See tuition fees and charges information.
What will I study?
Each diploma starts with introductory units which develop the skills vital to your future success. These normally include units about:
Language and learning related to your discipline
An introduction to your broad discipline.
These foundational units are followed by degree-level units from the linked bachelor degrees. SCU College continues its support while you are studying these units. For details of specific units, click on the courses listed above and look for 'Course Structure'.
Where will it lead?
Diplomas open access to a world of careers and professions - including occupational therapy, speech pathology, podiatry, nursing, education, engineering, science, business, tourism, social work, creative arts and cultural studies. Some will provide you with the qualifications for employment in their own right, while others will allow you to access professions you may not have thought possible.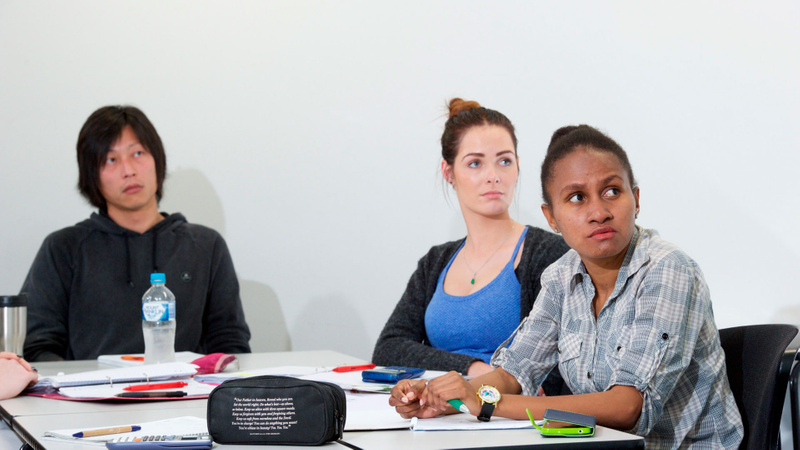 Get connected with College Connect
If you want to succeed in your studies, develop your academic skills, and meet other students from your units, then come along to the weekly College Connect workshops!
College Connect will help you to improve your learning skills, access support services, and meet other students.
The free College Connect academic support workshops focus on helping you develop your skills and build a stronger connection with your university. And the best part? College Connect workshops are free to all students enrolled in our diplomas, Career Start, and Postgraduate Qualifying and Undergraduate Qualifying programs.
Connect today
---
Contact SCU College
Dean, SCU College - Pro Vice Chancellor (Academic Quality)
T: +61 7 5589 3366
Assistant to Dean, SCU College
T: +61 7 5589 3360
+