Justice fails in a lot of ways. There's always, you know, people they have a good case but no one can manage to do anything for them.
I want to be in the position that I can do pro bono work for people who cannot access justice.
My name is Joanna Byrne and I'm a Southern Cross University Law graduate.
I was working as a florist and I decided that I wanted to do something a bit more with my life.
I hadn't studied since like 1982 or something you know, so it was a big step to go back to university. I had a setback at the end of my first session, my husband passed away so then I was left single mother with seven children and the university gave me lecturers to help me.
They had other students contact me as well. So they put all these networks and support in place so that I can continue to get through.
All the lectures are recorded so I could listen to them in the car so gives you that flexibility to study when you want.
I won the National Indigenous Law Student of the Year in 2016. I was a bit humbled and shocked that I'd actually been nominated and won it.
I was offered a graduate job six months before I'd finished and had a contract signed so I've started work three days after I finished.
In ten years I want to have my own chambers and be practising at the bar and doing more social justice and sort of pro bono work but have a good work-life balance with the kids.
When I started studying there's no way in my wildest dreams I thought I would ever be where I was today.
You hear stories all the time that you know you're not going to get a job in Law because you're a mature age student who studied online and so I proved them all wrong I guess.
Law
Let your studies in law fuel a new generation of social justice and equity.
Stand up for what's important to you and personalise your degree with elective units in areas such as human rights, race and the law, animal law, climate law and policy, psychology and the law, and ecological jurisprudence.
What makes studying Law at Southern Cross different to other universities?
Supervised work placements build networks
at Summer and Winter Law Schools
Moot Court facility on campus to gain courtroom practice
Lecturers who are internationally recognised experts
Gain academic qualifications for admission to the legal profession.
spacer
Southern Cross University offers the following Bachelor of Laws (LLB) units that have been assessed as covering the essential 'Priestley Eleven' areas of Australian Law:
| Priestley 11 area | Southern Cross University LLB unit |
| --- | --- |
| Criminal Law and Procedure | LAWS2008 Criminal Procedure + LAWS2009 Criminal Law |
| Torts | LAWS2015 Torts |
| Contracts | LAWS2002 Contract Law I + LAWS2003 Contract Law II |
| Property, both Real (including Torrens System Law) and Personal | LAWS2012 Property Principles |
| Equity (including Trusts) | LAWS2017 Principles of Equity |
| Company Law | LAWS2007 Corporations Law |
| Administrative Law | LAWS2006 Administrative Law |
| Constitutional Law of the Commonwealth, States and Territories | LAWS2005 Constitutional Law |
| Civil Procedure | LAWS2013 Civil Litigation and Procedure |
| Evidence | LAWS2016 Evidence |
| Professional Conduct (including basic trust accounting) | LAWS3003 Professional Conduct |
Please note that other units offered in Law & Justice (other LLB units, and units in the Bachelor of Legal and Justice Studies (BLJS) and the Associate Degree in Law (Paralegal Studies) (ADL)) do not count towards the 'Priestley Eleven'.
Why choose Law with Southern Cross?
5-star rating
We're rated 5-stars for teaching quality and student support (Good Universities Guide 2023: Law)
Postgraduate experience
We're rated 5-stars for postgraduate overall experience, student support and teaching quality (GUG 2023)
Entry pathways
Entry pathways available into Bachelor of Laws from the Associate Degree in Law (Paralegal Studies)
Double degrees
Our double degrees enable students to expand their career options or focus in a specialist field, with only one extra year of study
Browse by interest area
spacer
We provide legal education for future lawyers and paralegals in a supportive, scholarly environment.
The Faculty of Business, Law and Arts offers undergraduate and postgraduate degrees which promote the rule of law, the highest standards of ethical conduct, professional responsibility and community engagement. All are fully articulated to enable students to transfer between courses depending on their grades. Our courses are intellectually rigorous, relevant, and develop fundamental graduate attributes for a successful career in law and justice.
Other Faculties with law and justice courses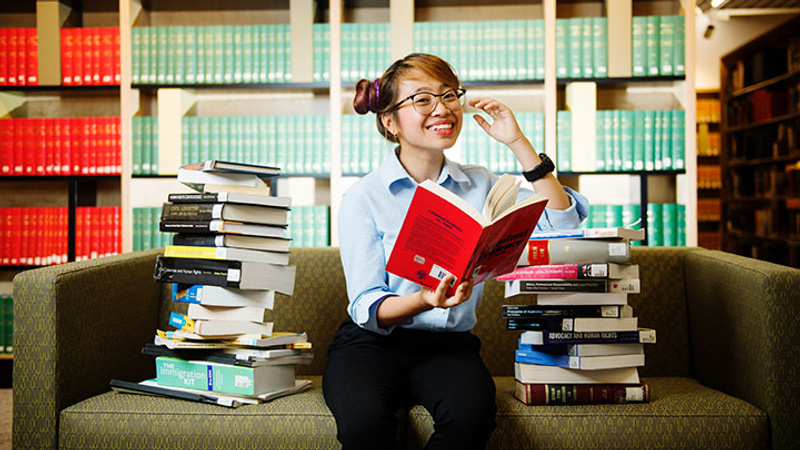 Southern Cross Model is a better way to learn
For almost a century the sandstone walls of Universities housed the same teaching model. The Southern Cross Model is different – immersive, responsive, in tune with the 21st century student. By joining Southern Cross, you are part of a better way to learn.
Prepare for university with a pathway program
If you have the passion, we have the entry pathway. We offer preparation courses to refresh your academic skills, increase your entry rank, or get you on track for a degree with a short course.
More information for:
Search all courses
spacer
Further information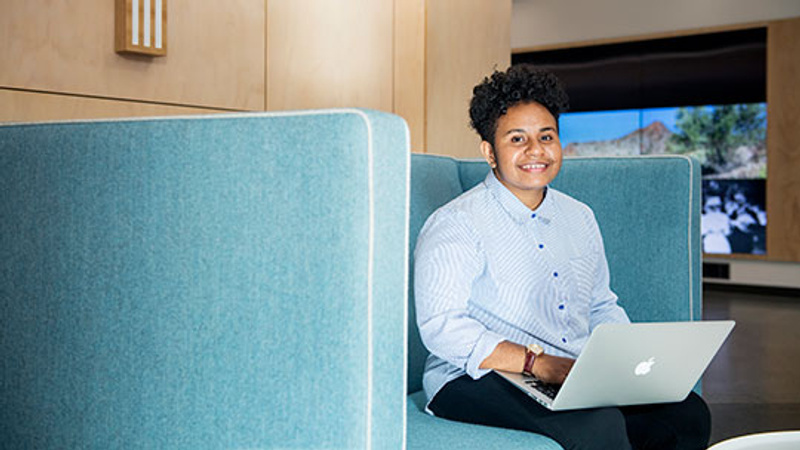 How to apply
Ready to take the next step in your higher education journey? Find out how you can apply.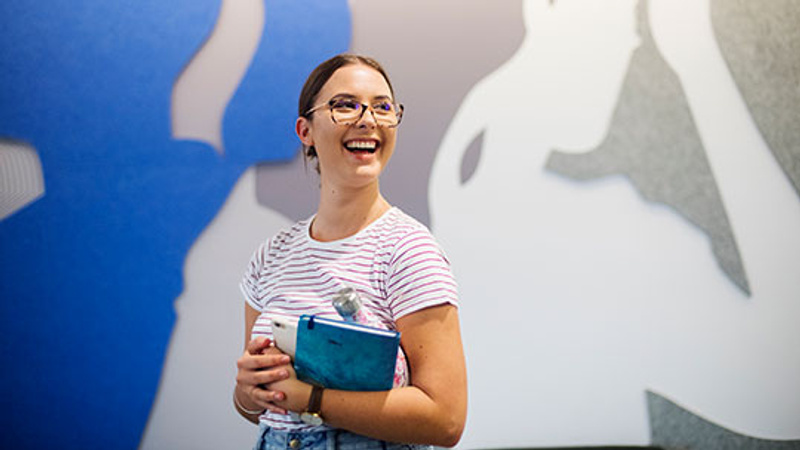 Entry pathways
There are many ways to get into Southern Cross University. Discover your options with an entry pathway.
Scholarships
The University offers a wide range of scholarships for undergraduate and postgraduate students.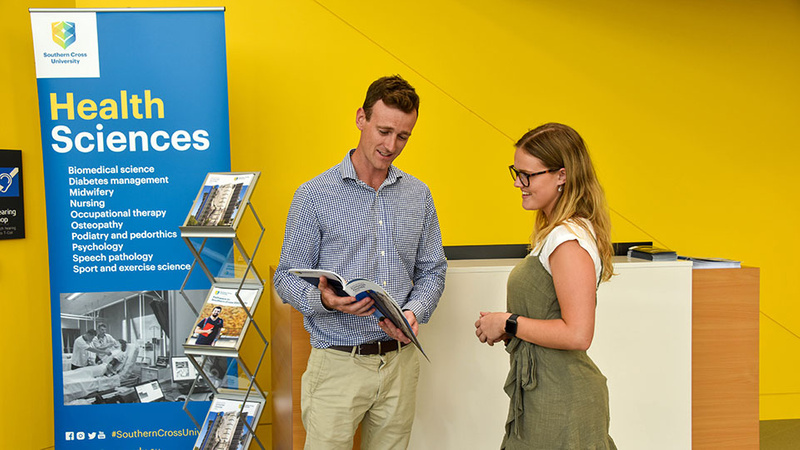 Upcoming info sessions
Southern Cross University regularly holds on-campus and online information sessions.
---
Get in touch
Future students (domestic)
T: 1800 626 481
Current Students
T: 1800 005 687
T: +61 2 6620 3666
Future students (international)
T: +61 2 6620 3876
For more details
+