Transition to Uni
An exciting, fee-free opportunity that guarantees you direct entry to uni
Remove the uncertainty and secure your Transition to Uni
We are living through uncertain times and that unpredictability is felt most acutely by students completing their Year 12 studies and those who have recently completed Year 12.
But we can put some certainty back in the equation.
Southern Cross University is offering Year 12 students and recent high school graduates an opportunity to guarantee a place at university in 2023.
Transition to Uni is a fee-free, six-week intensive preparatory course designed for school leavers who have completed Year 12 with an ATAR (or equivalent). This full-time program involves 10 hours of class and up to 30 hours of independent study and assessment preparation each week.
The online course starts in January and successful completion will guarantee you entry into all Southern Cross University undergraduate degrees* in March 2023.
*Some courses also have additional entry requirements such as an interview, refer to relevant course page for further information.
Frequently asked questions
Am I eligible?
You must be a recent school leaver with an ATAR (or equivalent) or an ATAR-eligible Year 12 student.
Where is it held?
Online.
How much does it cost?
This is a fee-free course.
When does it start?
January 2023. Course duration is six weeks.
Ready to apply?
Apply for the Transition to Uni course
Complete the six-week program
Guaranteed entry to your preferred Southern Cross University degree.*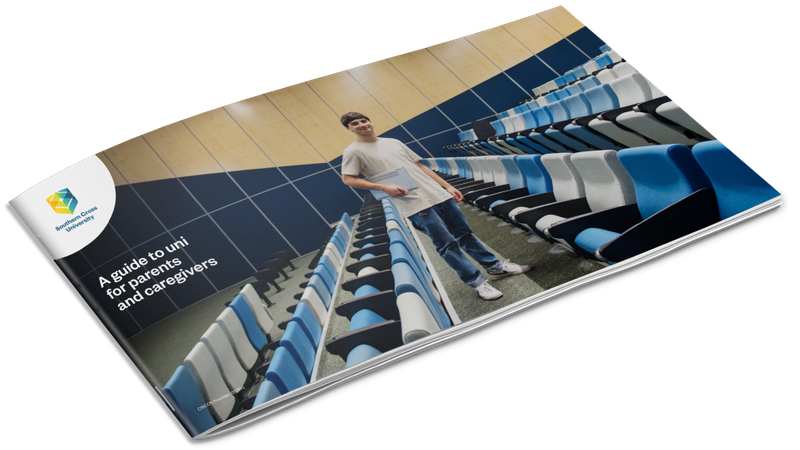 Information for Parents and Caregivers
Feeling confused about the transition from High School to Uni. Download our free guide to provide more clarity around the process.
Download your free guide