Research highlights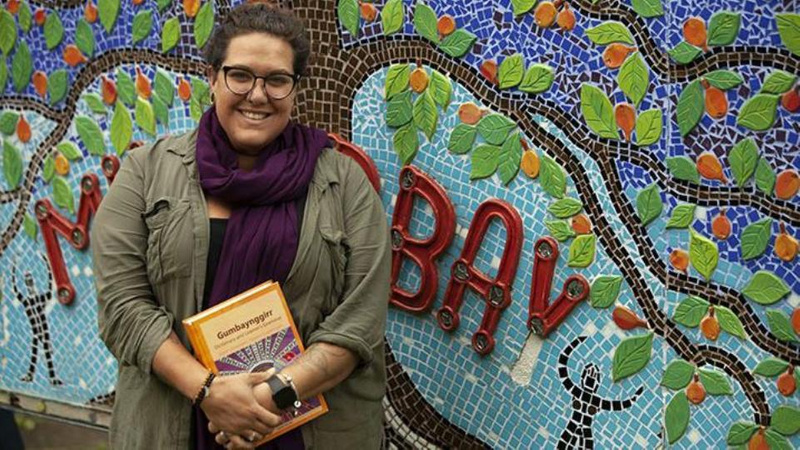 Who Do You Think You Are? Indigenous segregation in Australia just 50 years ago.
The intersections between politics and culture; and investigating labour histories in Australia and their manifestation in theatre and film
These are the interdisciplinary research interests of Dr Lisa Milner, Senior Lecturer and Course Coordinator of the Bachelor of Digital Media.
It started with her doctoral work on the films produced by the Waterside Workers' Federation Film Unit (WWFFU) from the 1950s. Dr Milner's research produced a monograph, a digitised set of the films and an oral history.
Closer to home and the racial tensions that overshadowed the small NSW mid-north coast town of Bowraville last century sparked her interest. Dr Milner was appointed the Bowraville Theatre's restoration manager in 2000 when a group of residents was determined to re-establish the building as the town's centrepiece. The residents also wanted to understand how community differences perpetuated by the early segregation practices could be overcome. Being restoration manager gave Dr Milner firsthand access to archives and information that was later published in a research paper.
From 1940 until it closed down in 1965 the Bowraville Theatre operated as a racially divided business. Aboriginal people had to buy their tickets separately, enter the theatre by a separate side entrance, occupy inferior wooden seats below an interior wooden partition, and leave before the program ended.
Charles Perkins and the Freedom Riders visited in 1965 to picket while their plans to stage a stand-in demonstration inside failed. One of the Gumbaynngirr people who joined the Freedom Riders at the theatre's front door that day was 10-year old Martin Ballangarry, who for all of his young life had been denied front-door access. Uncle Martin is now a leader in the community, a Nambucca Valley Shire councillor and a supporter of the theatre's restoration.
Dr Milner's achievements as Bowraville Theatre's restoration manager and the artistic and theatrical connections she formed have led to many publications and media presentations. A highlight was her appearance and contribution to SBS TV's Who Do You Think You Are? featuring Indigenous singer Casey Donovan. It turns out one of Casey's relatives is Uncle Martin.
Dr Milner and Uncle Martin worked with the SBS producers to present Casey with the story of her Granny Flo, another prominent elder in the Bowraville community. During the episode, Casey joins Uncle Martin and Dr Milner in the Bowraville Theatre to learn about its Indigenous segregation policy.
Dr Milner said raising awareness of Bowraville's dark history with new national and international audiences through Who Do You Think You Are? was crucial. "It's important for us to raise questions about the past, to unearth what's happened to our families and our communities. Australia has many hidden histories just waiting to be uncovered."
---
Contact the Faculty of Business, Law and Arts
Executive Dean of Faculty
T: T: +61 7 5589 3054
Associate Dean (Education)
T: T: +61 7 5589 3209
Associate Dean (Research)
T: T: +61 7 5589 3209
+