Meet the SEAE Research Team
Meet our Faculty members through the link below.
Research Leadership Team
Members
External associates
SEAE Leadership Team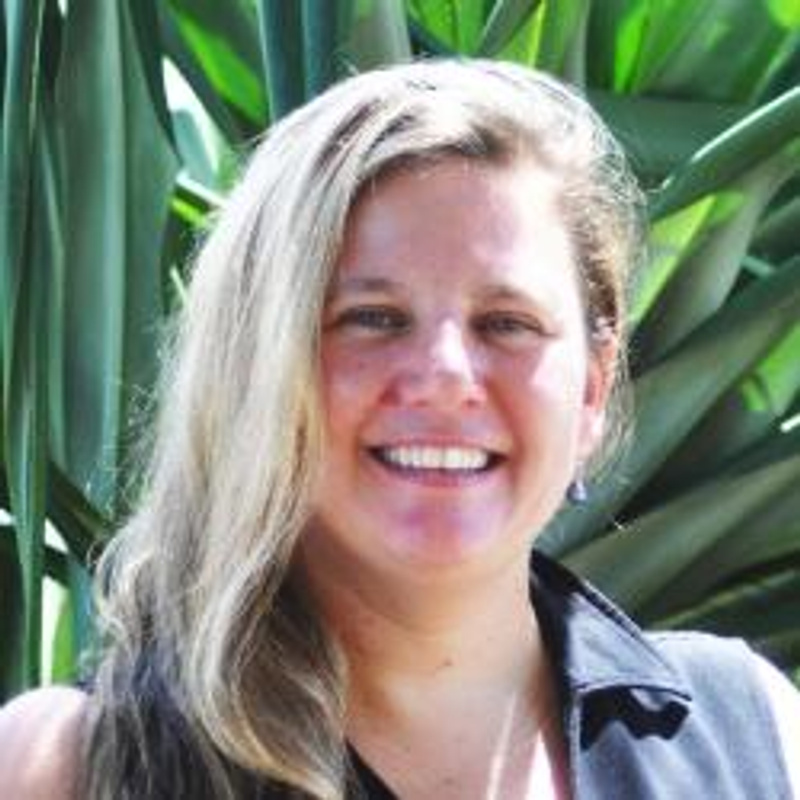 Professor Amy Cutter-Mackenzie-Knowles
SEAE Research Leader; Executive Dean, Faculty of Education
Amy Cutter-Mackenzie-Knowles is a Professor of Sustainability, Environment and Education at Southern Cross University and a leader in environmental education research with a particular interest in child-framed arts-based research methodologies.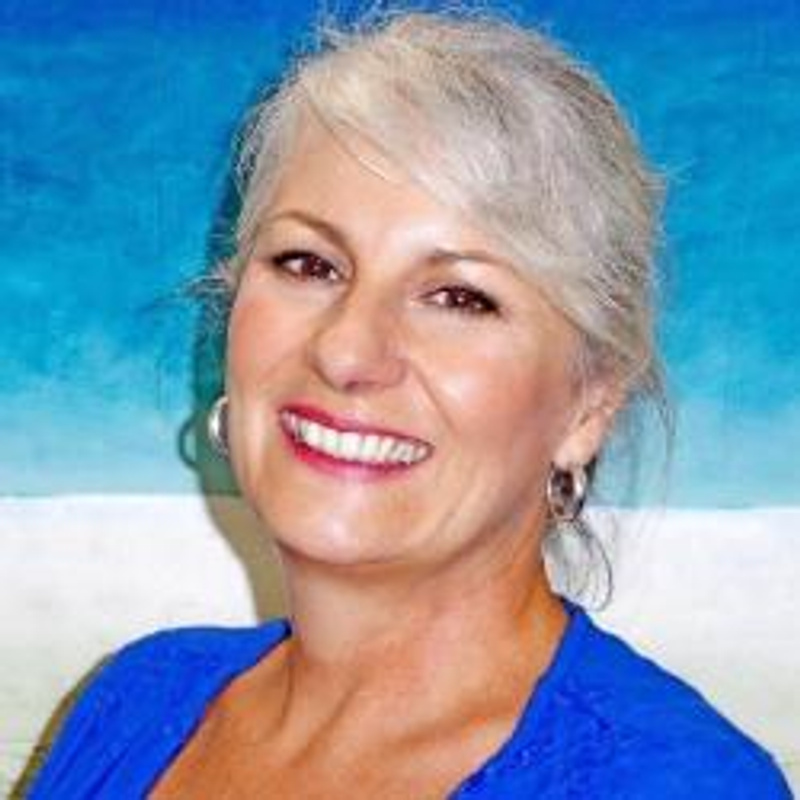 Professor Alexandra Lasczik
SEAE Deputy Research Leader; Associate Dean (Research)
Lexi Lasczik is an internationally and nationally esteemed Arts-based researcher, most particularly in the discipline of the Visual Arts and critical Walking Inquiry. She was previously a secondary school educator for 25 years.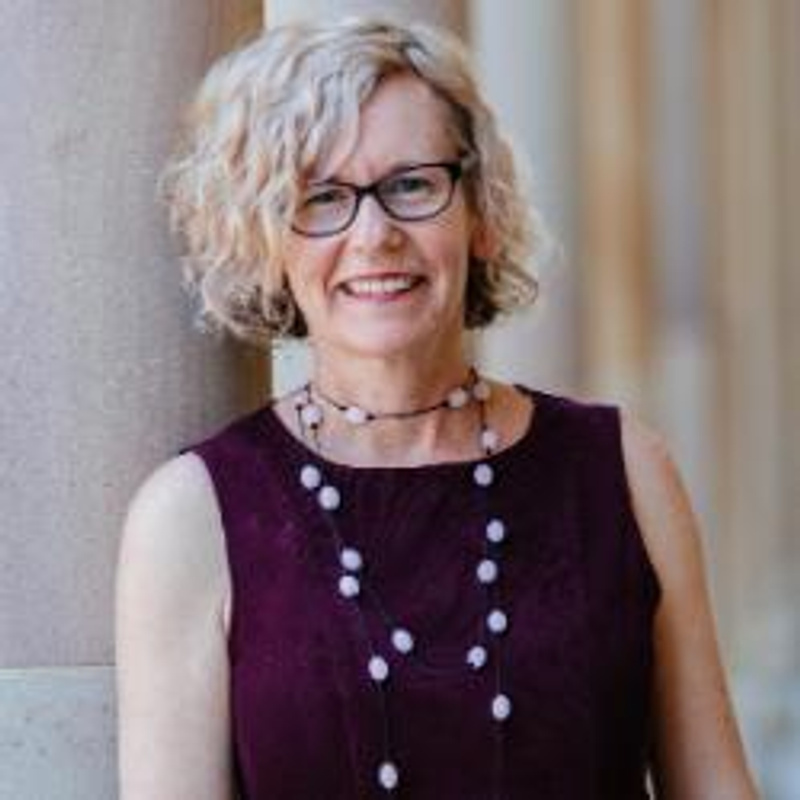 Associate Professor Louise Phillips
SEAE Mentoring Coordinator
Louise Phillips has more than 30 years of experience working with children across various settings, as an early childhood teacher, storyteller, consultant, researcher and tertiary educator. She is internationally known for her research and publications on storytelling, children's rights and citizenship, arts and rights based pedagogies and methodologies, decolonizing methodologies, sensation and place.
Dr Marianne Logan
SEAE Research Partnership Co-ordinator
Marianne Logan is a lecturer at Southern Cross University and is one of the founding members of the Sustainability Environment and Education research cluster. She is passionate about inspiring learners in science, sustainability and the environment.
Dr Maia Osborn
SEAE Seminar Co-Coordinator
Maia Osborn works as a research fellow within the Sustainability, Environment and the Arts in Education Research Cluster. Maia's PhD explored environmentally conscious teachers' philosophies, pedagogies and practices. She is currently researching in the areas of nature play, climate change education, and children's relationships as nature.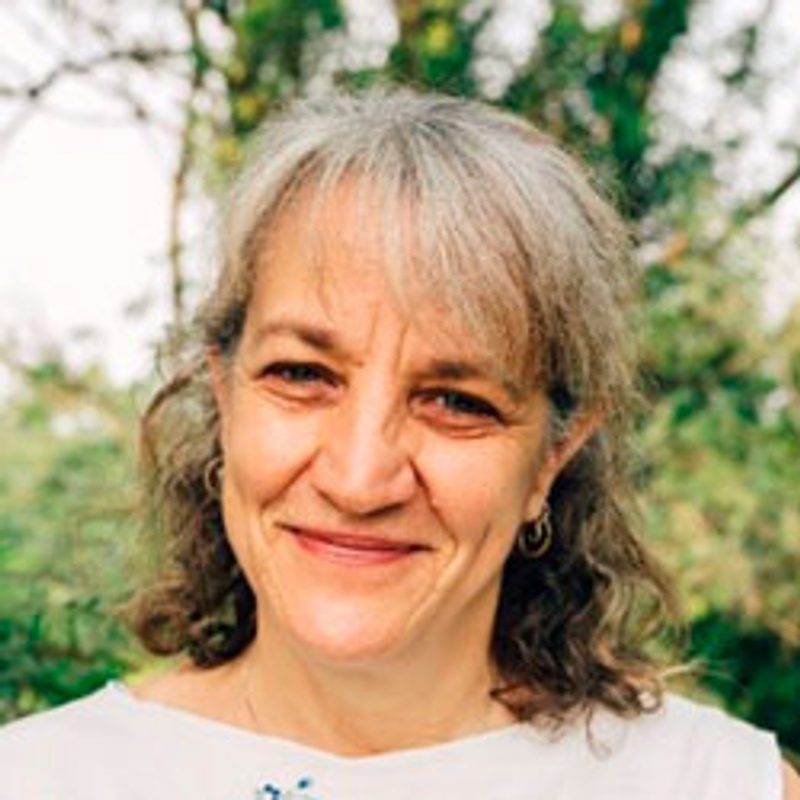 Lisa Siegel
SEAE Seminar Co-Coordinator
Lisa Siegel is a skilled environmental educator with over 20 years' experience in developing and facilitating educational experiences for children, young people, and adults, having worked in both public and independent schools in three different countries.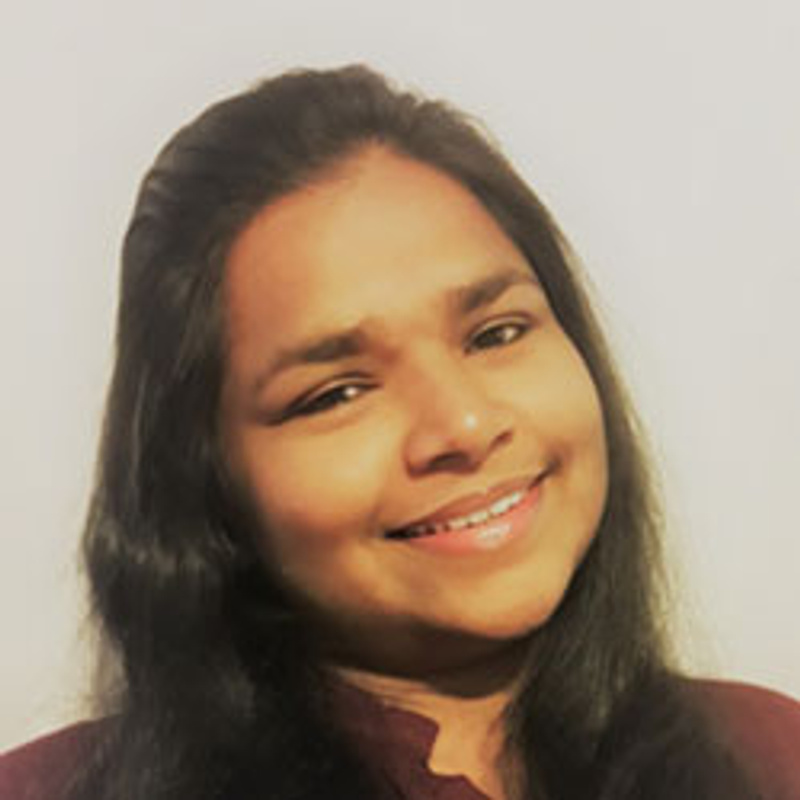 Thili Wijesinghe
SEAE Promotions Coordinator
Thilinika Wijesinghe is currently enrolled as a PhD Candidate in the Faculty of Education and focuses on children and young people's future worldviews in terms of climate change.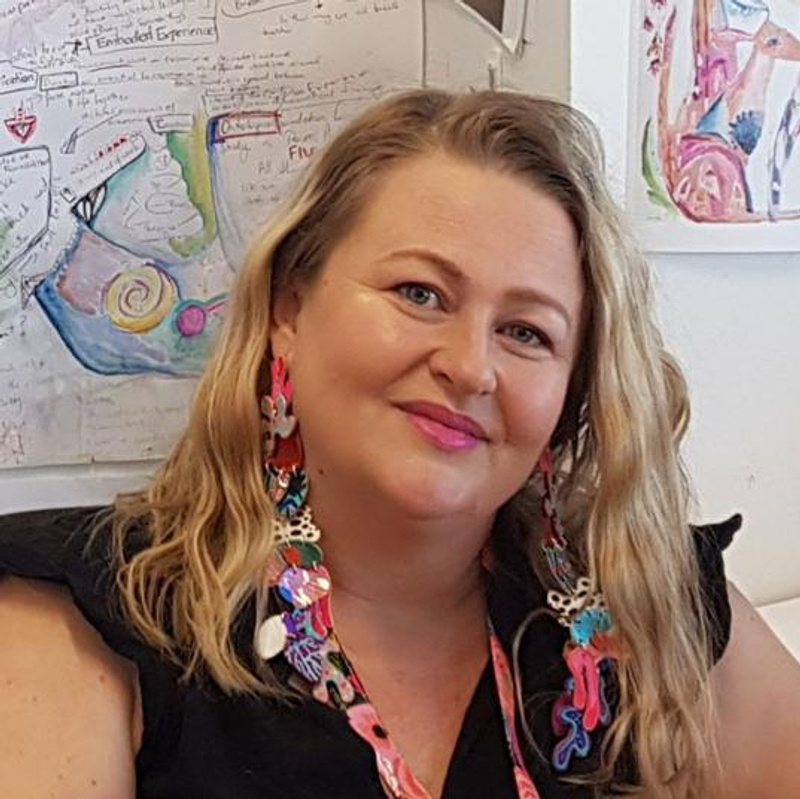 Katie Hotko
SEAE HDR Representative
Katie Hotko received First Class Honours in 2016 at SCU and is now in her final year of her PhD exploring Primary Teachers' self-beliefs about creativity, and how these beliefs effect their teaching of the Visual Arts. Katie is a self-taught artist who is passionate about making the Visual Arts accessible to all people.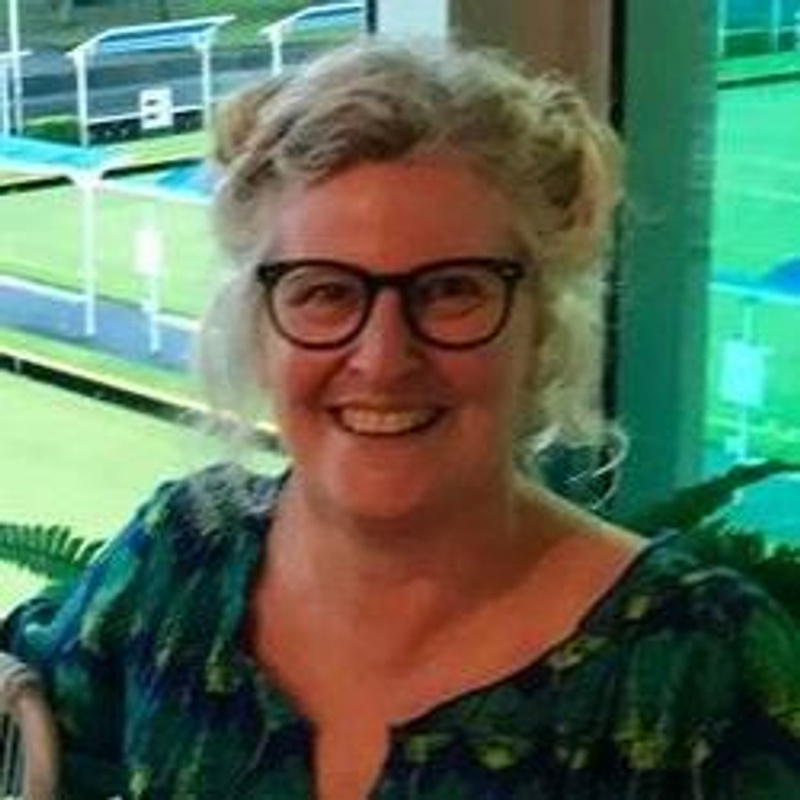 Adrienne (Adi) Brown
SEAE HDR Representative
Adrienne (Adi) Brown is a visual artist and has been lecturing in Creative Technologies for over 15 years in Aotearoa and more recently in China. She is currently a PhD candidate in the Faculty of Education exploring what walking methodology brings to visual arts practice and pedagogy in higher education.
Members
Dr Jemma Peisker
Associate Lecturer
Jemma Peisker has taught in South East Queensland schools for 12 years as a Senior Visual Arts Teacher and has a Graduate Diploma in Education, a Bachelor of Fine Art, Honours in Fine Arts, Bachelor of Education Honours (First Class) and PhD.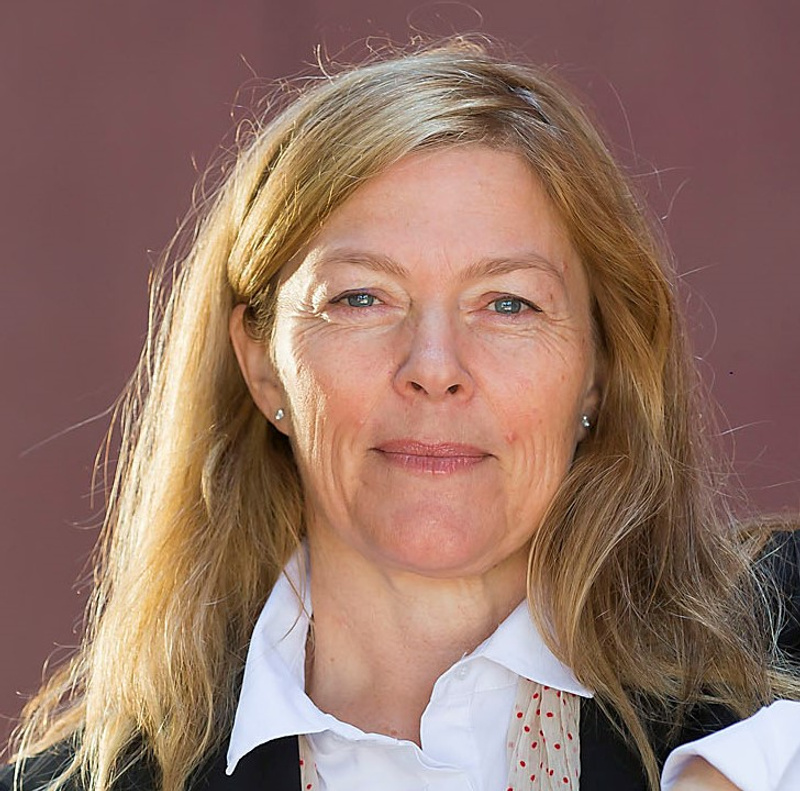 Melissa Wolfe
Senior Lecturer
Dr Melissa Wolfe is a Senior Lecturer who is a specialist in Creative Arts education, Media Arts education, New Materialism and Posthuman Theory, Affect Theory and Creative Research Methodologies. Her research method of re/active documentary focuses on affirming affective pedagogies and promoting equity.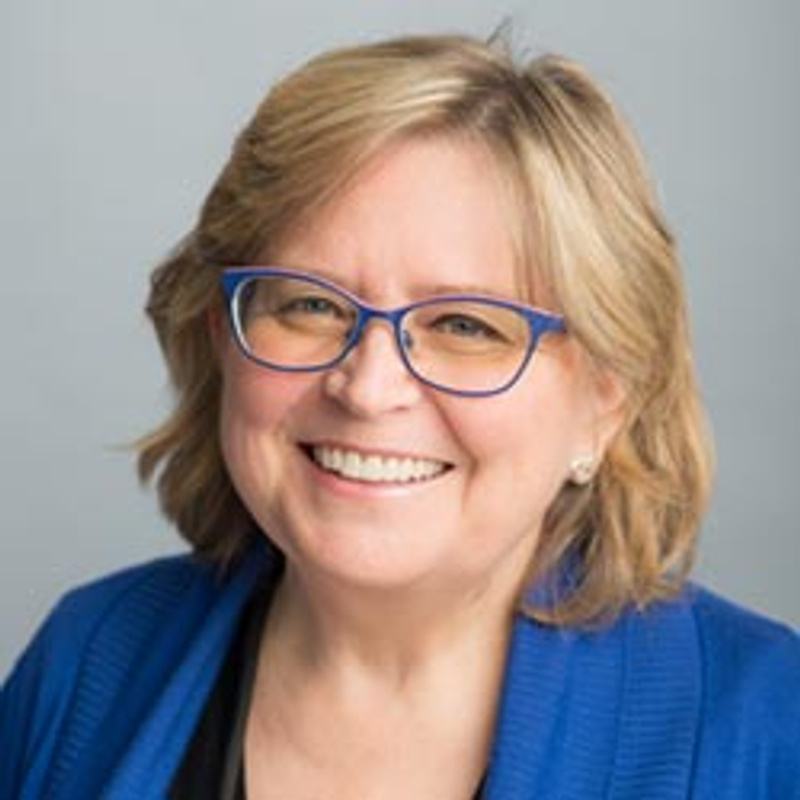 Adjunct Professor Rita Irwin
Adjunct Professor
Rita Irwin is an artist, researcher, and teacher deeply committed to the arts and education. Her research interests have spanned in-service art education, teacher education, socio-cultural issues, and curriculum practices across K-12 and informal learning settings.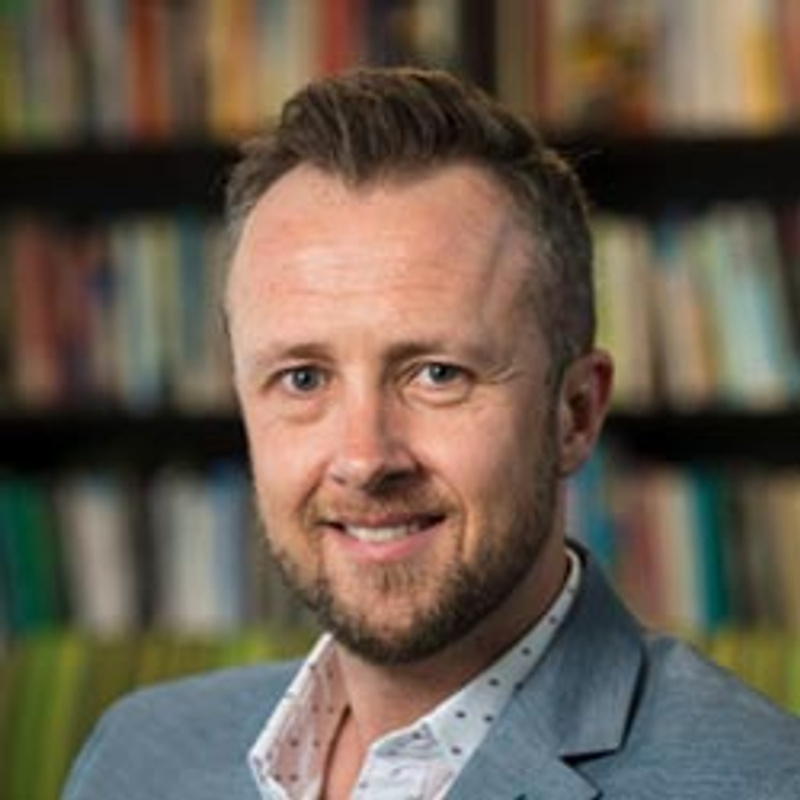 Ben Roche
Human Geographer
As a human geographer, Ben Roche is passionate about participatory approaches to sustainable development and the role that education and engagement can play in creating resilience, capacity and well-being in communities. He has taught, researched and practised in the areas of community-based learning, participatory planning, sustainable development and community engagement.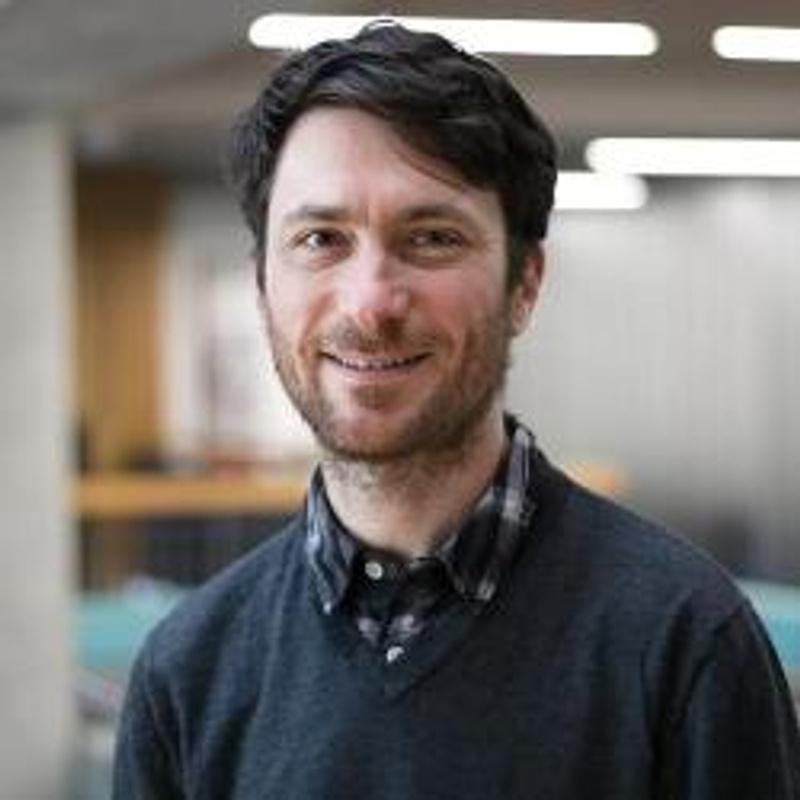 Dr David Rousell
Adjunct Researcher
David Rousell began his career as an internationally-recognised artist before moving into academia to further pursue his teaching and research interests. David brings 20 years of professional experience as an interdisciplinary artist to his academic roles, including exhibitions, installations, performances and film screenings in public galleries and performance spaces all over the world.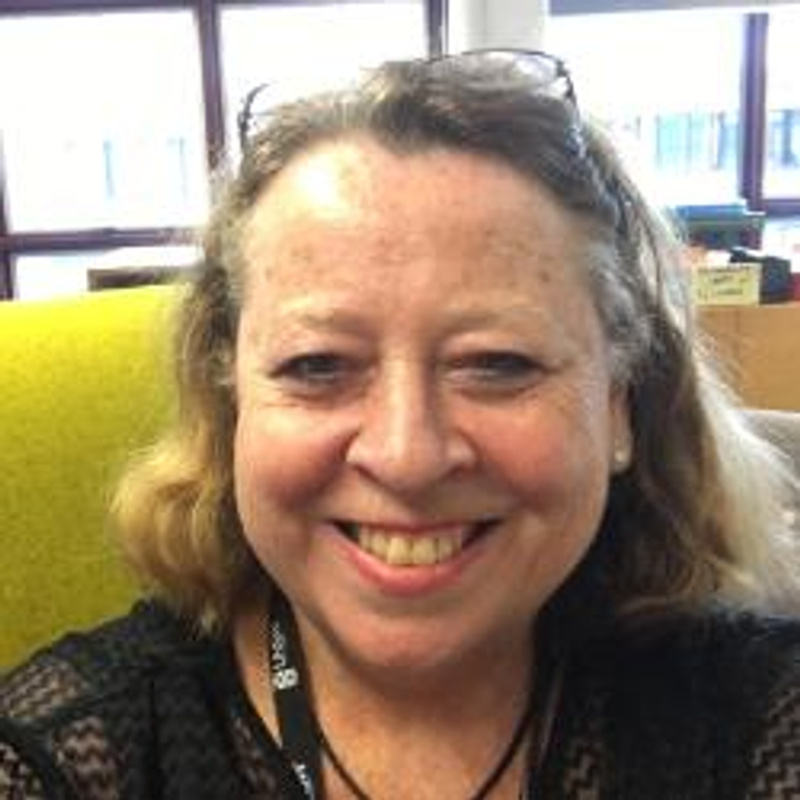 Adjunct Professor Kim Snepvangers
Adjunct Professor
Kim Snepvangers (PFHEA) is an Adjunct Professor at Southern Cross University and a leader in creative ecologies, partnerships and arts-based research practice, with a particular interest in working with Cultural Mentors in Aboriginal and Torres Strait Islander studies.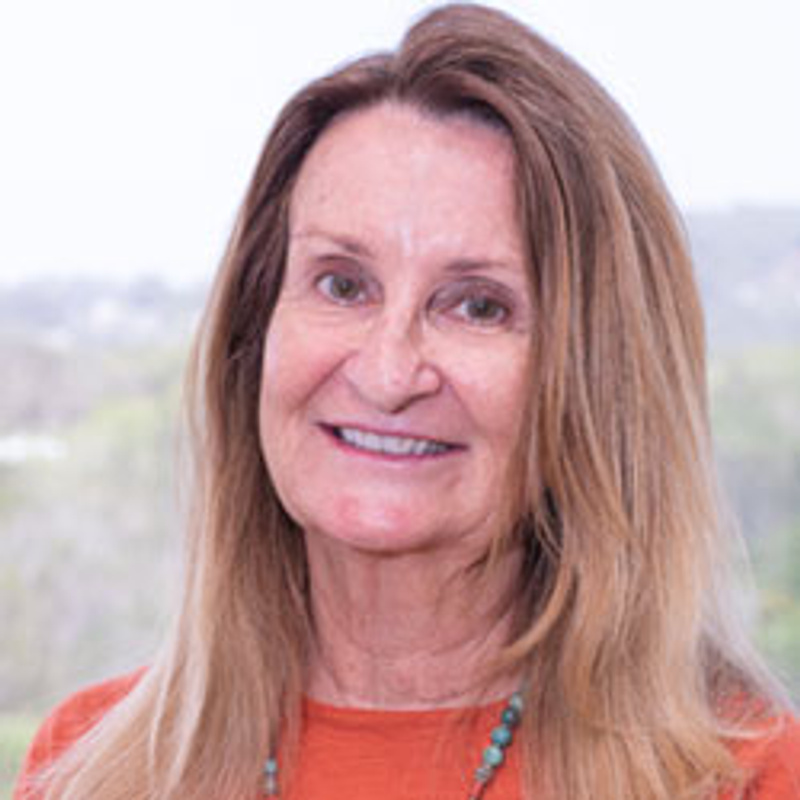 Adjunct Senior Lecturer Angela Turner
Adjunct Senior Lecturer
Angela Turner's research is positioned under the umbrella of Design and Technologies education, specifically food education, sustainability and food innovation research (regional foods and food education research).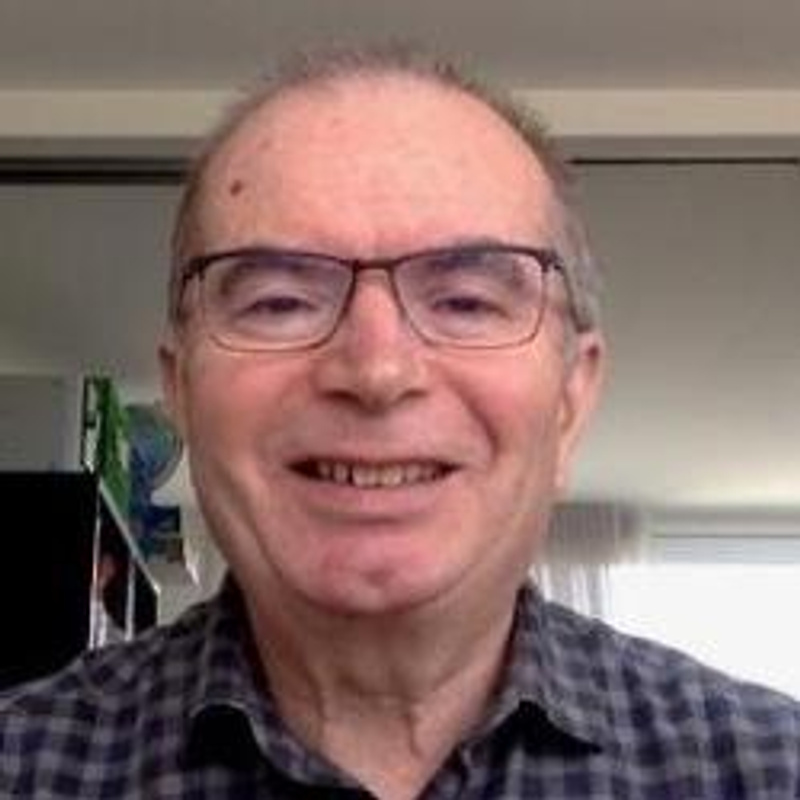 Adjunct Associate Professor Keith Skamp
Adjunct Associate Professor
Keith Skamp's areas of specialisation are science and environmental/sustainability education and research methodology and Keith lectured in undergraduate and graduate units for many years in these areas. Keith was involved in the professional development of primary and secondary teachers at state, national and international levels for many years.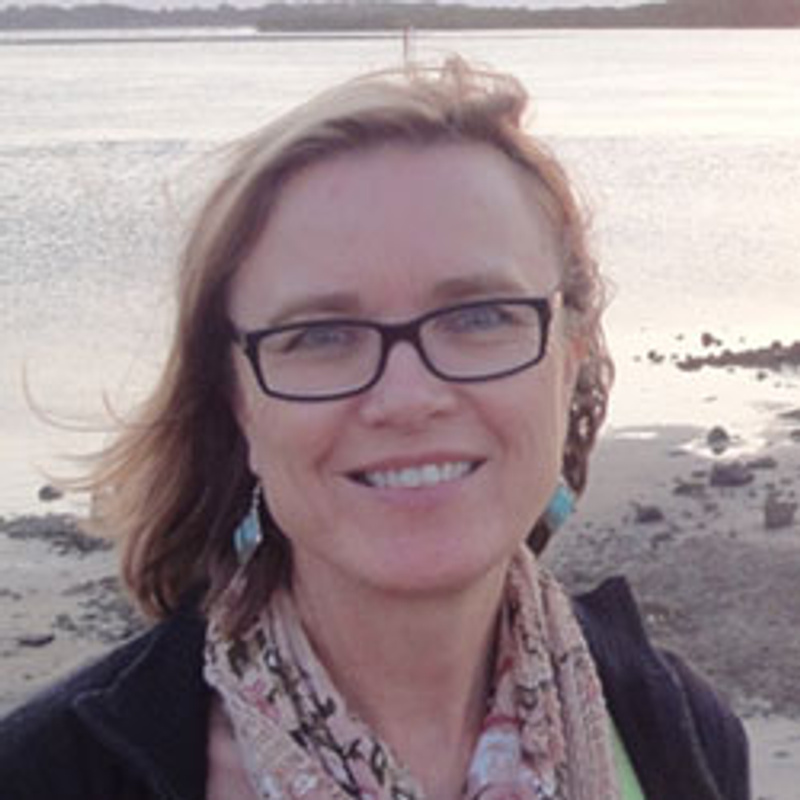 Adjunct Associate Professor Judith Wilks
Adjunct Associate Professor
With a Geography background, Judith Wilks worked for many years as an Environmental Planner. Judith's current research interests include successful transitions to higher education for Aboriginal and Torres Strait Islander students, online teaching methodologies in higher education, active environmental education approaches such as child-friendly cities, and participatory methodologies for children and young people.
External associates
Ms Elisabeth Barratt Hacking
University of Bath
Ms Hacking's research interests relate to childhood and environment and children's participation and she has published widely in the fields of environmental education and education for sustainability. She has been involved in numerous educational research, evaluation and development projects for many years, mostly with schools, students, teachers and leaders.
Dr Sally Birdsall
The University of Auckland
Before her appointment as a Lecturer in Primary Science, Sally taught at various intermediate schools in Years 7 and 8 and in primary schools from Years 1 to 6. She has always been interested in science and while teaching was responsible for science in schools. As part of Sally's Master of Education, she completed a research project into an aspect of environmental education.
Dr Ali Black
University of the Sunshine Coast
Dr Ali Black is an innovative arts-based and narrative researcher. Her research and scholarly work seeks to foster connectedness, community, wellbeing and meaning-making through the building of reflective and creative lives and identities. Ali is a highly regarded early childhood specialist who lectures into the Education Programs at USC.
Professor Susan Edwards
Australian Catholic University
Professor Susan Edwards is Director of the Early Childhood Futures research program in the Institute for Learning Sciences & Teacher Education, Australian Catholic University. Her group investigates the role of play-based learning in the early childhood curriculum for the 21st century.
Dr Sue Elliott
University of New England
Dr Elliott's research interests are design, play and pedagogy in outdoor learning environments, including nature-based playspaces and Australian adaptations of forest preschool approaches, education for sustainability in early childhood settings from systems theory and critical theory perspectives, and action research methodologies with practitioners to facilitate change.
Mr David Sobel
Antioch University of New England
Mr Sobel was co-founder of the Harrisville Children's Centre in Harrisville, New Hampshire, and has served as a publicly elected school board member in Nelson and Harrisville, New Hampshire. He has served as a staff development and science curriculum consultant to schools in New Hampshire and Vermont and has been a guest speaker and workshop leader for a variety of school and environmental organisations.
Professor Margaret Somerville
Western Sydney University
Professor Somerville is Professor of Education and the Director of the Centre for Educational Research in University of Western Sydney's School of Education. She is also the Chair of the Greater Western Sydney chapter of the United Nations Regional Centre of Expertise on Education for Sustainable Development (one of only four in Australia).
Dr Peta White
Deakin University
Dr White has been a long-term activist in the environmental education field. She is currently a member of the Australian Association of Environmental Education (AAEE). She is a life-time member (and past president) of the Saskatchewan Outdoor and Environmental Education Association (SOEEA) and winner of the 2011 Melanson Award for Outstanding Contributions to Environment and Outdoor Education.
Dr Helen Widdop Quinton
Victoria University
Helen is an experienced secondary teacher and environmental educator. Her early career as a science, biology and health teacher eventually lead to working with community and non-government organisations (Landcare, Greening Australia, Victorian Schools' Garden Awards) as an environmental/sustainability educator, where she has been involved in curriculum writing and project management as well as supporting schools with environmental projects.
Professor Dilafruz Williams
Portland State
Dilafruz Williams, PhD, is a professor of Leadership for Sustainability Education. She has authored more than 50 chapters, journal articles, and curriculum resource guides and has given more than 100 invited lectures, symposia, and/or conference papers.
Associate Professor Sandra Wooltorton
University of Notre Dame
Sandra comes from Noongar country in South West Western Australia. She joined Notre Dame University as Director of Nulungu Research Institute in January, 2015. Sandra has worked at different times as a teacher, an education officer, and a lecturer/researcher in WA and the NT.
Student-staff affiliated groups
For the student-staff affiliated groups please contact the following students if you're interested in being involved in campus-based sustainability initiatives:
Gold Coast (Environmentals)
Lismore (Lismore Environment Collective)
Coffs (Coffs Environment Group)
---
Contact the Faculty of Education
Professional Experience Team
T: 02 6620 3138
E: educationplacements@scu.edu.au
Professional Experience Team
Education Research Team
T: 07 5589 3123
E: educationresearch@scu.edu.au
+