Study at Southern Cross University's Lismore campus
In the heart of north-eastern New South Wales, Southern Cross University's Lismore campus delivers education and research excellence across a range of disciplines.
spacer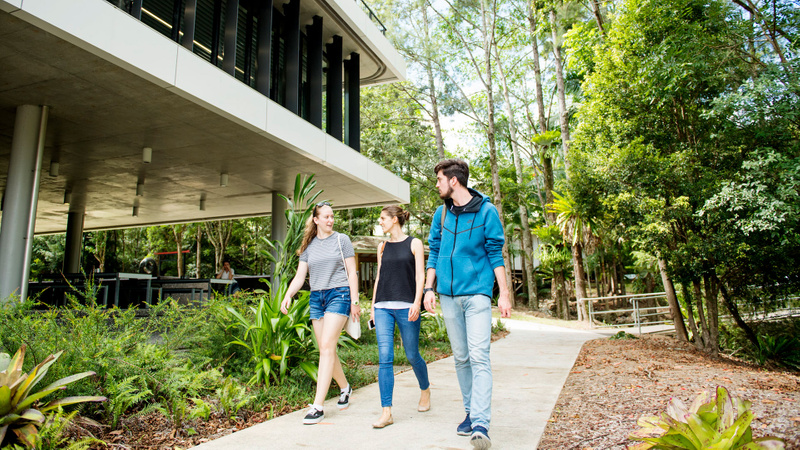 Proudly embedded in our local community, the achievements emanating from our Lismore campus are reaching close to home and much further, driving new knowledge and positive change.
About Lismore campus
Our Lismore campus is set within 75 hectares of lush, sub-tropical grounds, landscaped gardens and rainforest walkways. We are part of a region acknowledged for its natural beauty and creative culture.
Our course options reflect these qualities, encompassing the arts and social sciences, education and teaching, digital media, business and tourism, marine and environmental sciences, engineering and science, health sciences, law and justice, Indigenous knowledge, music and creative arts.
The campus is five minutes from the centre of Lismore, just 30 minutes from Byron Bay, and is on the doorstep of magnificent natural environments that contain a variety of native wildlife and plant species.
View our Lismore campus map
Search courses at Lismore campus
spacer
spacer
Lismore
40 minutes from Byron Bay
Renowned for unique natural beauty and its creative culture
Home to 40,000 locals and Southern Cross University's main campus
3000 students across a range of study areas

Study Environmental Science

Study

Engineering

Study

Health Sciences

Study

Law and Justice

Study

Indigenous Knowledge

Study

Music and Creative Arts

Private study space, academic support space, collaboration space, student support space, multi-faith space
On-campus accommodation
On-campus social life, off-campus social life
Active life, sporting life, wildlife, community life, student life
Southern Cross University - Lismore, New South Wales, Australia
Useful links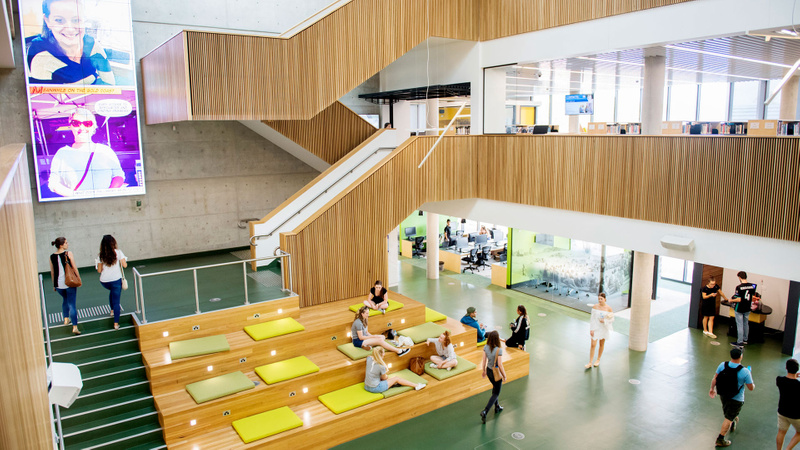 Lismore facilities
The Learning Centre is the beating heart of student life at Southern Cross University's Lismore campus. This state-of-the-art facility features individual and collaborative learning spaces and library resources. It's also adjacent to Goodman Plaza, an always bustling venue with its eateries, bookshop, banking facilities and student services.
Elsewhere on campus, our health and human sciences laboratories cater for studies such as anatomy and physiology, chemistry, biochemistry, sport and exercise science, manual therapies and nursing. In turn, the Southern Cross University Health Clinic provides allied health services to the general public, students and staff, and clinical experience for students.
We are proud of our first-rate science and engineering education precinct, offering world-class facilities for civil and mechanical engineering, along with laboratories with advanced analytical equipment for biology, chemistry, geology and more.
Creative studios for visual arts students include painting, printmaking, 3D and digital art and design. Studio One29 is an industry-standard teaching and performance space.
Along with the SCU Fitness for You gym and pool complex, students also have access to the weights room, indoor court and sports field.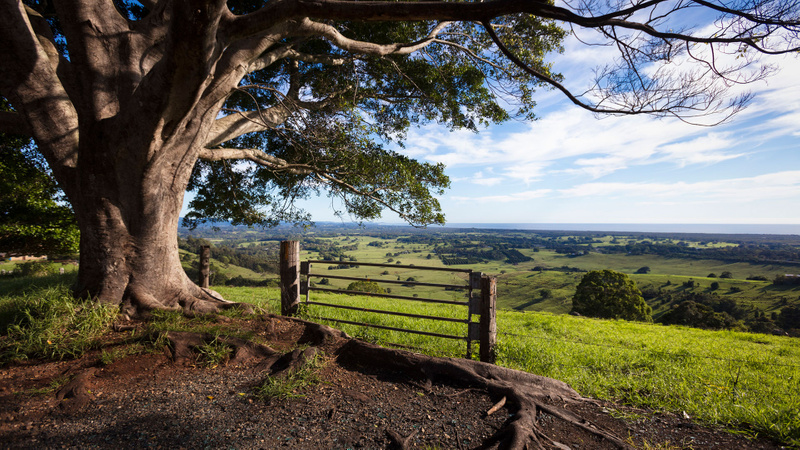 Explore Lismore
Lismore and the surrounding region are renowned for their natural beauty, cultural diversity and creative spirit. There is so much to enjoy here, from Lismore's busy city centre, World Heritage National Parks offering easy access to walking trails, waterfalls and panoramic views, to quaint villages, farmland, tourist attractions and music festivals. Accommodation and dining options are just as diverse. Learn more about this wonderful region at the Lismore & Nimbin Tourism website.
Take our Lismore virtual tour
What can I study at the Lismore campus? Find a study area that suits you and book a chat with our expert student advisers.
+