Contact information, locations and addresses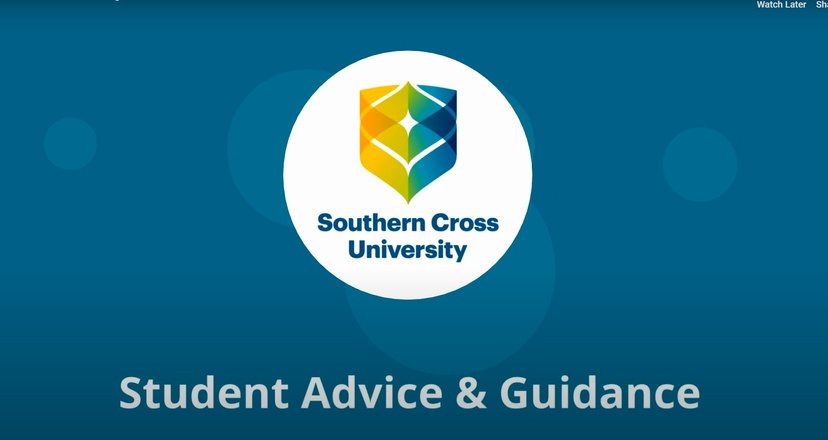 We all know that as a student time is precious.
At Southern Cross University we want you to make the most of your time and have the advice and guidance you need.
Client services is the gateway to all university services we look after things like student ID cards, managing
your enrolment, class registrations and unit selection.
We can also refer you on to other services. The SCU website has a wealth of information that can assist you to understand how to get the most out of your studies. The student administration page is the best place to look when you need help in these areas.
So if you need help remember Client Services is here for you.
Call 1800 005 687 to speak to a student adviser or email us at enquiry at SCU edu dot au you can also contact us on web chat which you can find at the bottom of the
page on the SCU website.
You can also pop into the shared services hubs at Coffs Harbor and the Gold Coast or head to the Student Centre at the Lismore campus for
face-to-face advice.
We hope you have a wonderful time studying at Southern Cross University.
Virtual Client Service Support
To ensure the health and safety of the Southern Cross University community, Student Administration staff are and available to help you via a variety of channels.
Enrolling and Course Progressions
Student Administration Information
Services and support for students
Chat
Use the live Click to Chat service at the bottom of this page to get help from Client Service staff.
Hours:
Monday – Friday
10:00pm – 5:00pm AEST
Visit
Our campuses are accessible by car, public transport, cycleways and footpaths. Find campus addresses, contact information and course specific contacts below.
Call or email
Contact our team directly for help and support.
Phone: 1800 005 687
Calling Outside Australia: +61 2 6620 3666
University Switchboard (connect to anywhere in the University): 1800 111 890
Email: enquiry@scu.edu.au
Course related enquiries
Please contact one of the Client Services teams below.
---