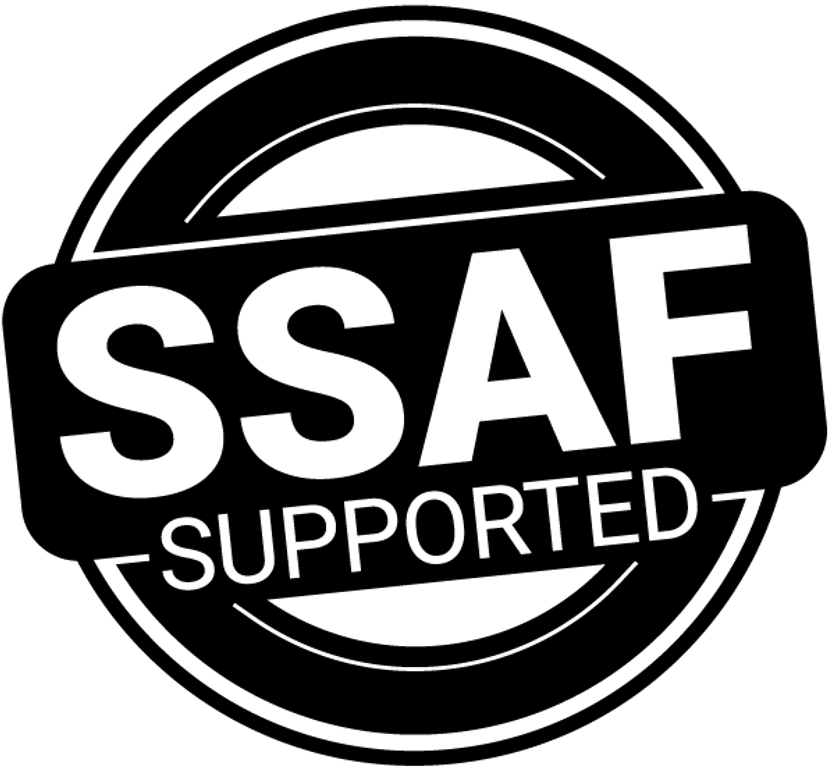 What can be funded?
There are restrictions on what SSAF can be spent on. These have been determined by the Commonwealth Government and fall into nineteen areas. The University can choose to deliver the services and amenities themselves or contract a third party to deliver them. The SSAF allocation process for 2023 commenced with student consultation in July 2022; see below the government funding guidelines to view the three steps of the process.
2023 SSAF Allocations (PDF)
2023 SSAF Survey Report (PDF)
2022 SSAF Allocation Report (PDF)
SSAF What can be Funded (PDF)
The 2023 SSAF allocation process
The consultation period commenced in February 2023 with feedback gathered on the consultation process from of all SSAF paying students. Discussions with democratically elected student representatives and Student Associations will follow in mid-2023.
Proposed Consultation Process
Timeline
Activity
Who
Stage
From 2022 Consultation Plan
Dec 2022
2023 SSAF allocations Approved (by the VC)
VPS&R
Completed
Jan 2023
2022 SSAF Allocation and Priorities Survey Results Published
VPS&R
Completed
Jan 2023
Financial and Activity Outcome Reports for 2022 SSAF Expenditure required for all funded activities
All funded bodies
Completed
Feb 2023
2023 SSAF allocations Published
VPS&R
Completed
Feb 2023
2022 SSAF Expenditure report published
VPS&R
Completed
Proposed 2023 Consultation Plan
| Timeline | Activity | Who | Stage |
| --- | --- | --- | --- |
| Jan-Feb | 2023 DRAFT SSAF Consultation Plan published for student feedback (all students and Student Associations Committees as elected student reps) | VPS&R | Completed |
| Feb | 2023 Draft SSAF Consultation Plan amended according to feedback and presented to Council for approval. | VPS&R | Completed |
| Feb/March | 2023 SSAF Consultation Plan published | VPS&R | Completed |
| Apr-Dec 2023 | Ongoing Review of funded activities against approved plans and allocations(April/Aug/Nov) | All funded bodies | Completed |
| Jun 2023 | SSAF Allocation and Priorities Survey released (assess student priorities for 2024) | All enrolled students | Completed |
| Aug 2023 | SSAF Allocation and Priorities Survey results collated and published | All enrolled students | Completed |
| Oct 2023 | Student Associations invited to submit proposals for 2024 SSAF allocations in accordance with the SSAF Funding Request Guidelines and SSAF Allocations and Priorities Survey results | All Student Associations | |
| Nov-Dec 2023 | Proposals reviewed and funds allocated (post VC approval) | VPS&R Vice Chancellor | |
Implementation
Subject to Council's approval, the Vice President Students and Registrar will take necessary steps to publish the student consultation plan for 2023 and implement associated processes.
Students wishing to provide comment about the proposed 2023 SSAF Consultation process should email ssaf@scu.edu.au by 10 February 2023.
Fund allocation
A Committee allocated 2023 SSAF funds over two meetings held in September and October 2022. Where funds are available for an application process, applications open in August 2023.
Outcome and reporting
Funding recipients received notification of 2023 SSAF allocations in the first week of December 2022. Recipients will be required to provide a half-yearly financial report and a final evaluation by 10 February 2024
---