View all news
Flooded in: new audio walk explores impact of cyclone Debbie on Lismore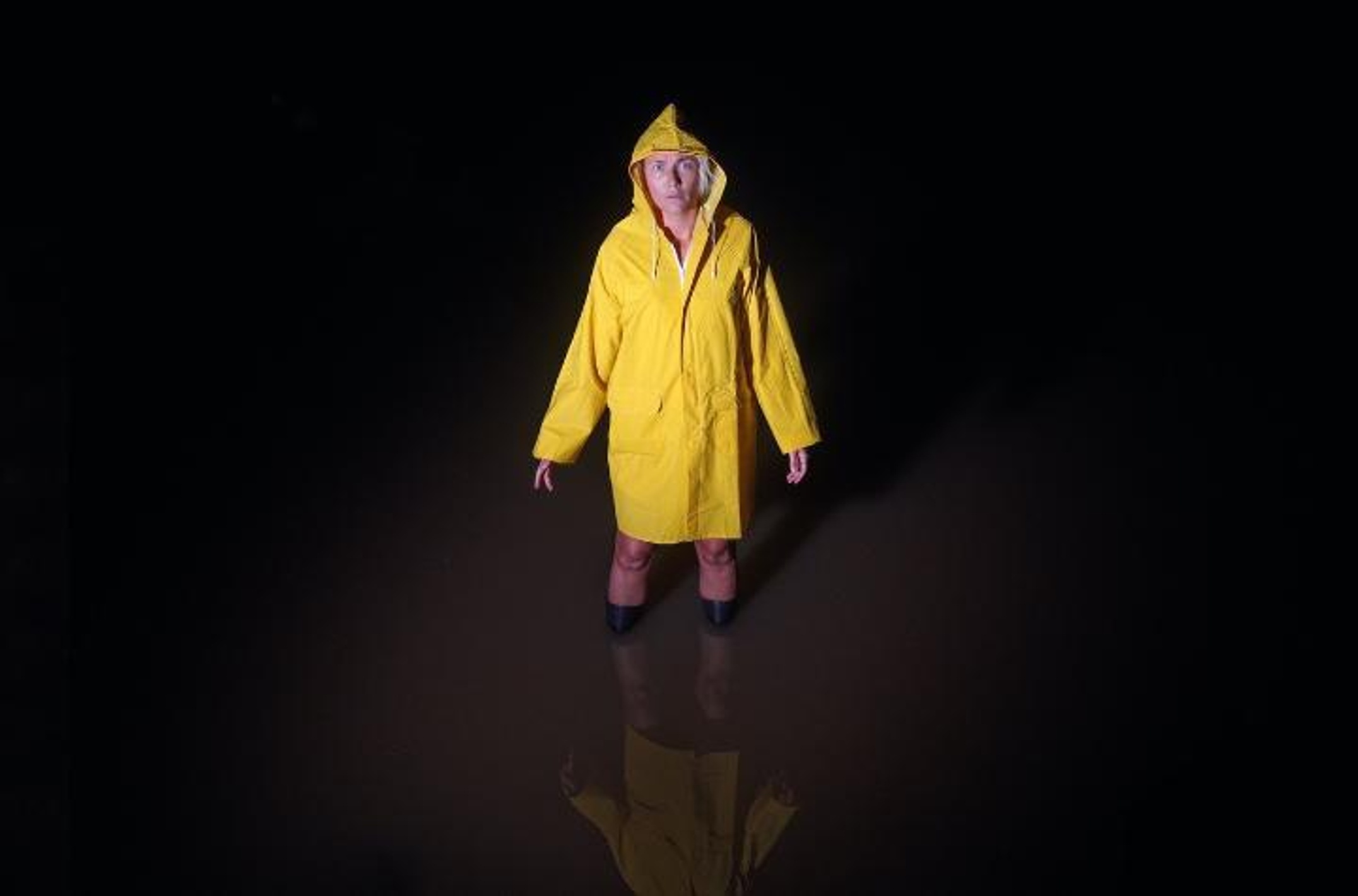 Documenting the Lismore community's response to ex-Tropical Cyclone Debbie, Flood Stories showcases the power of storytelling in disaster recovery in a new interactive audio project by Southern Cross University's Jeanti St Clair.
With the recent floods across NSW, residents of the regional city of Lismore on the NSW North Coast have been on high alert, many re-visiting the trauma of 2017 when their city was decimated by a catastrophic flood.
In 2017 ex-Tropical Cyclone Debbie travelled down the Queensland coast into the Northern Rivers region and hit with a vengeance. The flood was the first to overtop Lismore's levee, which had been built in 2005 to protect the town's central business district and surrounding residential areas. The Bureau of Meteorology reported that 20,000 people were evacuated from Lismore and Murwillumbah. Four years on, the city of Lismore and its residents continue to grapple with the effects of the natural disaster – economically, physically and psychologically.
Funded through The Quad's residency program Plein Air Flood Stories is an audio walk and storytelling project by audio documentary-maker, Southern Cross University lecturer and City of Lismore resident Jeanti St Clair. The project explores residents' experiences of the flood that left the community in shock at the intensity and destruction of the event. The clean-up task was immense, inspiring a collective community response with coordinated teams of volunteers helping people and businesses in need.
Originally scheduled for 2020 but delayed a year by COVID-19 restrictions, Flood Stories features 10 audio stories about the 2017 Lismore flood, told from the perspectives of people who were flooded and people who helped in the recovery. Each flood story is presented as an audio recording that has been collected through a public storytelling workshop and interviews. The project highlights the importance of sharing stories in recovery and explores community resilience and preparedness in the face of climate events.
Flood Stories starts in a shipping container in Lismore Quad where the public collect audio players and headphones, don raincoats and gumboots, and take audio walks around Lismore's CBD while listening to the personal accounts of people who were directly affected or helped with the rescue and recovery. The stories range from 10 to 30 minutes in duration.
Storytellers include NSW Fire and Rescue Station Officer Ian Grimwood who sounded the evacuation siren on March 31, Music Bizarre owner Deborah Ray who was torn between protecting her business and her home, and Maddy Braddon then a student at Southern Cross University studying environmental science/marine science and management who co-established the Helping Hands Network which became so crucial to Lismore's recovery.
Each story takes the listener on a tour of different locations within the CBD.
"People were extremely generous and open about what they had experienced and continue to feel as a result of this natural disaster. Many participants have commented to me how good it has been for them to share their story," said Jeanti St Clair.
"Listening to these stories while walking to some of the flood impacted locations in Lismore is a powerful experience. It is also an important opportunity for us to reflect on the lessons we have learned."
Storyteller and Southern Cross University alumnus Maddy Braddon, who co-established the community-led Helping Hands network that became so crucial to Lismore's recovery, said:
"Flood Stories has been an incredible opportunity to be part of collective storytelling after the March 2017 floods. Sharing the ups, the downs and the roller coaster that I experienced has been healing. The floods were devastating for so many, but also gave a lot of people purpose and meaning when they volunteered. With our rapidly changing climate, there's never been a more important time to share lessons from extreme weather events communities have lived through. I feel inspired by this creative project and look forward to how it brings the community together, four years on."
Storyteller Deborah Ray, owner of Music Bizarre shop in Lismore's CBD, said:
"Being involved in the Flood Stories project has been a really interesting process of revisiting that time and realising that l still hold very strong feelings about it all. I feel quite aware that the strongest and most painful emotions l have are probably more connected to other people's reactions and judgements that abounded for a good six months to a year after the actual event. Flood Stories has also been quite positive in giving me an opportunity to reassess how l feel within myself years on and observing how much l feel l have matured and grown over the time."
Flood Stories is a compelling invitation for people to follow in the footsteps of a community impacted by the 2017 flood, to reflect on the lessons learnt and our preparedness for future climate events. The Flood Stories model has the potential to be replicated across other communities impacted by climate events as one of the tools in recovery from disaster trauma and as a creative exercise in building community resilience.
Ahead of opening night, Suzie from SCU Buzz, our new podcast, talked to Jeanti about Flood Stories and the power of storytelling. Listen now.
Event Details:
Flood Stories www.lismorefloodstories.net

An audio walk and storytelling project about the 2017 Lismore flood and recovery.
28 April – 6 May 2021
Location: Lismore Quad, 110 Magellan St, Lismore NSW 2480
Operating Times:
Wednesday April 28 4pm -6pm, including Opening Event at 5pm
Thursday April 29 11am-2pm, and 4-6pm
Friday April 30 11am-2pm, and 4-6pm
Saturday May 1 11am-2pm
Sunday May 2 12pm-2pm
Monday May 3 closed
Tuesday May 4 11am-2pm
Wednesday May 5 11am-2pm
Thursday May 6 11am-2pm, and 4-6pm
Media contact: Sharlene King, media office at Southern Cross University, 0429 661 349 or scumedia@scu.edu.au
---