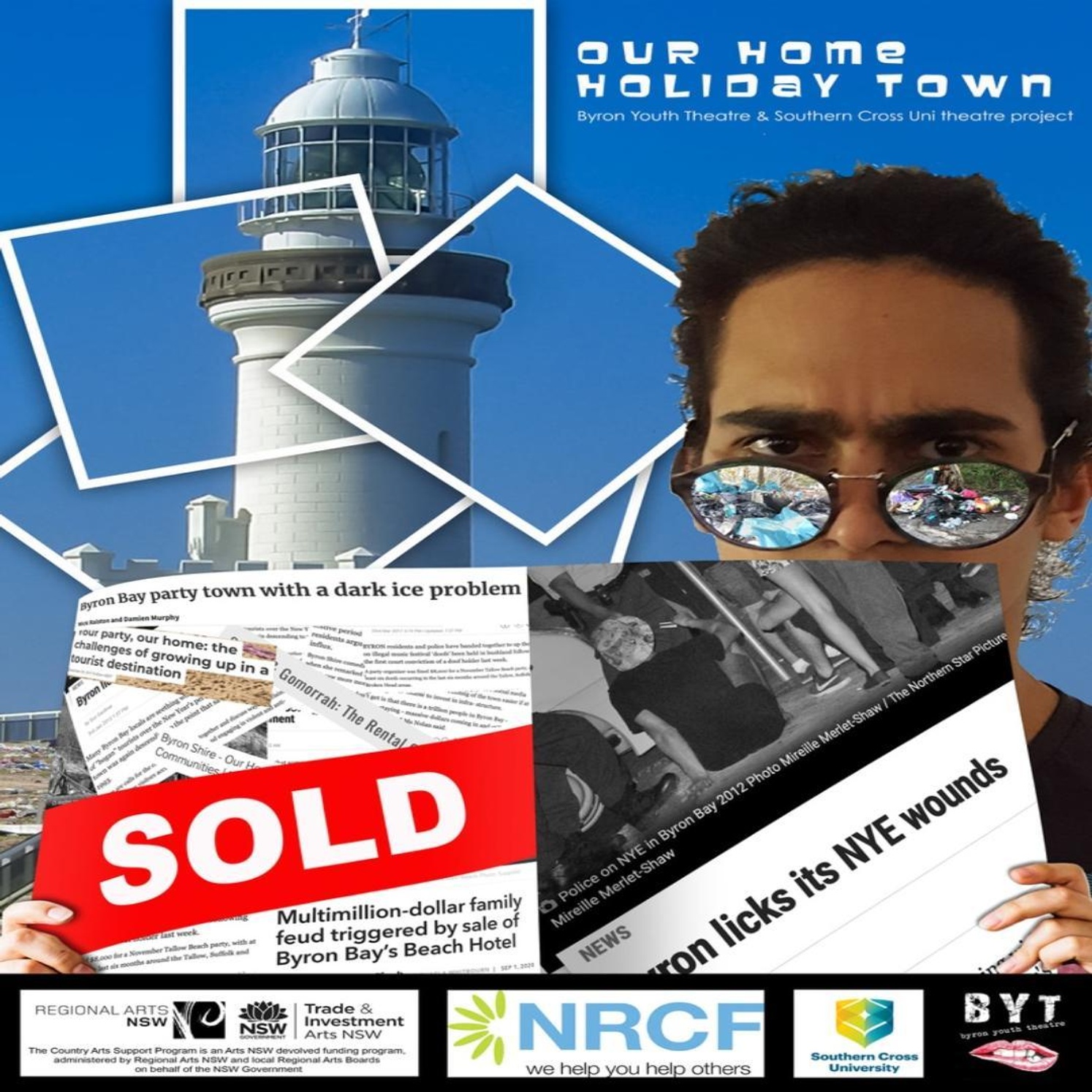 A youth social theatre research project on the impacts of tourism
Growing up in a tourist destination is a unique experience that shapes children and young people in so many ways. Research shows how important it is for young people's felt sense of identity and belonging to have a meaningful connection to place. Overcrowding due to tourism can sometimes jeopardise this connection. This research actively engaged a group of young people, members of the Byron Youth Theatre, to co-research tourism issues in the Byron Shire.
Findings show
Young people care deeply about their community, particularly when witnessing the negative impacts of tourism activity, including littering, anti-social behaviours, housing affordability, homelessness, and disrespect for Aboriginal sacred sites.
Findings also suggest young people in the Byron Shire long for a more socially and environmentally just tourism. In advocating for change, they want to be active citizens in making decisions to ensure a sustainable future.
Hence the findings of this research have informed an original theatre production devised and performed by and for young people. The social messages researched and conveyed by the young people in this performance function as both an educational and advocacy tool to lobby for sustainable tourism solutions in their community. The performance, which will tour local high schools in 2021, will open up conversations on how to promote more responsible, ethical, and sustainable forms of tourism.
Research impact
A direct outcome of this research is the 'Byron Way Pledge' , a set of responsible tourism principles to pledge respect for the local environment, community and culture when visiting the Byron Shire. These pledge points have been co-created with young people in the community and several key stakeholders including Byron Youth Theatre (BYT), local ecotourism operator –Vision Walks and local Arakwal woman Delta Kay. The aim is to communicate community expectations to the millions of annual visitors and activate more sustainable tourism solutions in the community. Findings from this research and the Byron Way Pledge principles are incorporated in BYT's social action theatre production.
Outputs
Canosa A., Simmons C., Cook P. J., Apostolides L., Wall A. & Evington R. (2021) ''Reclaiming place in a tourist town': Preliminary findings from a social theatre research project run by young people during COVID-19', Annals of Tourism Research Empirical Insights, 2 (1), 100008.
Funding
Southern Cross University Industry Research Collaboration/Engagement Grant, School of Education (2019/2020)
Northern Rivers Community Foundation (NRCF) 2020/2021
Country Arts Support, Regional Arts NSW
Research Team
SCU Investigators: Dr Antonia Canosa, Dr Catharine Simmons and Dr Peter Cook.
Byron Youth Theatre: Young co-researchers and Lisa Apostolides, Director.
---