Strengthening connections and relationships for young people in therapeutic residential care
What is this research about?
Young people in residential care face major challenges that can prevent them from forming healthy relationships and a strong personal identity, which are critical building blocks for their wellbeing and safety. This Australian Research Council-funded project aims to understand the practices that help young people living in therapeutic residential care to form strong, healthy relationships have a positive self-identity.
The research team is led by Associate Professor Lynne McPherson working with Professor Anne Graham, Dr Kathomi Gatwiri and Dr Meaghan Vosz at Southern Cross University's Centre for Children and Young People. They are joined by leading international researchers Associate Professor Tim Moore from Australian Catholic University's Centre for Child Protection Studies, Dr Donnah Anderson of Charles Sturt University, and Professor Robbie Gilligan of Trinity College in Dublin. Industry experts Dr Joe Tucci and Janise Mitchell from the Centre for Excellence in Therapeutic Care, a division of Australian Childhood Foundation, complete the team. Dr Stuart Barlo is an Aboriginal man from the Yuin nation from the far south coast of New South Wales. Stuart is providing consultancy, advice and guidance to the project team throughout the four phases of the project.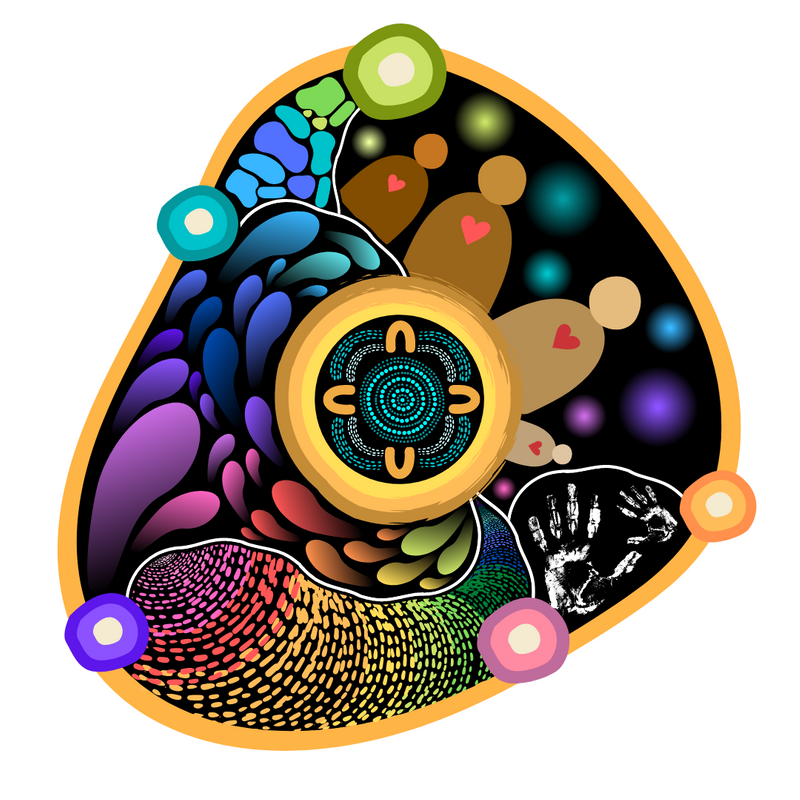 Strengthening connections and relationships project logo: Heart Space created by Gumbaynggirr and Yaegl artist Talah Laurie.
spacer
How will the research happen?
Research engagement with stakeholders to frame and co-design aspects of the research to benefit young people.
Policy and program analysis will help to understand how practices are cast in policy, practice frameworks and program guidelines, to better understand the ways that practices are enabled and constrained.
Qualitative research will hear from young people and staff about the practices that work to strengthen young people's connections and relationships, what helps and what gets in the way.
Quantitative research will use surveys of young people and staff to measure the association between practice and young peoples' recognition, positive social connections, safety and wellbeing.
Knowledge exchange will generate new knowledge that will enable the development of evidence-informed policy guidance, practice tools and professional learning to support effective Therapeutic Residential Care.'
spacer
What's happening now?
We are recruiting people with different kinds of expertise to help frame and design our research:
Research co-designers with lived experience in TRC or frontline practice will get involved with designing research interviews, surveys, and communications to influence how we do the research and the resources we produce from what we learn.
Research advisors who are international academics, policy actors and providers of intensive therapeutic care in NSW, who will steer the research and outcomes to ensure the most benefit for young people, staff and providers of therapeutic residential care.
We are also connecting with Cultural advisors to re(frame) how we see research problems, how we relate and our research practice.
spacer
Why is this research important? What difference will it make?
When the research is complete, we will work with advisors to develop resources to improve the practices of therapeutic residential care. As a result, young people leaving care will have the right support for a solid foundation of personal identity and relationships into the future.
Award of PhD scholarship
The selection process for a PhD scholar to conduct research aligned to this project has now been completed. The successful scholar will be announced shortly. Read more about the scholarship opportunity here.
spacer



spacer