Announcements!
Property Services are constantly working on new and exciting projects, from major projects like state-of-the-art buildings to smaller yet mighty documentation developments. Below are some of our most recent develops we look forward to sharing with you:
Campus Projects
All minor and major project work is carefully reviewed, planned and developed to support the ever-changing University environment. Our small and dedicated team aim to create safe, enjoyable and productive campuses which not only support the community but also the work and study of students, staff, tenants and visitors.
Property Services ensures that all buildings and common areas are constructed fit-for-purpose and are maintained to all state regulatory codes and regulations.
Below is a list of our project works which we are proud to be a part of and share with you.
There is lots more to come in the project space and we look forward to sharing a 'Project Noticeboard' soon.
All Campuses
These major works projects are being rolled out on a number of campuses and are sustainability focused for a better future.
LED Upgrade
Ongoing LED upgrades both internally and external across all Southern Cross University Campuses.
Solar Initiatives
Another step towards a brighter future. Property Services has worked hard and consulted with many experts on how we can increase and truly benefit from solar resources at our campuses. We are now happy to report that a number of new solar panels will be installed at our campuses very soon.
Traffic Management Plan
Property Services are revisiting our existing traffic way-signage and road markings in order to accommodate the new environment and additional tenants now on campus. Works to remediate the signage and road marking are being scheduled and will commence shortly.
Asbestos
SCU is committed to the safety of it's staff, students and visitors and has been working tirelessly to remove all asbestos materials from our Lismore Campus. These works are being performed in a safe and orderly fashion to ensure risk is reduced to a minimum while these materials are collected and disposed. For more information, please visit Hazard and Waste Management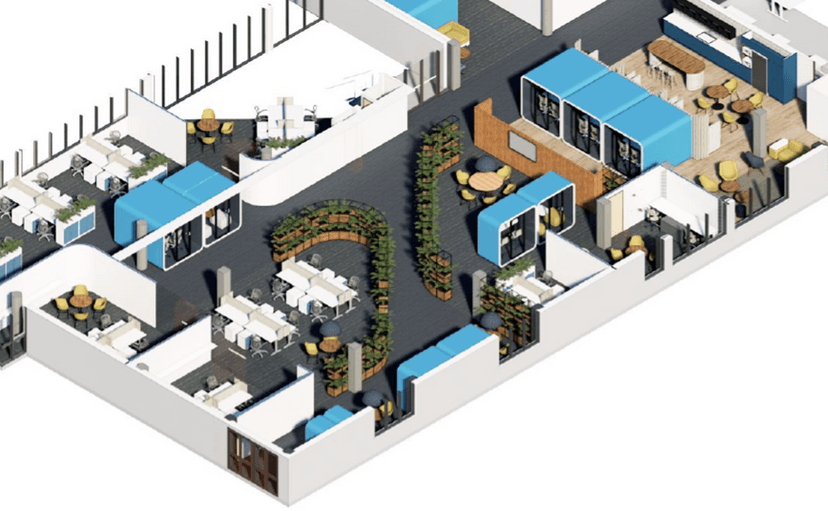 A Block Level 3 Refurbishment
Designed to incorporate nature into a modern working environment which promotes productivity and 'community' amongst teams and work units. Scheduled to welcome teams in early October.
Space Planning
Property Services are conducting ongoing reviews at the Gold Coast to ensure we are utilising each building, level and room to it's maximum potential while maintaining a comfortable study and work environment.
Student Lounge Refurbishment
The Gold Coast Building A student lounge is getting a whole new look! After careful consideration and consultation a new lounge suite has been designed and will be refurbished soon.
Health Sciences Building
The $12m Health Sciences Building was completed in Sept 2019 and officially opened in Nov. The building boasts seven specialist health laboratories, an outdoor teaching space, dual signage in the Gumbaynggirr language, and an Indigenous garden that features local medicinal plants. The project was completed on time and in budget.
CHEC Allied Health Building
Stage 2 of Allied Health Building at Coffs Harbour Education Campus to begin construction soon.
---