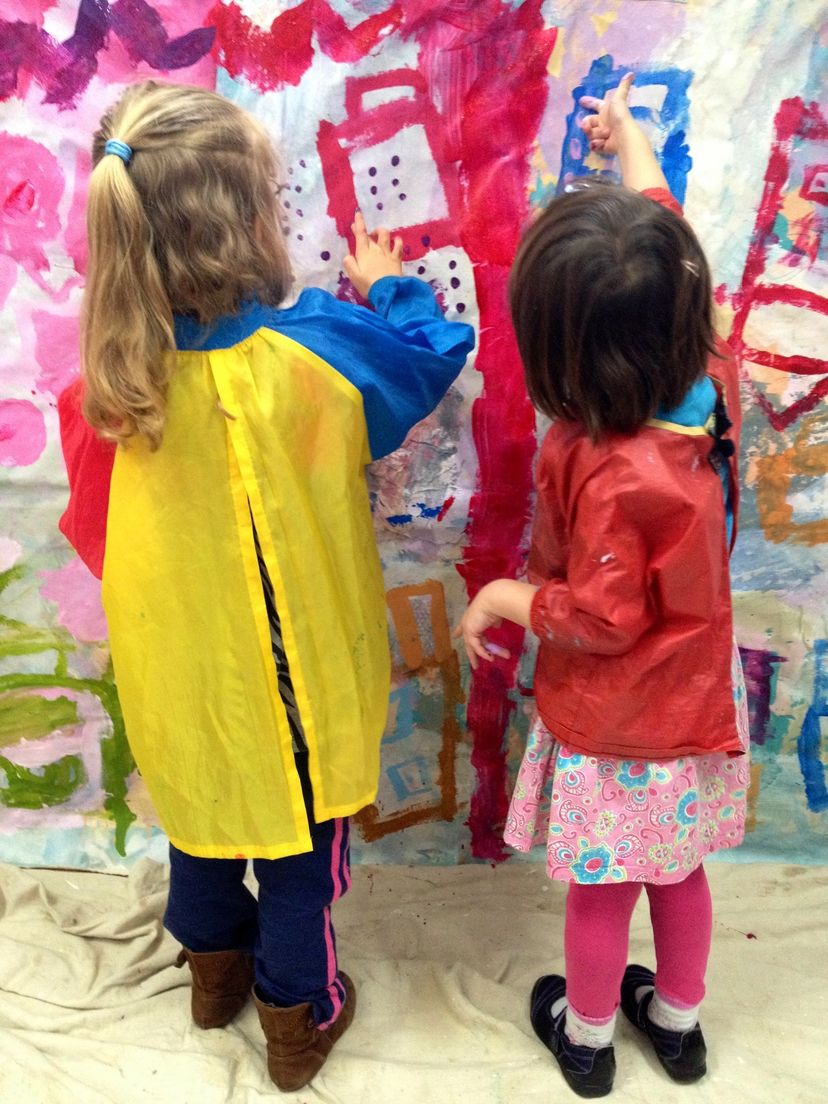 Vision
The Early Years Research lab represents SCU's Faculty of Education's research strength in early years research, and the early years workforce. The Early Years Research Lab works with research to reduce educational inequalities and promote positive outcomes for all young children through universal access to and experience of quality early childhood education and care (ECEC).
Mission
The Early Years Research Lab is driving change and achieving equitable and free access to quality education for all Australian children including in the years prior to school. This is achieved through engaging in high quality research that seeks to transform the lives of young children, families, and all educators and professionals working with children and families.
Goal
Researchers in Southern Cross University's Faculty of Education Early Years Research Lab aim to harness their collective expertise to support the early learning and development of diverse groups of children to promote positive developmental trajectories and reduce inequitable outcomes for children from minoritised and disadvantaged backgrounds. Through engaging in quality research and research translation, we aim to contribute to an evidence base, which demonstrates the necessity of free, quality early childhood education and care for all children.
Objectives (2022-2026)
Our overall goal will be realised through the following specific objectives:
We will conduct and disseminate world-class innovative early years research that advances knowledge across early years education and care;
We will engage in high-impact transdisciplinary research that addresses real-world challenges and generates positive impact on policy and practice related to early years education and the lives of young children;
We will foster a high-quality research training and mentoring environment with an emphasis on cutting-edge, real-world research in early childhood education and care; and,
We will promote a collaborative and intellectually rich and inclusive research culture to establish the next generation of early childhood education researchers.
Impact and Engagement
Dr Charmaine Bernie - Conversation piece

https://theconversation.com/babies-crawl-scoot-and-shuffle-when-learning-to-move-heres-what-to-watch-for-if-youre-worried-204913

Ronksley-Pavia, M., Neumann, M.M., Manakil, J.F., & Pickard-Smith, K. (2023). Concepts and Perceptions of Gendered Women's Experiences in Academia, In M. Ronksley-Pavia, M.M. Neumann, J.F. Manakil & K. Pickard-Smith (Eds.). Academic Women: Voicing Narratives of Gendered Experiences (Bloomsbury Gender and Education, Ch 1, pp. 9-21). London: Bloomsbury Academic. http://dx.doi.org/10.5040/9781350274303
L'Estrange, L., Walker, S., Lunn-Brownlee, J., Ryan, M., Bourke, T., Rowan, L., & Johansson, E. (2023). Capturing Epistemic Reflexivity for Teacher Educators Teaching About/To/For Diversity in Teacher Education. Heliyon, 9 (2). https://doi.org/10.1016/j.heliyon.2023.e13754
Contact the Faculty of Education
---