Higher Degrees Research and Honours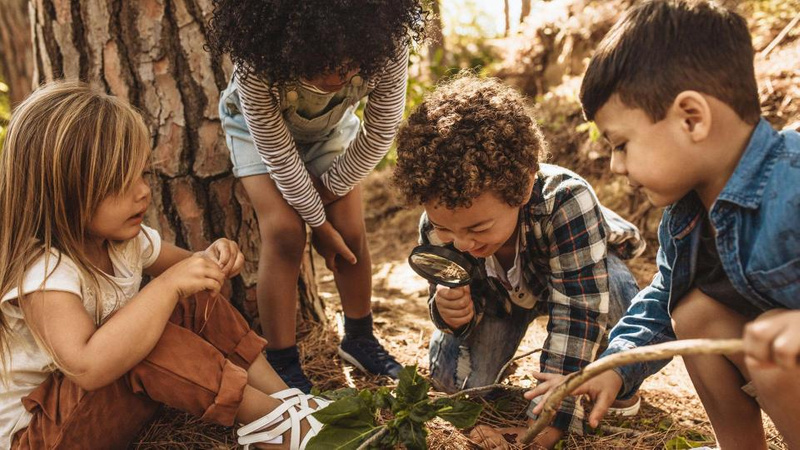 Southern Cross University's Faculty of Education prides itself on having a wide range of educational research projects. You can explore Higher Degree research through a variety of programs and degrees with support and supervision through the Faculty of Education academic staff.
Find out more about specific degrees through the links below or speak to someone via the contact details available at the bottom of this page.
Teenage years are some of the hardest years of our lives. We start trying to figure out who we are and what we want to do. Of those four very formative years we spend about 4,900 hours in class so we should make those hours count, right?
I went to a really competitive high school and it was clear to me that some of these kids were not making the most of their time. Many of them slept through the classes that they did come to and flat-out refused to do any homework like this guy. Let's call him Bob.
Some of them will love school and did really well and tried really hard like this girl, we can call her Sally. Before my eyes, those kids that were doing well kept doing better, and the kids that were doing poorly kept doing increasingly worse. Unfortunately, school separates teens based on willingness to jump through hoops. Something that it wasn't designed to do but it does very well.
Bob doesn't want to jump through the hoops but Sally does it very well and their different performances reflect that we've all known kids like Bob who just didn't want to be in school. Some of us may have even been like Bob. It's sad because when you think about it, we were all so into school when you were young so what changes? Why do kids stop wanting to engage in school once they reach their teens, which is when it really matters?
Many of them say things like school isn't for me or I'm never going to use this stuff again. Essentially they feel like they don't belong in school.
So what is belonging? Belonging is the extent to which an individual feels accepted or respected in their school. It involves the students perception of the school climate and how well they think they fit into what they see. If we want to help the teens who feel like school isn't for them we want to boost those feelings of belonging in school.
Let's talk about how we can best help Bob.
Whether Bob feels like he fits in will depend hugely on what he values and what he values will come from his social relationships. First off, we have peers who are responsible for socializing Bob to what's normal and valued by others their age. Unfortunately, we'd be kidding ourselves if we thought that we could affect who a teenager chooses as a friend, so that isn't an option for us.
Second Bob is influenced by his family in both positive and negative ways depending on their circumstances, but obviously, we can't change what a kid's family circumstances are, so that isn't an option for us to help either. But here's the shining star of influence - teachers.
Teachers can play a huge role in teen's lives as a positive role model. So the question is...
The relationships teachers have with their students help shape the student's ideas about themselves. We want to encourage Bob to see himself as a student, someone who belongs in school. I can do well in school.
The first step is continuing to show the equality and sensitivities of every student that all teachers strive for. More importantly, though, we need to emphasise Bob's identity as a student which we can do through a couple of tested and effective interventions.
First off exercises in self-affirmation, which includes listing and applying your personal values have been helpful with student's ability to cope with threats to their identity. If we can help Bob identify values of his, and then help me come up with ways in which those values can be applied to school, he can be able to see how he can use what he's good at and what he cares about.
Second, one study showed kids stories, that were written by older kids, that discuss times in which they had felt like they didn't belong. The kids were told to read these stories like they were editing them, but these stories actually had a deeper effect than that. Kids realised that feeling like you don't belong is a very normal experience, and it actually led to better school performance. Just showing kids that they do belong in school and showing them how they can help bolster their identity as a student with these few short interventions has noticeable effects in terms of engagement and academic achievement. We have nothing to lose, so why shouldn't we try?
Maybe if we help Bob see that he belongs in school and can do equally well in school as Sally does, then there won't be this huge discrepancy in performance. We just need to teach kids that they can see themselves as students and hopefully all kids can reach their full potential because they all belong in school.
Research supervision
Academic staff at the Faculty of Education engage in a diverse range of educational research projects, many of which relate to learning and teaching in formal educational contexts from early childhood to higher education. The outcomes of these research projects have informed policy and practice, and the education profession nationally and internationally, as well as influenced the School's own curricula and teaching practice.
To find an appropriate supervisor, please search the Faculty of Education research supervisors.
Contact information
For information about the application process for any of our postgraduate degrees please contact:
Professor Liz Mackinlay
Director HDR
Southern Cross University
Faculty of Education
Gold Coast Campus - C Block
Locked Mail Bag 4, Coolangatta, QLD, Australia, 4225
Associate Professor Michelle Neumann
Honours Course Coordinator
Southern Cross University
Faculty of Education
Gold Coast Campus - C Block
Locked Mail Bag 4, Coolangatta, QLD, Australia, 4225
Related information
For more information about research or studying research at the Faculty of Education follow the links below.
---
Contact the Faculty of Education
Professional Experience Team
T: 02 6620 3138
E: educationplacements@scu.edu.au
Our People
Education Research Team
T: 07 5589 3123
E: educationresearch@scu.edu.au
+