We have to be able to build a society in which we can peacefully disagree with each other and build bridges rather than walls so as to benefit from each other's experience and enrich us collectively as opposed to just a portion of us.
My name is John Renouf I'm a lecturer in politics and international relations here at Southern Cross University and over the past 15 years I have been working as an international aid worker and as a researcher in complex environments.
I spent a few years working in places like Afghanistan, Iraq, North Korea, Congo, Yemen, Haiti etc. etc.
I believe that nowadays is more than any time in history it is critically important to understand what's happening at a global level. What's happening in New York what's happening in Syria what's happening in China is affecting us in Australia.
So I'm trying to bring in those global events into the classroom through analysing them, understanding them using concepts using theory but also real-life, real people's experiences in order to shed some clarity on these complex matters.
If you want to make sense of what's happening out there if you want to have a positive impact on the planet, on people's lives everywhere, you need to understand how the world works.
If you like travelling if you like interacting with people from other cultures if you're open to learning and studying international relations will bring you all of these.
Arts and Humanities
In our technology-driven world, critical skills and knowledge in languages, art, history, ethics, philosophy, psychology and human development are more important than ever.
Our arts and humanities degrees will equip you with the skills and industry placement opportunities you need for a career in today's dynamic media and cultural industries.
With dozens of subject areas to choose from, you can become a specialist in your chosen field by tailor-making your degree.
Our course offerings in the Arts will equip you with transferable skills that are highly valued across all sectors – qualities such as communication, analysis, critical thinking and problem-solving.
Delving deeper into human society, culture, history and philosophy, Humanities graduates will develop cultural awareness and a deeper understanding of how to build their creative capacities and communication effectiveness.
For the content creators and digital natives, studies in digital media will prepare you to tell the stories that matter, while you develop the creative and production skills you need for a career in today's fast-paced media environments.
Why choose Arts and Humanities with Southern Cross?
Industry partnerships
Our industry partnerships build experience and networking opportunities
5-star rating
5-star rating for overall experience, skills development and learning resources in Humanities and Social Sciences (GUG 2022)
Small class sizes
Our small class sizes let you sample an interdisciplinary approach
Browse by interest area
spacer
We are a creative and multidisciplinary learning community. Our students are artistic, intellectual and ready to make a difference. The Faculty offers degrees in arts and humanities, music and the creative arts.
From online learning to purpose-built spaces across our campuses, we offer quality teaching, support and resources for all our students. We pride ourselves on producing graduates who are ethical, reflective global citizens, committed to community engagement and lifelong learning.
Visit the Faculty of Business, Law and Arts
Other faculties with arts and humanities courses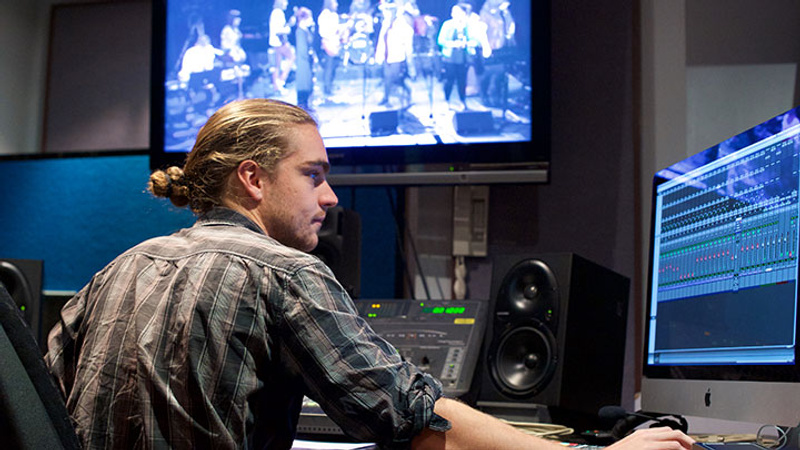 Southern Cross Model is a better way to learn
For almost a century the sandstone walls of Universities housed the same teaching model. The Southern Cross Model is different – immersive, responsive, in tune with the 21st century student. By joining Southern Cross, you are part of a better way to learn.
Prepare for university with a pathway program
If you have the passion, we have the entry pathway. We offer preparation courses to refresh your academic skills, increase your entry rank, or get you on track for a degree with a short course.
More information for:
Search all courses
spacer
Further information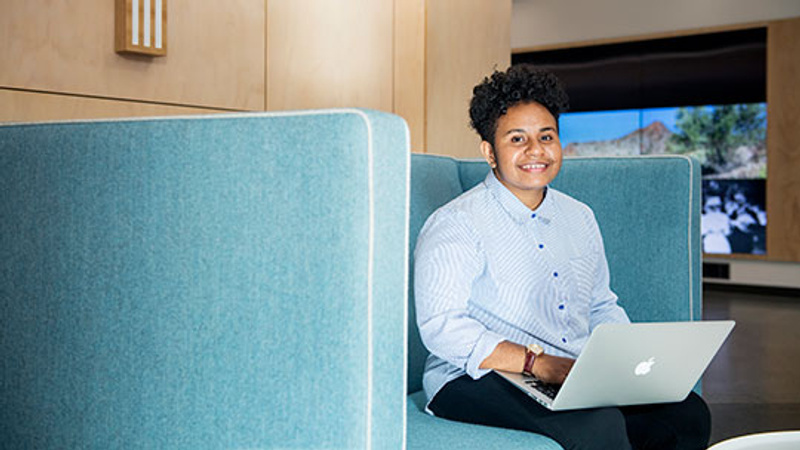 How to apply
Ready to take the next step in your higher education journey? Find out how you can apply.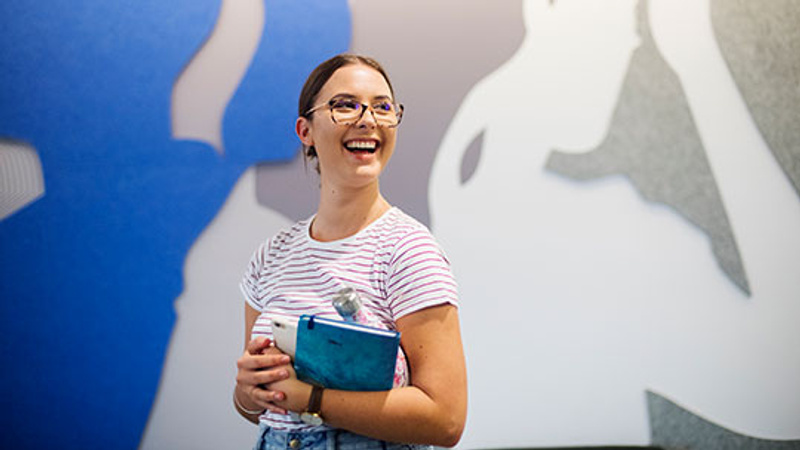 Entry pathways
There are many ways to get into Southern Cross University. Discover your options with an entry pathway.
Scholarships
The University offers a wide range of scholarships for undergraduate and postgraduate students.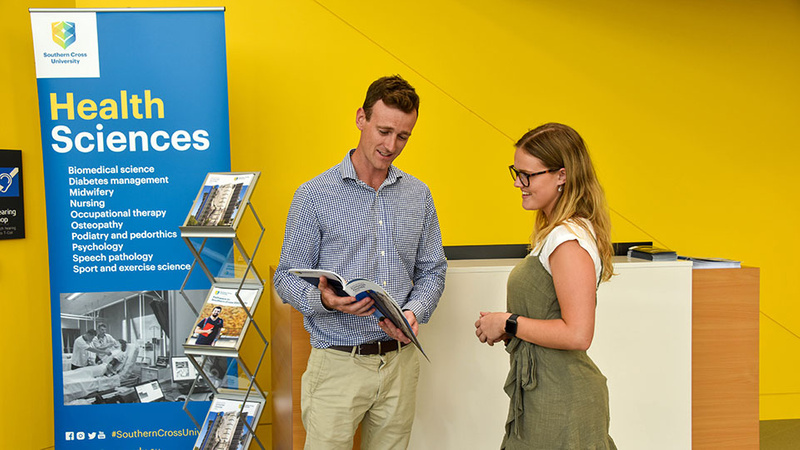 Upcoming info sessions
Southern Cross University regularly holds on-campus and online information sessions.
---
Get in touch
Future students (domestic)
T: 1800 626 481
Current Students
T: 1800 005 687
T: +61 2 6620 3666
Future students (international)
T: +61 2 6620 3876
For more details
+