Enrolling after start of teaching
An updated late enrolment policy and process will commence in 2022. The changes are designed to make the application and approval of requests simpler and more efficient.
Last day to enrol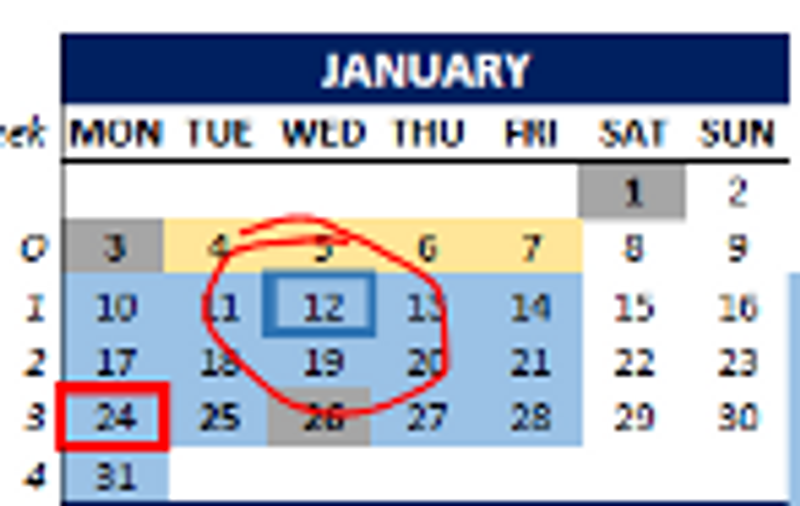 The last day to enrol via MyEnrolment has been changed and is now included in the 2022 Academic Calendars (marked in blue).
In Terms, the last day to self-enrol is Wednesdays, Week 1.
In Sessions, the last day to self-enrol is Mondays, Week 2.
You can subscribe to key dates in the University Calendar.
Information on the new 2022 calendar, including the new Term calendar, see Changes to calendar in 2022.
Late enrolment
Late enrolment dates and the approval process have been adjusted to make the process faster and help you succeed. Once the last day to self-enrol has passed, you must request late enrolment, via Unit Approval Request (UAR) eForm. This date has been brought forward to the following:
In Terms, the last day to late enrol is Fridays, Week 1.
In Sessions, the last day to late enrol is Fridays, Week 2.
In order to have your request for late enrolment approved you will need to:
Have a good academic record, with a GPA of 4 or higher; and
Meet one of the criteria for special circumstances and clearly explain the reason why this prevented you from enrolling prior to the last day to self-enrol.
Special circumstances include:
changing your enrolled location;
compelling or compassionate circumstances;
natural disaster; or
an administrative decision by the University or Government agency.
Late payment of fees, technology constraints or enrolment difficulties are not considered special circumstances.
Students who provide fraudulent or misleading information may be reported for non-academic misconduct under the Rules – Student Academic and Non-Academic Misconduct Rules.
Policy
Rules Relating to Awards – Rule 2 – Coursework Awards – General Provisions.