Meet the Faculty of Science and Engineering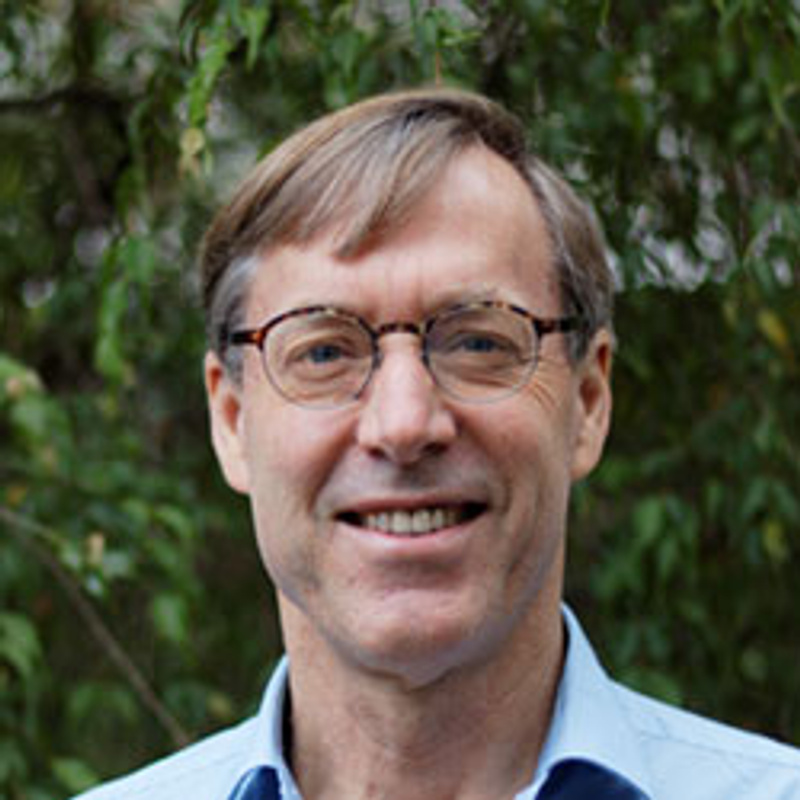 Professor Nicholas Ashbolt
Executive Dean, Faculty of Science and Engineering
Nick's microbiology research leadership in Sweden, North America and Australia contributed to the risk-based water quality targets in guidelines/standards for drinking and recreational waters (EU, Health Canada, NHMRC, WHO, US EPA) and water reuse (Australia, Sweden, WHO, Alberta Health & ISO/ANSI). Ongoing research into the fate and dispersion of pathogens (eg SARS-CoV-2 & Legionella) within free-living amoebae in waters contributes to the University's systems-based, net-zero urban water approaches.
View Nick's profile
Professor Andrew Rose
Assoc Dean (Education), Chair of Academic Board, Course Coordinator of Bachelor of Engineering (Honours) in Coastal Engineering, Professor of Environmental Engineering
Andrew is a research and teaching academic as well as Chair of Academic Board. He coordinates the BE(Hons) Coastal course, teaches into units related to water resources engineering, and coordinates the engineering thesis projects. Andrew is an active researcher in the field of aquatic chemistry.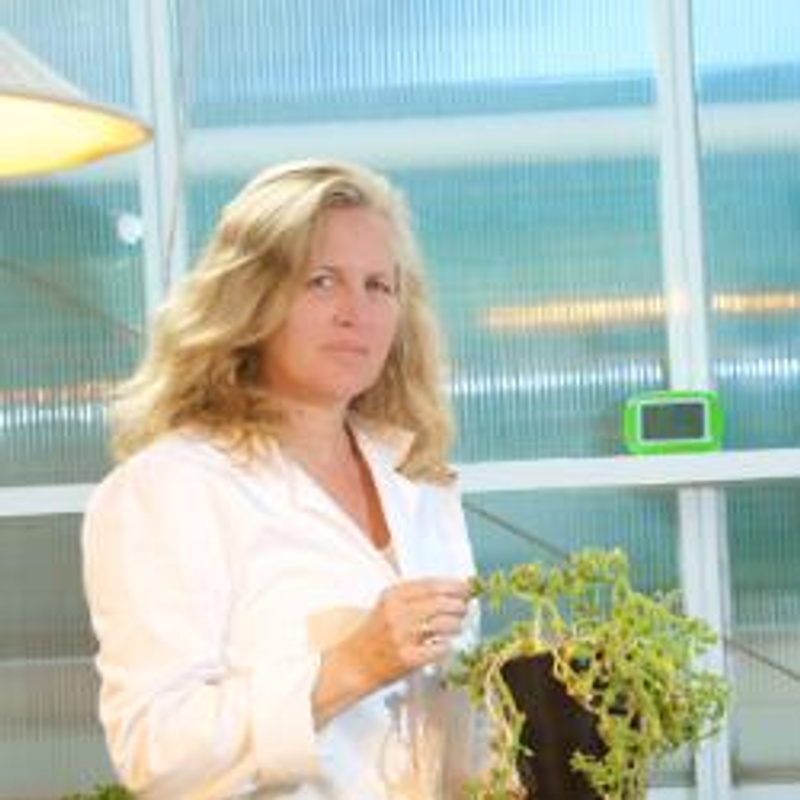 Professor Bronwyn Barkla
Associate Dean (Research)
Professor Barkla has been applying proteomics technologies to advance our knowledge in plant abiotic stress tolerance. Recent work has focused on understanding the role and regulation of membrane proteins, with particular emphasis on transport proteins, in plant salt and heavy metal tolerance.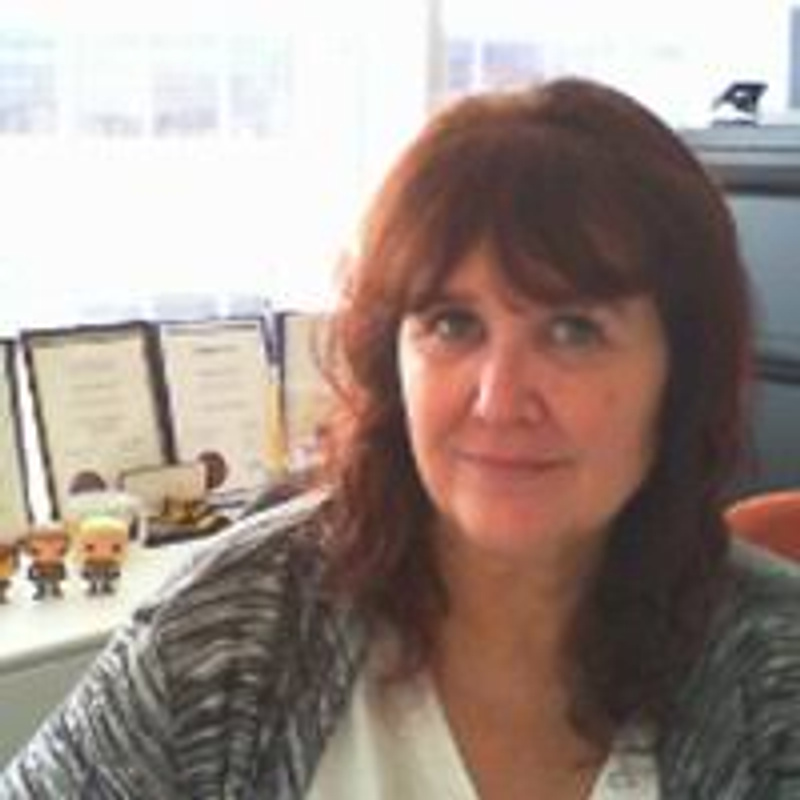 Dr Raina Mason
Acting Chair of Engineering and Information Technology
Raina is passionate about making introductory programming more achievable by students, and encouraging more females into computing - particularly programming. Currently conducting research into the application of Cognitive Load Theory to teaching introductory programming.
Associate Professor Renaud Joannes-Boyau
Deputy Director HDRT Faculty of Science Head of the geoarchaeology and archaeometry research group
Associate Professor Joannes-Boyau's research focuses on the development and application of geochronology and geochemistry to key questions in human evolution, such as the timing, exposome, diet and early life history of hominin species. Investigating the use of geochemical technique in contemporary humans especially for biomedical research is also of prime and growing interest.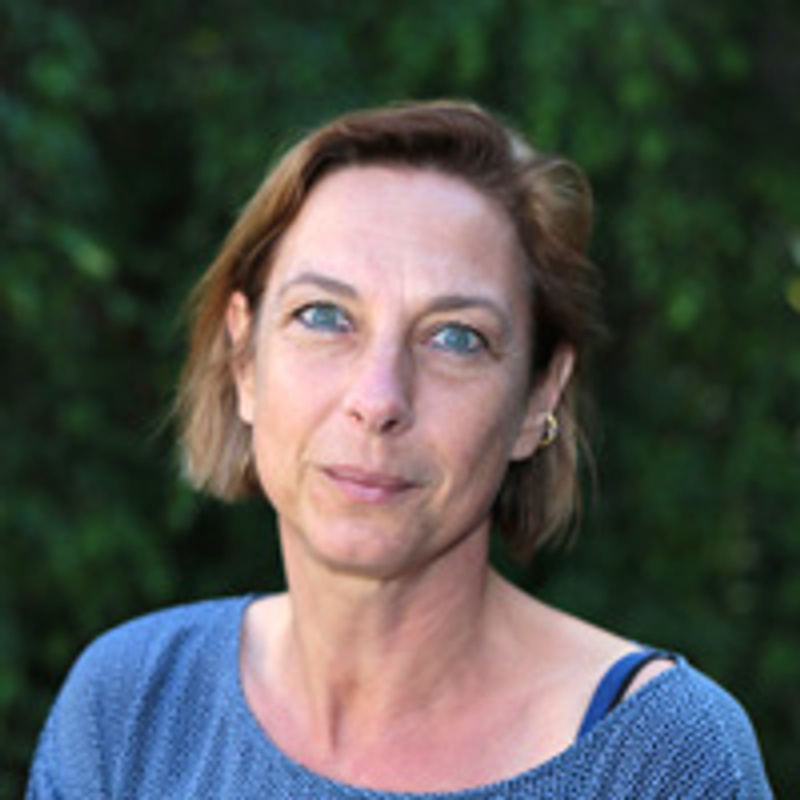 Professor Anja Scheffers
Director of the Southern Cross GeoScience Research Centre Senior lecturer
During her studies of Physical Geography and by a series of accidental turns Anja became fascinated to investigate how coastal environments have changed in the past. She is particularly interested in processes that shape coastal landscapes over different time scales and the coupling and feedback between such processes, their rates, and their relative roles, especially in the contexts of natural and anthropogenic climate change. Anja is the Unit Assessor for Impactful Science and Practice.
Professor Damien Maher
Director, Higher Degrees Research
Damien is a biogeochemist/ hydrologist/ ecohydrologist working on various aspects of the global carbon, nutrient and hydrological cycles. He incorporates stable- and natural radio-isotopes into his work to characterise greenhouse gas emissions, and carbon and nutrient cycling pathways in aquatic and terrestrial environments. He also works on groundwater-surface water interactions.
Professor Kirsten Benkendorff
Director, National Marine Science Centre
Professor Benkendorff is an interdisciplinary researcher who investigates the bioresource value of marine molluscs, including their medicinal and nutritional value for human health, as well as their ecosystem services and use as indicators of environmental change.
Course Coordinators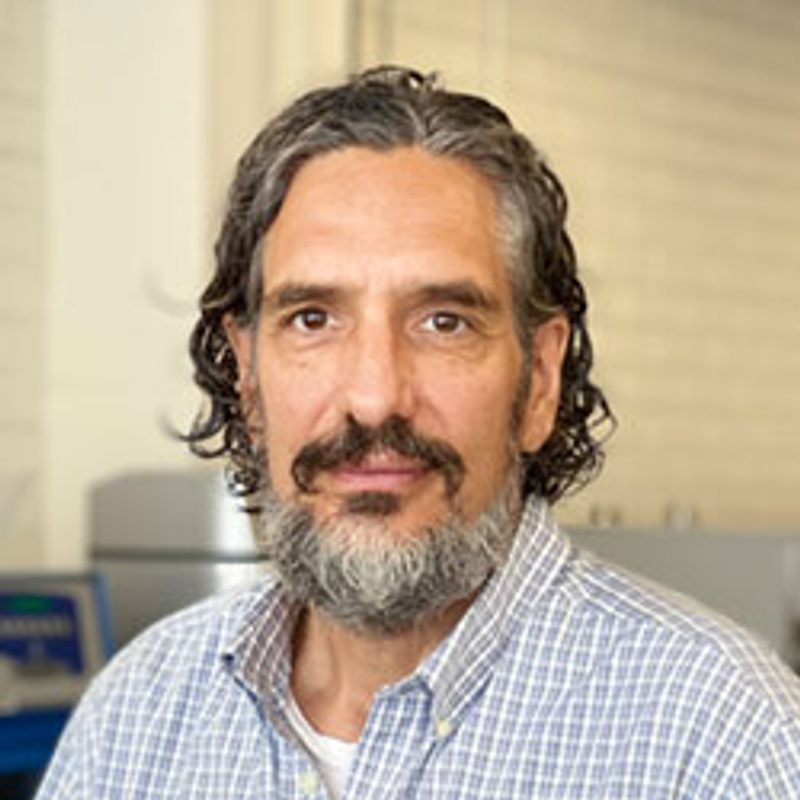 Mr Robert Rollin
Lecturer, Course Coordinator Associate Degree in Civil Construction
Robert is a seasoned professional with more than 30 years in project management of transportation and rail infrastructure projects. He has held leadership roles in management of system integration and project interfaces, and has extensive experience in estimation, risk evaluation and project governance to provide a holistic appreciation for the intricate complexities of the engineering disciplines.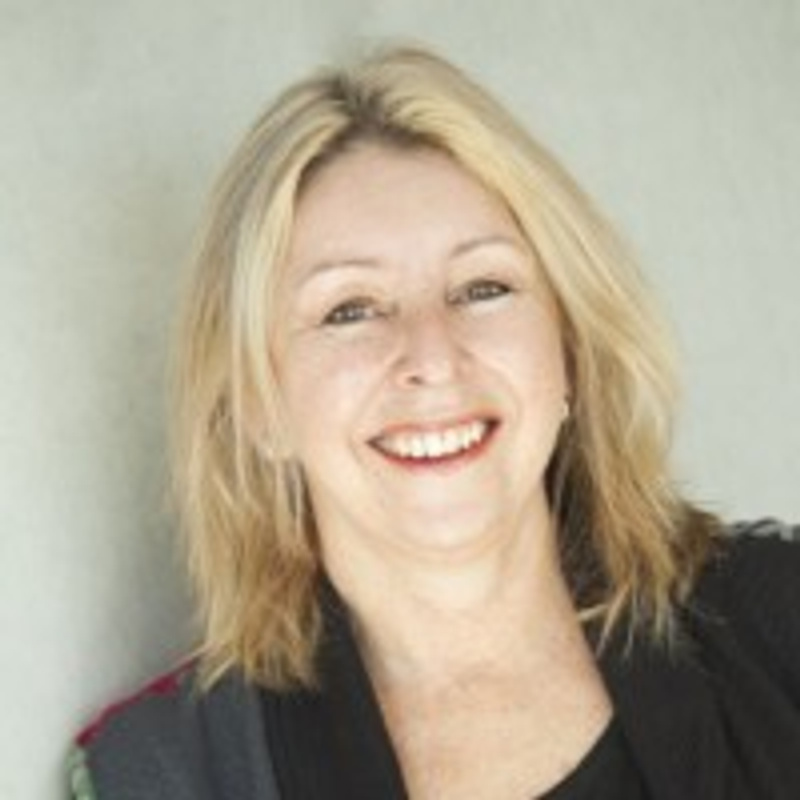 Dr Carolyn Seton
Lecturer, Course Coordinator Master of Information Technology
Carolyn is an experienced IT professional with a history in industry and higher education. Her research applies Cognitive Load Theory principles to the teaching and design of complex technologies, as well as digital literacy and user interface design for older people. Within IT education, she applies these same principles to assist and improve learning for international students studying technical subjects.
Associate Professor Kai Schulz
Course Coordinator BSc Hons - Deputy Director of Centre of Coastal Biogeochemistry Research
Kai Schulz is a biological oceanographer working on assessing the effects of ongoing ocean change on pelagic food web functioning and interested in testing ocean solutions to mitigate anthropogenic climate change.
Dr Lachlan H. Yee
Course Coordinator Bachelor of Science
Dr Yee is a polymer chemistry researcher who uses the tools of polymer science to solve environmental challenges such as pollution, reducing plastic waste and making products using biodegradable polymers. He teaches Chemistry (CHE00201) and Waste Technology (ENS00218).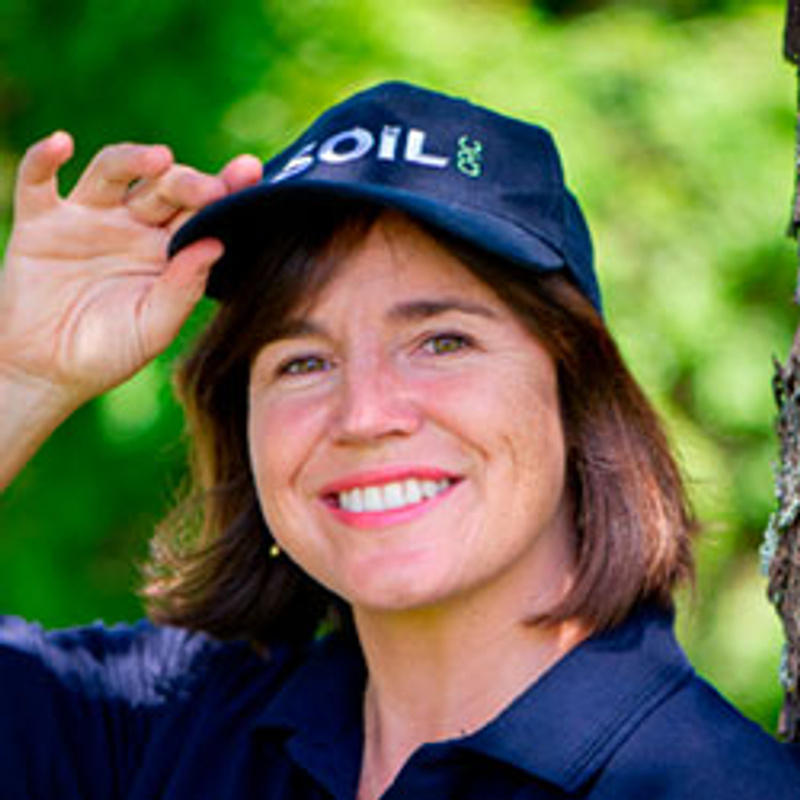 Dr Hanabeth Luke
Senior Lecturer, Course Coordinator of the Graduate Certificate in Regenerative Agriculture
Dr Hanabeth Luke is a passionate educator and researcher, deeply motivated by helping regional communities and farmers to become more resilient in times of transition, bringing communities to science, and vice-versa. She is presently working with the Soil CRC to identify drivers of on-farm decision-making across farming systems.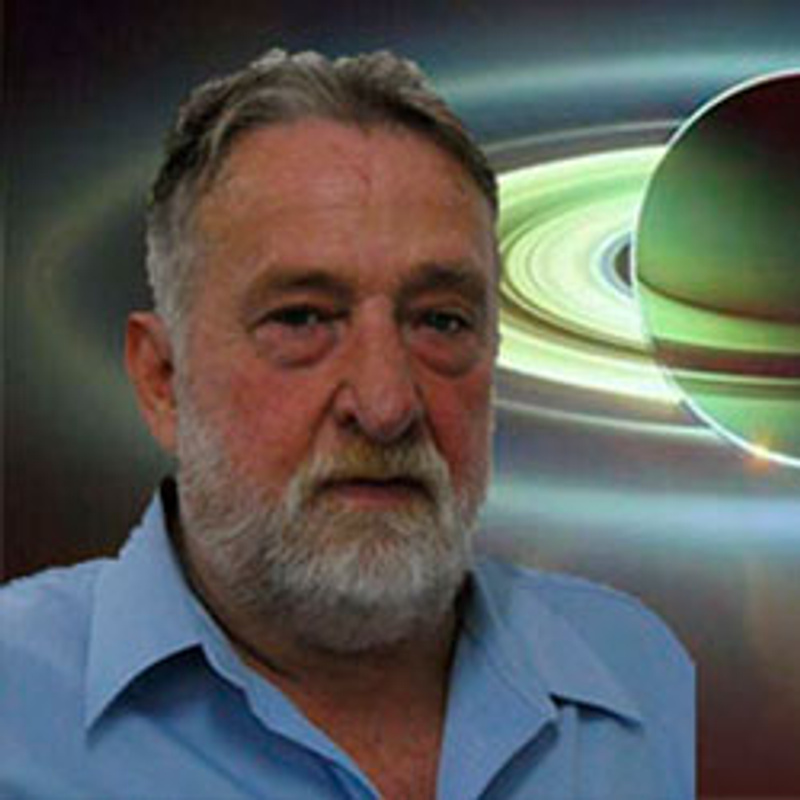 Dr Graeme Palmer
Lecturer, Course Coordinator Master of Forest Science and Management
Dr Palmer has 30 years' experience in wood science and wood products manufacturing, and was awarded a PhD for his work on wood processing simulation. Current research includes plantation wood production and bioenergy. Units of study include Forest Operations, Wood Science and Wood Product Development and Marketing.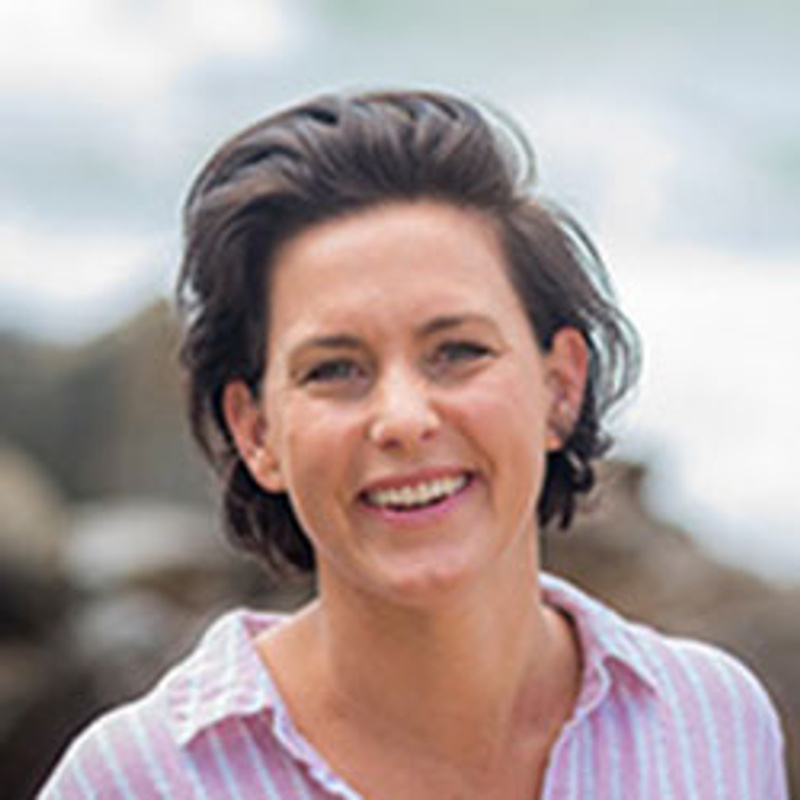 Dr Anna Scott
Course Coordinator Master of Marine Science and Management
Anna researches sea anemones and anemonefishes throughout the Indo-Pacific. Her work focuses on the reproductive biology of host sea anemones, developing captive breeding techniques for the aquarium trade, documenting the distribution and abundance of these species, and determining the effects of climate change on various aspects of the symbiosis. She is a member of the University's Marine Ecology Research Centre and president of the Australian Coral Reef Society.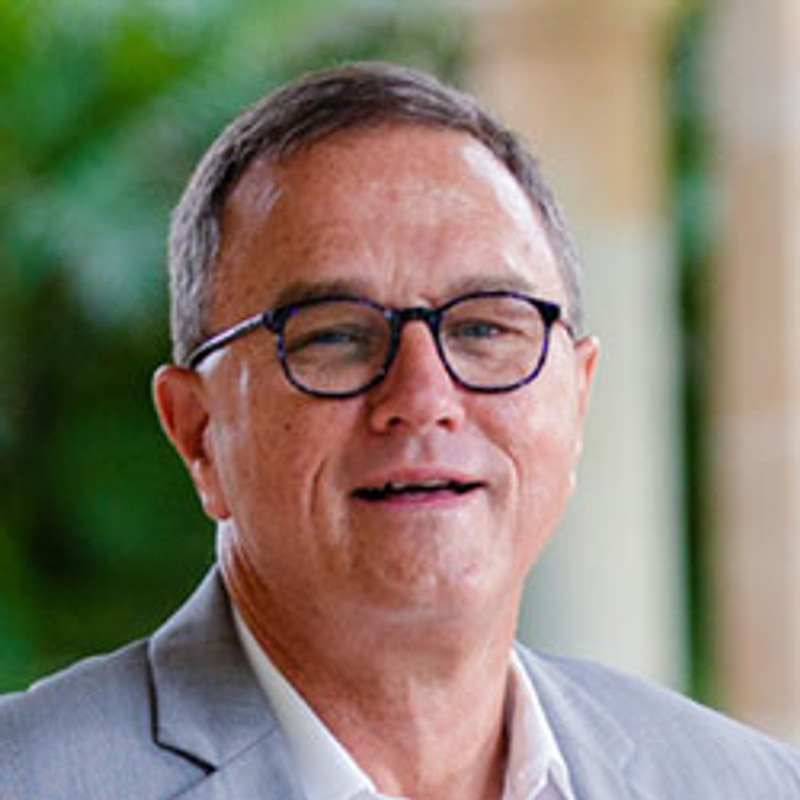 Dr David Mills
Senior Lecturer, Course Coordinator of the Master of Engineering Management program
David's research focuses on the effective management of large asset-based organisations which provide services to the community. His research is focused upon the concept of stewardship of these services and the necessary organisational arrangements, systems and competencies to achieve stewardship. David is a Fellow of the UK Higher Education Academy.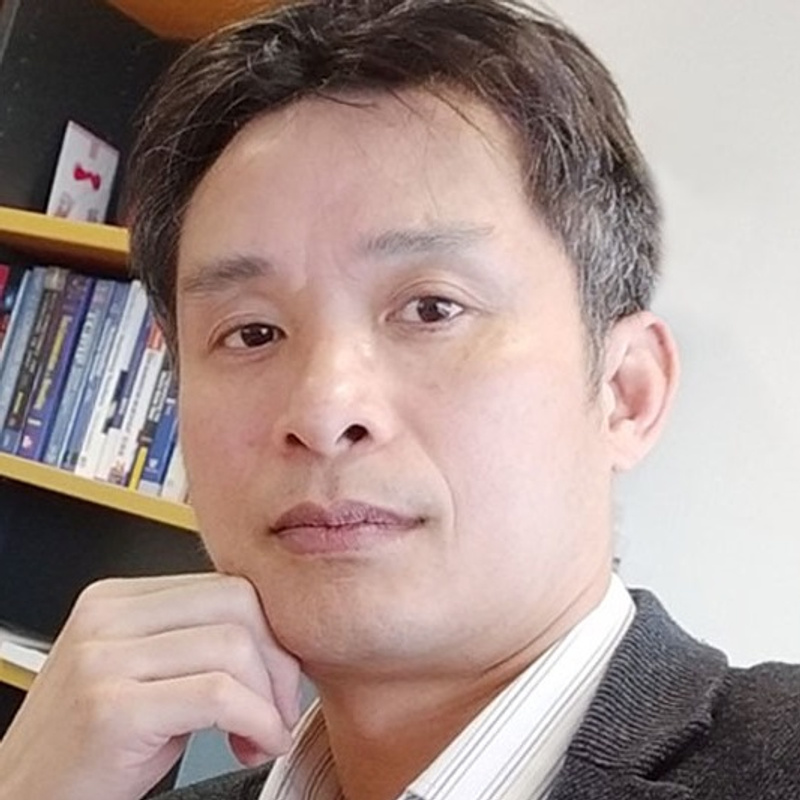 Dr Vinh Bui
Lecturer, Course Coordinator of the Master of Information Technology Management program
Dr Bui has significant research and development experience in a number of areas including network modelling, machine learning, computer-guided scenario generation, internet of things and virtual reality.
Faculty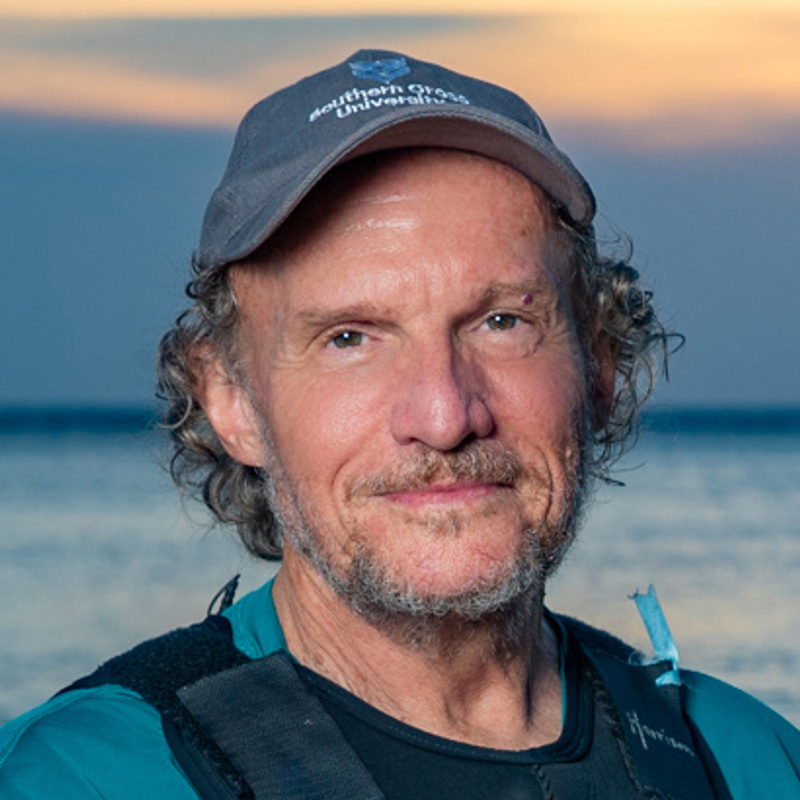 Distinguished Professor Peter Harrison
Director of the SCU Marine Ecology Research Centre
Peter is an internationally recognised leader in coral reproduction and restoration research and has worked on coral reefs around the world for 40 years. His current research focuses on developing innovative techniques for coral restoration using many millions of coral larvae to restore coral communities on degraded reefs.
Professor Ed Burton
Professor of Environmental Geochemistry & Mineralogy, ARC Future Fellow
Ed holds an ARC Future Fellowship and leads the Environmental Geochemistry and Mineralogy group at SCU. His research explores metal(loid)-mineral-microbe interactions in environmental systems. He is particularly interested in iron and sulfur cycling, and how mineral transformations influence trace metals and metalloids (such as arsenic, antimony and chromium). Ed's research has application in managing soil, sediment and water quality and in the remediation of degraded landscapes.
Professor Symon Dworjanyn
Researcher
Symon studies marine ecology and aquaculture. He examines the effect of modern environmental changes on the ecology of marine seaweeds, invertebrates and fishes. His lab also develops environmentally friendly innovative technologies and new species for aquaculture.
Professor Brad Eyre
Professor of Biogeochemistry, Foundation Director of the Centre for Coastal Biogeochemistry
Brad's research looks at the flow of carbon and nitrogen through the earth system, and changes in these flows due to global change (e.g. climate change, ocean acidification, and eutrophication). He is currently focusing on the effects of global change on shallow-water carbonate sediment dissolution and how this influences the long-term accumulation of carbonate material on coral reefs as well as greenhouse gas emissions from aquatic systems and their contribution to global budgets.
Professor Scott Johnston
Professor of Landscape Hydrogeochemistry Researcher Lecturer
Scott is an environmental geochemist and hydrologist who studies how the cycling and behaviour of major redox sensitive elements (Fe, S, C) controls the fate of toxic trace elements in wetlands, rivers, groundwaters, soil and sediments. He has led large, multi-disciplinary projects (ARC/CRC) in collaboration with state/local governments to improve water quality in degraded coastal landscapes.
Professor Brendan Kelaher
Professor of Marine Biology, Chair of Animal Care and Ethics Committee, Chief Remote Pilot
Professor Brendan Kelaher is a marine biologist with more than 20 years of experience. He is also the Chief Remote Pilot and Chair of the Animal Care and Ethics committee for Southern Cross University. Brendan's research focuses on marine ecology, global change biology and fisheries management. Brendan also focuses on drone-based marine science, including marine wildlife monitoring, 4D habitat mapping, shark bite mitigation and cloud brightening to prevent coral reef bleaching.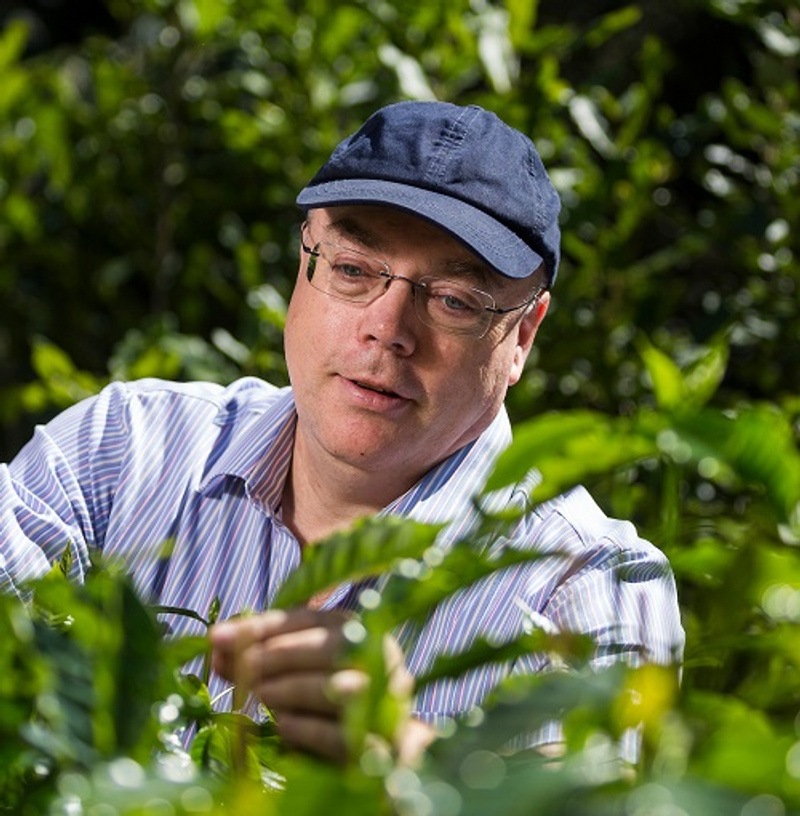 Professor Graham King
Fostering national/international relationships and scholarship in agriculture
Graham has a prominent international research profile in crop plant genetics, genomics, epigenetics, trait biology and related data management. His research has focused on resolving a wide range of trait characteristics in horticultural and arable crops, as well as establishing lasting genomic and genetic resources used worldwide to underpin pre-breeding R&D.
Professor Amanda Reichelt-Brushett
Professor
Amanda is a multi-disciplinary researcher focused on understanding and managing human impacts on the environment, particularly on tropical and sub-tropical marine and estuarine systems. She teaches undergraduate and postgraduate students in the fields of marine pollution, environmental chemistry, and toxicology. Her award-winning teaching practice helps develop multifaceted problem-solving skills to address complex environmental issues.
Professor Caroline Sullivan
Professor of Environmental Economics
Professor Caroline Sullivan is an Ecological and Environmental Economist with more than 25 years' teaching and research at the interface of the biophysical and social sciences. With a focus on ecosystem services, Professor Sullivan's work links ecosystem change to human effects and develops economic tools to integrate these into macroeconomic systems.
Professor Jerry Vanclay
Professor of Sustainable Forestry
Jerry specialises in forest-resource estimation and has published many papers on growth models for forest resource forecasts. He has a particular interest in natural tropical forests and in mixed-species plantings.
Associate Professor Dirk Erler
Senior Lecturer/ Researcher
Dirk Erler's research is broadly divided along two themes: Understanding aquatic nutrient cycling in natural systems, and developing strategies to improve nutrient recovery in engineered systems.
Associate Professor Monica Gagliano
Associate Professor
Monica is an Associate Professor in evolutionary ecology who pioneered the field of plant bioacoustics, demonstrating that plants emit their own 'voices'. A former fellow of the Australian Research Council, she currently directs the Biological Intelligence (BI) Lab as part of the Diverse Intelligences Initiative of the Templeton World Charity Foundation. Her latest book is Thus Spoke the Plant (North Atlantic Books, 2018).
Associate Professor Ross Goldingay
Lecturer in Wildlife Conservation
Ross teaches first year Biology and the second year unit Wildlife Conservation. He is a wildlife ecologist with vast experience with threatened species, including gliders, pygmy possums, koalas, broad-headed snakes, and green and golden bell frogs. He devised the method of installing power poles to enable gliders to safelycross roads
Associate Professor Graham Jones
Member of the Emeritus Faculty
Graham is a member of the Emeritus Faculty of the University. He has a long and distinguished career in oceanography, atmospheric sciences and meteorology and has supervised more than 70 research students and published over 100 publications with over 3,200 citations. Director of Green Planet Consultancies he is also undertaking research on the Great Barrier Reef into trace sulphur substances produced by corals that are a precursor to cloud, and their role in seawater temperature stability.
Associate Professor Doland Nichols
Associate Professor Forest Science
Associate Professor Nichols has taught Native Forest Ecology and Management (Silviculture), Forest Health (insects, diseases and weeds) and Agroforestry and Farm Forestry at SCU since 1999. He has focused especially on domestication of native tree species and mixed-species plantations in tropical countries.
Associate Professor Joanne Oakes
Researcher
Joanne's research focuses on the processing and fate of carbon and nitrogen within rivers and coastal systems, including bare sediments, seagrass beds, saltmarshes, and mangrove forests. She is particularly interested in using stable isotope tracers to explore how changed conditions (e.g., nutrient input, ocean acidification) impact carbon and nitrogen.
Associate Professor Steven Purcell
Associate Professor
Steve's research specialises in fisheries management, ecology and trade of tropical invertebrates. His responsibilities include teaching (Fisheries Management, Advanced Marine Ecology, Environmental Information Analysis) and supervision of post-graduate students. Steve's research spans a range of ecological and biological fields, published in books, book chapters and more than 60 scientific research articles.
Associate Professor Christian Sanders
Associate Professor
Associate Professor Sanders' current research interests are in three broad areas: 1) Climate change and sea-level rise as related to the coastal wetland soil accretion; 2) Using uranium and thorium series radionuclides as tracers of mangrove, saltmarsh and seagrass ecosystem processes; and 3) Submarine groundwater discharge as a source of carbon, nutrients and trace metals to coastal ecosystems.
Associate Professor Stephen Whalan
Associate Professor (Research)
Steve is a marine ecologist, broadly interested in how sessile invertebrates maintain their populations. Current research targets questions on behavioural choice ecology in sponges. He has a particular focus on larval dispersal and settlement choices in this group, as part of the Diverse Intelligences Initiative of the Templeton World Charity Foundation.
Dr David Abrego
Lecturer
David's research investigates critical aspects in early life history of corals (recruitment, settlement, symbioses establishment), as well as environmental stress tolerance and adaptation to warming oceans. This knowledge is essential for sound conservation and restoration decisions. He conducts field/lab studies using genetics, photo-physiology, chemistry, husbandry, and selective breeding tools.
Dr Ali Reza Alaei
Lecturer
Dr Ali Reza Alaei is currently a lecturer of Information Technology and Computer Science at Southern Cross University. Dr Alaei is known for his research work on handwritten/printed document image analysis and recognition, human visual system modelling for document image quality assessment, biometrics, and data mining (sentiment analysis) of Big Data. He has published more than 50 high-quality papers in reputed international journals and peer-reviewed conferences.
Dr Fahimeh Ali
Lecturer, Information Technology
Fahimeh has a PhD in Information Technology from Griffith University. She has taught students in different age groups and has more than 10 years of teaching experience in different institutions. The focus of her research is on image processing and retrieval. She has worked on the problem of texture feature-based document image retrieval, classification, and biometric. Results and contributions of her research have been published in the form of international journals, conferences and workshops.
Dr Jay Anderson
Senior Research Fellow
Jay is a Plant Pathologist with the Centre for Organics Research. Her research interest is integrated disease management of tropical and subtropical horticultural crops using plant breeding and plant selection for resistance, optimised plant nutrition, defence activators and biological control organisms, and better understanding infection processes of pathogens to reduce losses due to disease.
Dr Claire Baker
Postdoctoral Research Fellow in the Social Dimensions of Farming, Soil CRC
Claire brings first-hand experience of agricultural communities to her research and teaching in sociologies of land use, the lived experience of globalisation, policy change and social inequalities. Her prize-winning research brings together social, economic and cultural histories to investigate the ways social change is lived at the micro-level.
Dr Daniele Cagnazzi
Postdoctoral Research Fellow
Daniele is originally from Italy where he conducted his BSc in Environmental Science at the University of Bologna. He completed his PhD in 2011 at Southern Cross University, studying the behavioural ecology of Australian snubfin and humpback dolphins. His work is focused on the conservation of marine megafauna with particular emphasis on marine mammals.
Dr Matheus Carvalho
Senior Research Associate
Matheus operates and maintains the Stable Isotope Laboratory of the Centre for Coastal Biogeochemistry Research. Matheus has introduced a novel approach to analytical instrument integration which has allowed open-source robots to help with analytical tasks. Matheus also has an interest in aquatic photosynthesis and respiration.
Dr Prithwi Chakraborty
Lecturer, Information Technology
Prithwi has a Ph.D. in machine learning and emotion detection from QLD University of Technology. He has comprehensive teaching experience in cloud and mobile programming, machine learning, IT project, (general) programming, and IT entrepreneurship. He has a diverse range of research interests in artificial intelligence, emotion detection/recognition, health informatics, data analytics, and mobile and cloud computing, fall risk identification and assessment of workplace design.
Dr George Coles
Lecturer, Information Technology
George's research interests are in the fields of privacy and security, programming in multiple languages, multimedia, encryption and artificial intelligence. His published papers have a strong focus upon privacy and security on the web. He has a background in Software Development and Digital Imaging. The focus of his PhD was about Privacy and Security in eHealth informatics Systems, which investigates the use of encryption technologies to enhance the privacy protection of highly sensitive data.
Dr Ken Doust
Senior Lecturer, Course Coordinator, Engineering Management
Ken is passionate about sustainability, and achieving it through holistic approaches such as systems thinking and knowledge sharing. Research interests include the re-engineering of existing infrastructure in both urban and regional areas, leveraging its value by applying leading technologies to suit emerging industries and rejuvenating communities and their local economies.
Dr Reza Ghanbarzadeh
Lecturer
Reza's research interest includes human-computer interaction, innovative application of technology in various contexts, IT innovation adoption, and virtual communities, and he has published several publications in these fields. Reza has a background in software engineering and information systems, and teaches software development and user experience units to undergraduate and postgraduate students.
Dr Marine Gouezo
Postdoctoral Coral Researcher
Marine's research interests lie primarily in the area of coral reef recovery along environmental gradients. She investigates the influence of reefs' environment and biophysical attributes on the ecological processes occurring during recovery such as larval dispersal, coral recruitment, and growth. Through her new role within the faculty, Marine will apply her skills and knowledge to the field of coral reef restoration.
Dr John Grant
Lecturer
John Grant has more than 30 years of experience in land and soil mapping, research and soil interpretation across Australia and internationally. He has been lecturing at Southern Cross University since 2004. John's current research interests include soil health, nutrient cycling, carbon sequestration and soil parameters and productivity relationships.
Dr Daniel Harrison
Senior Lecturer, Sub-Program Lead (Cooling and Shading Interventions, Reef Restoration and Adaptation Program)
Daniel is an engineer and biological oceanographer interested in how humans are affecting the oceans and in finding novel solutions to the problems our industrialised societies are creating. His work encompasses biogeochemical ocean modelling, fisheries science and modelling, eco-engineering technologies, and the restoration/protection of coral reefs. Daniel is a member of the University's Marine Ecology Research Centre and Centre for Coastal Biogeochemistry.
Dr Simon Hartley
Associate Lecturer/Diving Officer
Simon teaches statistics, computing, scientific diving, third year Integrated Project unit, satellite remote sensing and geographic information systems. His research encompasses a diverse range of project work, primarily tropical and subtropical marine benthic communities; as well as commercial and scientific diving. His community engagement work includes: Organic gardening, aquaponics, diver impact, marine debris, photography and videography.
Dr Alex Hendry
Lecturer, Information Technology
Alex is an IT lecturer and has been teaching at SCU since 2012. Prior to that, Alex worked in the IT industry as an enterprise Java and Oracle database developer in the government and private sectors. Alex has taught web development, systems analysis and design, and several programming units in the BIT and MIT programs and supervises students in the capstone BIT unit Information Technology Project. Alex's research has primarily been focused on the use of technology in carbon trading programs.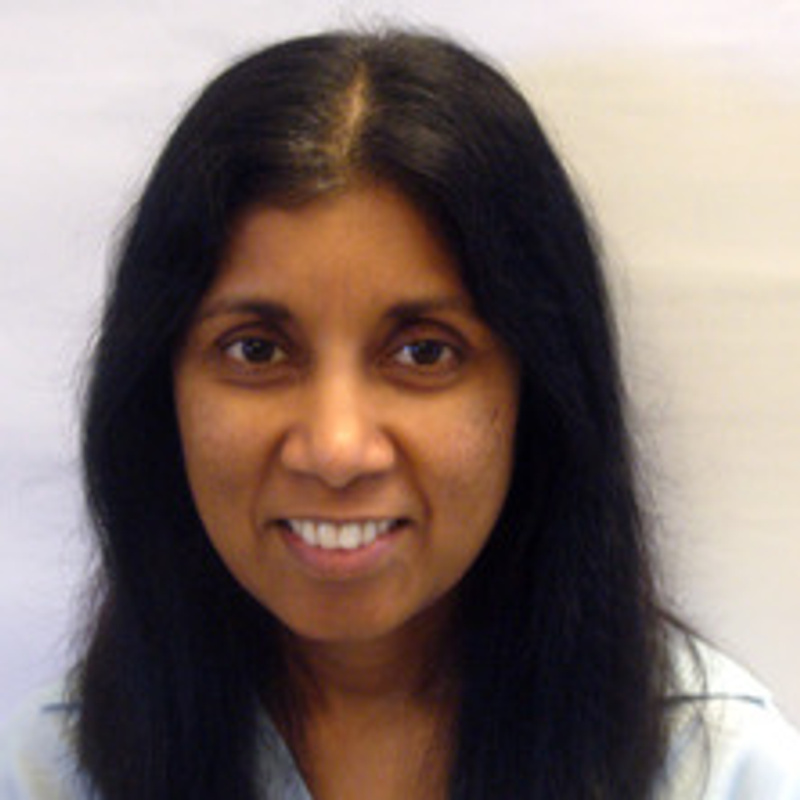 Dr Amitha Hewavitharana
Research Fellow
Stemming from my PhD in analytical chemistry, Amitha's research is focused on solving fundamental analytical problems as well as developing analytical methods for a variety of applications such as: metal speciation in biological fluids, water, waste water, nutrients (vitamins) and antinutrients in dairy foods and meat products; nutraceuticals in tropical fruits; psychoactive compounds (THC).
Dr Emily Howells
Senior Research Fellow
Emily is a research scientist who investigates mechanisms of adaptation in reef-building corals, with a focus on the potential of populations to adapt to climate change. Her research combines approaches in field ecology, experimental biology, symbiosis manipulation, quantitative genetics, and population genomics. She is currently leading projects on the genetic and environmental drivers of heat tolerance variation in coral populations on the Great Barrier Reef and wider Indo-Pacific.
Dr Iman Izadgoshasb
Lecturer
Dr Iman Izadgoshasb holds a PhD in Engineering with a special focus on energy harvesting from low-frequency vibration sources using smart materials. He has been awarded the chancellor medal for his PhD thesis. He has a background in mechanical engineering with more than six years of industry experience.
Dr Luke Jeffrey
Postdoctoral Research Fellow
Luke is a wetland biogeochemist and scientist with experience in greenhouse gas emissions, groundwater, estuaries and carbon cycling. His postdoctoral research position will lead a ground-breaking project and team, exploring the role trees play in both consuming and releasing methane from soils to the atmosphere.
Dr Niloofar Karimian
Postdoctoral Research Associate
Niloofar is a postdoctoral research fellow who is passionate about exploring the complex interactions between mineralogy, microbiology, and trace metalloid geochemistry. Her research focuses on how mineral formation and evolution over time affects the geochemical behaviour of trace metals and metalloids using a wide range of advanced analytical techniques including X-ray Absorption Spectroscopy (XAS).
Dr Maree Lake
Senior Lecturer, Lead of Maths service teaching
Dr Maree Lake has a wide range of experience in traffic and transportation within universities as a lecturer and postdoctoral researcher, as well as in industry as a consultant. Maree is responsible for the Traffic Engineering and Transport Planning sub discipline within the civil engineering degree as well as engineering mathematics.
Dr Szabolcs Lehoczki-Krsjak
Research Fellow in Rice Breeding and Genetics
Szab is a Research Fellow in Rice Breeding and Genetics at Southern Cross Plant Science. During his career he engaged with plant breeding and worked on pre-breeding, commercial breeding and every aspects of marketable product development of various crops. Szab's research focuses on the genetics, pre-breeding and breeding activities of pigmented rice varieties with the aim to develop locally adapted black rice varieties for Northern NSW.
Dr Ben Liu
Senior Research Fellow
Lei is a natural product chemist and has research interest in biologically active phytochemicals. He has proven expertise in the isolation, identification and quantification of bioactive metabolites. Lei has studied cereal grain quality, starch digestion, cotton, cannabis and coffee. He teaches undergraduate students in the field of instrumental analysis.
Dr Shane McIntosh
Research Fellow
Scott is an environmental geochemist and hydrologist who studies how the cycling and behaviour of major redox sensitive elements (Fe, S, C) controls the fate of toxic trace elements in wetlands, rivers, groundwaters, soil and sediments. He has led large, multi-disciplinary projects (ARC/CRC) in collaboration with state/local governments to improve water quality in degraded coastal landscapes.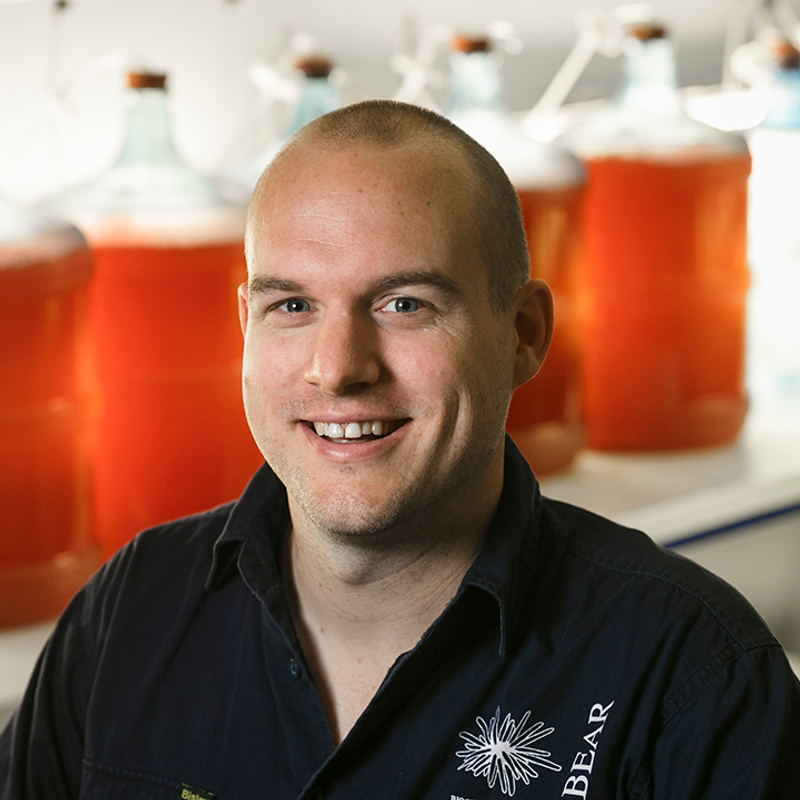 Dr Benjamin Mos
Lecturer, Aquaculture and Aquatic Ecology
Benjamin's research looks at how we humans are messing with waterways and oceans and the organisms that live in them by changing the climate, polluting our waterways and catching too many fish. He is trying to figure out what we can do to solve these problems.
Dr David Newell
Senior Lecturer
David currently teaches undergraduate units in Environmental Mapping and Geographic Information Systems. He also supervises postgraduate research students and research on a variety of threatened forest fauna.
Dr Catherine Nock
Research Fellow
Cathy's research focuses on the genetics, conservation and utilisation of subtropical species and horticultural crops. She supervises postgraduate research students and is a lecturer in genetics and bioinformatics. She led the Australian collaborative effort to sequence the macadamia genome, and currently leads Hort Innovation funded research projects to support the Australian macadamia and passionfruit industries.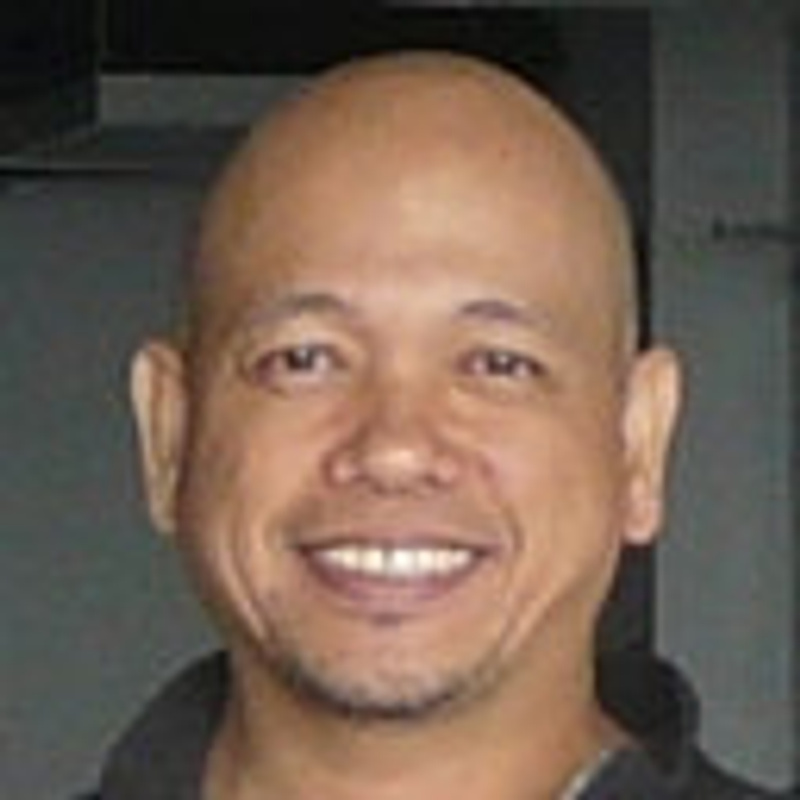 Dr Ramil Mauleon
Senior Research Fellow
Ramil is a lecturer in bioinformatics, and advises graduate and honours students in the discipline. His bioinformatics research includes analyses of omics-type (genomics, transcriptomics, proteomics) and genetic data, and exploration of computational methods for measuring biological traits through digital image analyses. On the computing side, he is involved in the development and implementation of software workflows for analysis of big datasets with high computational resource requirements.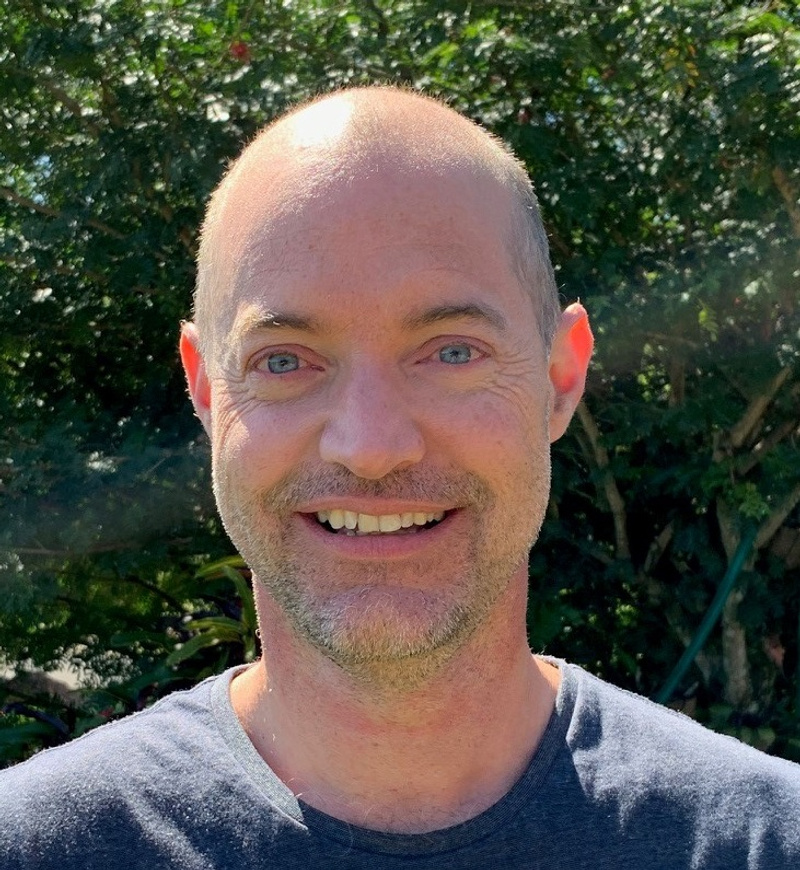 Dr Jos Cornelis Mieog
Research fellow plant breeding and genetic resources
Jos started his research career with a PhD in marine biology before moving to (terrestrial) plant science. He currently works as breeder for the tea tree breeding program using quantitative genetics approaches, as well as on Cannabis/industrial hemp where he is the genetic resource manager with a leading role in the associated pre-breeding research activities.
Dr Steve Pudney
Senior Lecturer
Steve's expertise is in mechanical engineering, asset management, program and project management, managing technology projects, new product development, decision science and the training and development of engineers. Steve is currently researching the application of real options theory to infrastructure project portfolio decisions.
Dr Sydur Rahman
Lecturer
Before joining the University as a Lecturer in Engineering, Dr Sydur worked as a Water Management Scientist at the Bangladesh Agricultural Research Institute. His research interests include water modelling, hydrologic and hydraulic modelling, irrigation modelling, irrigation and drainage system, urban wastewater reuse, integrated water resources management, groundwater resource management, and contaminated land assessment and management.
Dr Khosrow (Kevin) Ramezani
Lecturer
Khosrow's research interests include unified wireless authentication, wireless authorisation and ubiquitous computing and he has published several publications in these fields. Khosrow has a background in Industrial Engineering and Cybersecurity, and teaches Cybersecurity, Computer networks and Internet Engineering to post graduate students. Khosrow also provides consulting for businesses and enterprises for security governance and management framework implementation.
Dr Judith A. Rosentreter
Postdoctoral Researcher/ Lecturer
Judith's work as a biogeochemist is focussed on greenhouse gas emissions, carbon and carbonate cycling in aquatic environments. She has a special interest in methane cycling in the coastal ocean, in particular in coastal blue carbon ecosystems.
Dr Cooper Schouten
Postdoctoral Researcher
Dr Cooper Schouten is the project manager for the University's Bees for Sustainable Livelihoods Research Group and specialises in international agricultural research programs. He has worked for private sector organisations and NGOs throughout the Asia-Pacific Region. He currently oversees research projects in the fields of honey bee biosecurity, genetics, economics, extension, nutrition and gender equity in agriculture.
Dr Mervyn Shepherd
Senior Research Fellow
Merv is a geneticist interested in environmental genetics and tree breeding. Over the past 25 years he has used molecular approaches to study patterns of gene flow among translocated trees, and improve essential oil, wood and growth properties in forest and industrial species, including eucalypts, pines, Araucaria and tea tree (Melaleuca). He coordinated an international consortium to sequence the Corymbia genome and currently leads the Australian tea tree breeding program.
Dr Geoff Smith
Course Coordinator Forrest Systems and Forest Science and Management
Geoff is a plant ecologist and silvicultural scientist who works in forests and other managed landscapes with experience in government, private industry and university sectors. Main areas of research interest include disturbance ecology, forest stand dynamics and silviculture, and forest value chains in the domestication of native species. Geoff teaches units in native forest and planted forest silviculture.
Dr Golam Sorwar
Lecturer, Information Technology and First Year Experience Coordinator for BIT and MIT Programs
Dr Sorwar is an interdisciplinary researcher whose current research interests include digital health, technology acceptance modelling, multimedia signal processing and artificial intelligence. He has published about 100 peer reviewed articles. He is currently supervising five PhD students. He is also an executive member of the Southern Cross University Human Research Ethics Committee.
Dr Debra Stokes
Lecturer
Debra is a coastal scientist with a drive to increase our understanding of the interplay between human activities and geomorphological and ecological change within our coastal habitats. She also uses non-invasive techniques to monitor NSW marine turtle populations and behaviour. This has become easier thanks to recent advances in drone (remotely piloted aircraft) technology.
Dr Douglas Tait
Senior Lecturer/Researcher
Douglas is a passionate researcher whose interests cover both terrestrial and marine environments. His current work involves three main areas, these are: The influence of groundwater inputs on coastal environments, Greenhouse gas cycling in the atmosphere and aquatic environments, and, The development of novel food production and wastewater systems in developing countries.
Dr Ahmed Thabet
Senior Lecturer of Mechanical Engineering, Industry Training Coordinator
Ahmed is a leading researcher and a Senior Lecturer in Engineering. His research is interdisciplinary and includes mechanical and numerical characterisation of composite and hybrid materials, design of mechanical and structural systems and analysis of aerospace and marine structures. He leads design of novel fracture mechanics models which enhanced our understanding of the meso-scale behaviour of composites, developing new materials with superior performance under harsh conditions.
Dr Emma Thompson-Brewster
Lecturer
Emma completed her PhD on nutrient recovery from wastewater and conducted an industry based postdoctoral position designing a system to recover critical metals from acid mine drainage. Her research intersects wastewater treatment, resource recovery, electrochemistry and mathematical modelling. She also has more than 10 years of university teaching experience.
Dr Naomi Wells
Lecturer
Naomi is a biogeochemist and ecosystem scientist who uses stable isotopes to explore the nitrogen cycle. Her work aims to better understand how this highly mobile element moves across landscapes, so she researches in soil, groundwater, rivers, estuaries, and the atmosphere. Most recently she has begun working in the intermittent streams at the aquatic-terrestrial interface.
Ms Renae Agrey
Lecturer, Information Technology
Renae teaches in the areas of systems analysis and design, e-commerce, and emerging technology. She is interested in improving learning outcomes for students through pedagogy development and unit design. Her current research interest is in the areas of cognitive load and memory aids for computing students.
Mr Adam Fletcher
Associate Lecturer, Information Technology
Adam teaches Programming and User Experience. He currently leads the Unity initiative at Southern Cross University. Adam's research has involved applying Cognitive Load Theory to design and deliver robotics programming workshops to young Australians. His research interests include the application of technologies such as robotics, drones, VR, AR and AI to solve real world issues.
Associate Professor Tobias Kretzschmar
Plant Breeding and Genetics
Tobias is interested in genetics, functional genomics and genetic-resource management of global niche crops of local importance, with focus on improving high-value secondary metabolite production. His current focus is on the grain colour of pigmented rice, the diversity of coffee, the pungency of mustard, the breeding of tea tree and the molecular biology of cannabis leaf-hairs.
Mr Ben Scott
Associate Lecturer, Information Technology
Ben teaches cybersecurity, digital forensics and software development units at both the undergraduate and postgraduate level. His research interests include security engineering, digital forensics, security-by-design, end-user factors, cybersecurity education and the history of cybersecurity. He is a 2020 Internet Society (ISOC) Research Fellow and currently volunteers on the ISOC Interplanetary Networking Special Interest Group (IPNSIG) technical working group.
Mr Stephan Soule
Outreach and Education Manager
Stephan's role is to encourage and facilitate the community through the provision of education opportunities that are regionally relevant and globally significant, and to foster an environment of collaboration, connectivity and informed enquiry across and beyond the University, This is achieved through the National Marine Science Centre's Schools Engagement Program, the Public Engagement Program and the NMSC's Solitary Islands Aquarium. Stephan also manages the NMSC's seawater system.
Zi Sheng Tang (Albert)
Associate Lecturer (Teaching Scholar)
Zi's research interests and areas include structural health monitoring using piezoelectric-based techniques, especially to monitor the curing process of cementitious materials, energy harvesting with piezoelectric materials, testing on fibre-reinforced polymers strengthened concrete structures, and nanofibers fabrication with electrospinning process.
---
Contact the Faculty of Science and Engineering
National Marine Science Centre
T: +61 2 6659 8100
+