Back to Directory
Andrew Rose
BE(Environmental)(Hons)(UNSW), BSc(Mathematics)(UNSW), PhD
Chair of Academic Board
Telephone

Email

Location

F Block, ground floor, Lismore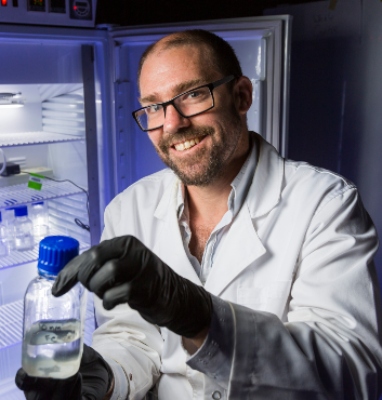 Biography
Professor Andrew Rose is an environmental engineer with particular expertise in aquatic chemistry. He is currently Chair of the Southern Cross University Academic Board and an academic member of the Faculty of Science and Engineering. During his academic career, Professor Rose has been involved in a diverse range of research, teaching and academic governance roles, and led a variety of research, curriculum development, and academic governance projects.
Research
Professor Rose's primary research focus is on understanding the interface between aquatic microorganisms and their biogeochemical environment from a mechanistic, chemical perspective. More recently, his research has been directed towards addressing issues related to waste and the circular economy, including wastewater treatment and thermal processing of organic solid wastes. He currently leads the ReCirculator (Regional Circular Economy Accelerator) program at Southern Cross University, which aims to support information exchange, research and technology implementation to accelerate the adoption of circular economy principles in the Northern Rivers Region of NSW through a knowledge brokerage model. Professor Rose has been a Chief Investigator on a range of externally-funded ARC and CRC research projects, and has published over 80 papers in peer reviewed international journals that have been cited nearly 4000 times.
Supervision
Professor Rose has supervised seven PhD students to completion and currently supervises a further five PhD students and one Master by Research student.
Teaching
Professor Rose currently coordinates the Engineering Honours Thesis units. He has previously taught a range of units related to water engineering, including hydrology, fluid mechanics and hydraulic engineering. Professor Rose has presented papers related to scholarship of teaching and learning and novel curriculum models in engineering, and has previously led a curriculum development project funded by the NSW Department of Education to develop a novel curriculum model for "tertiary pathways" in engineering education.
---
---