Meet the Faculty of Health
spacer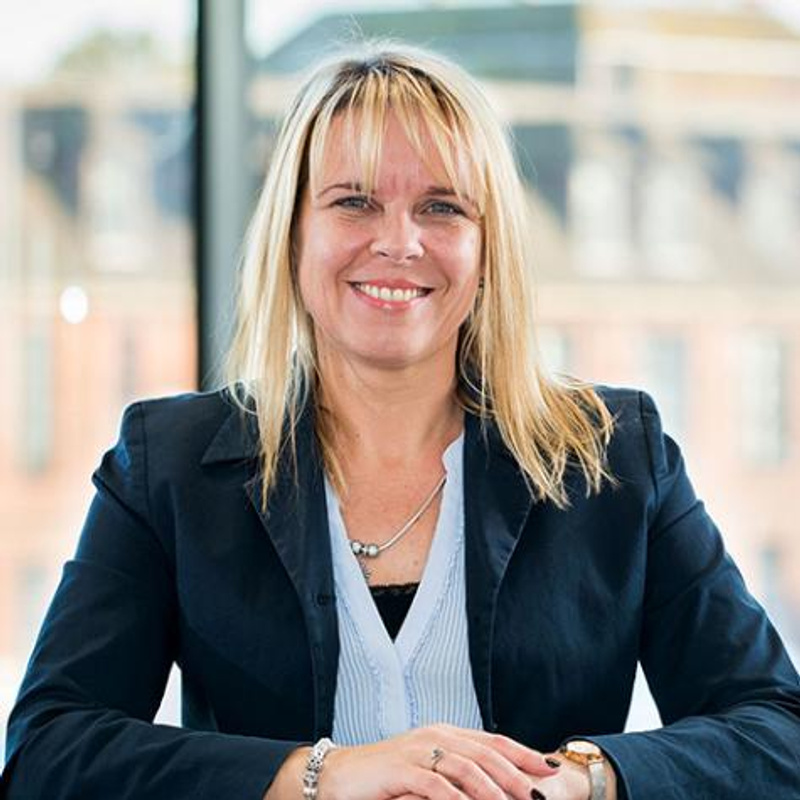 Professor Julie Jomeen
Executive Dean, Faculty of Health and Professor of Midwifery
Julie Jomeen, Professor of Midwifery is the Executive Dean, Facuty of Health. Prior to Southern Cross University, she was Dean, Faculty of Health at the University of Hull, UK. Julie is a nurse and midwife who moved into academia following a PhD at the University of Leeds, UK; she remains an active maternity researcher. Julie's role is to ensure the Faculty is a major contributor to the region's healthcare workforce and carries out world-leading research to tackle some of the biggest health challenges facing society.
View Julie's profile
Nursing team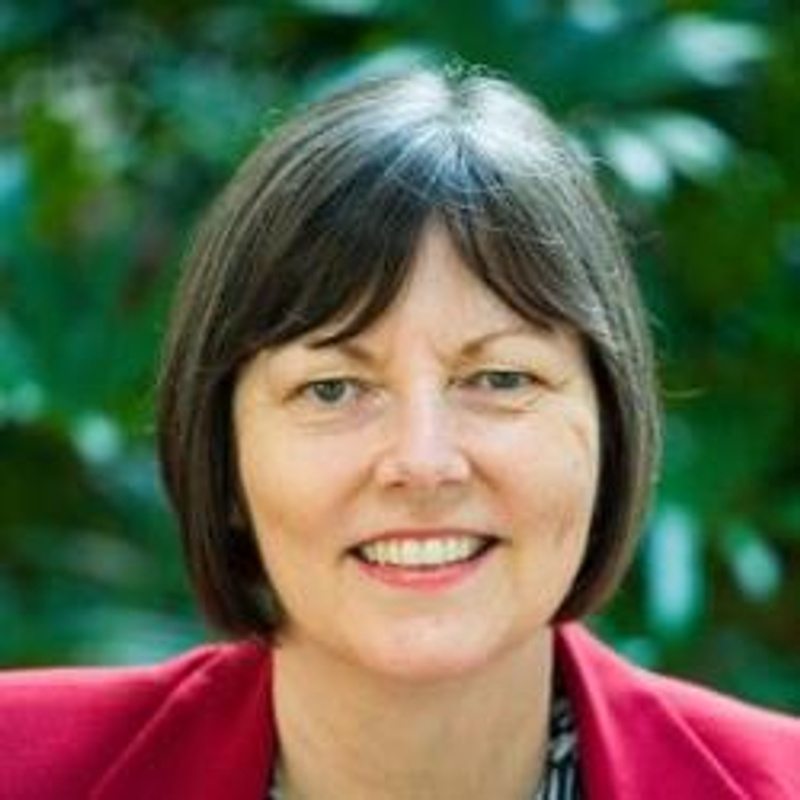 Professor Marianne Wallis
Associate Dean Research, Professor of Nursing
Professor Marianne Wallis is a passionate clinical and health services researcher. She has been a Chief Investigator in numerous large projects that have aimed at improving the nursing care of hospitalised patients, with impaired skin integrity, and improving health service delivery, especially for the frail elderly in the emergency department.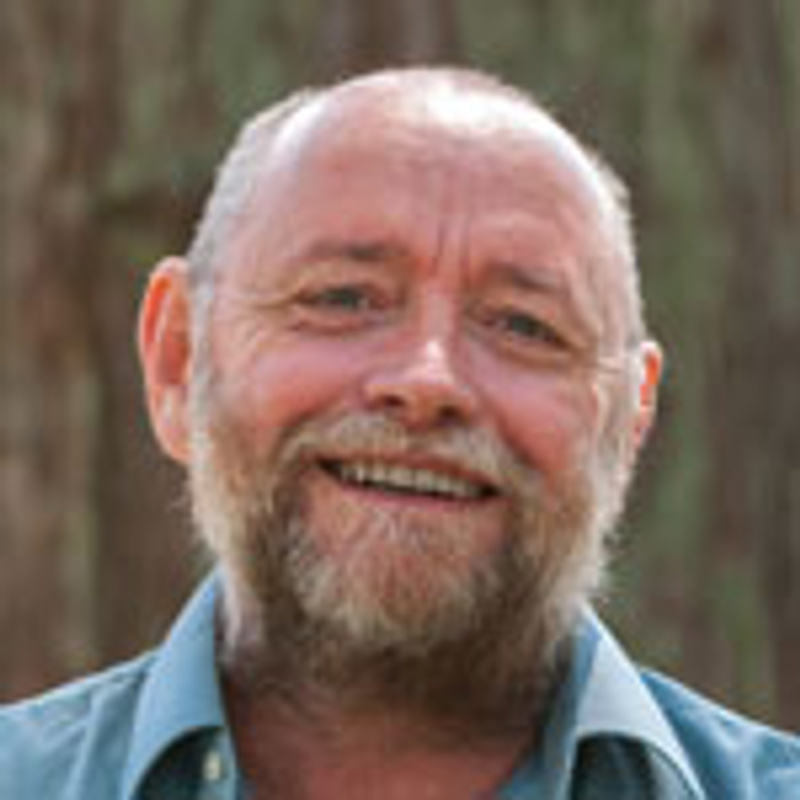 Professor John Hurley
Director Higher Degrees Research
John is a Professor of Mental Health and works clinically at Headspace as a credentialed mental health nurse and experiential psychotherapist. He is the Faculty Director of Higher Degree Research. John has over 100 international peer-reviewed publications, is a Fellow of the Australian College of Mental Health Nursing and a Senior Fellow of the Higher Education Academy. Topics of expertise are mental health, emotional intelligence and health workforce over a range of research methodologies.
Professor Mark Hughes
Chair of Social Work and Community Welfare
Has worked in health, aged care, mental health in UK and Australia. Teaching expertise is organisational dimensions of social work practice. Research focus is ageing and delivery of health and aged care services.
Professor Rhonda Nay
Interim Chair of Nursing
Rhonda has been involved in nursing, teaching, research and policy for over 40 years. At UNE she was Head of Nursing & Foundation Director of the Centre for Initiatives in Health. At LTU she was Foundation Chair in Gerontic Nursing and then Interdisciplinary Aged Care. Her research passions include: person centred care, sex and older people/ people with dementia, pain, family/staff relationships
Associate Professor Christian Swann
Chair of Human Sciences
Associate Professor Christian Swann is currently the Chair of Human Sciences (comprising Psychology, Sport & Exercise Science, and Biomedical Science). His research is in sport and exercise psychology, with particular focus on: goal setting in physical activity promotion; the psychology of exceptional performance; and the promotion of mental health in sport.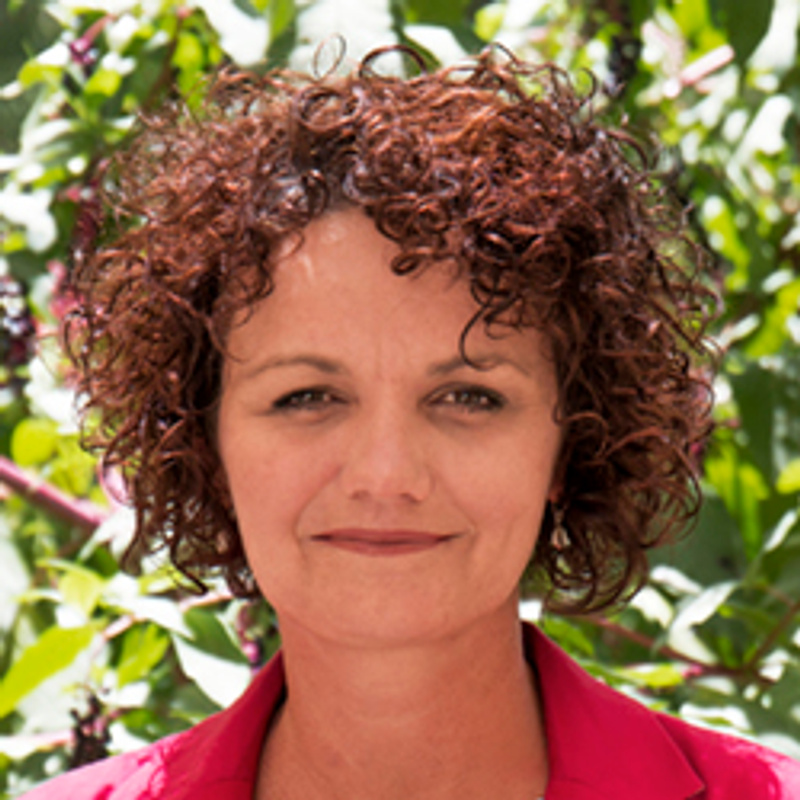 Associate Professor Jacqui Yoxall
Chair of Allied Health & Midwifery
Associate Professor Jacqui Yoxall has been a registered psychologist since 1997 and has combined clinical practice with an academic career. Much of her work has involved inter-professional collaboration and establishment of innovative approaches to healthcare, particularly in regional and rural areas. Her teaching and research interests lie broadly in human response to trauma, the nexus between psychology and criminal or civil law and psychological assessment.
Allied Health and Midwifery team
Dr Alex Barwick
Course Coordinator, Bachelor of Podiatry and Course Coordinator, Bachelor of Podiatry & Pedorthics
Dr Alex Barwick is a registered podiatrist with experience in private and public practice. Teaching focus on research skills for health workers, foot wound prevention and management and interprofessional practice. Research focus is on the at-risk foot and prevention of non-traumatic amputations.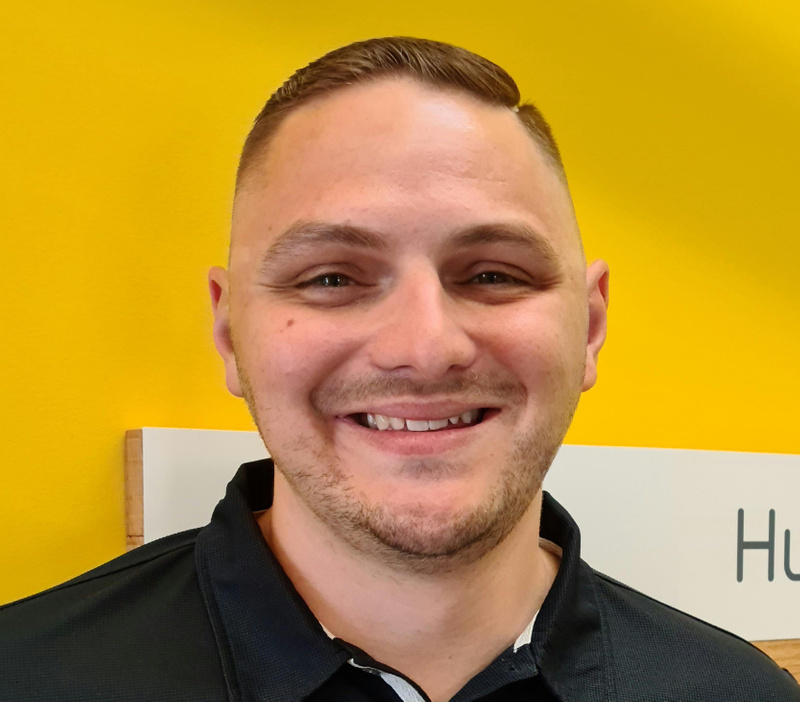 Dr Kyle Bennett
Course Coordinator, Health & Human Sciences Honours
Dr Kyle Bennett is a Lecturer in Sport and Exercise Science, located at the Coffs Harbour Campus. Kyle is an active early career researcher interested in skill acquisition, expertise, talent, and youth development.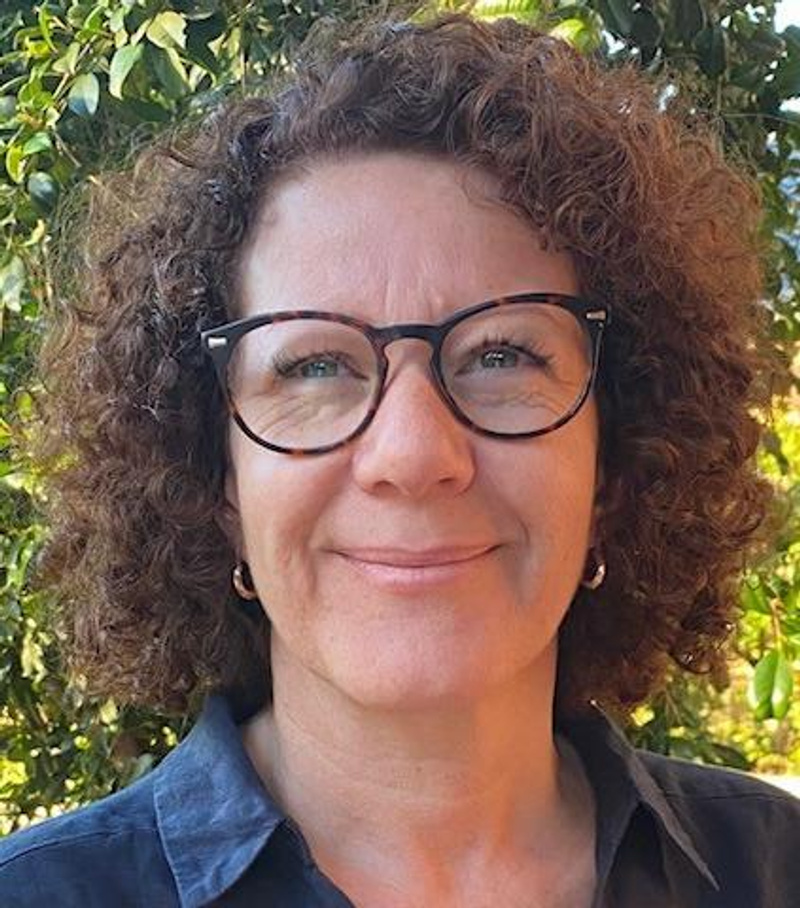 Lisa Charmer
Course Coordinator, Bachelor of Midwifery
Lisa is a registered midwife and nurse with over twenty years of experience working in the UK and Australia in clinical, academic and management roles. Lisa is passionate about rural and remote health care provision and workforce development and teaches in the Bachelor of Midwifery program. Her current research explores midwifery care practitioners personal experience of trauma during the child birthing journey.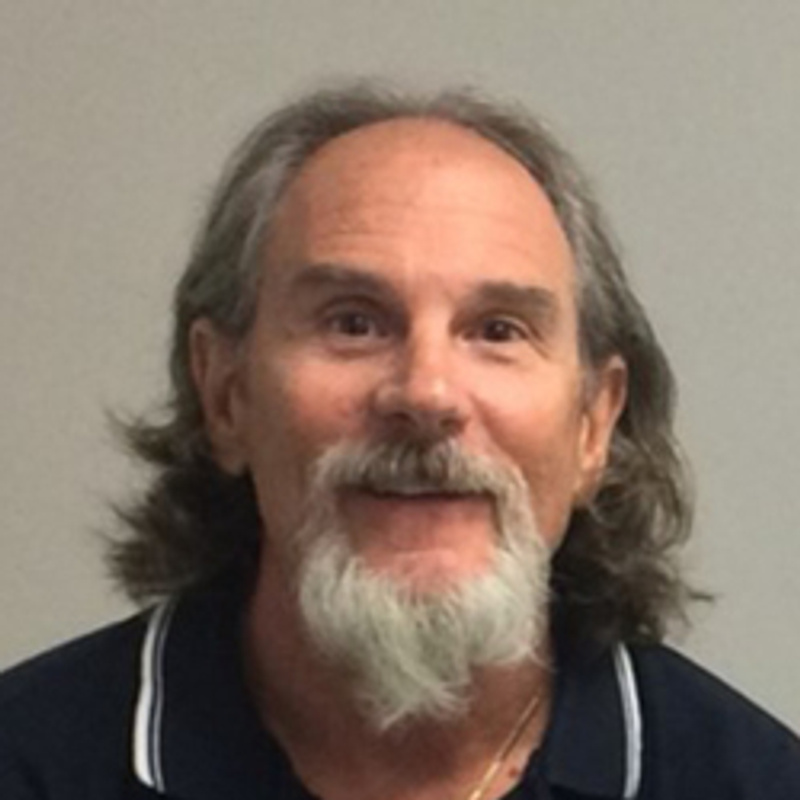 Associate Professor Mike Climstein
Course Coordinator, Master of Clinical Exercise Physiology and Course Coordinator, Graduate Diploma of Diabetes Education and Management
Mike is also Adjunct Assoc. Professor in Physical Activity, Lifestyle, Ageing and Wellbeing at Sydney Uni. Has 125 papers, 11 book chapters, 38 grants totalling $7.8m. Editorial board of PeerJ and Sports (Basel), reviewer for a number of sports science and clinical/medical journals. Research directions: clinical exercise physiology, masters athletes (medical/health history), aging/disease on bone health/segmental body composition (DXA) cardiac rehabilitation, surfing performance and more.
Kitty-Rose Foley
Course Coordinator, Bachelor of Occupational Therapy
Dr Kitty-Rose Foley is a Senior Lecturer in Occupational Therapy at SCU. Kitty's research interests are related to improving the health and wellbeing of children, adults and older people with intellectual and developmental disabilities. Specifically, Kitty has a passion for working with autistic adults to improve participation and quality of life.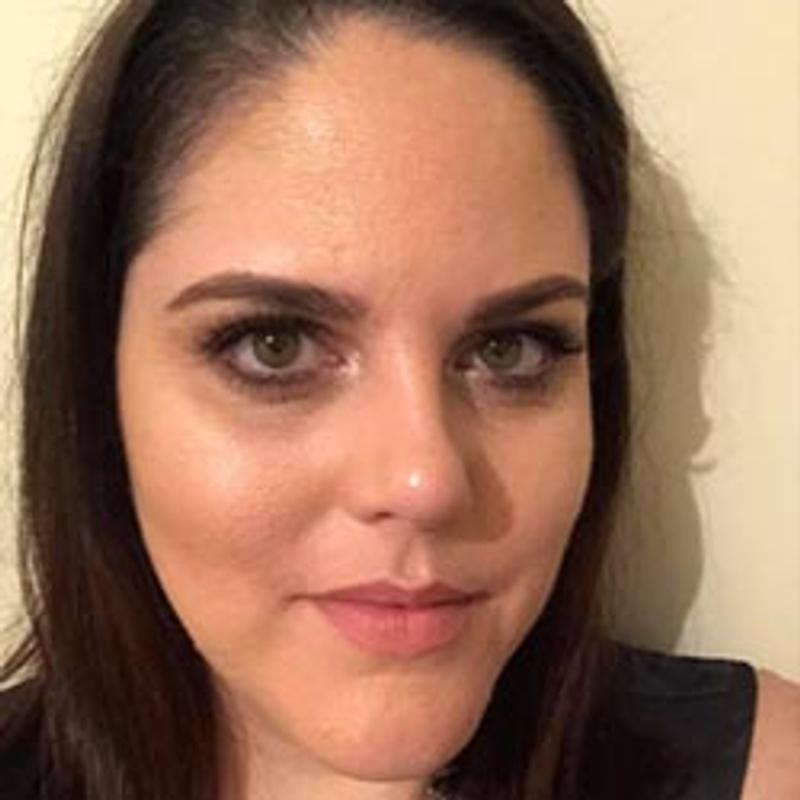 Anna Foster
Course Coordinator, Bachelor of Nursing - Enrolled Nurse Pathway
Anna has worked in intensive care for fifteen years in both Australia and the UK. She moved tertiary education ten years ago, with a focus on bridging the gap in enrolled nursing qualification to registered nursing. Her research interest is in climate change and the impact on health, as well simulated health education.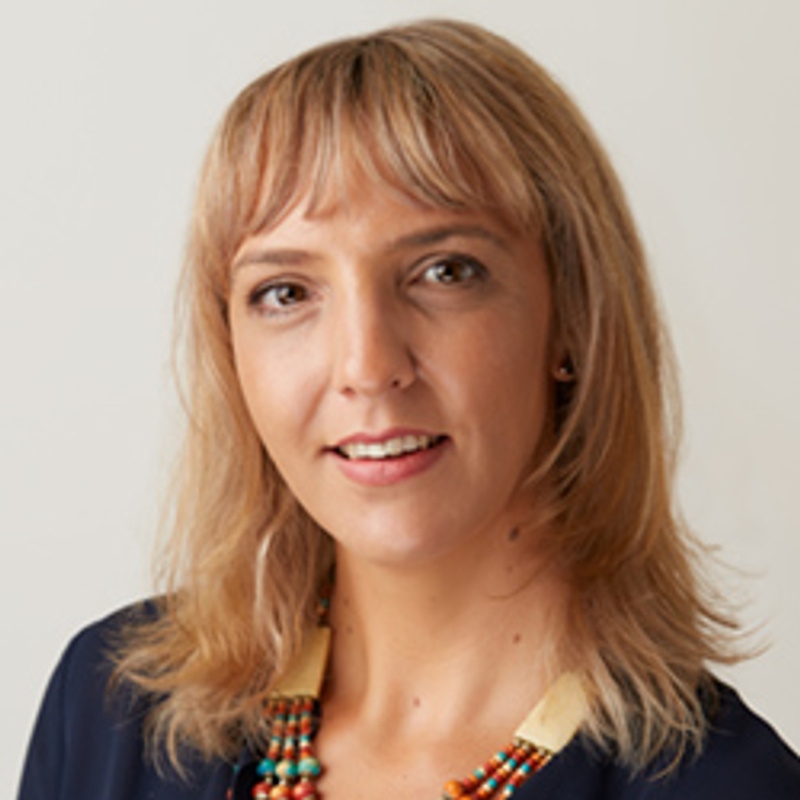 Bimbi Gray
Course Coordinator, Bachelor of Clinical Sciences (Osteopathic Studies) and Masters of Osteopathic Medicine
Bimbi Gray is the Course Coordinator of the Bachelor of Clinical Sciences (Osteopathic Studies) and Masters of Osteopathic Medicine. As a Lecturer Practitioner, Bimbi's primary focus is to support safe and professional student placement and facilitate evidence-informed clinical education in osteopathy. Bimbi is a registered osteopath and has clinical interest in interdisciplinary care, with a particular focus on chronic musculoskeletal pain.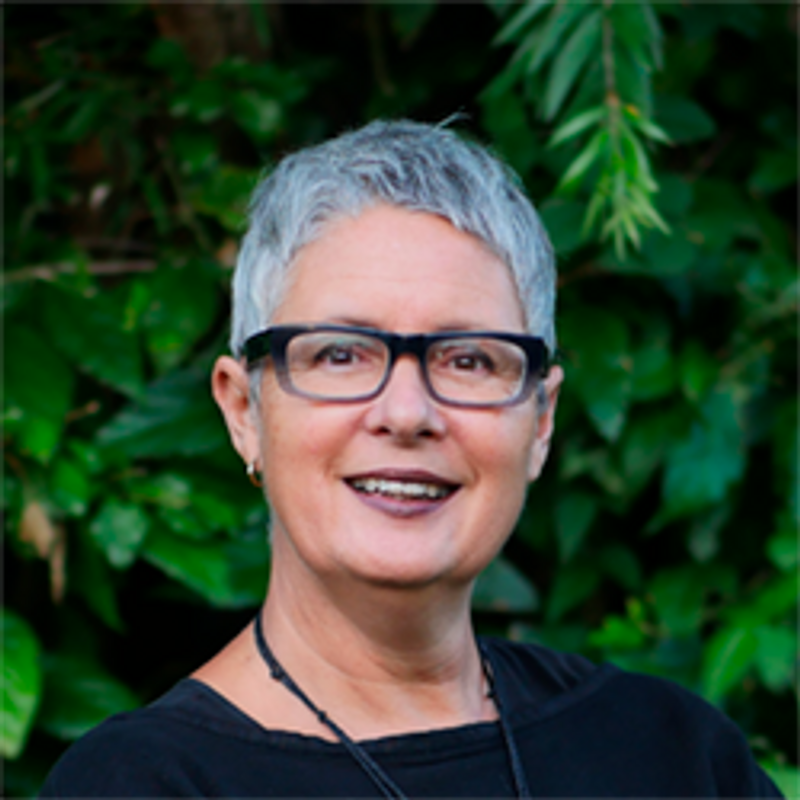 Dr Desirée Kozlowski
Course Coordinator, Bachelor of Psychological Science
Desirée is a highly engaged and successful researcher and educator in psychology. Her motivation is to add value to the world through impactful research and facilitating the education of the next generation of leaders and thinkers. Desirée's research is in the areas of pleasure, emotional intelligence, and gender roles and she specialises in multidisciplinary research in real life settings. Her first career was in corporate management.
Dr Richard Lakeman
Senior Lecturer & Course Coordinator, Postgraduate Mental Health Programmes
Richard has worked in New Zealand, Ireland and Australia in clinical, academic and management roles relating primarily to the provision of mental health services. Teaching experience has encompassed all aspects of mental health care, case-management, health care ethics, philosophy, numeracy and research methods. He has been involved in developing novel programmes for homeless sector workers, GROW facilitators and mental health industry partners. He has a nurse and psychotherapist background.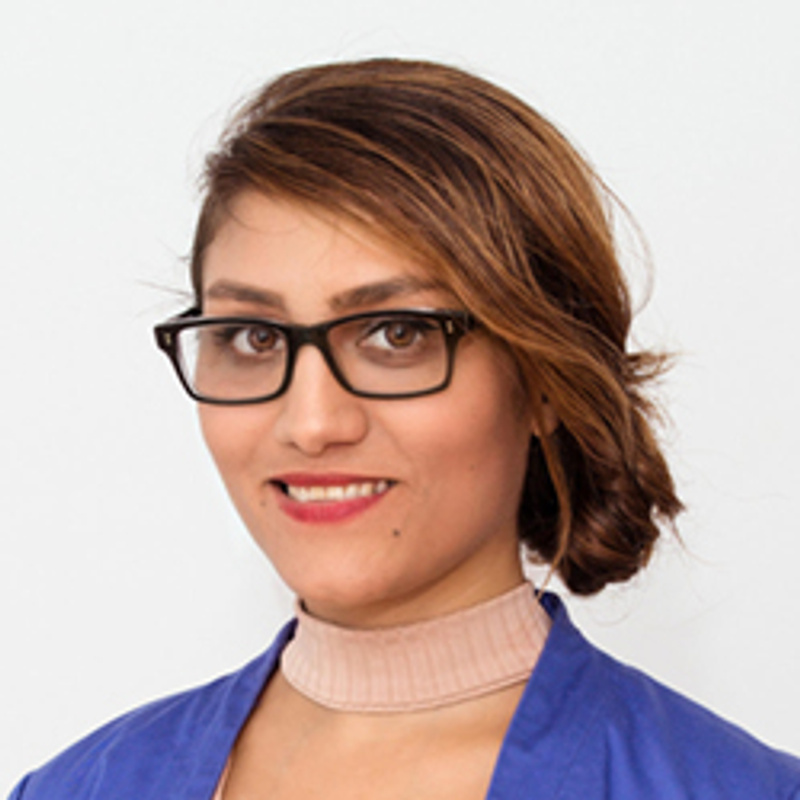 Dr Nasim Salehi
Course Coordinator, Master of Healthcare Leadership
Dr Nasim Salehi began her work in health-related areas in 2004, including healthcare leadership and health promotion (in teaching, research and practice). She has been involved in multidisciplinary research projects, focusing on providing advanced models of care through improved health and wellbeing (particularly prevention and health promotion), reducing disparities for disadvantaged and vulnerable groups, and increasing efficiency and cost-effectiveness of services.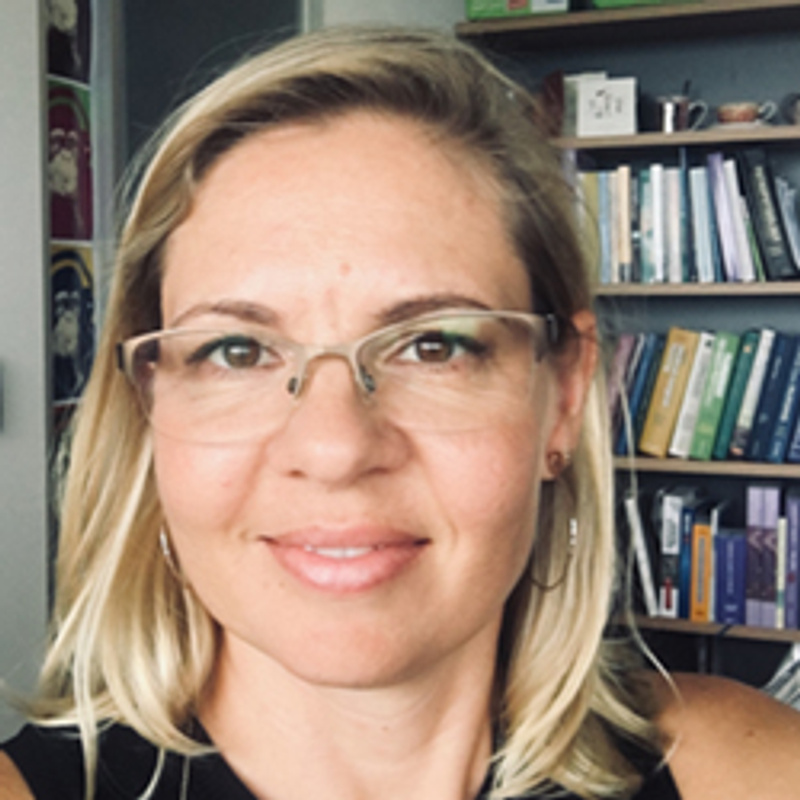 Lucy Shinners
Course Coordinator, Bachelor of Nursing and Course Coordinator, Graduate Certificate in Australian Nursing
Lucy Shinners is an experienced intensive care nurse who has worked in Australia and overseas for the past twenty years. Lucy specialises in teaching international qualified registered nurses and is also interested in digital health technology and its impact on the healthcare system, the journey of the student, and the healthcare workforce. Lucy's PhD pursuits explore healthcare professionals' experiences and perceptions of artificial intelligence in the delivery of care.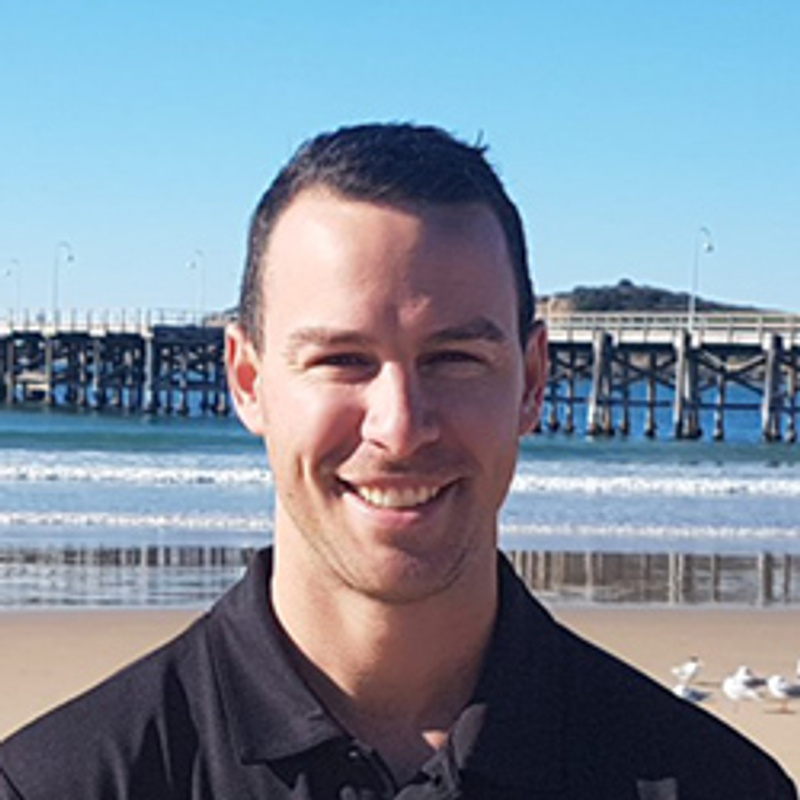 Dr Chris Stevens
Course Coordinator, Bachelor of Exercise Science & Psychological Science
Dr Chris Stevens teaches into the units 'Exercise Physiology' and 'Exercise Physiology and Prescription'. He is one of Australia's leading young researchers in sports science having twice been named Exercise and Sport Science Australia's best young researcher. His research interests include improving all aspects of sports performance, specifically the areas of sports physiology and environmental physiology. His current research projects investigate heat acclimation and cooling strategies.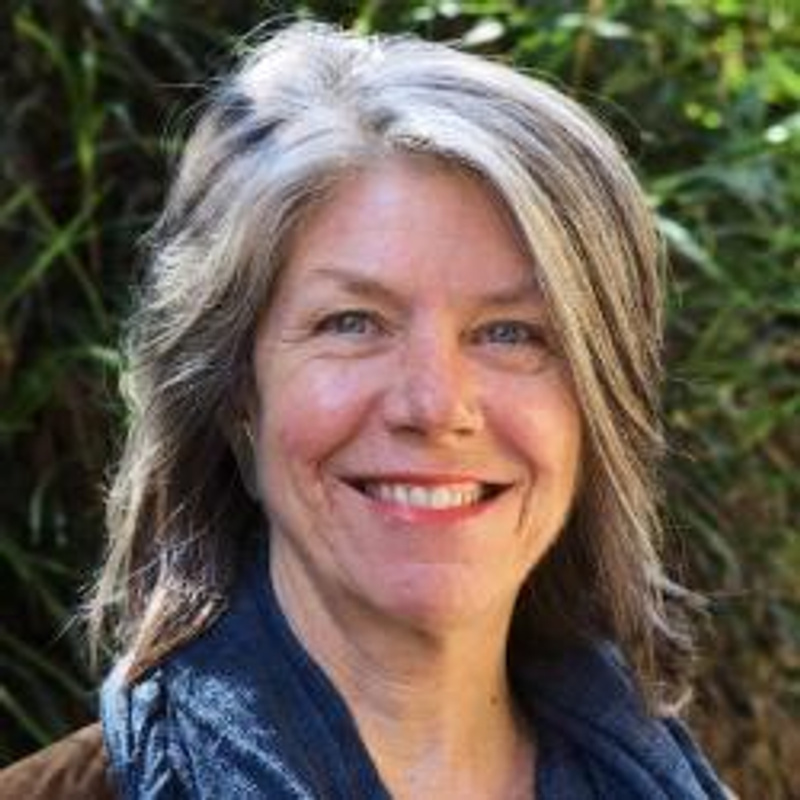 Dr Louise Whitaker
Course coordinator Bachelor of Social Welfare; Master of Social Work (Professional Qualifying)
Senior Lecturer in Social Work and Social Welfare. Worked in human services sector for more than 20 years.
Dr John Whitting
Course Coordinator, Bachelor of Sport & Exercise Science
John completed his Bachelor in 2005 (1st class honours), and PhD in 2010, both in applied biomechanics at UOW. In 2011 he took a position as a research fellow at the Human Performance Laboratory (HPL) at the University of Calgary, before moving back to Australia in 2013 for a continuing academic position at Southern Cross. His research interests focus on applied biomechanics during highly dynamic movements and activities, as well as in understanding in-vivo muscle-tendon mechanics.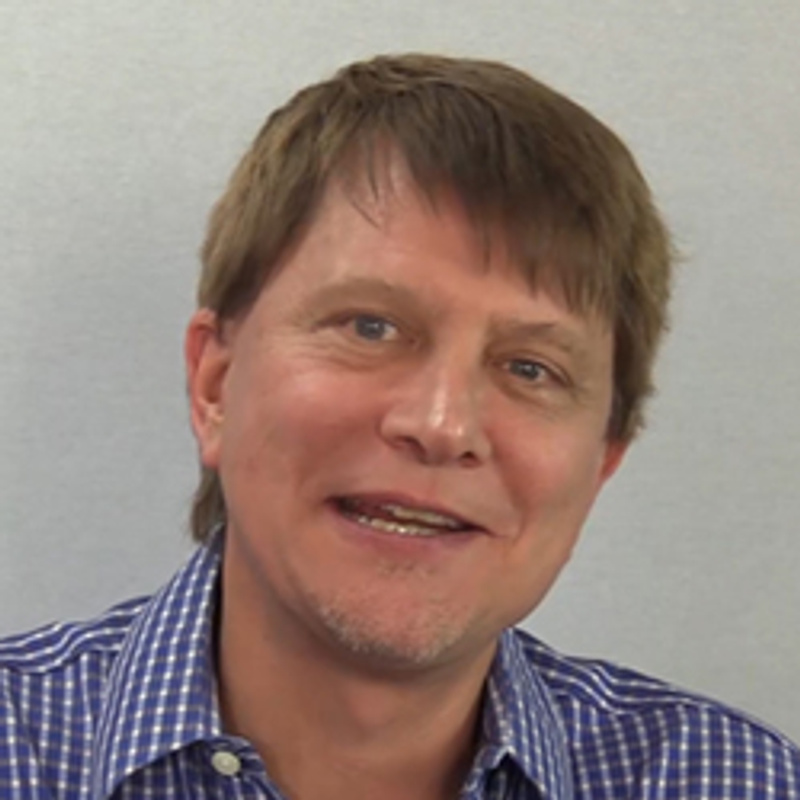 Dr Ken Wojcikowski
Course Coordinator, Bachelor of Biomedical Science
Dr Wojcikowski, has a PhD in pharmacology from the University of Queensland and an MSc in pharmacology/pharmacognosy from Southern Cross University. In 2015, he was awarded an Australian National Teaching Citation for 'Outstanding Contribution to Student Learning'. His research interests include 'student preferences in online education' and 'drug discovery from natural sources'.
Human Sciences team
Professor Shi Zhou
Professor of Sport and Exercise Science
Shi is an exercise scientist. He obtained his PhD from The University of Melbourne in 1994. His research interests are mainly in the areas of neuromuscular responses and adaptations to exercise and sport training, and effects of exercise interventions for selected populations and health conditions. He has established strong international research links, and successfully supervised numerous PhD and Masters students to completion. His research outcomes have been published in numerous publications.
Associate Professor Sally Sargeant
Associate Professor of Psychology
Dr. Sally Sargeant has forged an esteemed career in teaching, research and service in health psychology and medicine. She has received several teaching awards, including an Australian National Citation as part of a team developing indigenous health curricula. She served as Deputy Dean in the Faculty of Health from 2017-2020, and now teaches in the Bachelor of Psychological Science and Honours programs.
Antonia Canosa
Research Fellow
Social anthropologist with the Centre for Children and Young People with an interest in children's rights and participation, particularly in a tourism context.
Associate Professor Bernice Mathisen
Course Coordinator, Speech Pathology
Associate Professor Bernice Mathisen is Discipline Lead and Course Coordinator in Speech Pathology at Southern Cross University. From 2011-18, Bernice was Discipline Lead in Speech Pathology, La Trobe Rural Health School (LRHS). Formerly at The University of Newcastle and Director of the Interdisciplinary Dysphagia Clinic (IDC) from 2001-6, Bernice has 47 years experience in Australia and in the UK, with a broad spectrum of research, teaching, clinical service and senior administrative roles.
Associate Professor Deb Massey
Associate Professor of Nursing
Deb is a critical care nurse and still works clinically. Deb's teaching expertise is in health assessment, recognising and responding to patient deterioration and all aspects related to patient safety. Her research focus is health service research and student experience.
Clarissa Hitchcock
Associate Lecturer
Social work practitioner with 20 years' plus experience in child protection sector, research and evaluation, direct practice and service delivery, advice, support and training.
Dr Kathomi Gatwiri
Senior Lecturer
Social worker and psychotherapist. Award-winning researcher with a focus on trauma, race and the politics of Blackness and Africanness in Australia. Teaches into the Master of Social Work (Professional Qualifying) program across a range of diverse topics.
Dr Liz Reimer
Senior Lecturer
Comes to academia with more than 15 years of social welfare practice and policy experience, including as Senior Research Officer at both Royal Commission into Institutional Responses to Child Sexual Abuse, and Inquiry into the Child Protection System in the NT.
Dr Lynne McPherson
Associate Professor
Teaching interests: social work practice foundations; social policy and the law; social work organisations, leadership and management. More than 25 years' experience as social worker and social work manager.
Professor Andrew Cashin
Professor of Autism and Intellectual Disability
Dr Andrew Cashin is Professor of Autism and Intellectual Disability, Faculty of Health. Andrew conducts a Nurse Practitioner clinic for people with autism, their families and those that work with people with autism at the Southern Cross University Health Centre.
Professor Anne Graham
Professor of Childhood Studies
Professor of Childhood and Youth Studies and Director of the Centre for Children and Young People (CCYP). Has led more than 60 research projects focused primarily on children's rights, wellbeing and safety.
Professor Marie Hutchinson
Professor of Nursing and Healthcare of Vulnerable Populations
Marie is an experienced nurse, nurse researcher and supervisor. She has experience in health planning and policy roles, as well as health service administration and clinical leadership. Her research interest centre on the quality of the nursing work environment, clinical leadership, and improving healthcare outcomes for vulnerable populations. She leads research programs in domestic and family violence, workplace bullying, nursing practice and safety, nursing workforce and moral engagement.
Professor Sandra Grace
Professor of Osteopathy & Integrative Medicine
Sandra is a health services researcher, with a focus on models of primary care, program evaluation and interprofessional education and practice. She established the Osteopathic Research Alliance in 2017 and co-founded the SCU N-of-1 Clinical Trials Group. She is Deputy Chair Academic Board (Teaching & Learning) at SCU, and a member of the SA Health Practitioner Tribunal, Chiropractic Australia Research Foundation, Osteopathy Australia Research Committee, and chairs the ATMS Research Committee.
Social Work and Community Welfare team
+