Back to Directory
Mitchell Longstaff
PostGradDipHighEd(Greenwich), BSc(Hons)(Newcastle), PhD(Newcastle)
Lecturer
Email

Location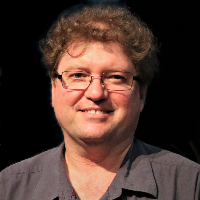 Biography
I completed a PhD at the University of Newcastle, Australia in 2000. Since then I have taught and conducted research at Arizona State University (USA), The University of Greenwich (UK), and Southern Cross University since 2009.
Research
My research relates to fundamental and applied cognition (working memory, eyewitness memory), discrete/dynamic motor control, psychomotor skills (handwriting, drawing, aiming) and factors affecting these (dual-task performance, neurological degradation, individual differences, sex differences, anxiety). It has applications in education, development, forensics, ergonomics and neurological assessment, with Cognitive Psychology and Evolutionary Psychology as its theoretical foundation.
Supervision
I supervise several Psychology Honours students each year and am currently supervising several Masters and PhD students in a range of areas related to my research interests.
Teaching
My main teaching responsibilities are in the units Psychology Seminars, Learning and Memory, and Introduction to psychology II. I also teach into the units Introduction to Psychology I and Psychology Honours Thesis. I have interests in the philosophy of science, the history and philosophy of psychology, and more generally, topics related to pedagogy and epistemology.
---
---