Back to Directory
Joanne Bradbury
BA(UNSW), BNat(Hons)(SCU), GradCert(AP)(SCU), GDipBiostat(SYDNEY), PhD(UQ)
Senior Lecturer
Telephone

Email

Location

B7.44, Gold Coast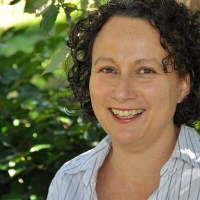 Biography
I am a clinical and health services researcher with interests in nutrition and mental health. My Ph.D. was in nutritional pharmacology and broad research areas include natural and complementary medicine, stress and positive mental health. I have methodological expertise in biostatistics, particularly clinical trials analysis. My current appointment is Senior Lecturer, Evidence-Based Healthcare in the Faculty of Health at SCU.
Research
Most of my research work is in multi-disciplinary research collaborations, which have collectively sought $3.5M in income, netting almost one million dollars for research. A career highlight is a publication that reviews the evidence for the theory that the modern human brain would not have evolved without the inclusion of seafood in the diet. Another was a multi-agency collaboration that resulted in a publication in the MJA and an expert appearance before a Federal Senate committee hearing.
Community Engagement
A recent research collaboration with two industry partners and several health practitioners has resulted in the foundation of the SCU N-of-1 Clinical Trials Unit, which trains health practitioners in conducting high-quality research in practice through the implementation of N-of-1 clinical trials methodology. N-of-1 trial designs are the highest level of evidence for testing the efficacy of an intervention in an individual; a concept that aligns with the principles of patient-centered care. There have been three yearly calls for practitioners working in the field to train as practitioner-researchers in a cohort training model. I am regularly invited to contribute blogs to the The International Collaborative Network (ICN) for N-of-1 Clinical Trials Network.
Supervision
I currently supervise six higher degree by research students and have supervised two Ph.D. students and one Masters student to successful completion. Currently, topics include the role of diet in mental health, the effects of probiotics in chronic pain, and the impact of yoga in positive mental health.
Teaching
I am the curriculum lead for a multi-disciplinary teaching unit that delivers research training to undergraduate health science students in STAT2001 Foundations of Evidence for Health Science Practitioners.
---
---