Back to Directory
Tony Yeigh
BA(PUC), BPsych(Hons)(UNE), GradDipEd(SCU), PhD(SCU)
Adjunct Associate Professor
Research Associate
Email

Location

B3.49, Lismore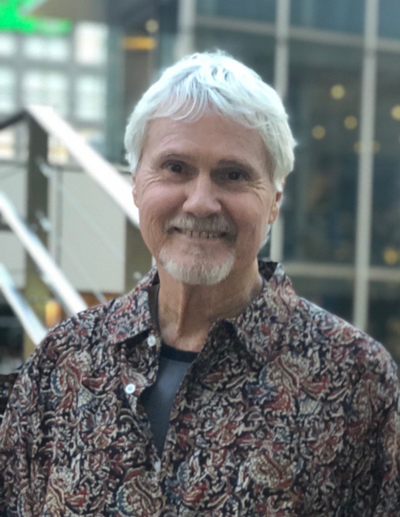 Biography
Tony Yeigh is an experienced lecturer and researcher with a demonstrated history of working in the higher education industry. Skilled in inclusive education, research design, lecturing, and lesson planning, he is a strong education professional with a PhD focused in Educational Psychology. His research interests include Blended Learning, School Improvement, School Leadership, Initial Teacher Education, Educational Mindfulness and "wicked" problem solving.
Research
Dr Yeigh's research interests lie largely within areas of applied research. In this respect he has been Chief Investigator (CI) and Co-Chief Investigator (Co-CI) for a number of national and international research projects, including CI for the Japan Blended Learning Project 2016 - 2019 ($965,000); Co-CI for the Indigenous Learning Project (NT) 2018 - 2020 ($150,000); Co-CI for the "It's Part of My Life" OLT Emotional Literacy Project 2015 - 2017 ($1,000,000); and Co-CI for the 2017 WA School Leadership/School Improvement Project ($150,000). He is currently Co-CI for the Mathematics Association of NSW Teacher Identity Project 2019 – 2021 ($689,000).
Community engagement
Community engagement for Tony Yeigh occurs primarily through the work he does with teachers and school leaders. This work provides an important "feedback loop" between his research interests and the practical implications/impact this has on the education community.
Supervision
Dr Yeigh is currently supervising 8 postgraduate research studies, ranging in focus from an investigation into mathematics teaching for students identified as having an intellectual disability, examining how to "decolonise" mainstream attitudes and behaviours toward Australian Indigenous peoples, evaluating the impact of heutagogy as an instructional approach to teacher training, investigating the phenomenon of collective teacher efficacy on school leaders, and developing a new model of the teacher's role in student engagement.
Teaching
Tony Yeigh's teaching is seen as inextricably linked to learning in his approach to tertiary instruction. In this sense, the idea of reciprocal respect, embedded within a belief that teaching and learning are simply opposite sides of the same coin - that when we are teaching we are also learning and vice versa - has seen him receive consistently positive feedback from his university students over many years. In this regard he was also awarded Teacher of the Year (2018) by his colleagues and School executive.
Professional Service & Affiliations
Currently Deputy Leader of the TeachLab Research Group (https://www.scu.edu.au/school-of-education/research/teachlab/meet-the-team/). Previously Leader of the Learning Sciences Research Group (https://www.scu.edu.au/school-of-education/research/learning-sciences-research-group/) and Co-Leader of the Teacher Education Research Group (TERG: http://scu.edu.au/education/index.php/59).
Member of the Australian Teacher Education Association (ATEA)
Member of the Association for Mindfulness in Education
Associate member of the SCU Centre for Children & Young People
Research Fellow with the Australian College of Researchers (https://www.acr.college/fellows-of-the-college.html)
---
---