Back to Directory
Michael Brickhill
BEd(Sec)(SCU), BSc(Hons)(Tasmania), BSc(Tasmania), GCSc(USQ), GDipEd(SCU), PhD(Griffith)
Associate Lecturer (Teaching Scholar)
Telephone

Email

Location

C3.20, Gold Coast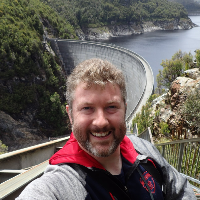 Biography
Originally from the north-west coast of Tasmania, Michael trained as a marine biologist in Hobart before completing a PhD investigating the impact of artificial reefs on fish communities within residential canals on the Gold Coast.
Research
Michael's current research interests include: (i) first year students' experiences at university; (ii) academic integrity in quantitative units of study and (iii) time management.
Teaching
Michael has more than 10 years' experience teaching at secondary and undergraduate tertiary level and currently teaches in the SCU College's Diploma programs with a focus on mathematics and science.
Other
College Connect Co-ordinator. Member of National Association of Enabling Education Australia. Member of the Australian Association of Mathematics Teachers.
---
---