Back to Directory
Beth Mozolic-Staunton
BA(Lehigh), GradCertEd(SCU), MS OTR(CSU), PhD(SCU)
Adjunct Lecturer
Telephone

Email

Location

Gold Coast Campus B 7.20, Lismore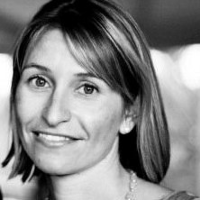 Biography
Beth is an experienced Occupational Therapy practitioner, lecturer and researcher. Beth is currently the coordinator of the Bachelor of Occupational Therapy degree program at Southern Cross University, which is offered at Gold Coast and Coffs Harbour campuses.
Research
Beth has completed a PhD in Health and Human Sciences on the topic of Developmental Surveillance for Autism Spectrum Disorders in Early Childhood Education settings. A range of collaborative research projects are underway through community- engaged learning initiatives with multiple partner agencies delivering health, social and educational programs in the community.
Community engagement
Learning by doing and the development of essential critical thinking, professional communication and collaboration skills for future health professionals is achieved though service-learning and mutually beneficial community engagement and is a central feature of Beth's teaching philosophy.
Partnering with a broad range of social, education and health service providers in the community though project placements and collaboratively supervised practice education experiences enables both students and partners to achieve positive outcomes for end-users.
Supervision
Beth has experience in higher degree research supervision on topics related to occupational therapy, health workforce development, health promotion and primary healthcare and developmental screening and surveillance for autism spectrum disorders in community-based settings.
Teaching
Beth has extensive clinical experience, curriculum design and teaching expertise in paediatrics, lifespan development, health promotion and primary healthcare, and occupational therapy clinical reasoning.
Other
Registered Occupational Therapist- National Board Certification in Occupational Therapy)
Registered Australian Health Practitioner Regulatory Agency (AHPRA)
Member Occupational Therapy Australia
Chair Occupational Therapy Practice Education Collaborative- Queensland (OTPEC-Q)
---
---